Apr 10 2016
Packed race gear including all the energy bars and other placebos to make me row faster.
Drove to rowing club. Loaded single on my small trailer. All the other boats are on the big trailer, but we need the small trailer for shuttling boats from the finish back to the start. Some boats are used by multiple crews, you see.
Drove to Hořín, dropping our sons at my mother-in-law on the way (and having a good lunch at her place). Arrived at the launching site after 3pm. Prepared single. Went for a short row.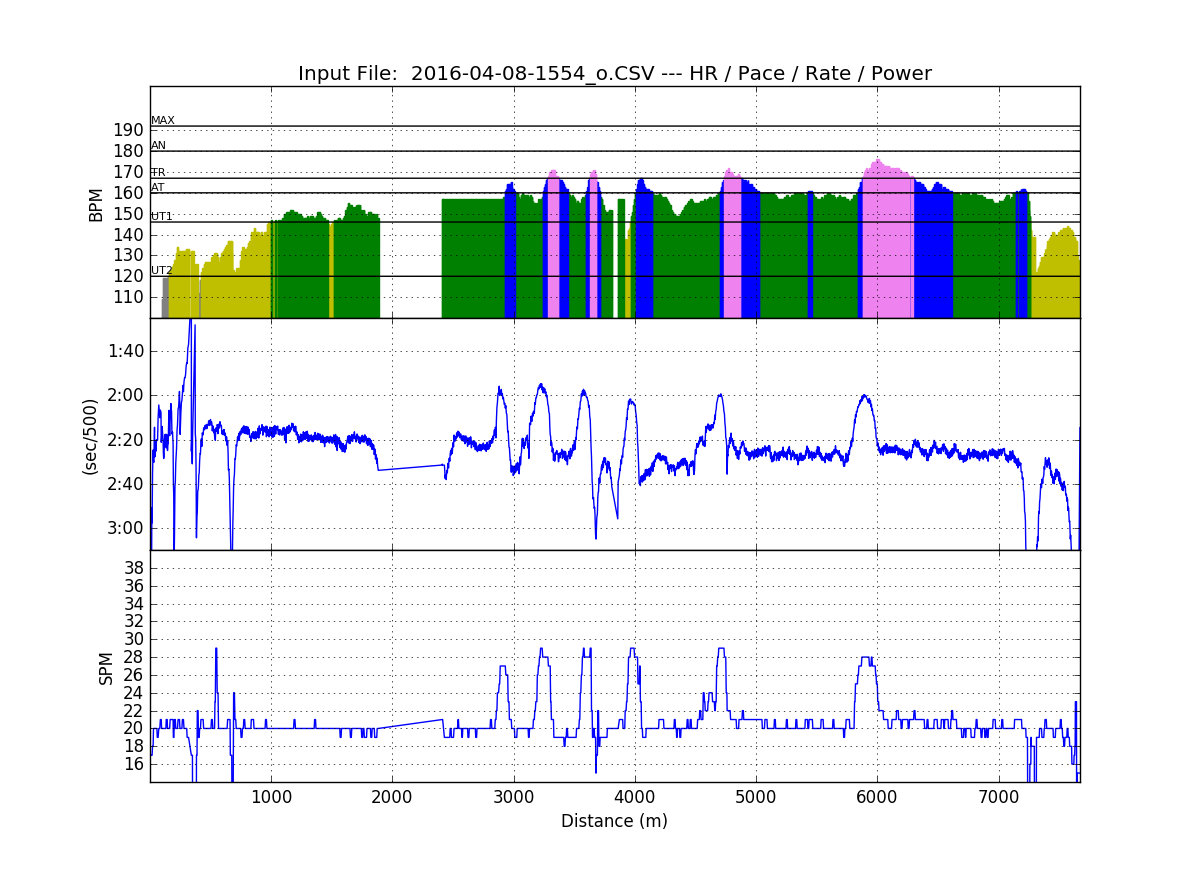 There is a big gap in the data. I tried to use CrewNerd's "Courses" function to check where I put the start line on the Hořín course. You basically set it to a course that you have prepared using Google Earth. Then the clock starts ticking when you cross the virtual starting line, and stops when you cross the finish line. The app doesn't take data before the starting line.
It was around the last big bush before the railway bridge, which was earlier than the official start line. That means that I put it wrong and would not be able to use this function during the race. I remember I did last year, and was looking at the wrong average split during the entire race. Average split for me is an important motivator. I set something during the first 2k and then I am fighting to not let it drop.
As you can see from the plots, the race was just a short one (35min) with a few bursts at race pace.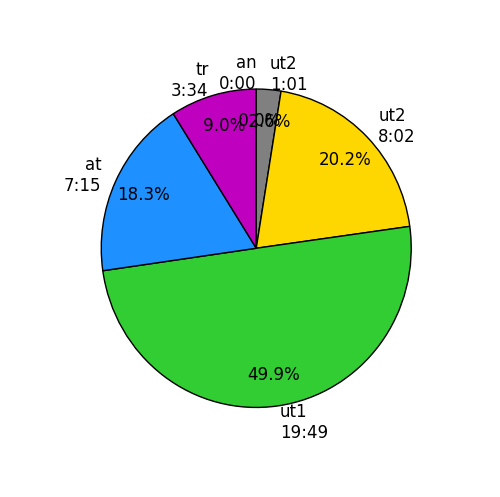 A light head wind. Not nice. I prefer tailwind.
After my row, Lenka and Iva went out for their short row and I took a few pictures:
This slideshow requires JavaScript.
Then we drove the trailer to the finish area.
In the evening I was a solid 1kg under weight, which allowed me to have a normal dinner. Went to bed early.
Follow me in social media