Jan 10 2021
Thursday, January 7th
A fierce 4×10 minutes at 1 minute rest. We started with a 10 minute warming up, then did four sets of 10 minutes at "hard steady state" pace.

Workout Summary - media/f655a97132-20210107-103134o.csv
--|Total|-Total----|--Avg--|-Avg-|Avg-|-Avg-|-Max-|-Avg
--|Dist-|-Time-----|-Pace--|-Pwr-|SPM-|-HR--|-HR--|-DPS
--|10901|00:56:13.3|02:34.7|164.8|21.4|168.3|177.0|09.0
W-|08585|00:39:58.6|02:19.7|191.1|23.0|171.7|177.0|09.4
R-|02320|00:16:15.0|03:30.1|100.0|17.7|159.9|177.0|08.0
Workout Details
#-|SDist|-Split-|-SPace-|-Pwr-|SPM-|AvgHR|MaxHR|DPS-
01|02124|09:52.4|02:19.5|190.5|22.3|166.1|173.0|09.7
02|02151|10:03.3|02:20.2|190.6|22.3|171.4|177.0|09.6
03|02134|09:58.0|02:20.1|188.5|23.2|173.1|176.0|09.2
04|02175|10:04.9|02:19.0|194.6|24.0|176.0|176.0|09.0

This was a cold Thursday morning, and my hands were cold even when I came off the water. The advantage of rowing in the morning was that we were sculling on a mirror. I was pretty happy technique wise.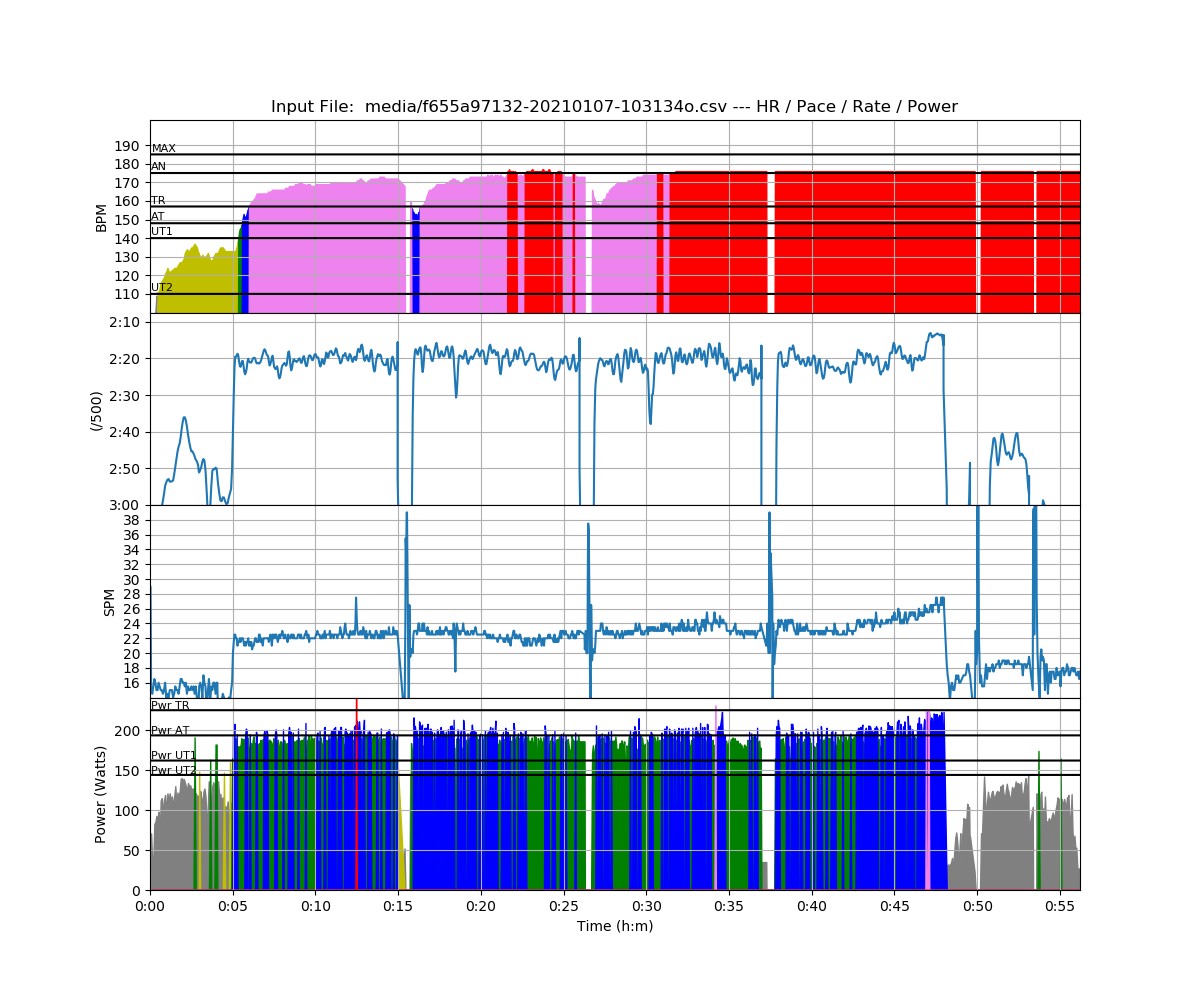 I had not charged my heart rate sensor, so the heart rate got stuck at a high level somewhere in the third interval. Happy with the power levels I sustained. This was at about my predicted level for 40 minutes, but I found it very doable. Perhaps it was the nice flat water.
Friday
I had a window between my morning meetings and the afternoon meetings, so I guarded it and was able to get out on the water. Did a steady state of 13.5km.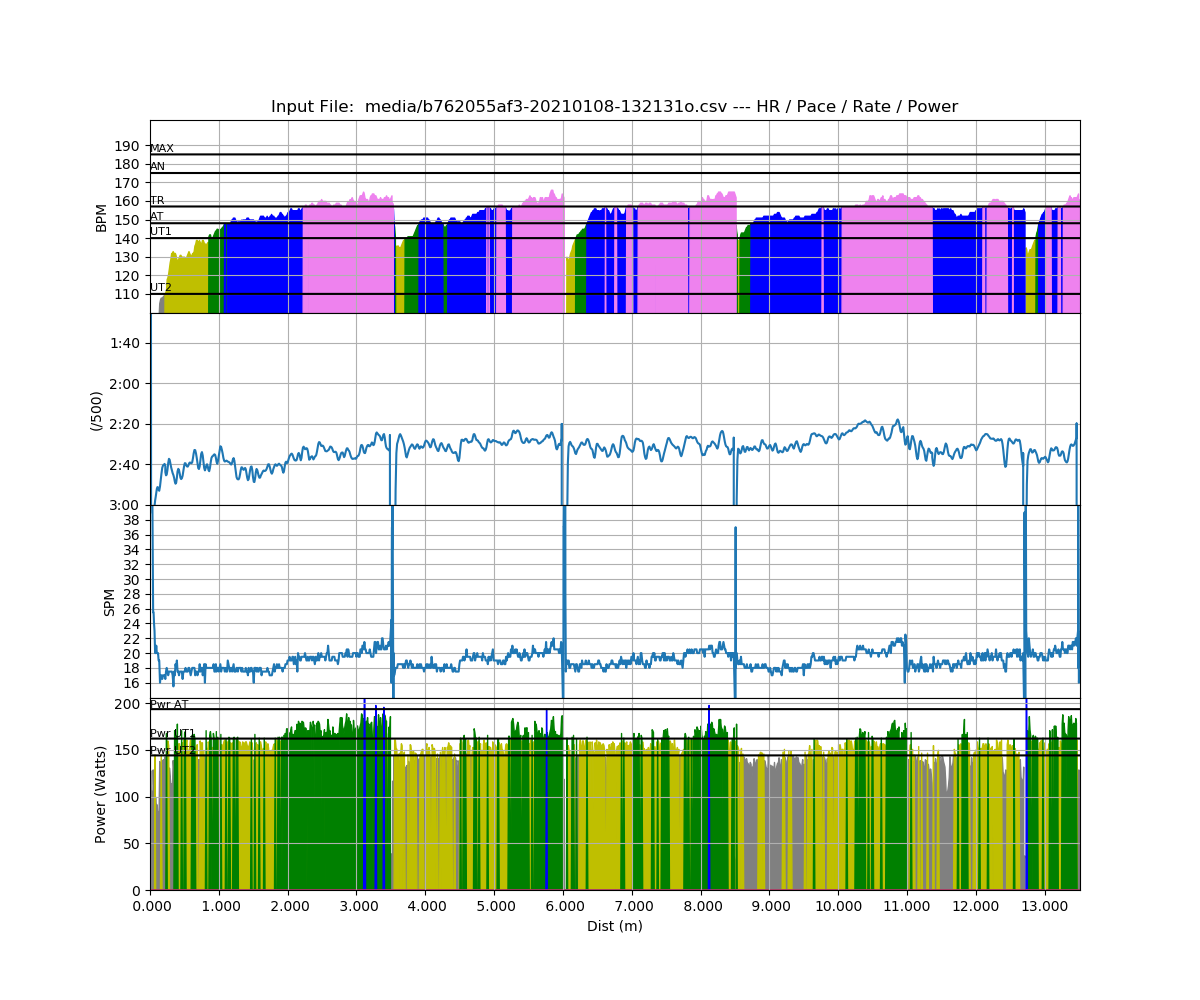 Saturday
Minimum temperatures below zero and it was around 0 by the time I wanted to go rowing. I decided to do a run instead. I found it a little too cold. It's going to warm up next week, so a weekend with no rowing is not a bad thing.
This was a 10k run from home. I wanted to get to trails as fast as possible, then do a loop around the east part of the town and return over Gronausestraat, but somehow I missed a turn and ended up in town again, so I had to prolong my loop through the center. As we're in a lockdown, that wasn't too bad. Run through empty shopping street with closed shops. The part through the farm fields was nice, but the trails were not soft. I like soft trails, they are better for my knees.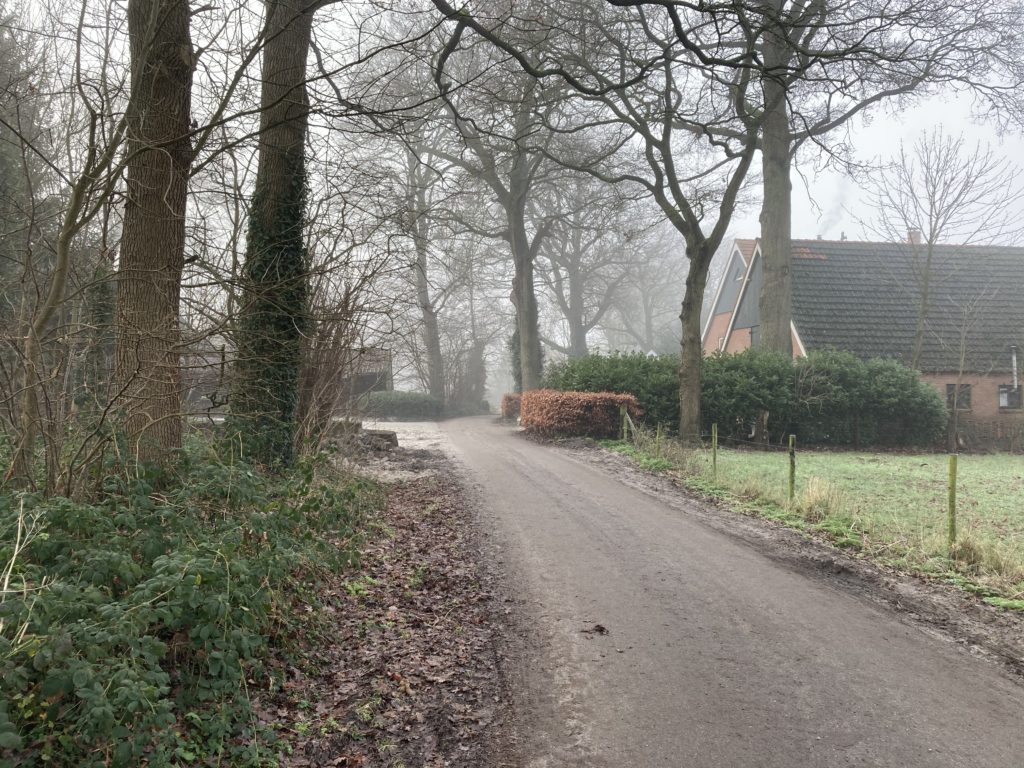 In the afternoon, Romana and I walked through the neighborhood where we will move to in February. We're very excited to finally be in a house of our own again.
This part of Enschede, Roombeek, was destroyed when a fireworks bunker caught fire and exploded in 2000.
The area was subsequently built up completely new, and the mix of larger and smaller houses, small business and studios for creative jobs is pretty nice.
Sunday
Two "sessions". The first was a nice trail run at Buurser Zand, along the Buurse beek brook. It's a slow run because the grassy trail is very uneven, but it's a nice hour in nature.
I usually run this loop in the opposite direction, but I think it's better in the direction I did today. It starts with a few straight, longer stretches on bike paths and hard roads, then a long stretch along the water, and by the time you get tired, you return through forest and heath, quickly changing views which make time seem to pass faster. Here's a picture of the stretch along the water: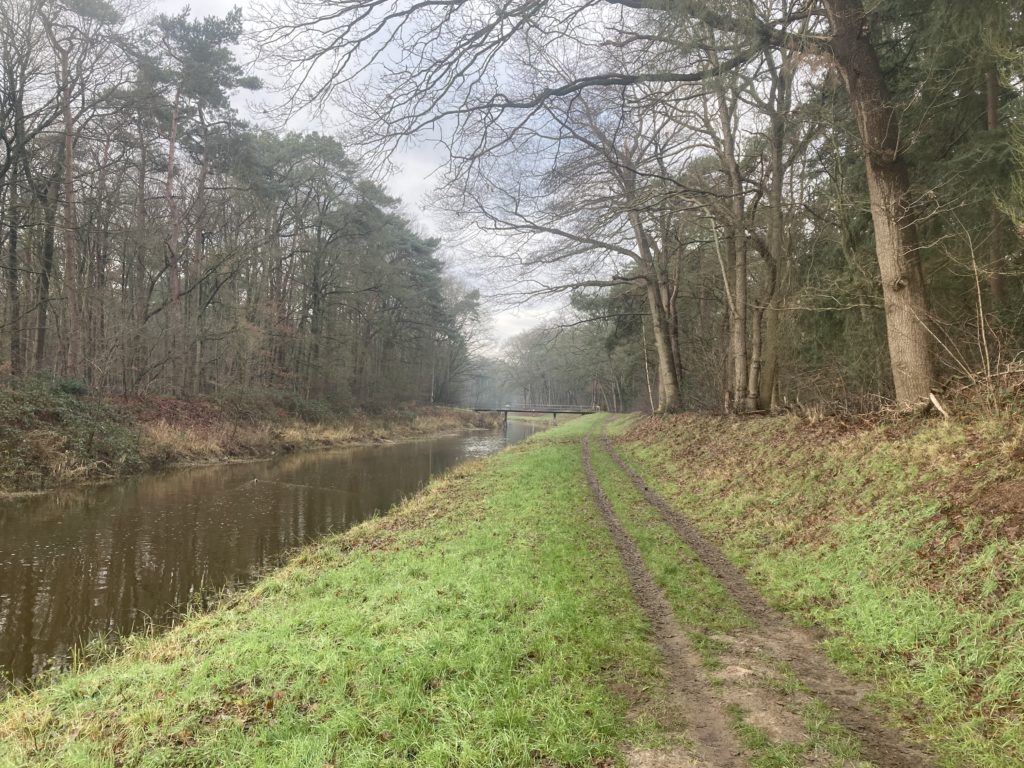 Yep, that's uneven and muddy. Not for fast running, but a good steady state workout.
In the afternoon, the sun came out and I decided my son needed some photons and some fresh air. The lockdown and online schooling has made them very lethargic.
That was a easy bike ride, but it still made me sweat lightly, so I guess that's some work done. If you look closely, you can see that we crossed the border into Germany. We didn't kiss or hug anyone there, just road through it over back roads. I guess that's ok.