Nov 8 2018
Our CVK Brno/Naarden coxed quad was racing in block 3, so there was time enough in the morning. We arrived in Amsterdam around lunch time.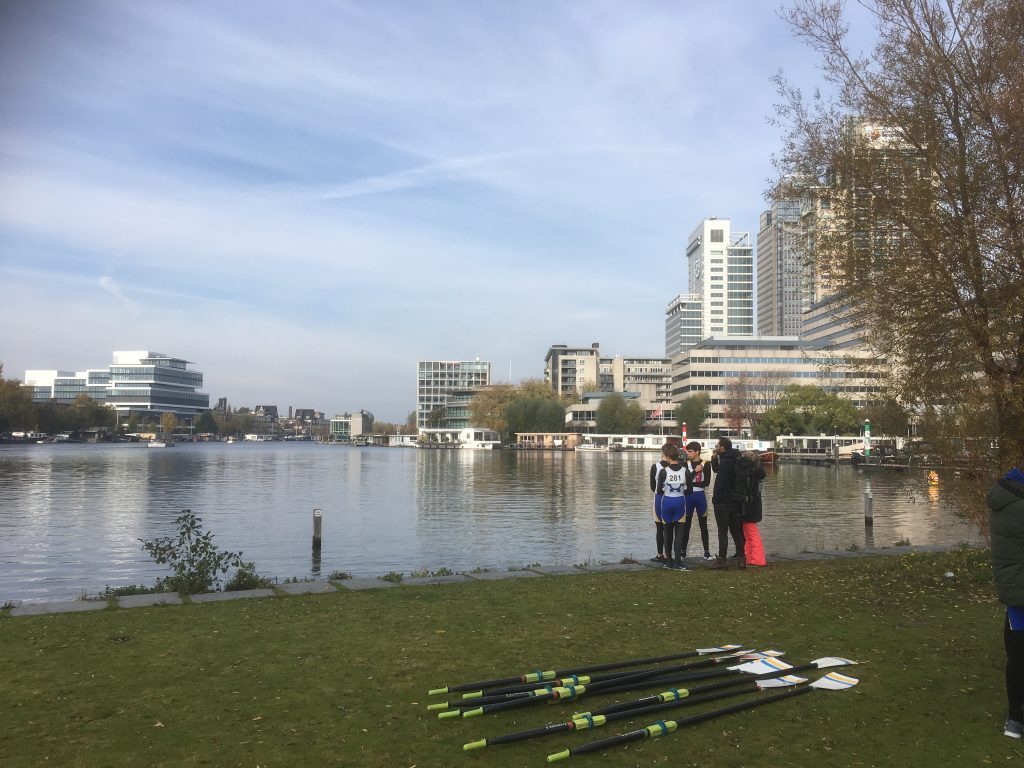 The water was nice and flat. I watched the races of Block 2 from the banks at the Omval, close to rowing club RIC.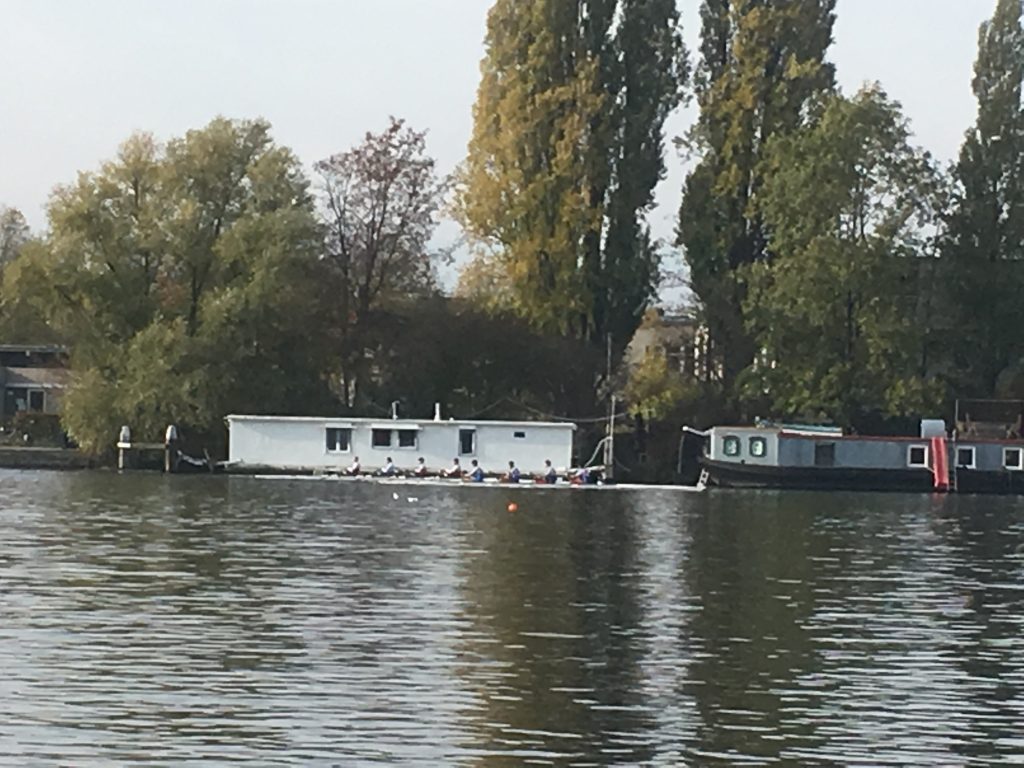 The weather was nice, although humid and cold, but it wasn't raining and there was a light tail wind.
Finally, it was time to launch. As we were the last boat in our division, we also launched last, so we received some comments from the umpires to not lose contact with the other boats steaming up to the start and receive an official warning.
As we were a relatively fast boat, there was no problem whatsoever. We steamed up to the start line in our usual 24 spm, about 10 minutes before the start of the first boat in Block 3. We quickly found our position among the large crowd of fours and quads, and waited.
The sun getting lower, and we ended up having to wait in the shadow. That made it a little colder, especially when we removed our turtle shells and prepared to race.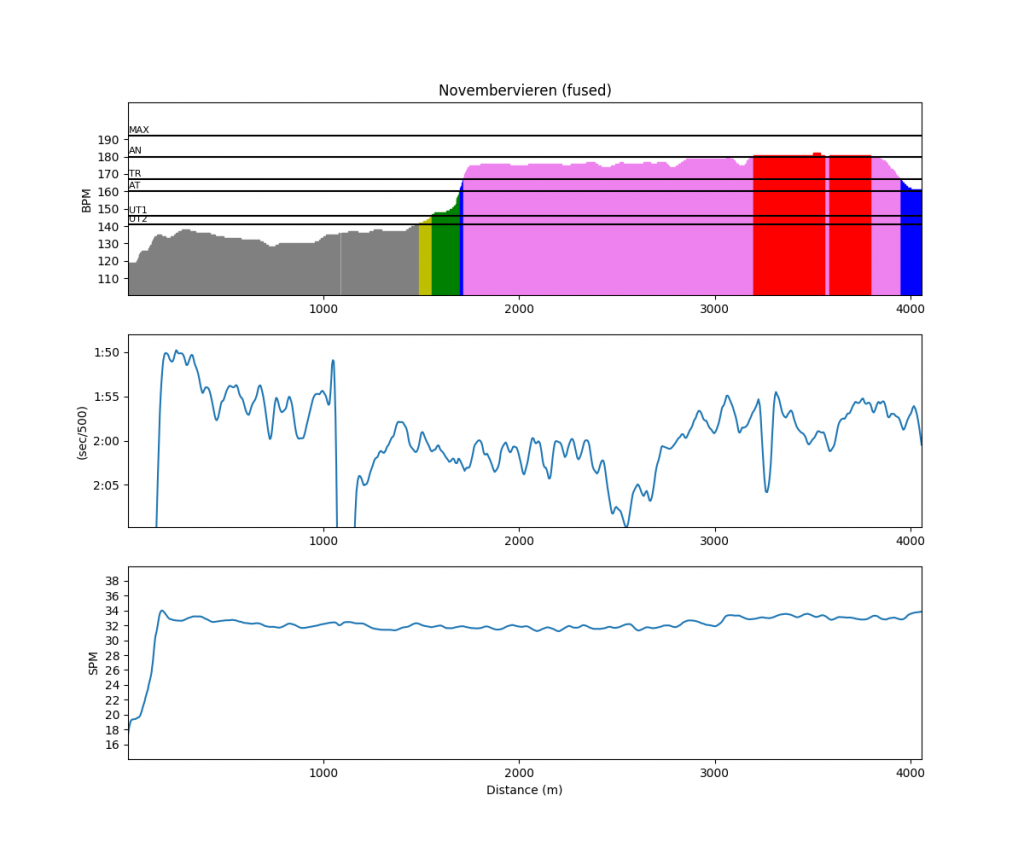 The chart shows only the race part, plus perhaps 100m of getting up to speed. As you can see we settled into 31-32spm and never lost that. The heart rate values are not correct for the first part of the race. I was fiddling with the Polar OH1 before the start, and I think it didn't make good contact, until it snapped into place in the second kilometer.
It was hard work but at the same time I really enjoyed racing on my old battle ground. I was curious to see if I would still know every turn and every bridge, and I wasn't disappointed. With every stroke, I knew exactly where I was and where the cox would turn the boat to. We had a great cox, by the way. Look at the line he took: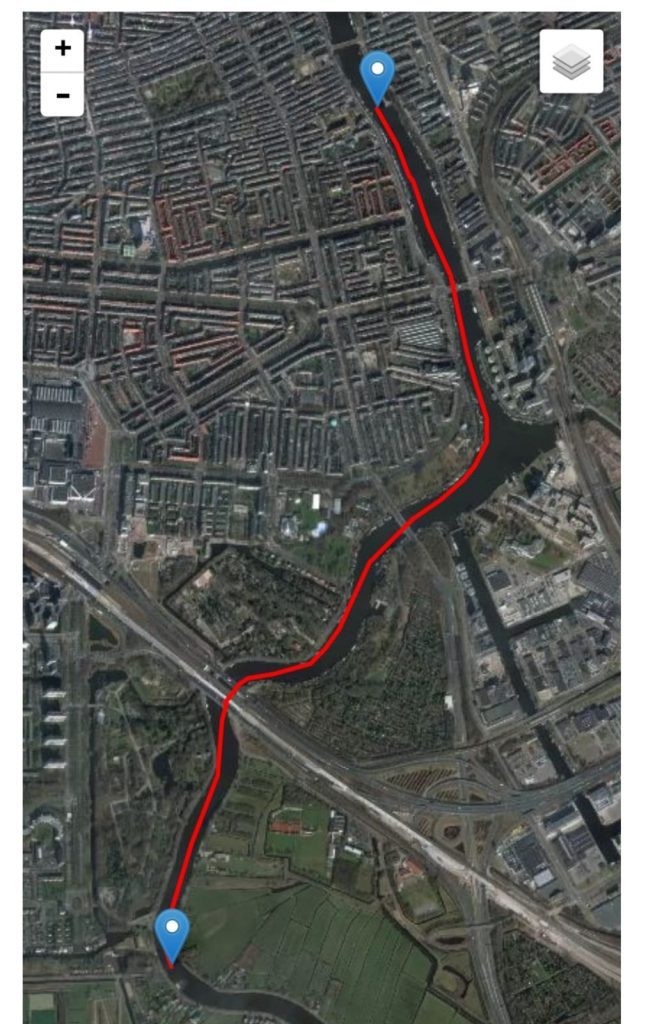 You can't really steer this course any sharper. Here is us heading down the course: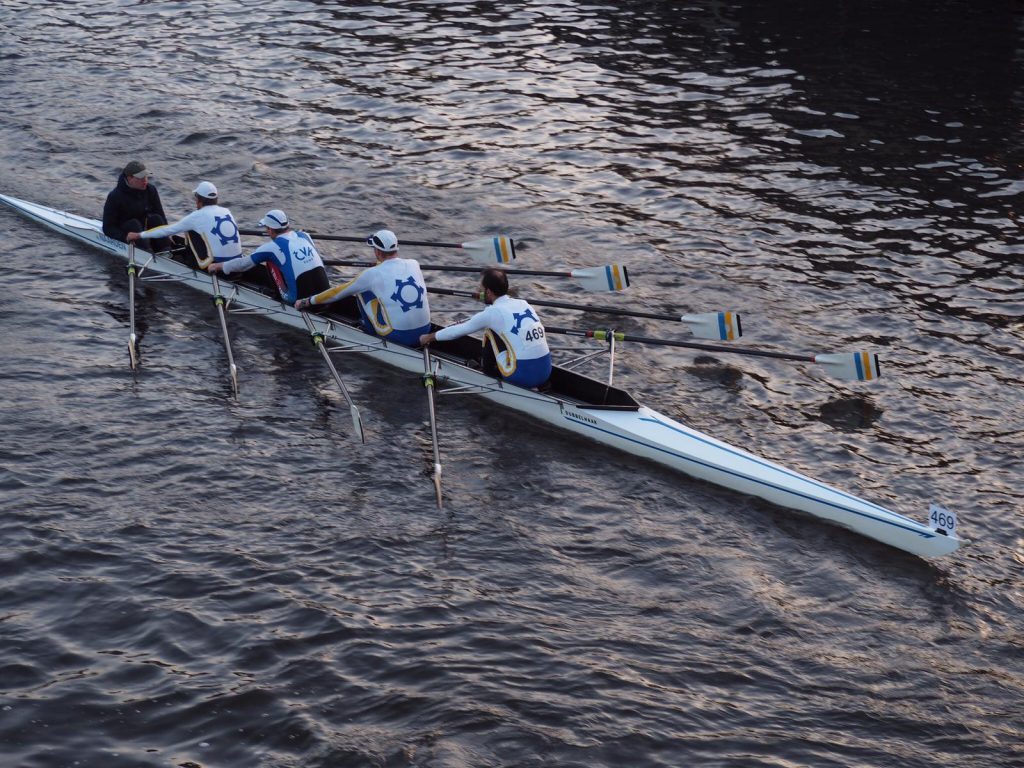 I am not sure at which point this picture was taken. I guess from one of the bridges. The water was a bit rougher than I had expected. I think this had a lot to do with rowing as the last boat in our division, with 80 or more boats ahead of us.
Immediately from the start, our coxswain started encouraging us, letting us know that we were making ground on the crews ahead of us. Eventually it took until the Omval (1.5k to go) when we started to pass crews, but now we were passing them fast. We gained contact, quickly rowed through a crew, and sprinted to the next one. About 200m before the Berlage bridge I told Dennis that we could rate up a bit, which he did. I just wanted to let him know that I was ready to start emptying the tank. Now we had 800m to go. Rating up brought some unrest in the crew, so we stuck at 32/33spm. It was a long stretch rowing from the Berlage bridge to the finish at De Hoop rowing club.
Immediately after crossing the finish, our coxswain got his phone out of his pocket and announced that we were in the first 20.

In our division, we were 19th out of 63 boats. Not bad. Funny that we finished on a shared 19th position. The first 6 boats of our division were all rowing with formed elite rowers (mostly Olympians).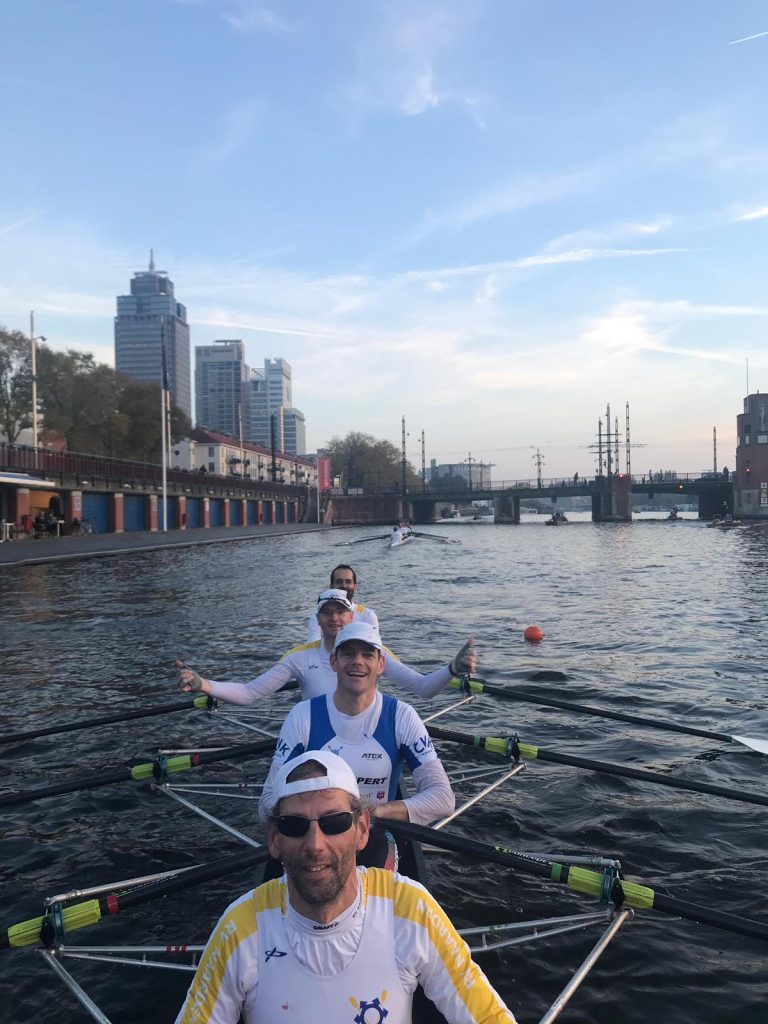 We spent an hour preparing the boats for transport, and then it was time to get warm by taking a shower. I had some time for a quick coffee before I was headed to the airport. Took a flight to Munich, where I arrived at 1am, slept for a few hours and then continued with the 6am flight to Toulouse.
What a great race day!