Nov 4 2018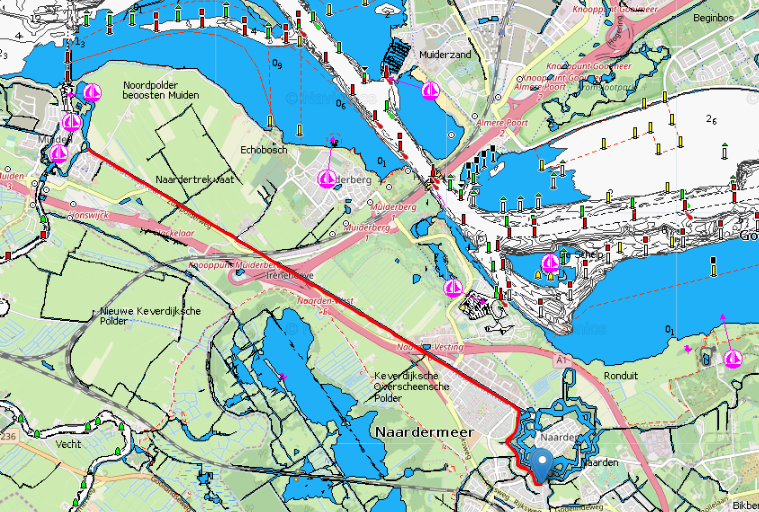 That was an intensive experience.
The one and only training of the Masters C 4x+ Naarden/Brno combination, Richard, Jos, Sander and Dennis. I was on 3 seat following the stroke Dennis.
It was a glorious but cold November morning. In the warming up we started at 24spm straight away, zipping around the Fortress of Naarden. This was tough for me on three, as my main job was to copy and reinforce the stroke rhythm of the Dennis, but I was a tad slower on the tap down. These guys row an aggressive tap down!
After about a kilometer, we arrived at the beginning of the Muidertrekvaart and that's where we used the 4km to do various drills. Fixed seat, quarter slide, full slide at various pressures and stroke rates. It was fun.
Passing under the Hakkelaarsbrug we started the final stretch of the "there" part of the row, starting gently but then pushing up the stroke rate to finish at 30spm after two kilometers. I was working hard, and you can see it from my heart rate response.
On the "back home" part we started with a drill again, alternating full length strokes with quarter sliding. At the Hakkelaar it was announced that we would do the next 4km in steady state, 28 spm. Okay!
Here's a video taken at the end of the 4k and during the warm down:
The facts in graphical form: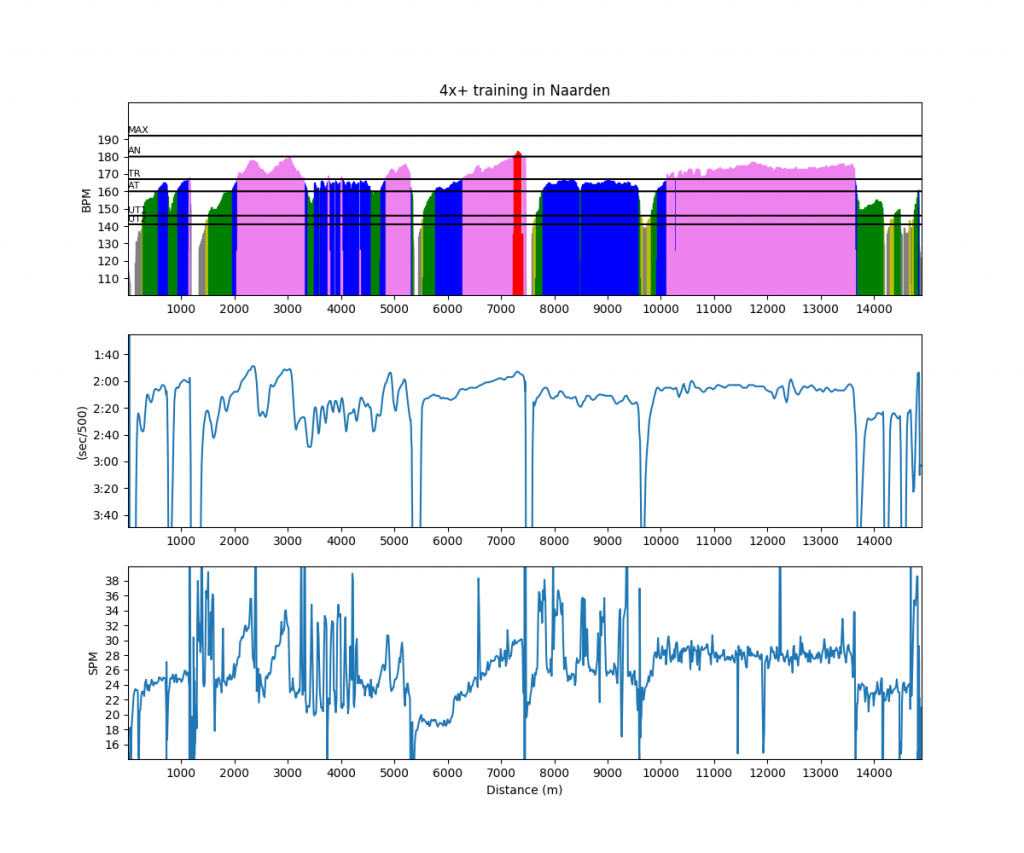 That was the race prep! On Sunday (this afternoon) we're racing in Amsterdam.
On Saturday afternoon, I gave a rowing data clinic. I will post about it later on the Analytics Blog. After the training I went for a walk through the fortress. I grew up here and learned to row at this club:
This slideshow requires JavaScript.
Follow me in social media