Dec 29 2018
Friday
Luckily my calf injury allowed me to row on the erg, so I spent 75 minutes at steady state pace. To make it a bit more exciting, I did rate ladders, starting at 18spm and up by 2 SPM until 22, then down again. I did the first series at 4 minute intervals, then at 3, and finally at 1. That brings you to 75 minutes (including a short warming up before starting the ladders). It makes the time go by faster.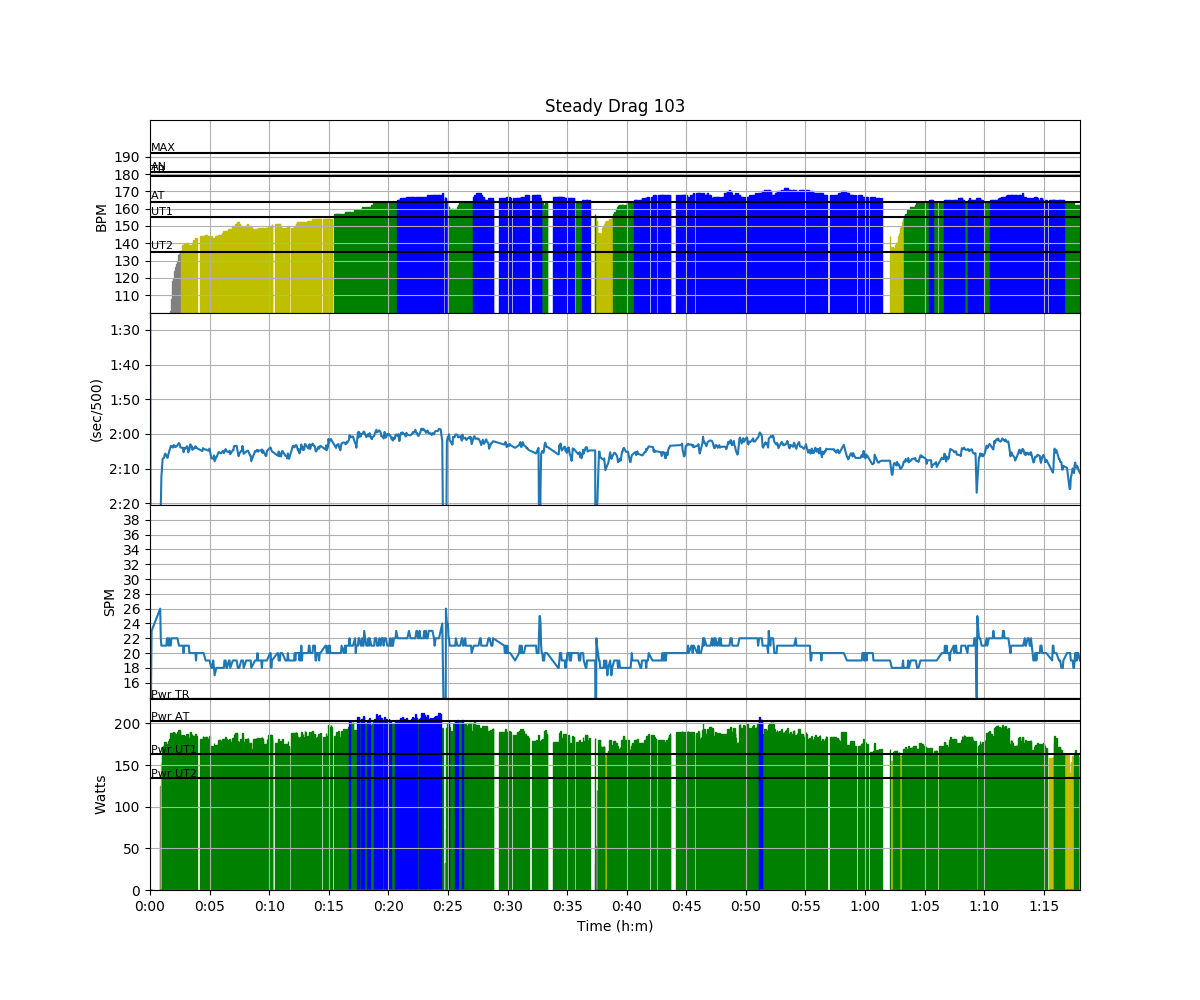 After the row we drove to Pardubice to visit my mother in law.
Saturday
Romana, my brother in law and I went to a gym in Pardubice to row another low stroke rate session. This one was a bit shorter and lighter than the Friday one.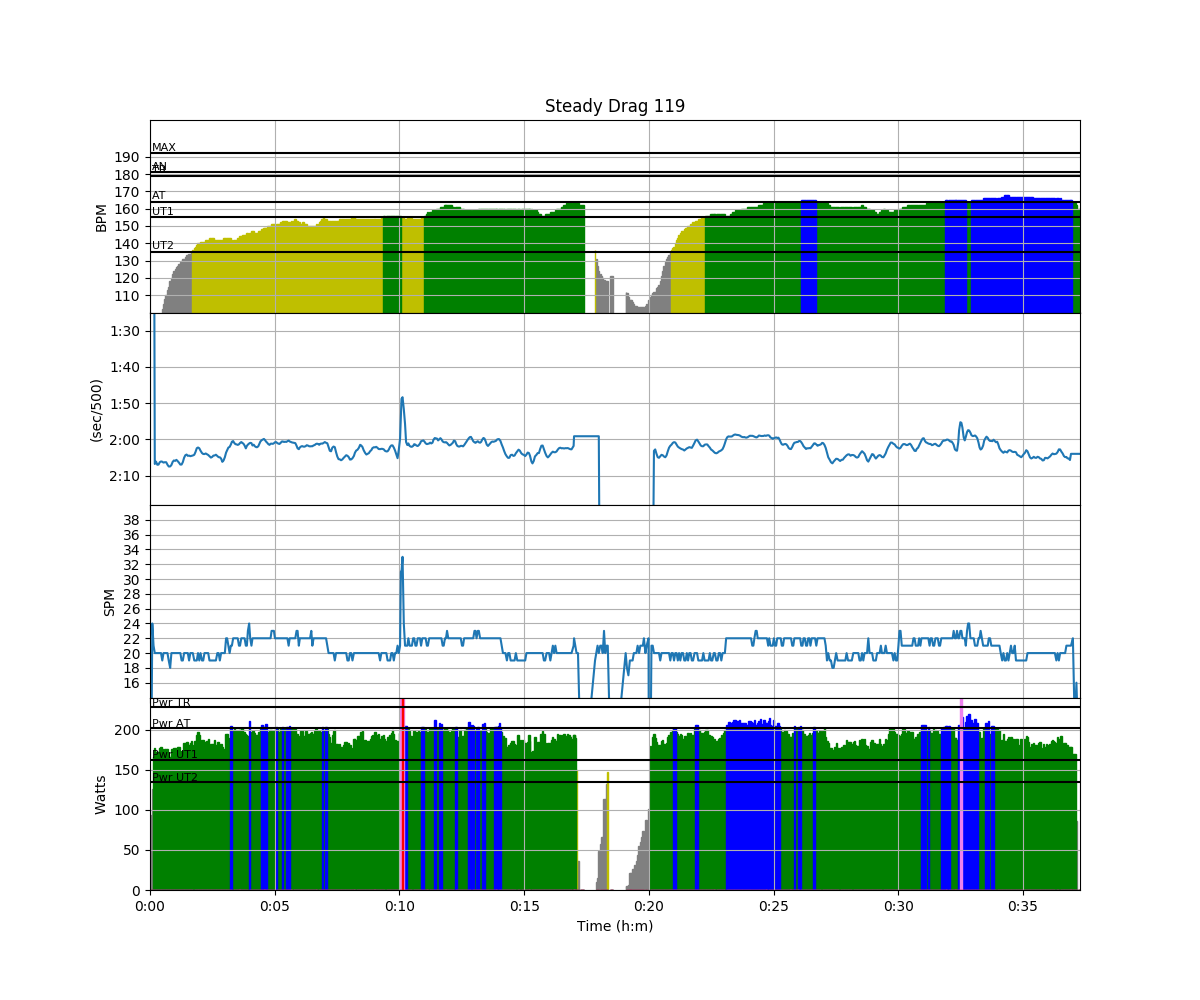 I'm showing only the middle 2x17min minute part, but there was a long warming up and a decent cooling down as well.
In the second 17 minute interval I set the monitor to show the stroke profile and focused on making nice strokes. That was a good focused effort. Happy with the workout.