Apr 18 2016
We are a few days into the second half of April, so little time left to complete all the Nonathlon challenges, and the CTC.
Today, I scheduled a 1k PB attempt. The PB is 3:19.2. First, a Fletcheresque warming up. I never remember the exact Fletcher stroke rates and durations, but roughly 20 minutes with a few bursts should do it. The rule is that you start sweating a bit.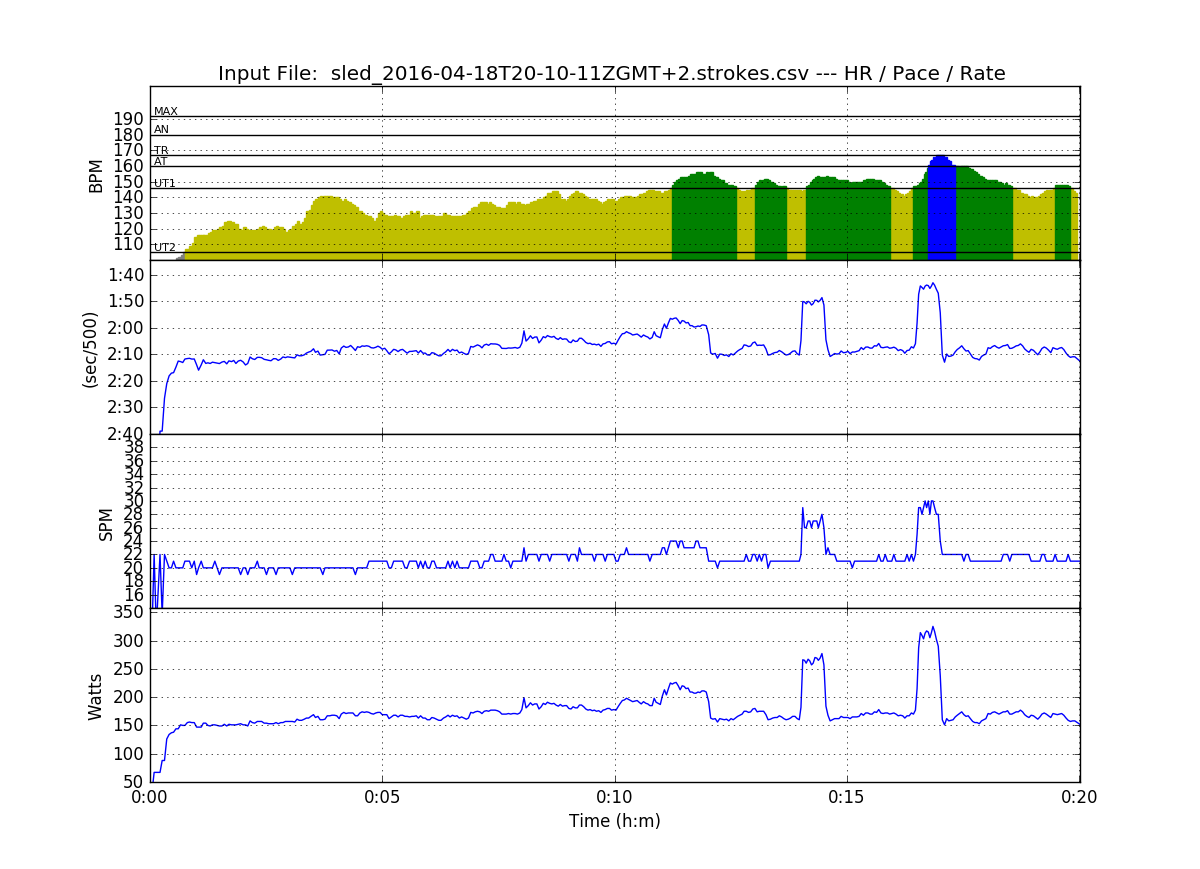 Then, on to the 1k.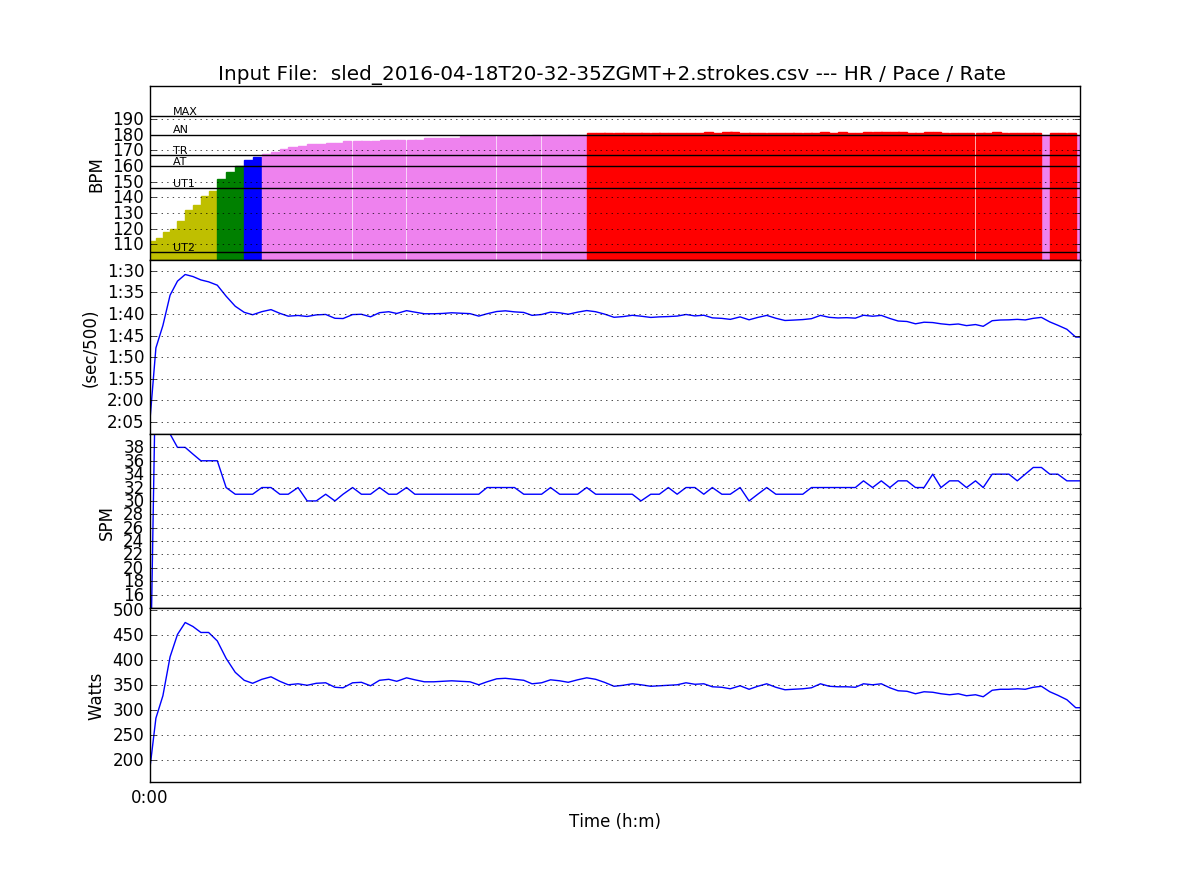 Interesting to see that my drive length is well over 1m40 today. I thought 1m35 was more normal for me.
Here are the statistics

Workout Summary - sled_2016-04-18T20-32-35ZGMT+2.strokes.csv
--|Total|-Total-|--Avg--|Avg-|-Avg-|-Max-|-Avg
--|Dist-|-Time--|-Pace--|SPM-|-HR--|-HR--|-DPS
--|01000|03:21.0|01:40.6|32.2|174.2|182.0|09.3
Workout Details
#-|SDist|-Split-|-SPace-|SPM-|AvgHR|MaxHR|DPS-
00|00209|00:39.6|01:34.6|33.2|151.7|175.0|09.6
01|00194|00:38.4|01:39.3|31.4|177.7|179.0|09.6
02|00203|00:40.5|01:39.6|31.2|180.7|182.0|09.7
03|00198|00:39.8|01:40.5|31.7|181.4|182.0|09.4
04|00196|00:39.9|01:41.9|33.3|181.0|182.0|08.9
06|00000|00:01.7|00:00.0|33.0|180.0|180.0|00.0

That adds up to 3:19.6 for the real 1k. I still have to perfect my algorithms to get the exact statistics from the Painsled stroke data. Here is the proof: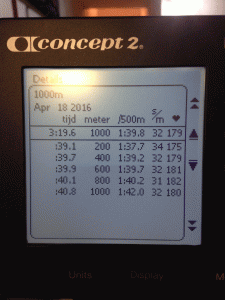 First 500m no issues, but then I started to have difficulties and saw the occasional 1:41. In the final 250m I tried to short slide and rate up, but somehow it didn't happen. I had a few strokes at 1:42. The very last stroke even was a 1:45 one.
Well, it's the first 1k, at the start of the sprint race season. I should really do a PB attempt some time in June.
Then I did a 5k gentle cooling down at 2:05-2:10 pace.