Jul 30 2015
Tuesday
13 km of steady state in the double with Radek. Good steady state.
Wednesday
No rowing.
Thursday
In the mixed quad, but with a substitute for Romana. She's not feeling well. Minor stomach bug.
We did our patented "special 4x2km" training (see this post, session #2).
It was difficult water. Strong wind. Chop. And lots of swimmers. The temperatures have dropped so the drunk swimmers have disappeared. But we seem to have an invasion of long distance swimmers. Luckily, since a recent incident where a motorboat killed a swimmer, most of them tow a small orange inflatable pillow which makes them much more easy to spot and avoid. Still our bow lady was obviously nervous and checking often and we had a hard time balancing the boat.
Hard work and good technique feedback in the 17spm stretches. A lot to work on, clearly.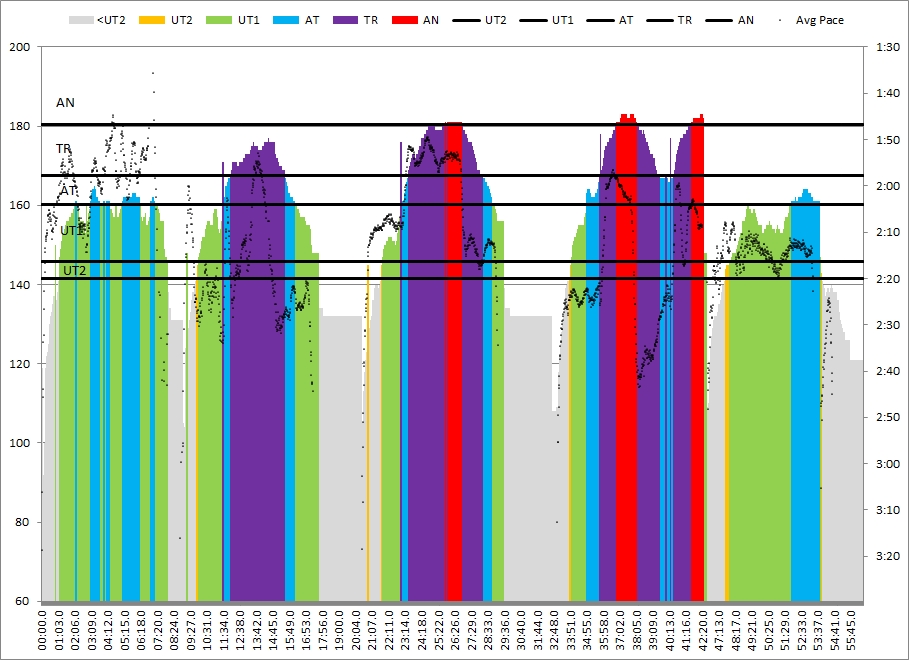 I felt slightly weird taking a club boat out with three members of the other club in town.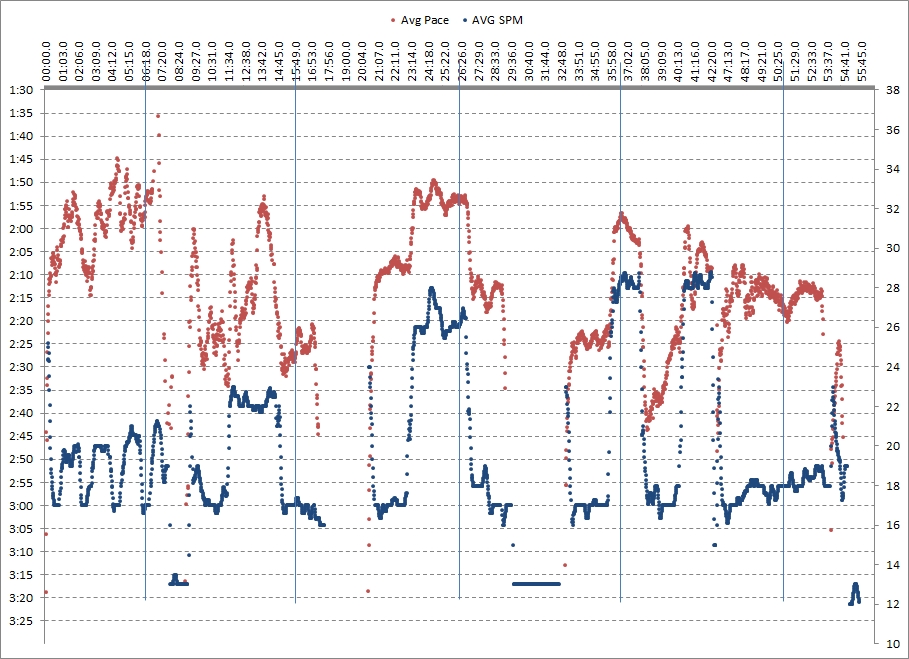 The graphs show the 4x2km and the cooling down. Had to reset CrewNerd again after the warming up. It seems I was quite good at hitting the rates, which is great since in the quad the iPhone is at an odd angle and I cannot really look at it without looking down too much at the catch. I used only the audio alerts.
Follow me in social media