July 27, 2015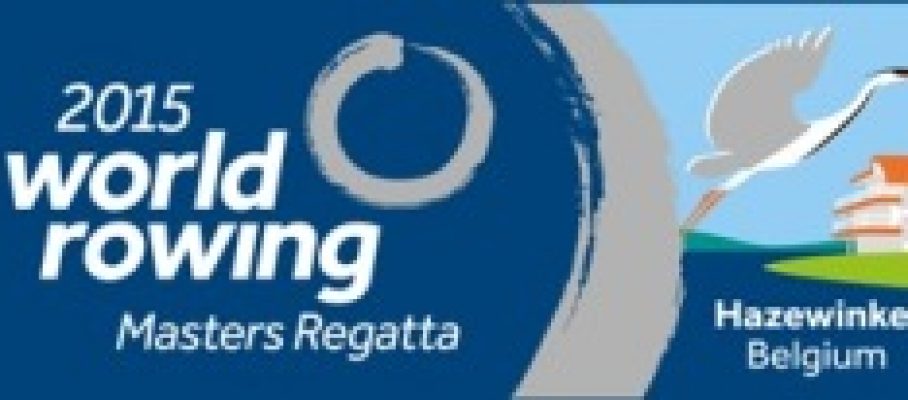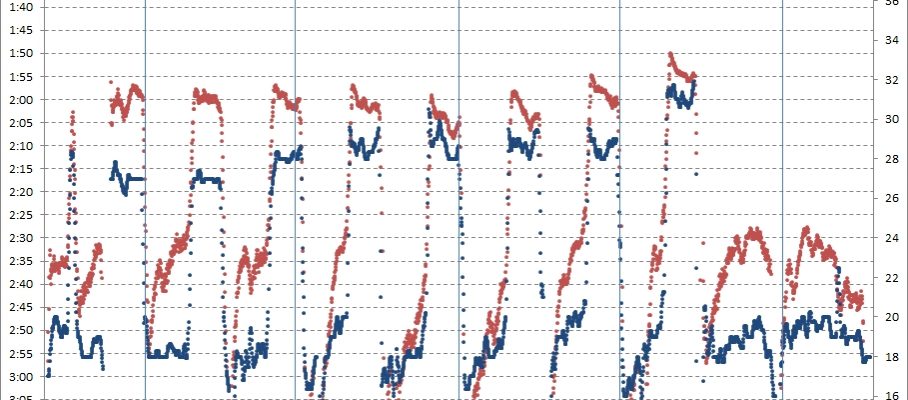 Jul 27 2015
At 6:15 in the morning. In 14 degrees C and rain. Light wind. No chop, good conditions.
After yesterday's CTC, Romana and I made a short bike tour. We were on away for three hours. I felt the tiredness in my upper legs this morning and decided to go for a "not full out" 8x500m.
But I wanted to be under 2 minutes for each interval. It was difficult to hold in intervals 4, 5 and 6. Especially #5 was difficult, because of a sudden increase in the headwind. Still, it is interesting how this arbitrary target works. I ended up working much harder in the headwind intervals but it actually made me feel less tired. Interval #8 was an attempt to empty the tanks.
The stats show only part of the warming up. CrewNerd was misbehaving. After about 1200m of rowing (according the Garmin and according to experience) it showed 1500m and the pace was jumping between 1:30 and 2:50. I quit the app and reset it.
All 500s were with a running start.

|Dist_|Time_|Pace__|_SPM__|avg HR|max HR|DPS|Remarks
|00753|05:00|03:19.1| 19.7 | 132 | 153 |07.6|part of warming up
|00499|01:59|01:59.1| 26.9 | 153 | 166 |09.4|#1 tailwind
|00583|03:00|02:34.4| 18.4 | 141 | 167 |10.6|
|00498|01:59|01:59.4| 26.9 | 159 | 168 |09.3|#2
|00545|03:00|02:45.3| 18.0 | 140 | 168 |10.1|
|00500|01:59|01:59.0| 27.9 | 161 | 172 |09.0|#3
|00478|03:00|03:08.2| 18.4 | 142 | 171 |08.7|
|00500|02:00|02:00.1| 28.7 | 164 | 174 |08.7|#4 headwind
|00487|03:00|03:04.8| 17.9 | 143 | 174 |09.1|
|00499|02:04|02:04.1| 28.7 | 165 | 175 |08.4|#5
|00506|03:00|02:57.9| 18.4 | 146 | 175 |09.2|
|00499|02:01|02:01.2| 28.8 | 165 | 173 |08.6|#6
|00473|03:00|03:10.1| 19.2 | 146 | 173 |08.2|
|00499|01:58|01:58.3| 28.7 | 164 | 173 |08.9|#7 tailwind
|00503|03:00|02:59.1| 18.5 | 145 | 173 |09.1|
|00500|01:53|01:53.1| 31.2 | 168 | 176 |08.5|#8
|02056|12:16|02:59.0| 18.8 | 136 | 177 |08.9|cooling down

Summary:

dist_____|time_____|_pace___|_HR__|_SPM__|_DPS|comment
0753_____|_05:00____|_3:19.1|132|19.7|7.6|warmup
3994_____|_15:53____|_1:59.3|162|28.5|8.8|Main set
2056_____|_12:16____|_2:59.0|136|18.8|8.9|Cool down
3574_____|_21:00____|_2:56.3|143|18.4|9.3|rest meters
10377____|_54:09____|_2:36.5|147|20.9|9.2|_Total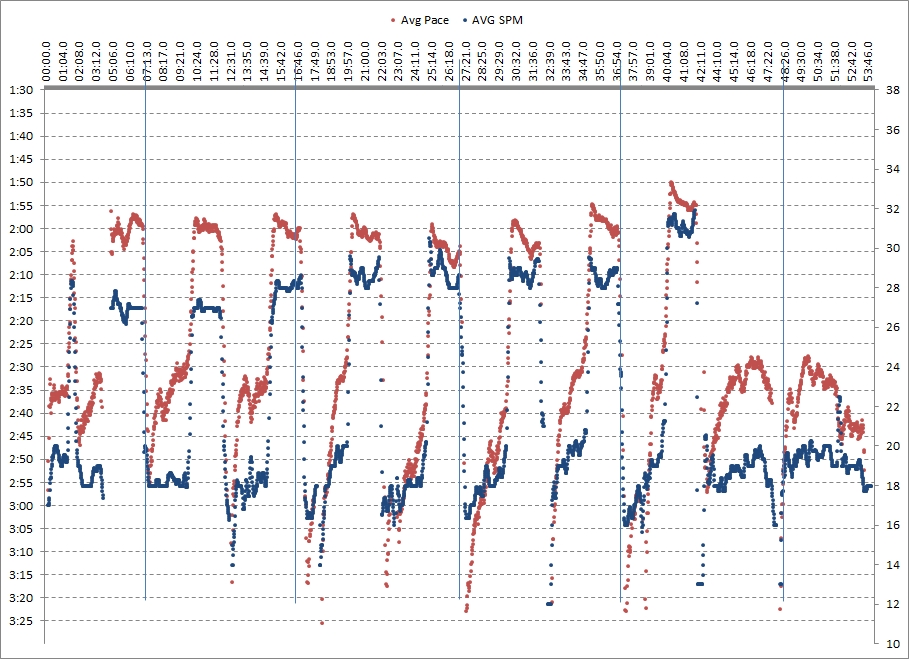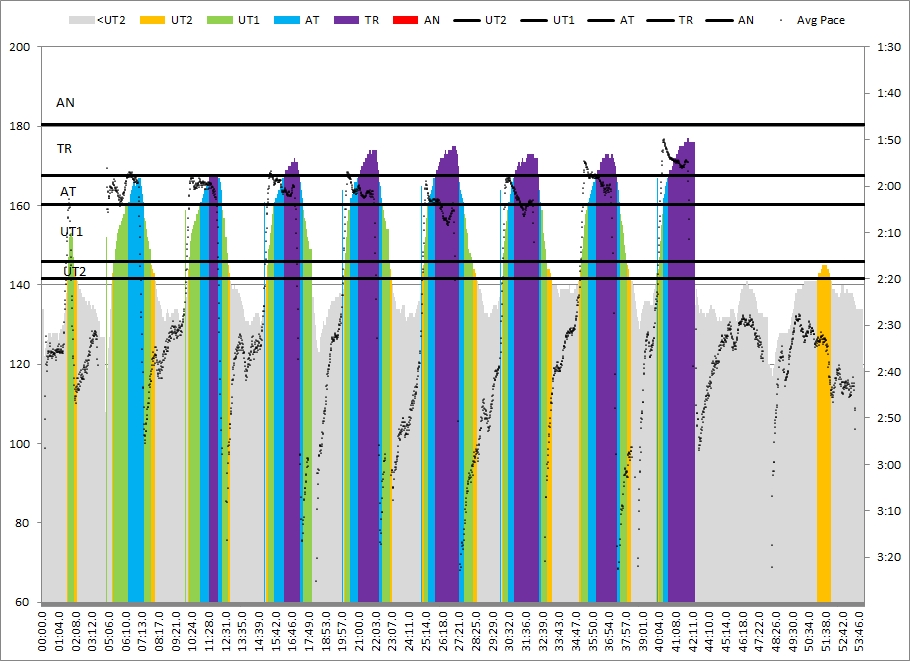 By sanderroosendaal • Uncategorized • 3 • Tags: 8x500, lake, OTW, pete plan, rowing, single