Mar 25 2016
A quick blog between the shower and loading the trailer.
The workout was 45 seconds "on" / 1 minute rest. Again I focused on a "light" catch and a clear, clean tapdown which works wonders to get up the stroke rate. In the final 6 intervals I played a bit with the stroke rate to get down to head race stroke rate.
Took a video but I will not get to processing it before the weekend.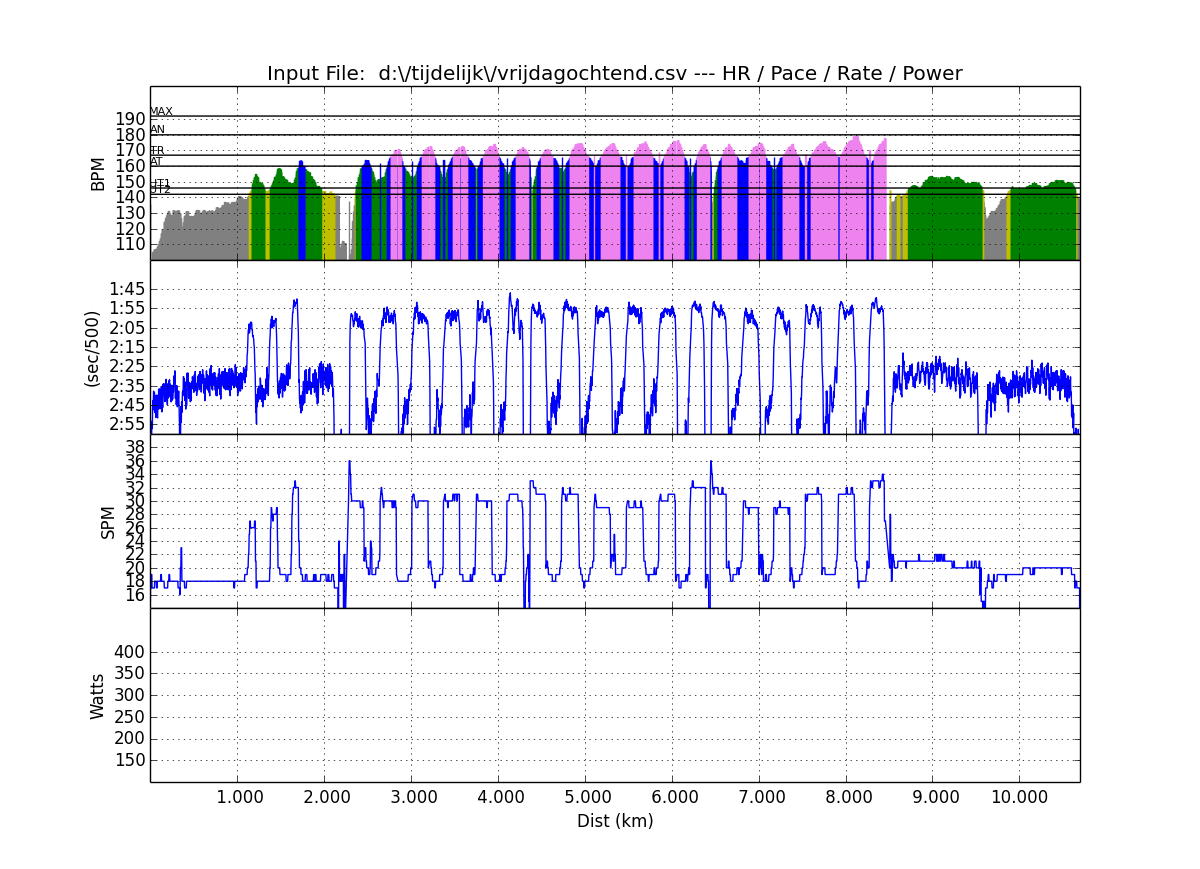 Quite happy with the paces achieved.

Follow me in social media