Feb 28 2018
The twitter feed is full of warnings about snow in the UK, and I am typing these words while having breakfast at Vienna airport, on my way to Helsinki. We had some snow a week ago, but what wasn't cleared away has now changed into an ice cold, white crust of old snow. It was -14 degrees C when I walked to the train station this morning.
I have started to row with the door closed. Because our house is built into a slope, the erg room in the basement has a door leading to the outside. I normally have this door wide open, but on Tuesday evening I left it closed. This makes erging a bit claustrophobic, but it was simply too cold in my untested basement.
On Monday I did a lazy hour of swimming in the morning, needing s light training after Sunday's quite intensive one.
Tuesday was steady state erg day. I did just under an hour at very moderate intensities.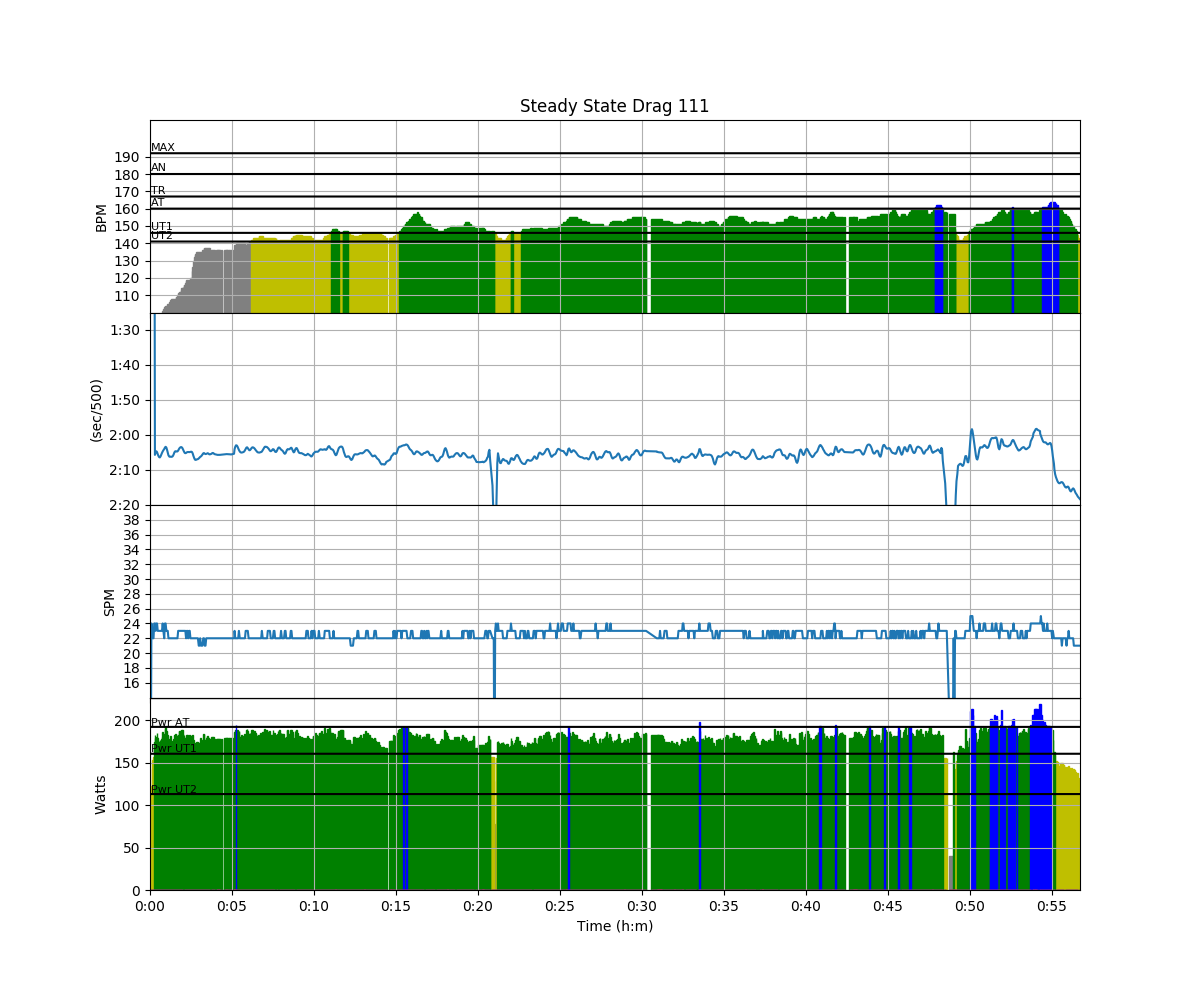 I also did get a new card in the mail. Just being curious, I signed up and completed the Rowing Australia coaching course, including a "community coaching" training which was not focused on rowing. I liked it. It was a good refresher. The basics of learning to row haven't changed since I learned how to teach rowing when I was 17. What has changed a lot is the emphasis on making sure the child agrees with what you are doing, for example when correcting someone's body position. This is a good thing.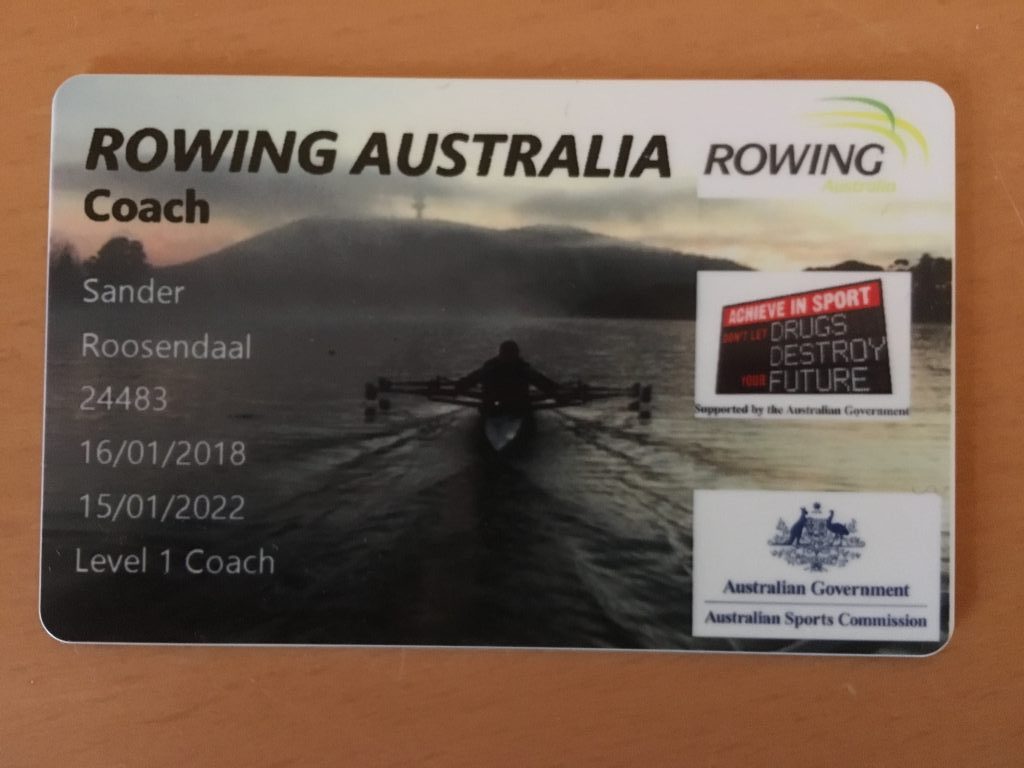 Follow me in social media