Feb 4 2018
Tuesday was predicted to be the brightest day of the week, so a good day to do a long run. We arranged with the Hotel to move our lunch time out to past two pm and got going. This 26km run is voluntary, and so I had only three girls with me, Iva, Lenka and Sasa.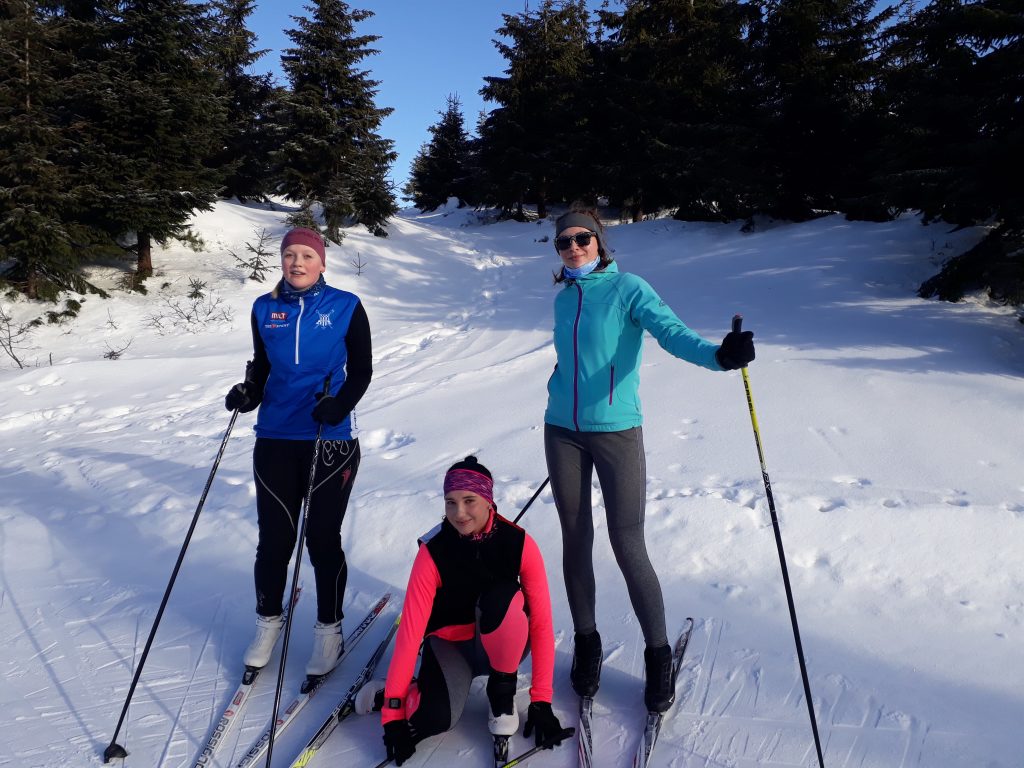 While we were on our tour to the Pass of Cervena Hora (Cervenohorske Sedlo), the "slower" group skied up to the top of Praded mountain. They took this great picture: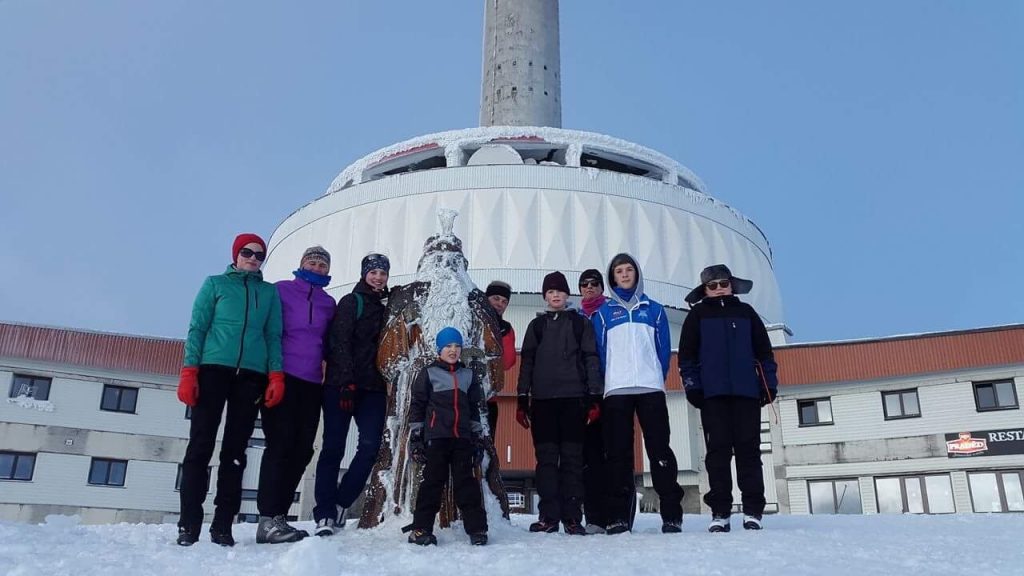 We reached Cervenohorske Sedlo in under two hours. At this point, the main road crosses the mountains and we saw the first cars in a few days: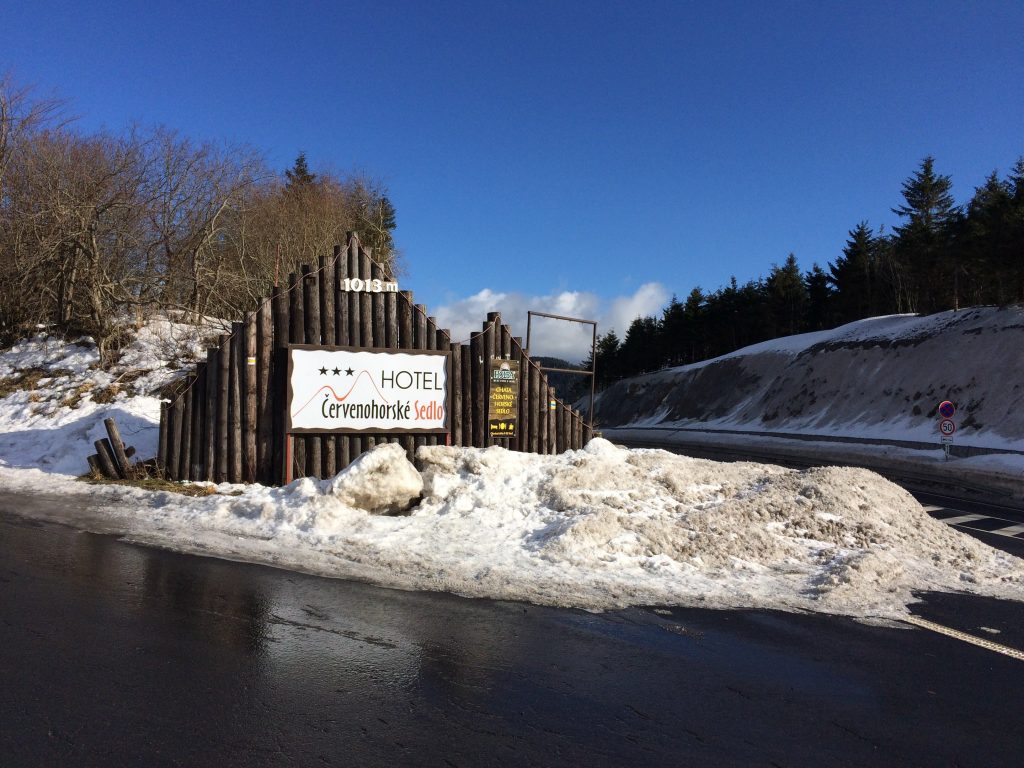 We had tea and soup at the hut and then turned around for the ski back. We were delighted to see some of the sights.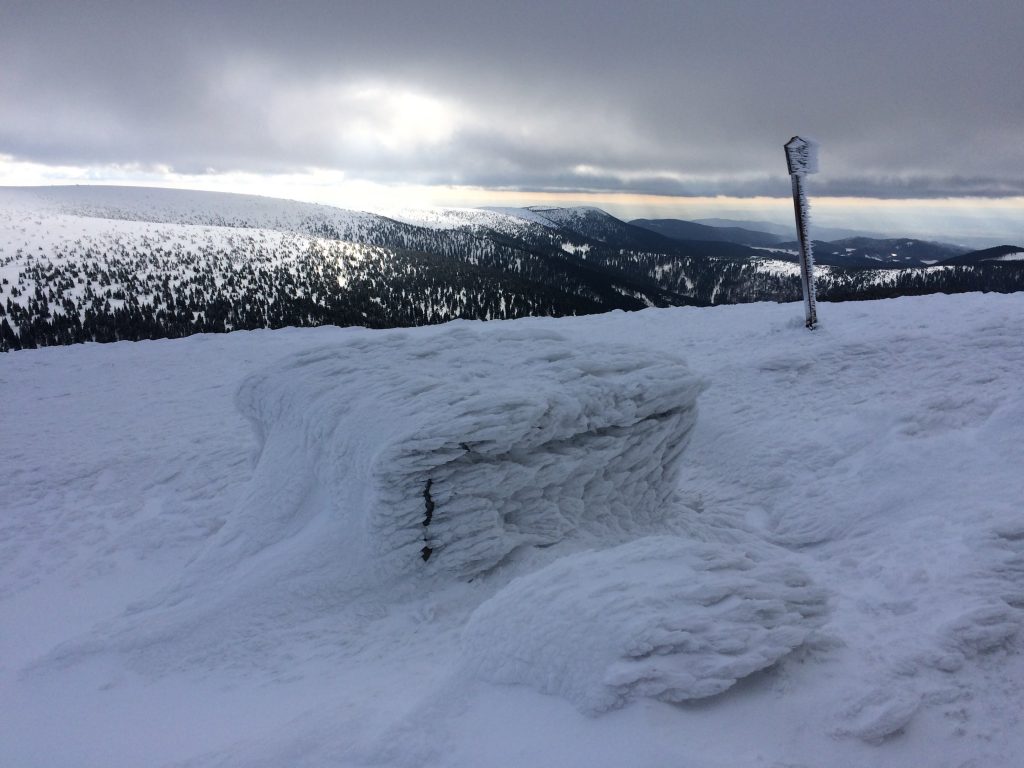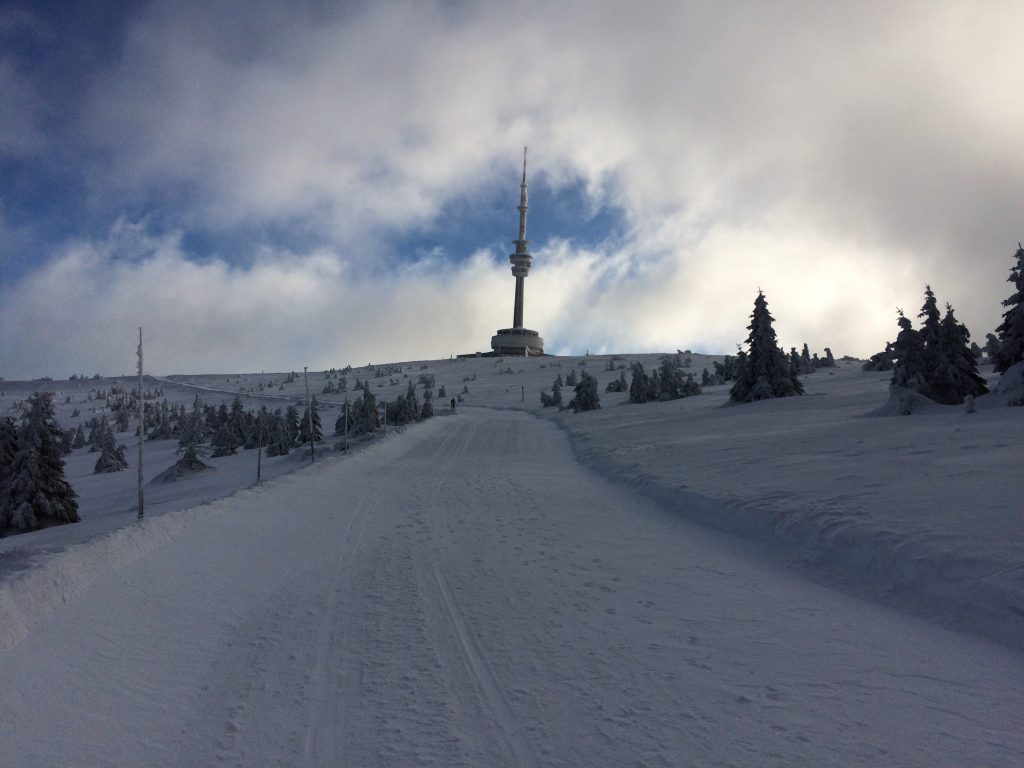 In the afternoon, the girls were relaxing and a small delegation of Masters rowers hiked back to Ovcarna to have some fruit dumplings and a beer there.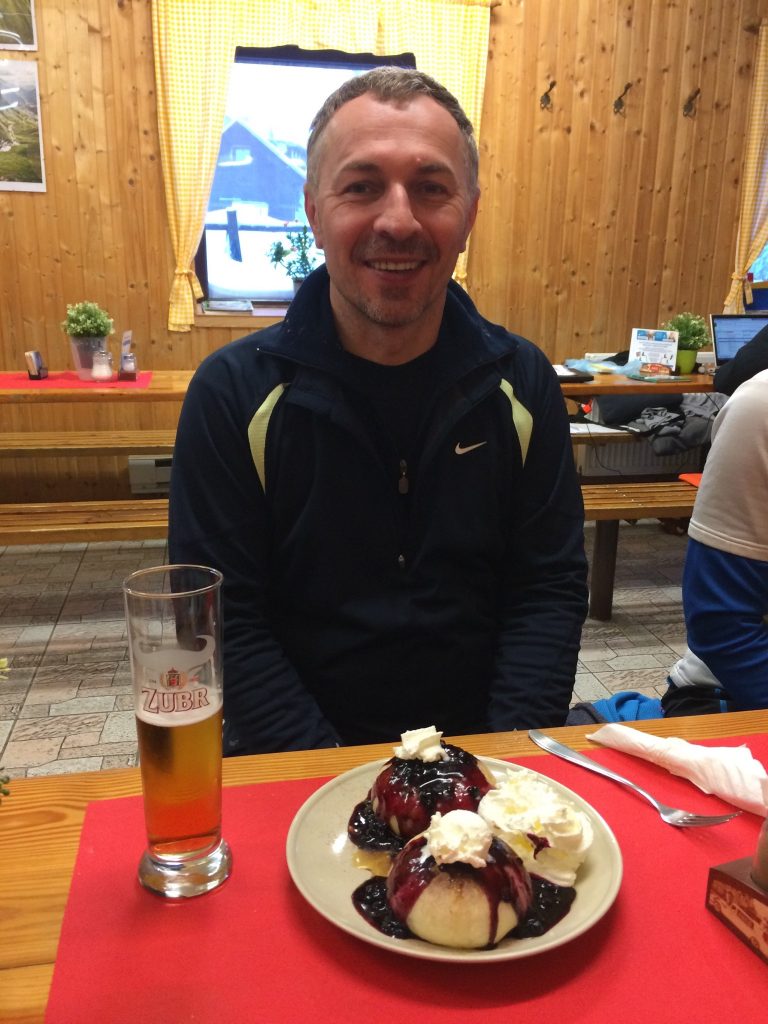 In the evening, we visited the sauna. It is nice to go from the sauna straight into the snow.