Feb 4 2018
In the morning, we divided the Brno group in two. I was to take charge of Brno A, the group with the faster girls.
It was pretty bad weather, temperature around zero and visibility about 50 meters. The pictures I show in this post are from Tuesday, when it was better weather.
In the morning, we skied up Praded Mountain and then continued on to Švýcárna.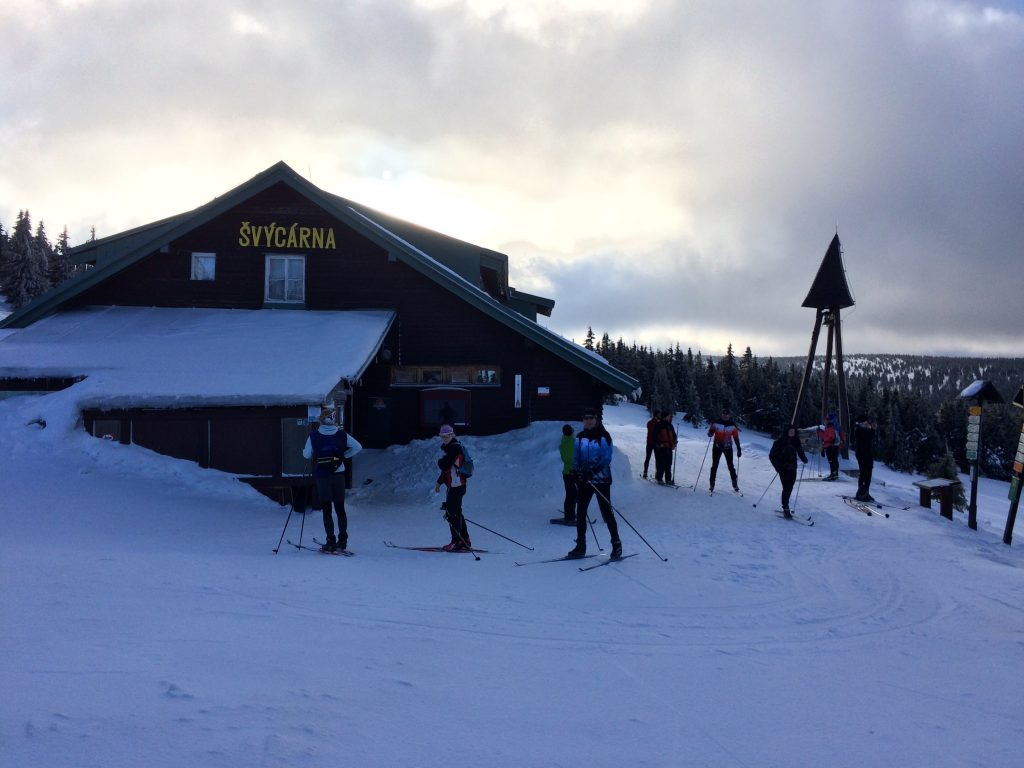 We continued past Svycarna, then returned. The climb to Svycarna was long and steep, so we took a rest break with some tea inside the Svycarna hut.
In the afternoon, I took the girls to the straight part between the Hotel and Ovcarna, where we did some technical exercises to improve our skating technique. Then we returned to the hotel and hit the loops that were prepared there. These are great training loops. You can choose 2, 3, 4, and 5 km loops (which are in reality a bit shorter than their names suggest). We did a 5km loop with all the girls, and then we did a 5km with the fastest of the girls.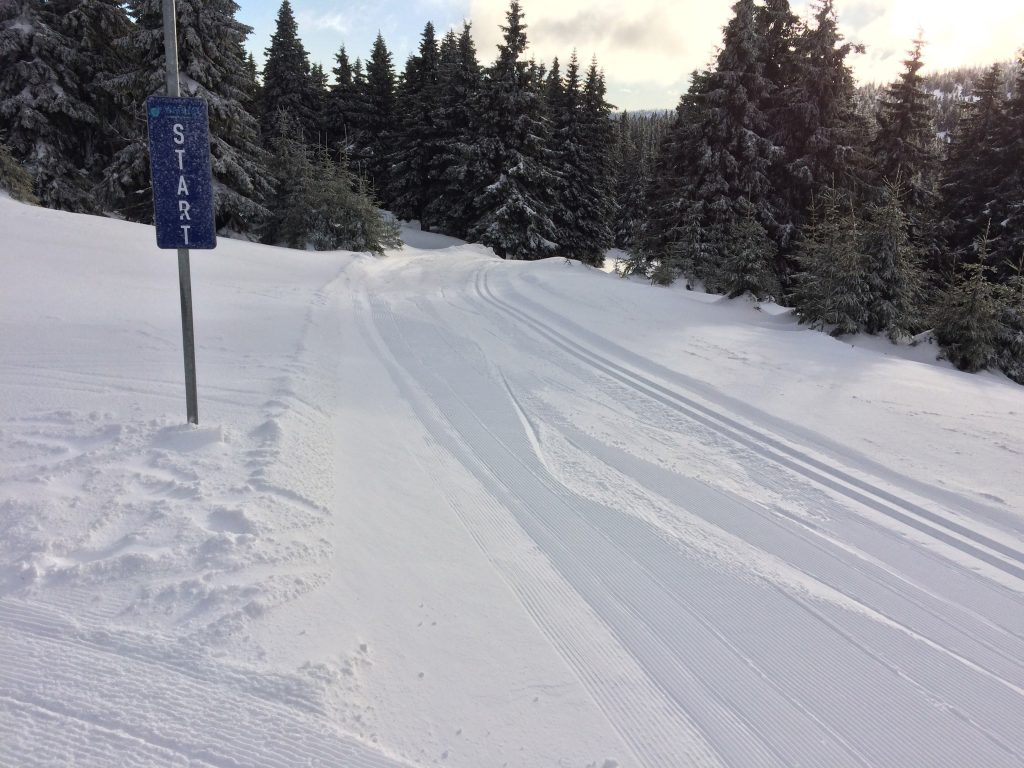 The President and I got ahead a bit during that first loop, so there was some time to take pictures.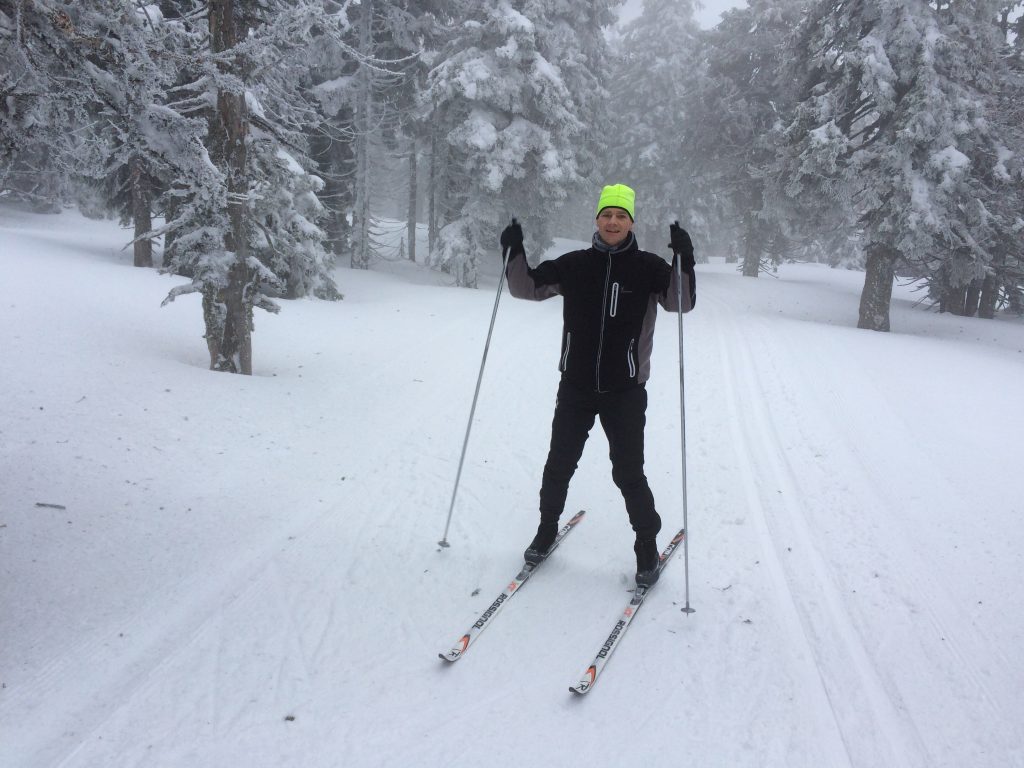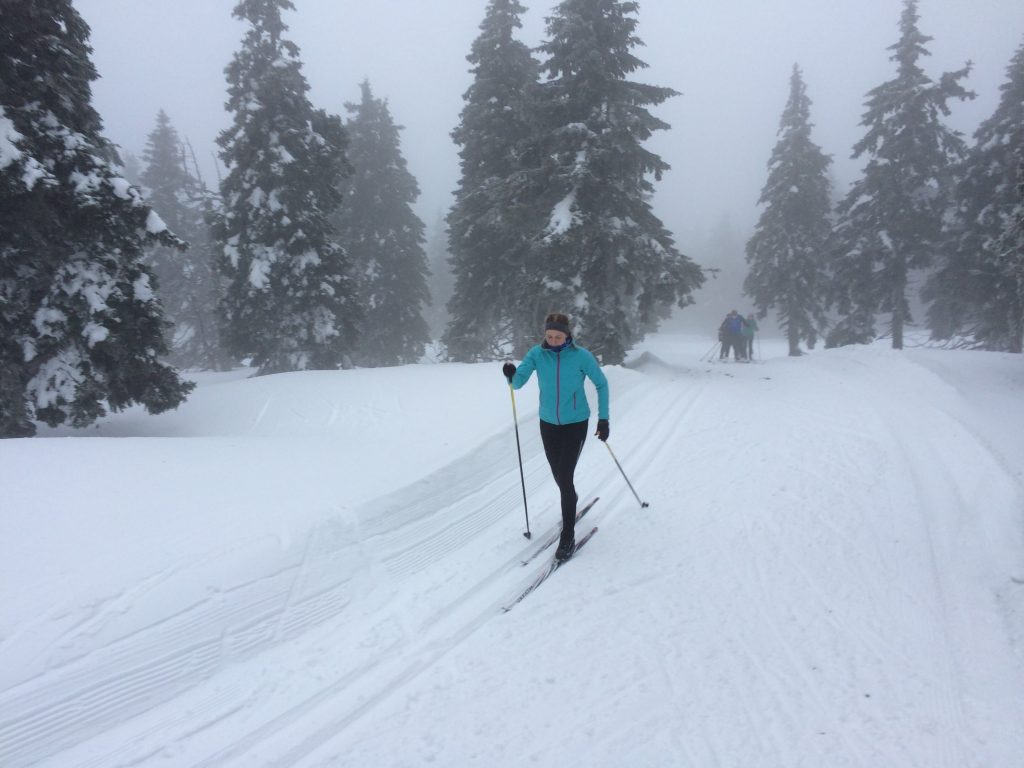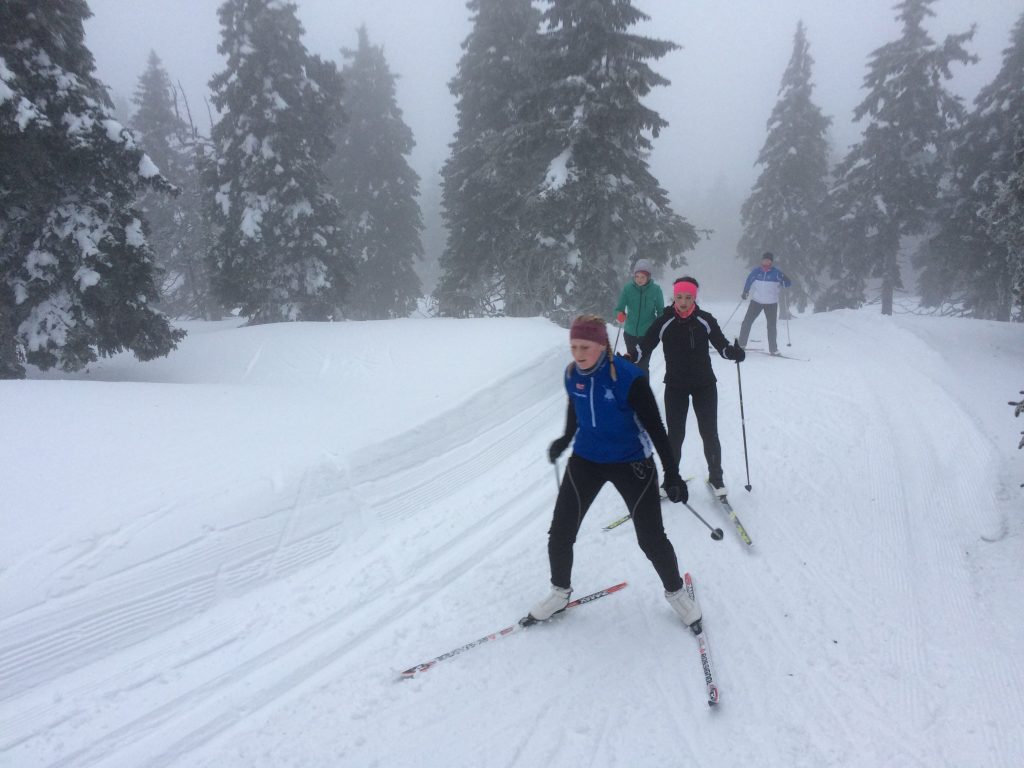 Follow me in social media