Feb 3 2018
Our friends from four rowing clubs. CVK Brno (that's us) with Junior girls, my sons and one friend. SVK Breclav with their Junior girls. USK Pardubice (a student rowing club) with a few students, and our friend Veronica from Perun Ostrava. Basically a bunch of masters who like to row together. Two of them happen to be coaching Junior girls, so they took them.
The bus picked us up at 11 am and we arrived at Ovčárna by 1:30. That is the bus that brought us, in the background.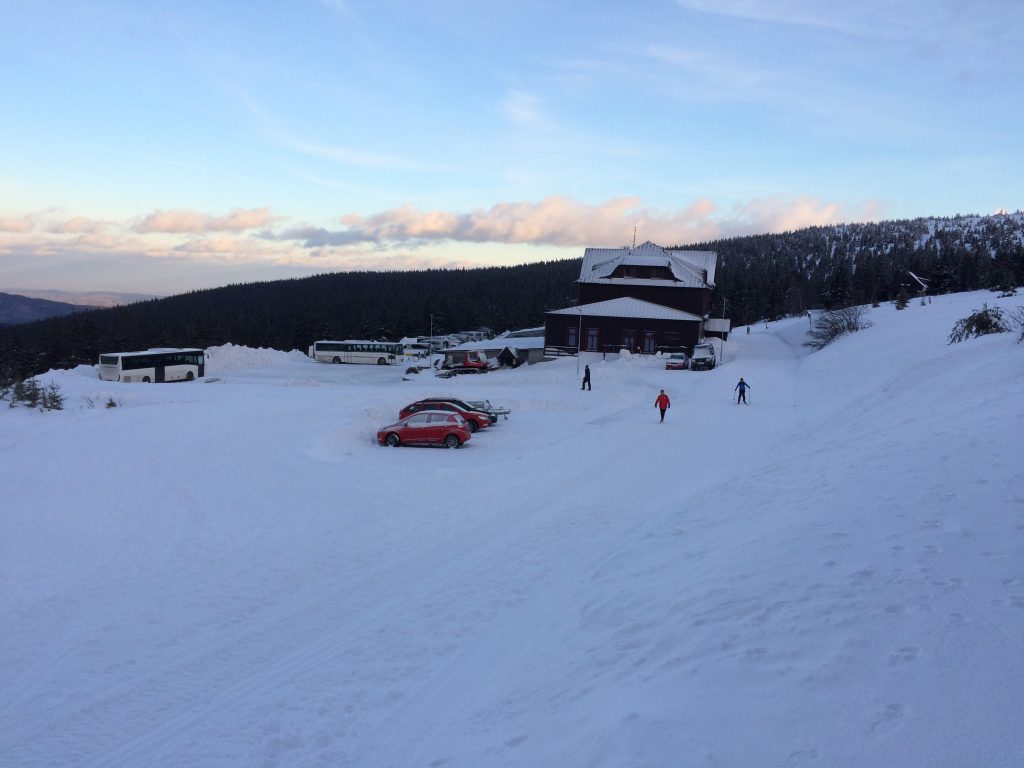 The hike to our hotel Kurzovní was short. Our club's president traveled in the snow plow with the luggage (and with a happy dog).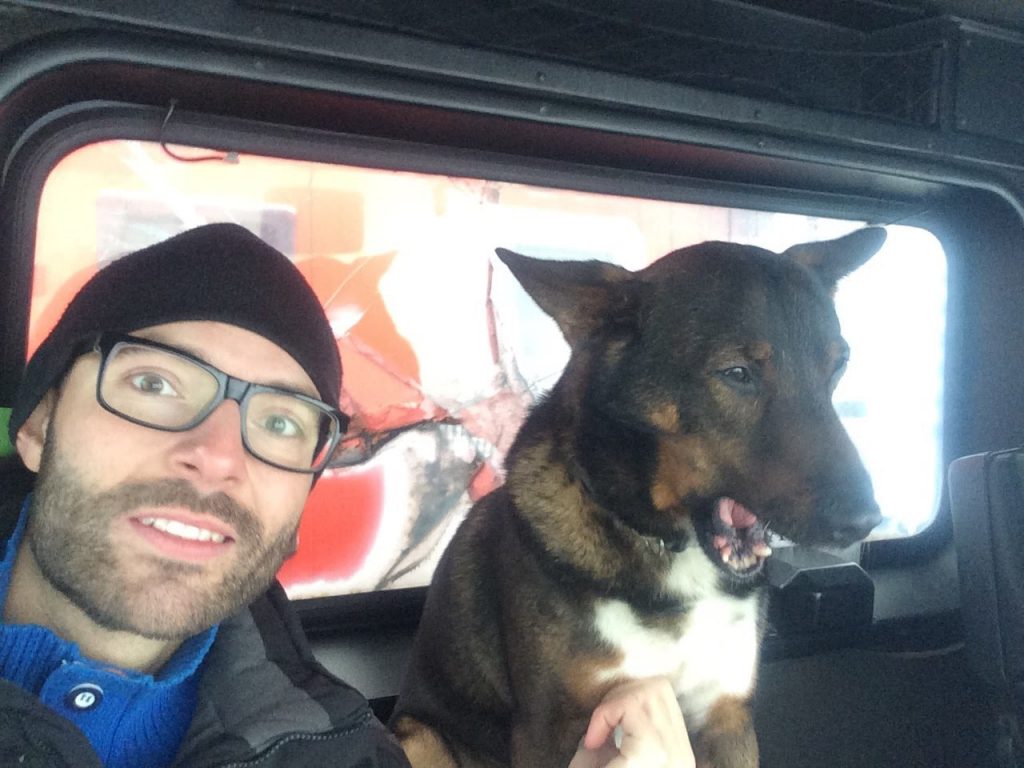 Our hotel: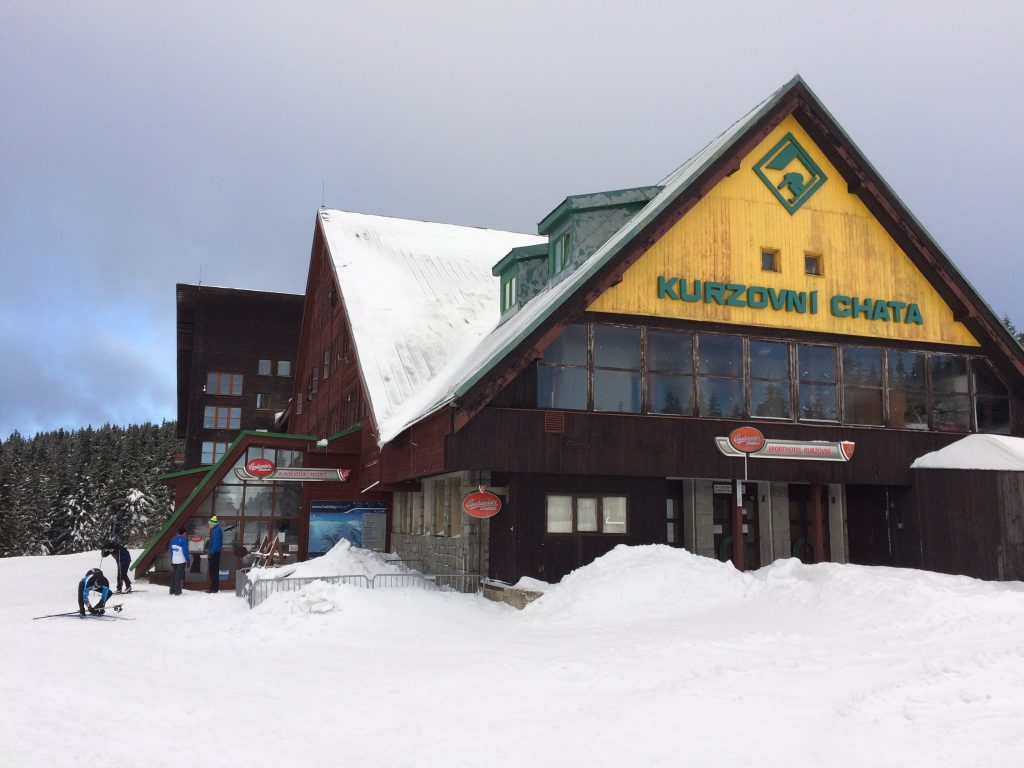 After checking in, the president and I went for a short cross country run. He showed me that he is faster on skis than I, but I blamed part of it on Saturday's ball (we were home a few hours after midnight) and Saturday's steady State erg.