Feb 25 2018
Saturday
Saturday wasn't hard, just a normal hour of steady state.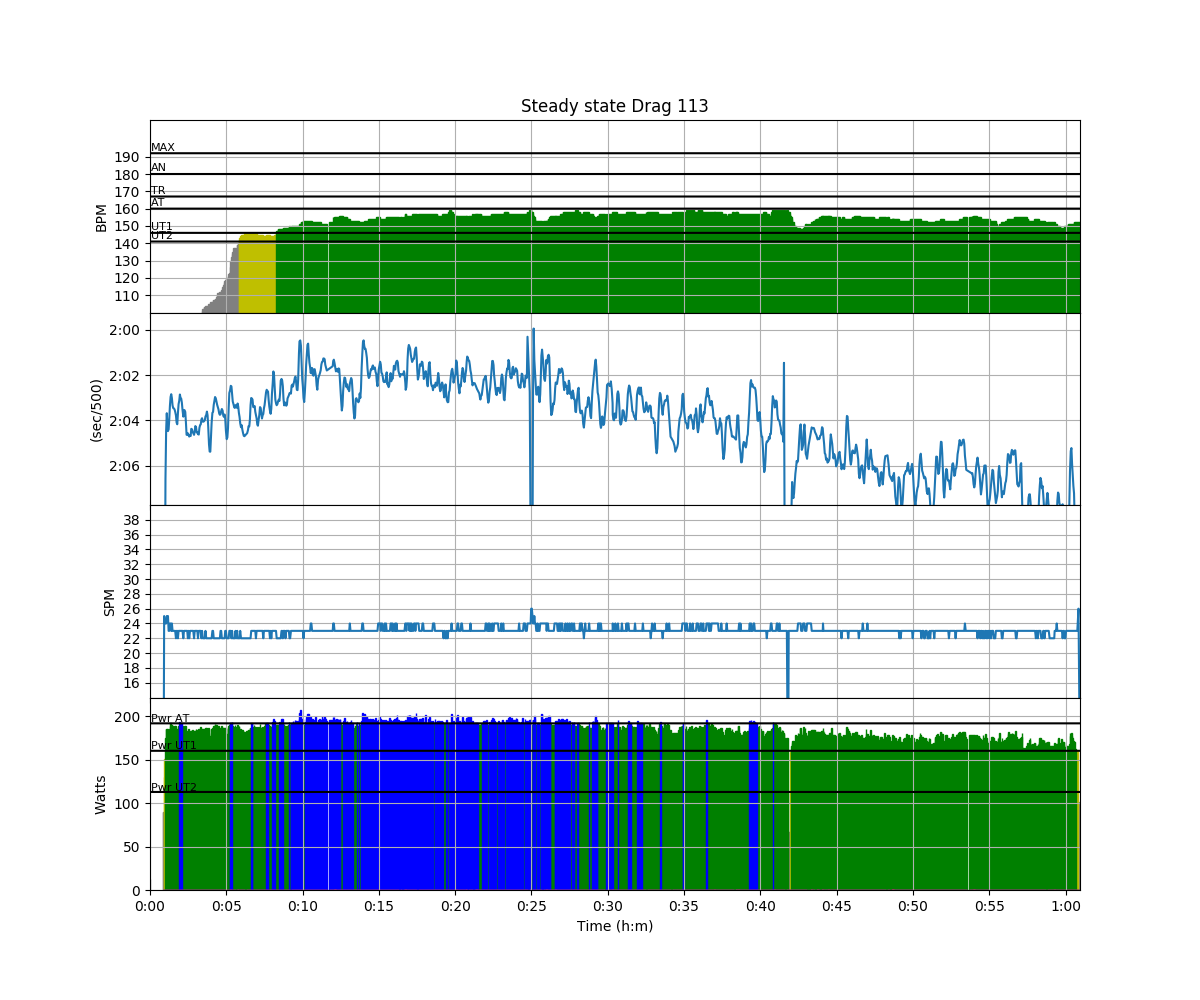 Sunday – intervals at 26spm
This was the hard day.
2x(500m/70″)/5min
I rowed this with Romana in the erg room of our rowing club. It was a great sunny day, just a little cold. Maximum temperature -7 degrees C and below -15 during the night. I had to Row this with sunglasses because the sun was shining in my face.
With Romana, we agreed to replace the 500m with a time based interval of 1:50 duration. This would allow us to Row this next to each other in the same stroke rate. Unfortunately, it was only during the workout Execution that we thought of rowing this on slides as a double, two ergs behind each other. Next time.
Romana confirmed my suspicions that she is in great form to break 8 minutes. I managed to row each interval above 500m.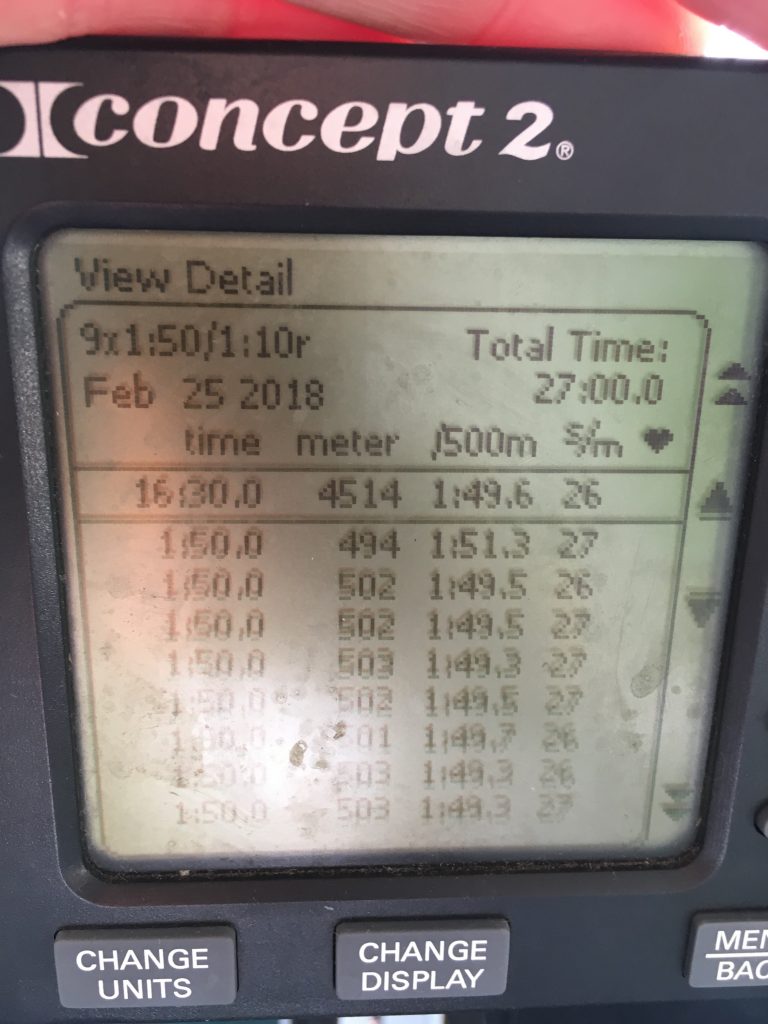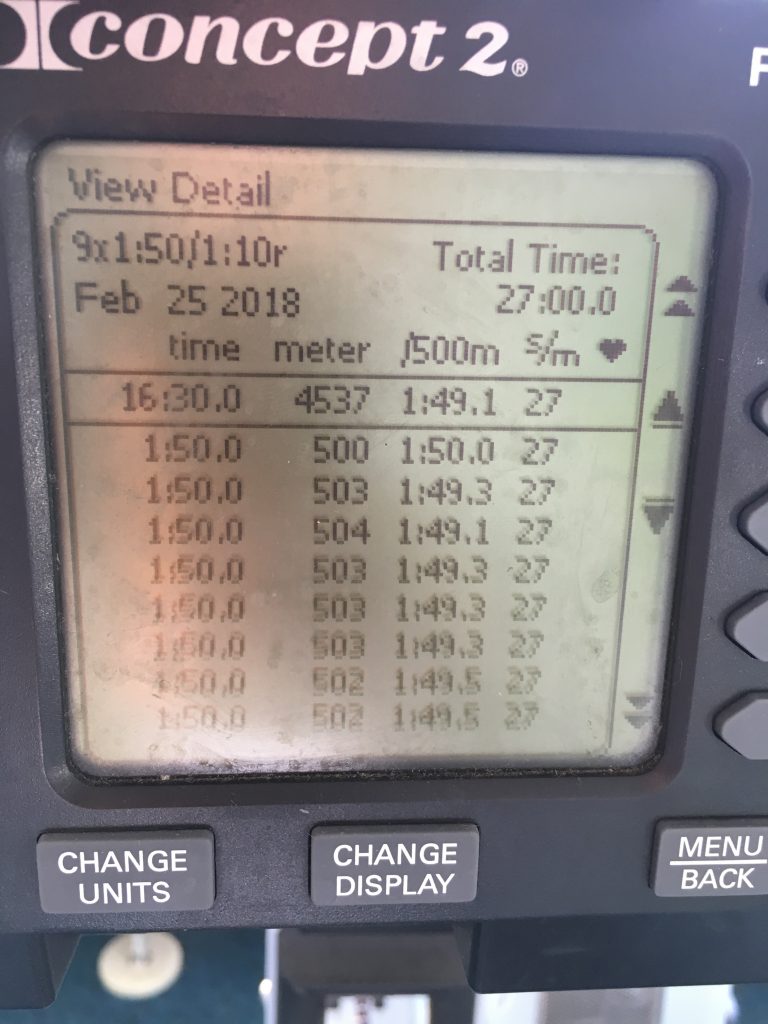 The Power values in the chart are a bit weird. I rowed this on an erg with PM3 monitor, attached to PainSled running on the iPhone through the usb cable. The PM3 Power values during rest intervals are not updated, which confused PainSled.,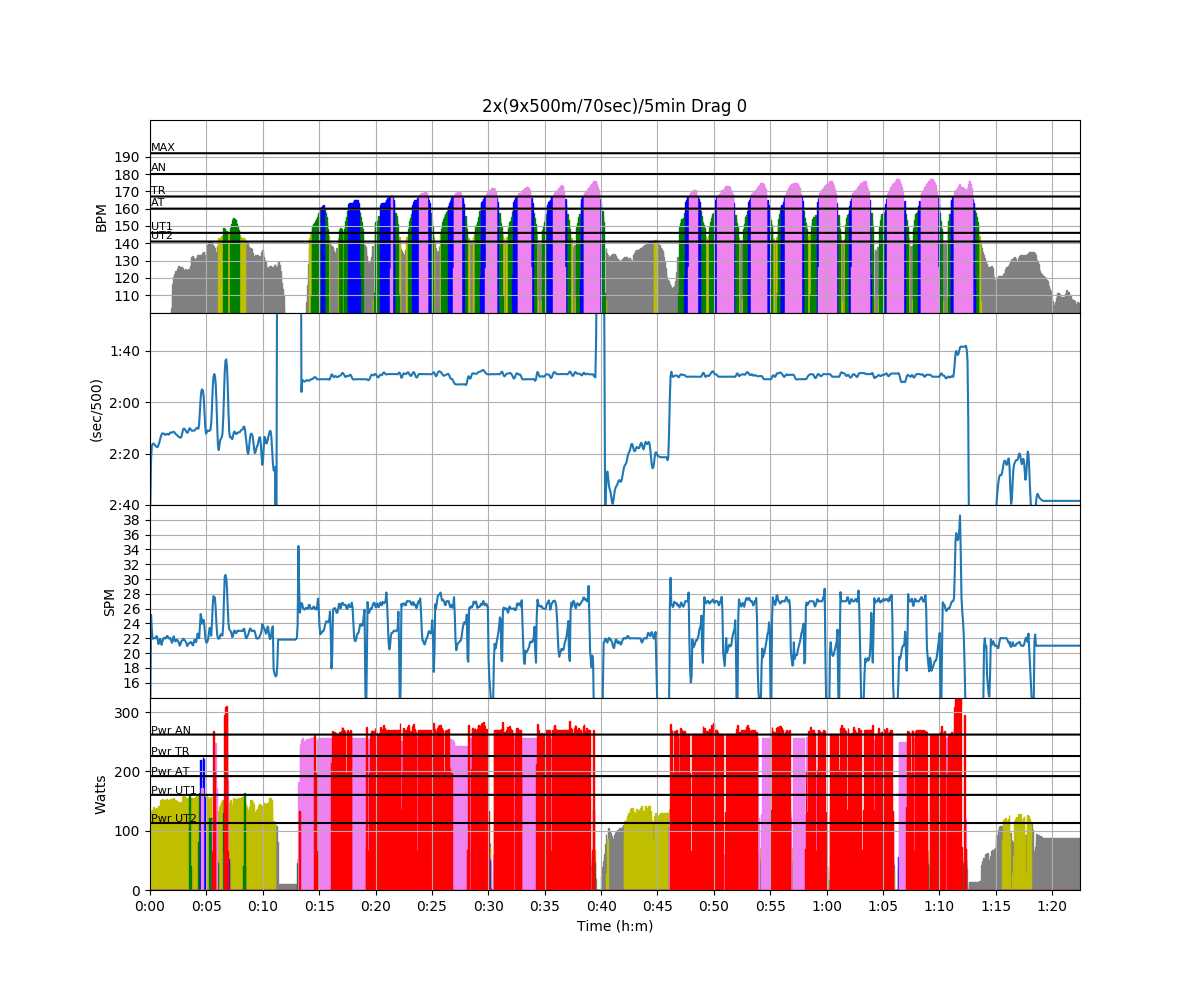 Follow me in social media