Jan 10 2016
Traveling the 250km from Brno to Neratovice was slightly adventurous for me, the driver. We picked up Albert & Iva at 6AM. The back of the car fell asleep or were listening to their iphones and didn't notice that it was either raining, or thick fog, and the outside temperature was -2 in Brno and -6 in the highlands.
Not good. So safety first and I reduced the speed to 80-90km/h for the first 100km. Then the sun came up and it got dryer, so we could drive a little faster.
We arrived at the venue just one hour before the start of the girls race.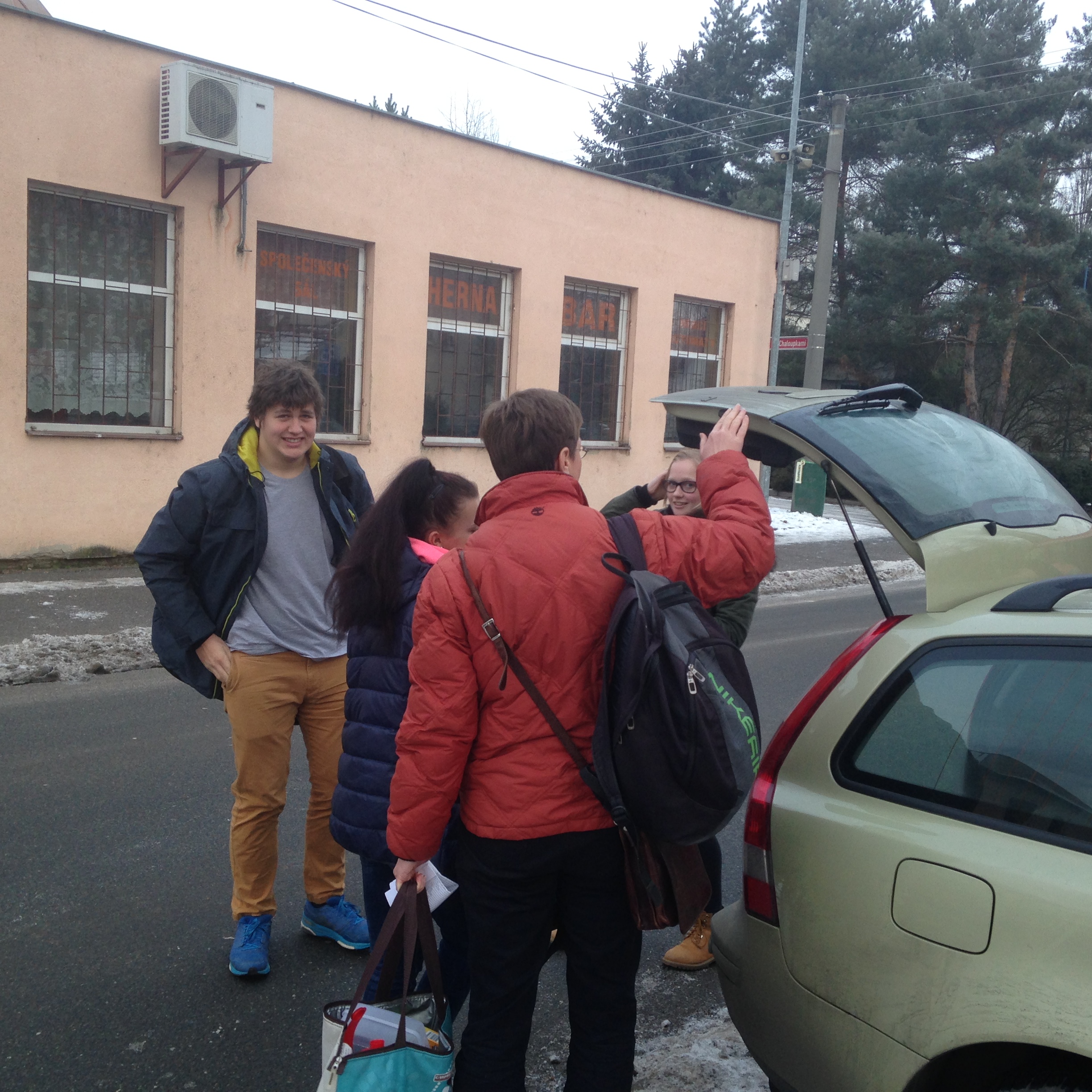 So no time lost. Starting fee paid and preparing for the race.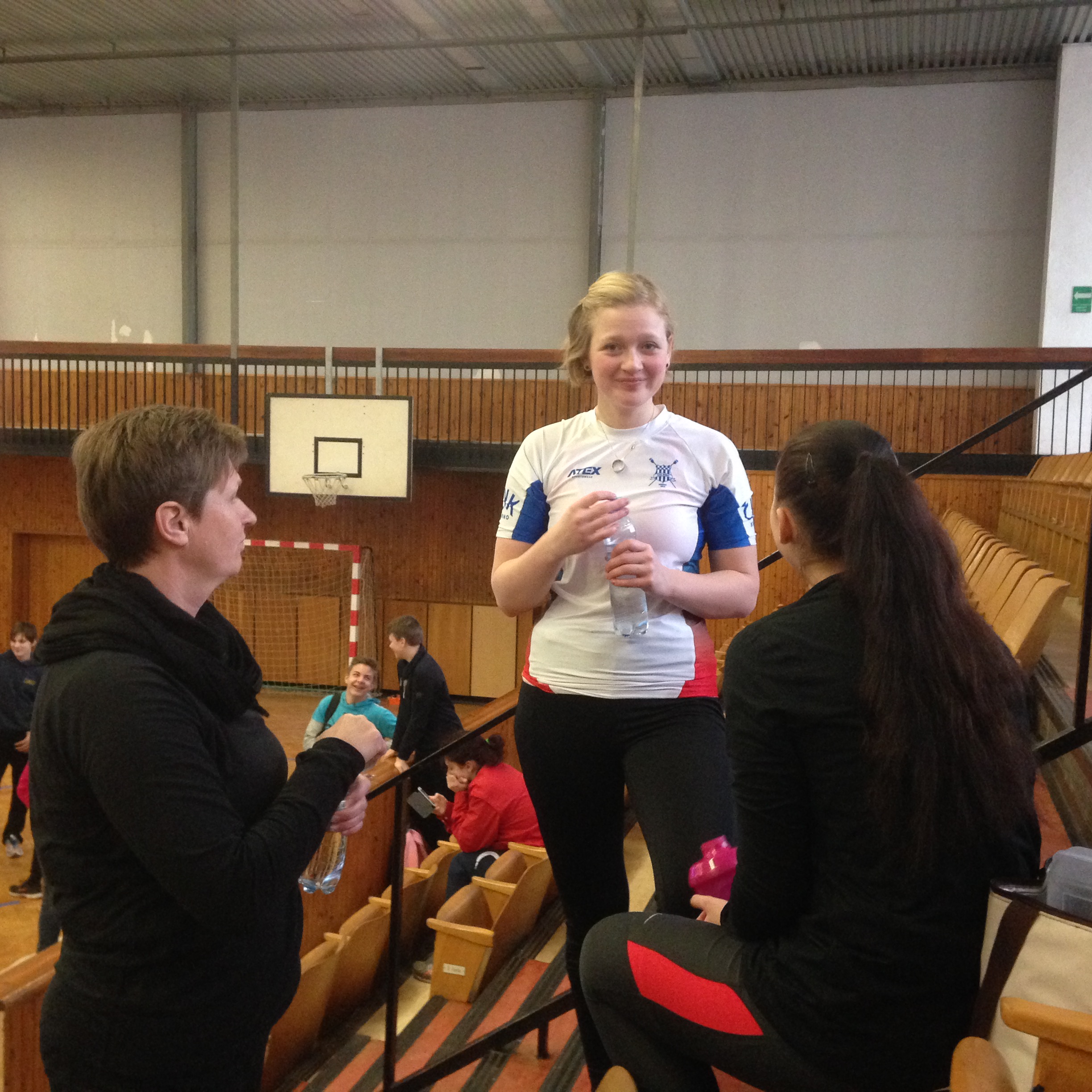 As Romana had two girls in one race, I took care of our daughter Lenka. Here she is warming up, already on the race erg.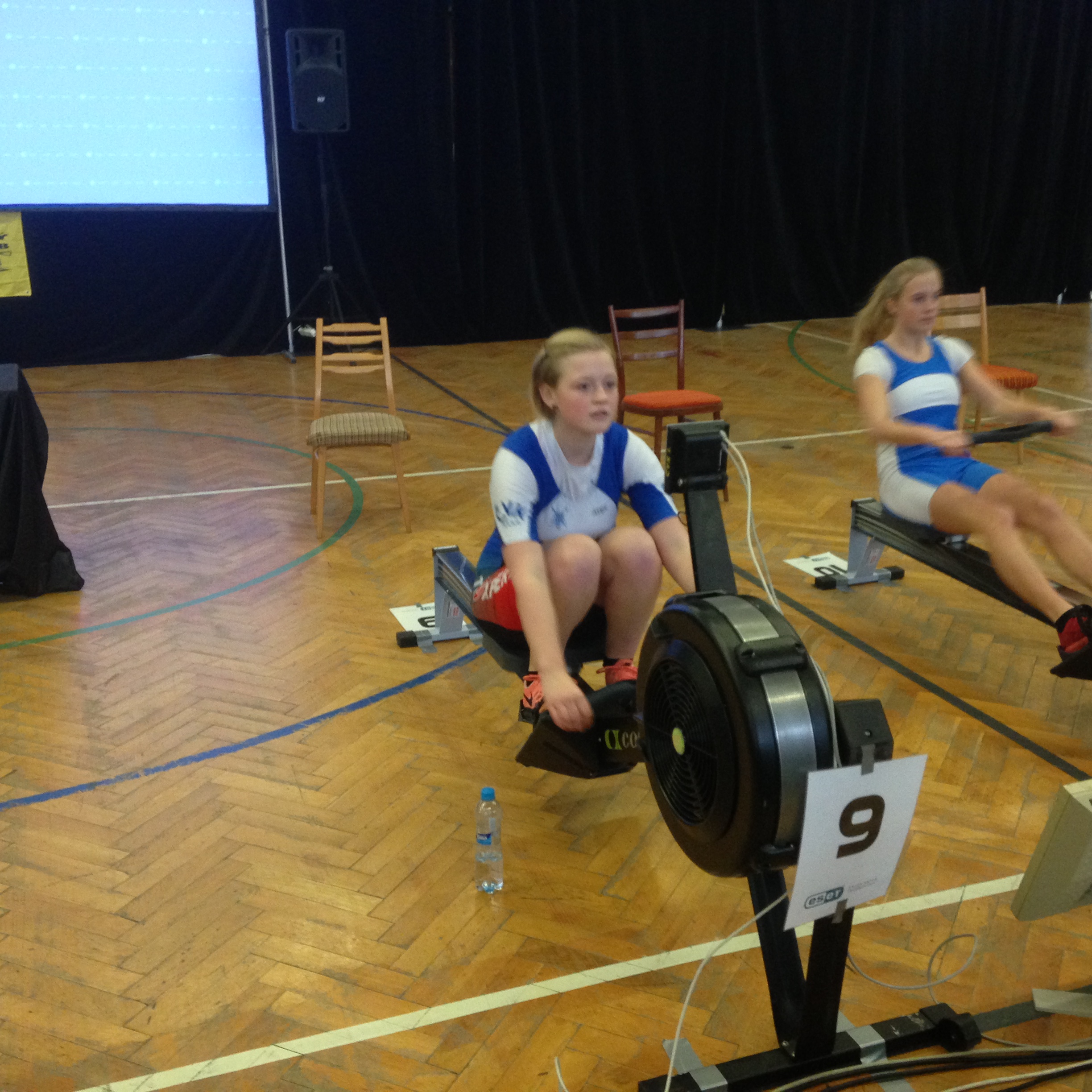 I took my place on the coach chair behind Lenka and we got ready for the race.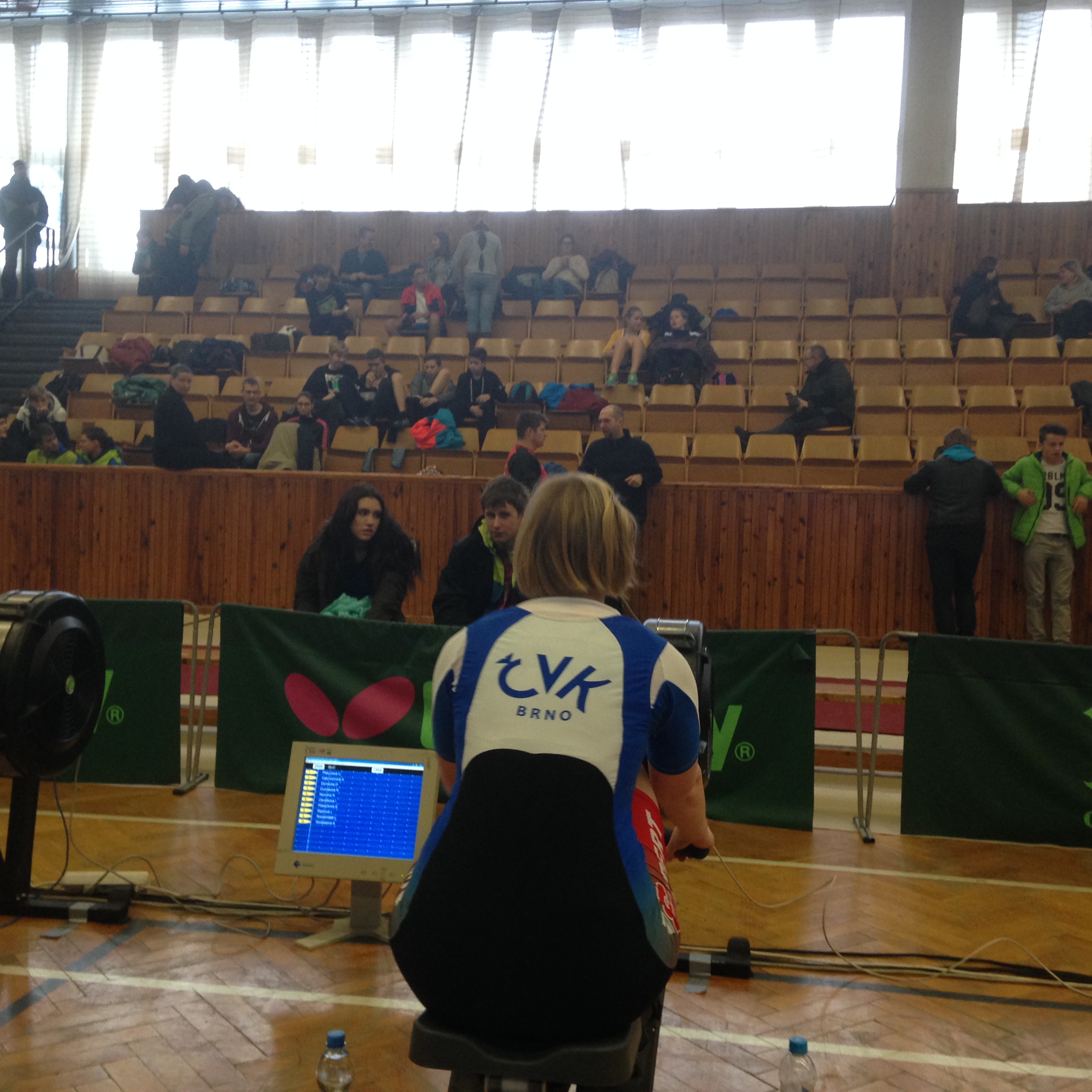 Lenka's personal best is a 2:08 pace, so the plan was to row 2:07. She set off at a blistering 1:51 pace, and I spent the first full minute trying to slow her down. I think she rowed at least 45 seconds at a pace below 2:00. Finally, after about 200m, I got her at 2:06 rating 27. Then we focused on the rate. Incidentally the rate would drop to 26 and the pace to 2:08-2:11. I focused on getting her at 27spm and higher.
Of course she wasn't leading but there were enough girls rowing around her pace so make it an interesting race. She finished in a PB of 8:30.0 and we were all very happy. She improved her PB by 5 seconds and finished 29th out of 37, with a lot of girls around 8:30. On erg #4, Iva PB'ed by 2 seconds in 8:10.2 and was 22nd. She was disappointed because she wants to be faster than 8:00. Next time.
The race was won by a 14 year old who rowed a very impressive 7:14.1 which was 15 seconds faster than the number 2. About 15 girls rowed under 8 minutes.
So that was the morning session. My race was the very last race of the day, at 4pm, so I had time enough to cheer for my club mates.
Our Albert was the favorite to win the 17/18 year olds. Here he is preparing for his race: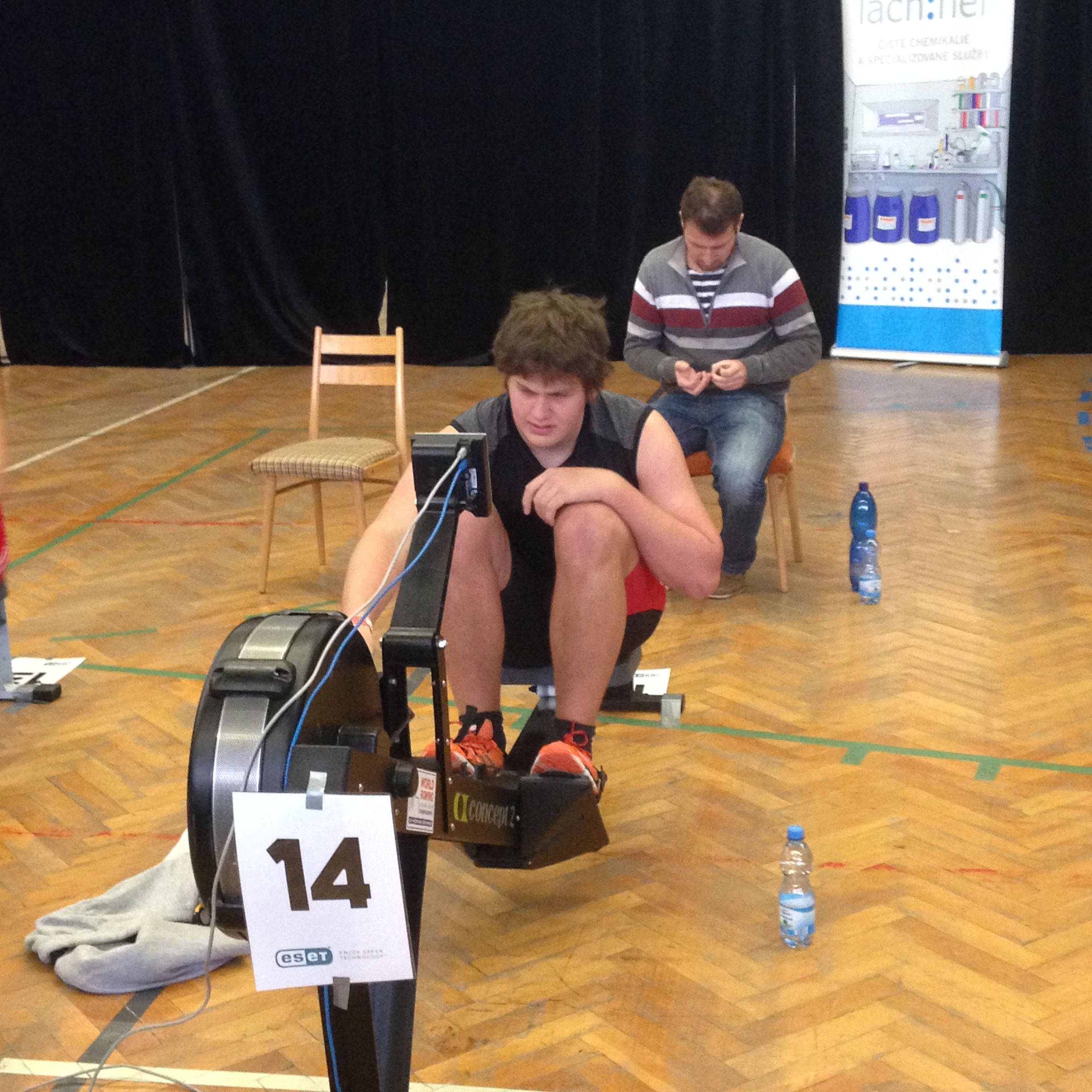 Erg #14 was just next to the jury, who started off the race and then opened their pizza boxes to have lunch. Good for the jury but very bad for ergs #13 and #14 because of the pizza smell. Still, Albert delivered. Here's the score board about half way (notice the pizza):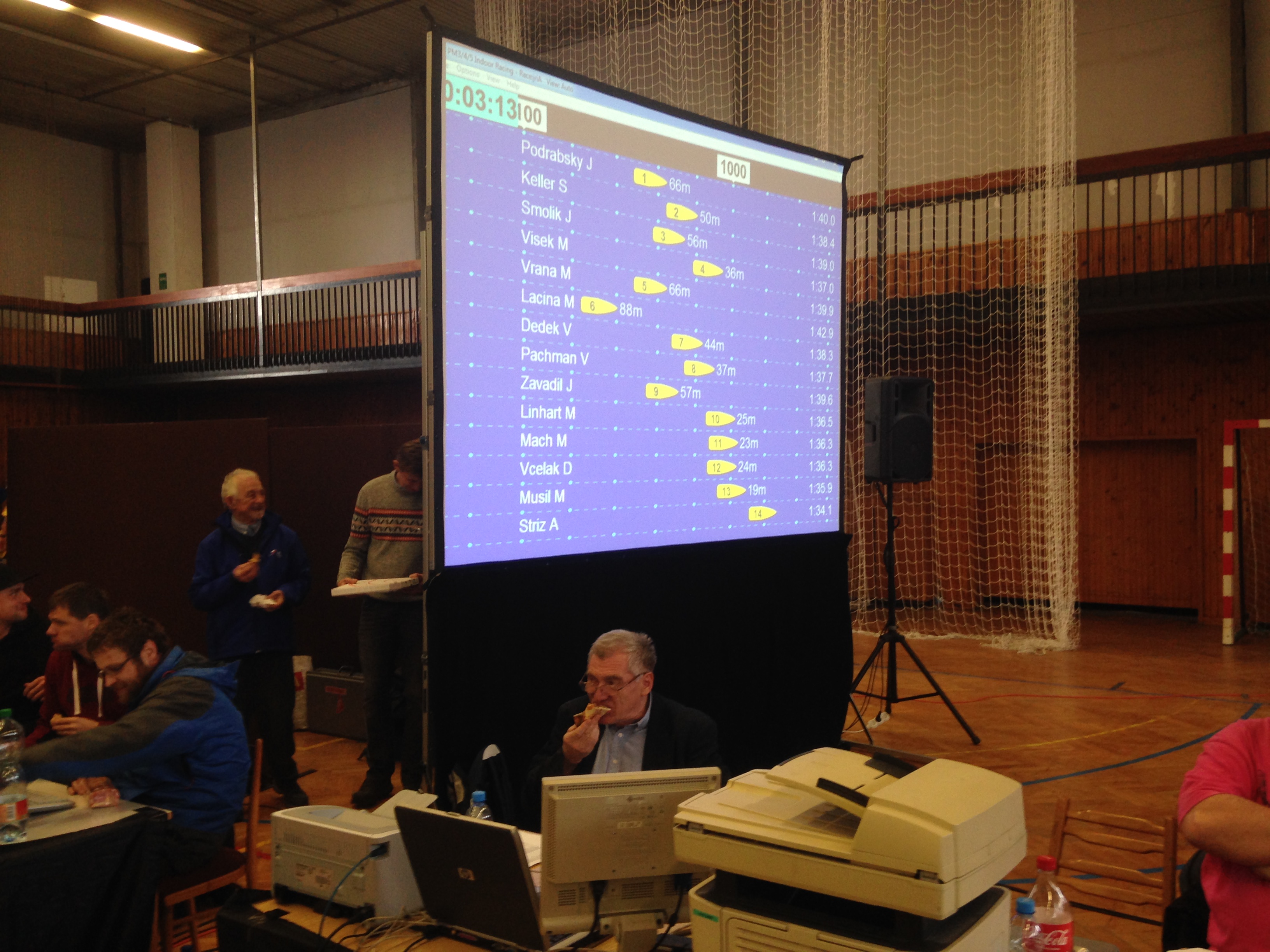 He won in 6:17.2 which is just 0.2 seconds above his PB.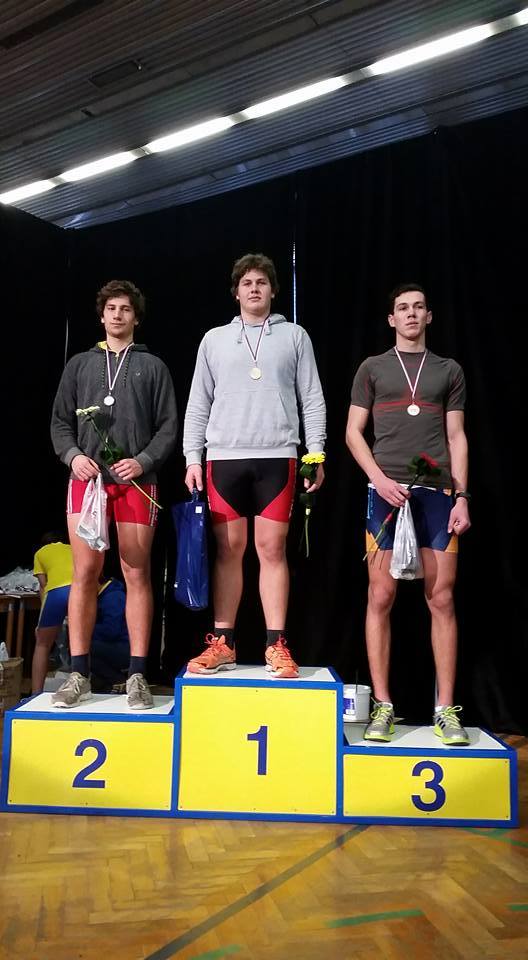 Our LightWeight guy who went out slightly too fast and was struggling with 1000m to go.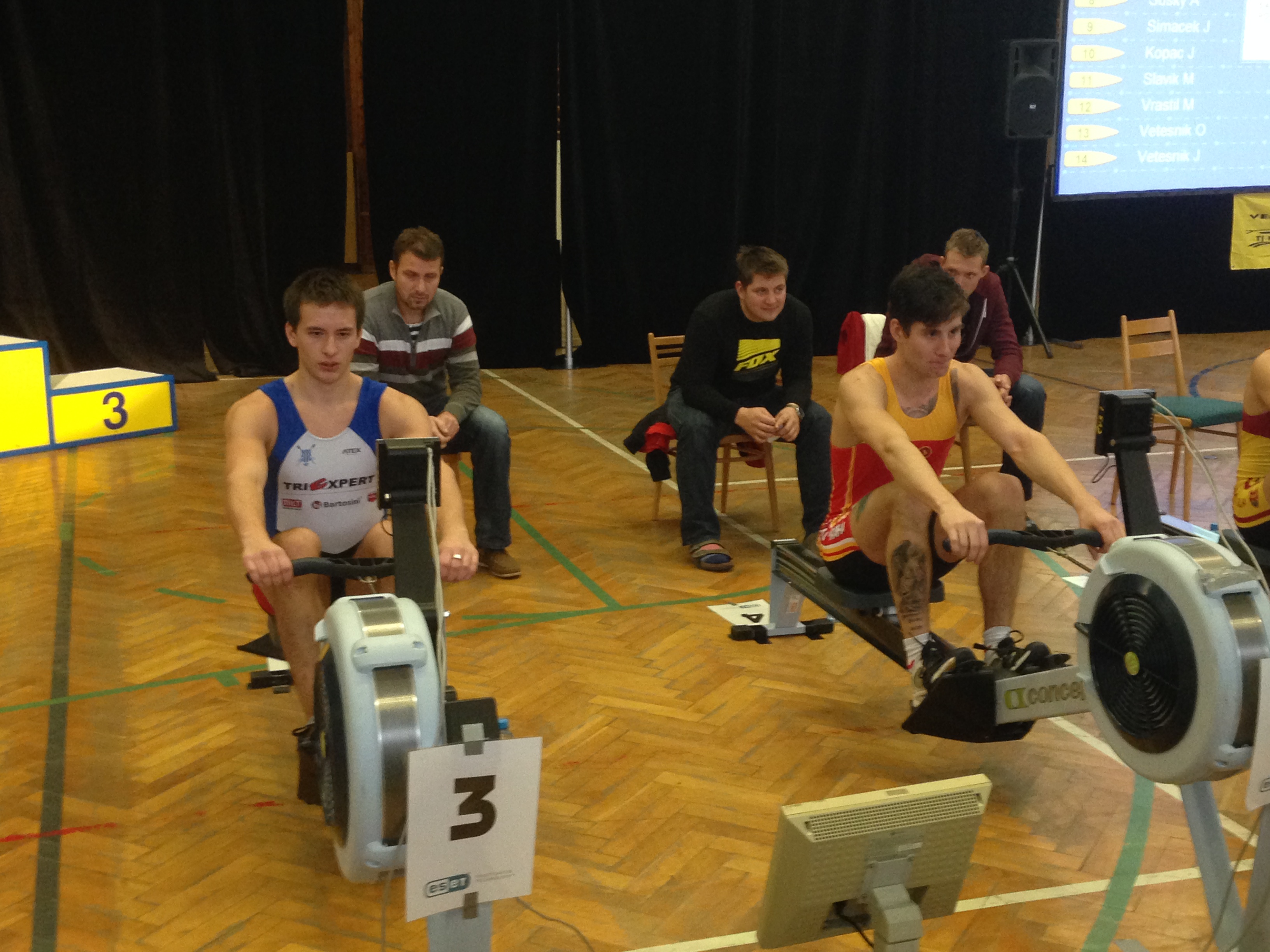 My Race
My last erg race must have been in the winter of 1990. After that I have just used the erg as a training tool and never participated in the races. So I was glad I had the entire day to watch the racing and understand what I needed to do in terms of race prep.
While the men's open were rowing I disappeared to change to racing gear and went to the warming up area. I did a 5k Fletcher style warming up on an old Model C with PM2 screen.
During the warming up I saw the men's open fastest heat on the screen. The 6 fastest men were below 6min. Our club's fastest guy was 11th in a PB of 6:08.5.
I stopped the warming up when the  first heat of Masters (the older guys) were at the 1000m mark, walked over to the race area and cheered for my friends, and especially for Jaroslav Kadlec (1930) who rowed a 9:28.4.
Then it was time for me to get to my erg #5. Lenka and Albert took the "coach" seat behind me. It was fun to have them there.
I didn't forget to adjust the foot stretcher height and check the drag factor.
5 – 4 – 3 – 2 – 1 – toot off we went
Ten strong strokes. By the tenth stroke I was pulling 1:40 and the average pace was just below 1:43. One loses quite a bit with these race starts, it seems. I pulled a few 1:43s and then settled for 1:44 – 1:45, about 29spm.
All this is from memory, as we weren't allowed to put in log cards.
I cruised through the 1500m mark with an average pace of 1:43.8 and was doing fine.
At the 1200m to go mark I was thinking about negative splitting. My original plan was classical: 500m at target -1, 2x500m at target + 1, 500m at target – 1. For a few strokes I considered dropping to 1:44, then dropping more at 600 to go, 300 to go, etc. I was rowing 4 meter behind Milan Viktora and could pull myself towards him. In the end I decided to stick with the original plan.
The guy on the erg to my right was pulling 1:37 pace. A quick glance on the computer monitor told me I was somewhere in the middle of the pack.
My coaches were silent. Their first words of encouragement came when I passed the 1000m mark. I did ten strokes at 1:43 pace there, then settled back to 1:45. I saw the occasional 1:46 and compensated with the occasional 1:45.
The difficult third 500m. I really didn't want to speed up here. 600m to go. It crossed my mind that it was now just above 2 minutes to the finish line and I took up the pace a little. Average pace was around 1:44.3 now.
With 500m to go the noise level in the hall increased noticeably. Now Albert and Lenka were cheering me on every stroke and also the fans in front of the ergs were cheering.
This was good. It really enabled me to hold on to 1:43s and with 250m to go I tried to speed up even more. The legs didn't really cooperate so I don't think I pulled much faster, but at least I didn't let the pace slip away.
I saw the average pace dropping to 1:44.2.
I saw it drop to 1:44.1 and in the last few strokes it even dropped to 1:44.0
I didn't realize what that meant until I looked at the computer monitor and saw my end time of 6:56.1. I made a victorious fist pump and then continued to slide back and forth idle, gasping for breath.
I managed to do a quick average pace check on the PM after the organization switched off the race software:
1:43.8
1:44.5
1:44.5
1:43.3
Then I was summoned to the ceremony as I had a third place (out of 5) in my age category. I received a bronze medal and a flower:
After that, I wanted to row a cooling down, but the warming up ergs had been removed during my row, and the organization was now starting to move the race ergs. Also, Albert was a bit in a hurry because of a party in Brno that he wanted to attend.
So we hit the road richer in 3 PBs, one bronze and one gold medal. We only stopped at a gas station to buy some water and a bottle of cooled Bohemia Sekt (bubble wine). The last 30km were again in thick mist but the temperatures were just above the freezing point and the road was fine.
After the "champagne" I fell asleep in front of the TV.
Very happy with the PB of course! I have been rowing around 6:58 for the past 5 years. I have improved over all the larger distances, but I didn't get the 2k below 6:58. I believe the race environment helped me over this bump.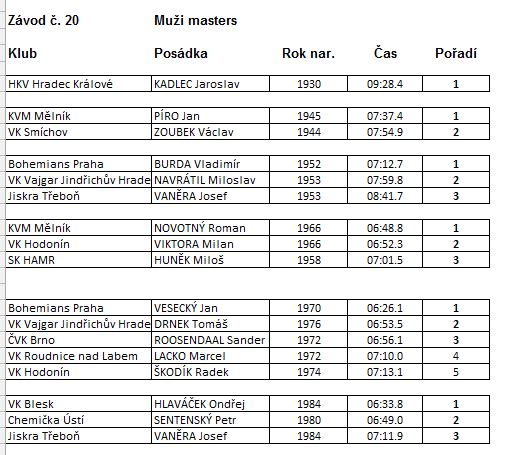 Oh, and I got chicked. A junior girl (1998/1999) rowed a 6:52.1. I saw her row it. It was very impressive.
Follow me in social media