Jan 30 2016
This weekend, Romana's brother, my brother-in-law Tomas, organized the 3rd round of the Czech Indoor Rowing Cup.
It was the first time he organizes an erg regatta, so you can imagine the nerves. As Romana's girls were starting early, we arrived on time. Early enough to catch a bit of nature almost in the middle of the town:
The race was ready to be started. First races were the adaptive categories. They were also the test case. There were some delays because the printer didn't work, and the jury was a bit slow in figuring out the winners in the various adaptive categories, but in the end all was well and winners could be decorated.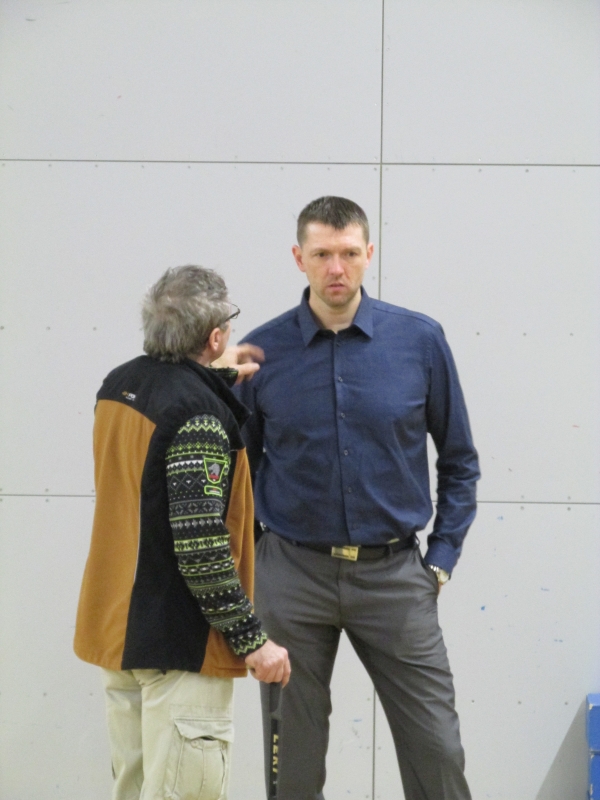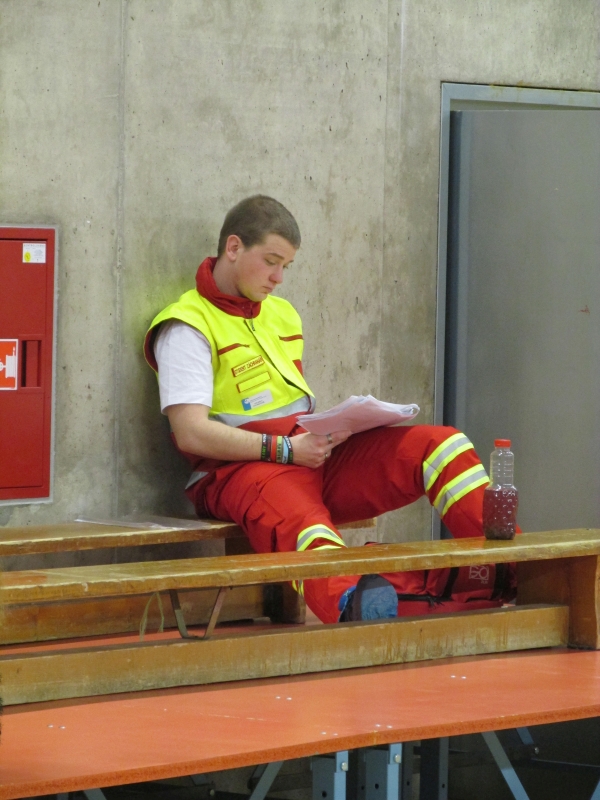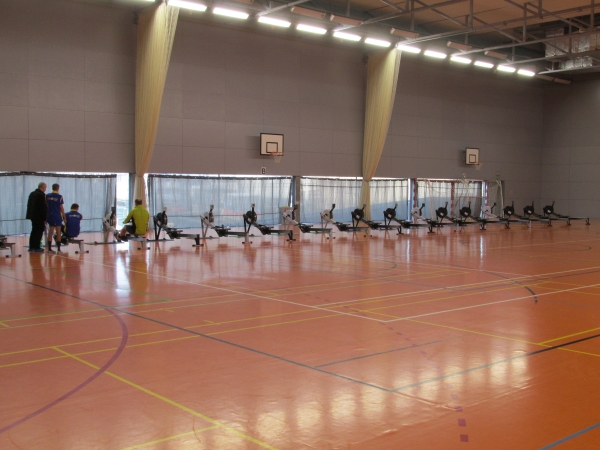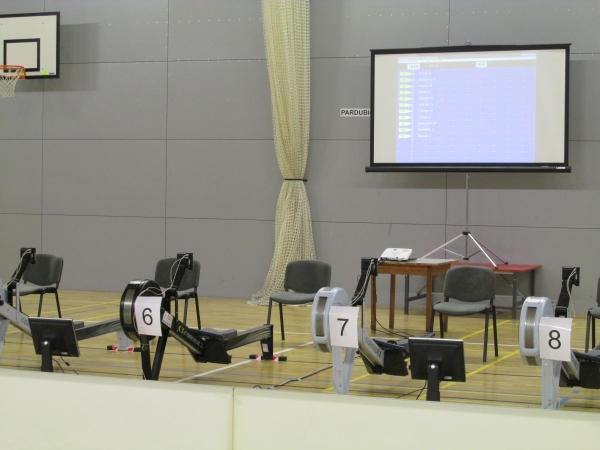 The sports center was much newer and nicer than in Neratovice, and the changing rooms and toilets were perfect. On the downside, the air was much much dryer. Some rowers are sensitive to this, and not everyone was able to show his or her best performance.
CVK Brno girls arriving at venue: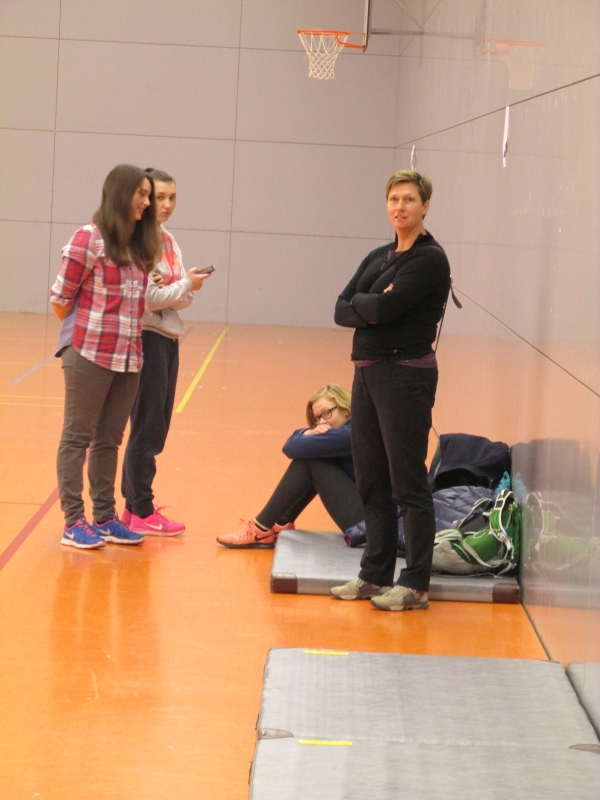 Then it was time for the girls 15/16 to row. Lenka rowed 5 seconds slower than her PB, and Iva 10 seconds. Lenka has been ill so I consider it a good row. Iva was super nervous and still wants to row below 8 minutes, but the nervousness actually makes her slower.
Lenka after the race:
Some random shots from other races throughout the day:
Klara, rowing in the 17/18 age group, was rowing her very first erg race. She started rowing in September and managed a good 8:26.
Then it was time for me to change clothes and get ready for my race. I did a 6k Fletcher-style warming up. Then it was time for the main event.
Big focus on Jiri Pfeiffer, from my rowing club, who wanted to beat the Czech record for the 50-59 year age category.
I wanted to be faster than in Neratovice but didn't know if I had it in me. Also quite nervous about the higher temperatures and dry air.
Went out with ten hard strokes and saw 1:39 when I opened my eyes. Immediately back to 1:44-1:45 pace which I had no trouble holding in the first 500m. Saw the occasional 1:46, but mostly solid 1:44 and 1:45. Second 500m was no different. I even mixed in a few 1:43s. With 1000m to go I did ten hard strokes, which turned out to be 1:42-1:43, but then I got into trouble. I saw more and more 1:46 and Romana behind me had to cheer quite a lot to get me back to 1:44-1:45 pace. With 600m to go I had to count strokes. Then with 500m to go I started counting again. With 250m to go I finally got over the hard bit and started to wind it in. My average pace at that point had dropped from 1:44.0 to 1:44.2. Rating up and even pulling 1:41 and 1:40 strokes, I managed to get it down to 1:40.0 with 5 strokes to go. I pulled as hard as I can and prayed I could see the average pace drop even more, and in the 2 final strokes I saw 1:43.9 average pace.
A new PB of 6:55.6. My splits were 1:44.0/1:44.0/1:44.6/1:43.0. Here are the official results: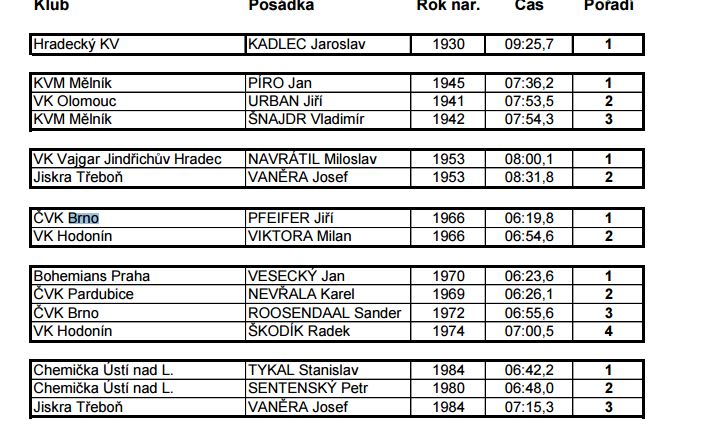 Pretty good race. I beat only 2 guys in my heat of 9, but who cares. Another PB!
Jiri Pfeiffer did set a new 50-59 Czech Record in a PB of 6:19.8. In my age group I got beaten badly by Vesecky and Nevrala. Funny, I beat Nevrala in the single and Romana and I beat him and his partner (who won one of the Masters Women races) in the mixed double by 2 lengths. 🙂
Anyway, a third place is a podium place, and even  though there are scores of people who beat me in this, I thoroughly enjoyed getting a medal, a kiss from the young lady on the left, and some other goodies: