Dec 3 2015
Wednesday
A rest day. Flying to Brussels. Waiting at Munich airport, I saw a tweet on the FISA coaching conference. In Brussels, I looked up the site and discovered a nice set of presentations:
http://www.worldrowing.com/events/2015-world-rowing-coaches-conference/event-information
I like the presentations about nutrition as they give a practical way to be smarter with food, without reverting to extreme diets. I am convinced you can get all the basic carbs, proteins, vitamins and what have you by eating "healthy and normal". I am also convinced that I have tremendous room for improvement, while still continuing to enjoy good, tasty food.
The other presentation that I found very interesting was the one on developing endurance,  by Nick Clarke from Rowing Canada. I have no time to go into the details now, so download that presentation and see for yourself:
First time in Brussels after the shutdown. The city seemed more lively than ever before. Lots of people on the street. Anspach boulevard turned into a gigantic pedestrian area. Is that new? Haven't been on Anspach in a long time, so I couldn't tell.
The odd armed soldier walking around. But they were already part of Brussels after the Charlie Hebdo attacks.
I walked around the area of Ste Catherine after dinner. Here's a quick phone picture of the atmosphere: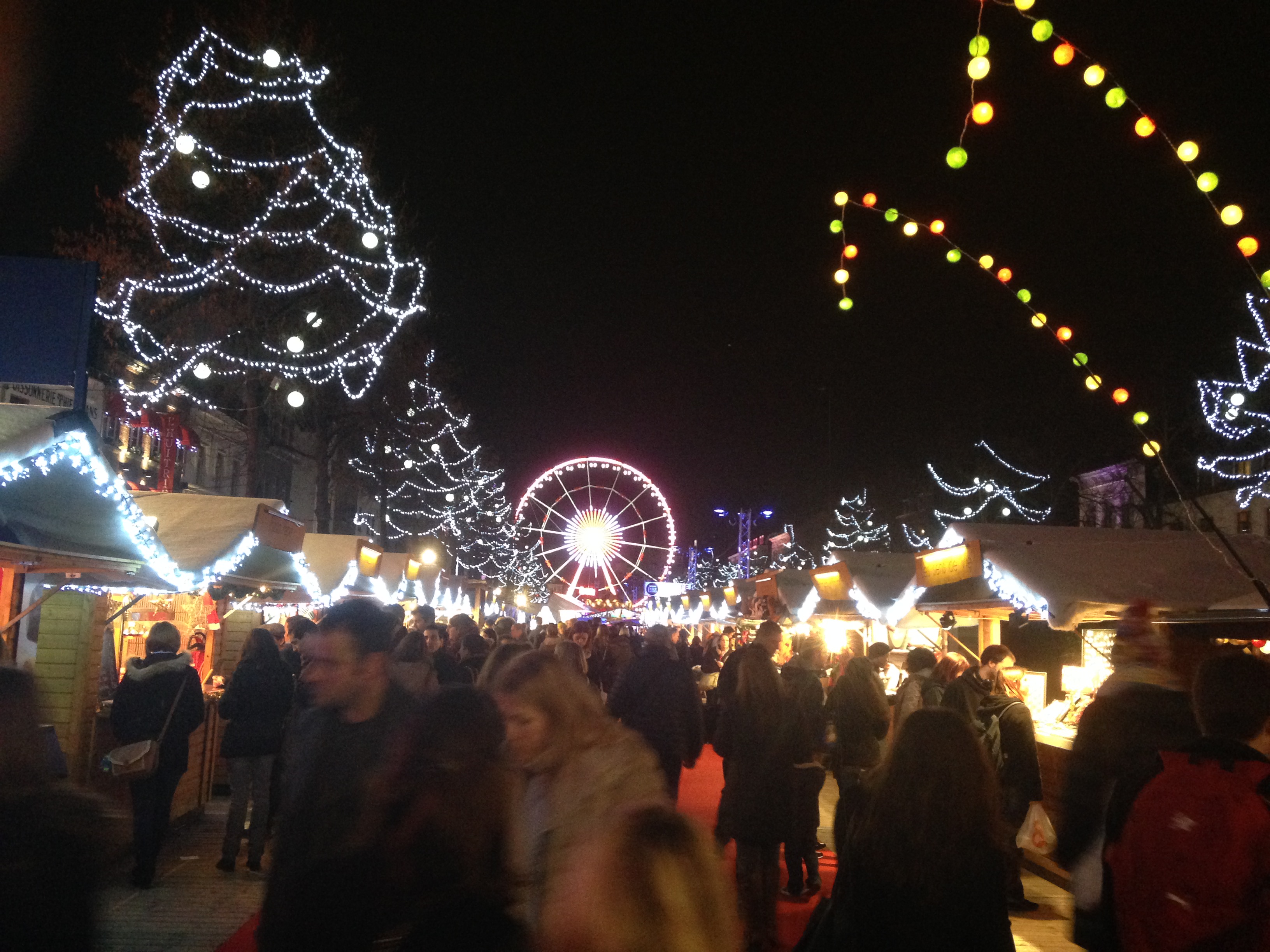 Thursday
This morning I did hotel room strength training using the bands. A variation on the usual set.
Curl
Squat
Situps
Pistol squats
squatted row
lunges
"bench press"