Dec 5 2015
I drove Iva and Lenka to Okrouhlá where we ran the second run in the series of Brno runs.
Okrouhlá is a small village, about 45 driving from Brno, in the Drahanska highlands. Lenka and Iva set off for their 5km run at 10:30. In hindsight, I should have registered for both the 5k and the 10k and ran the 5k as a warming up, because I ended up doing a 3.8km warming up, running the final 2km together with Iva and Lenka to cheer them.
The main "10km" event is actually just 8.5km long. It's a weird run. You run steep downhill for 3km. This is where some people passed me. Then you run uphill for 5.5km. This is where I passed masses of people.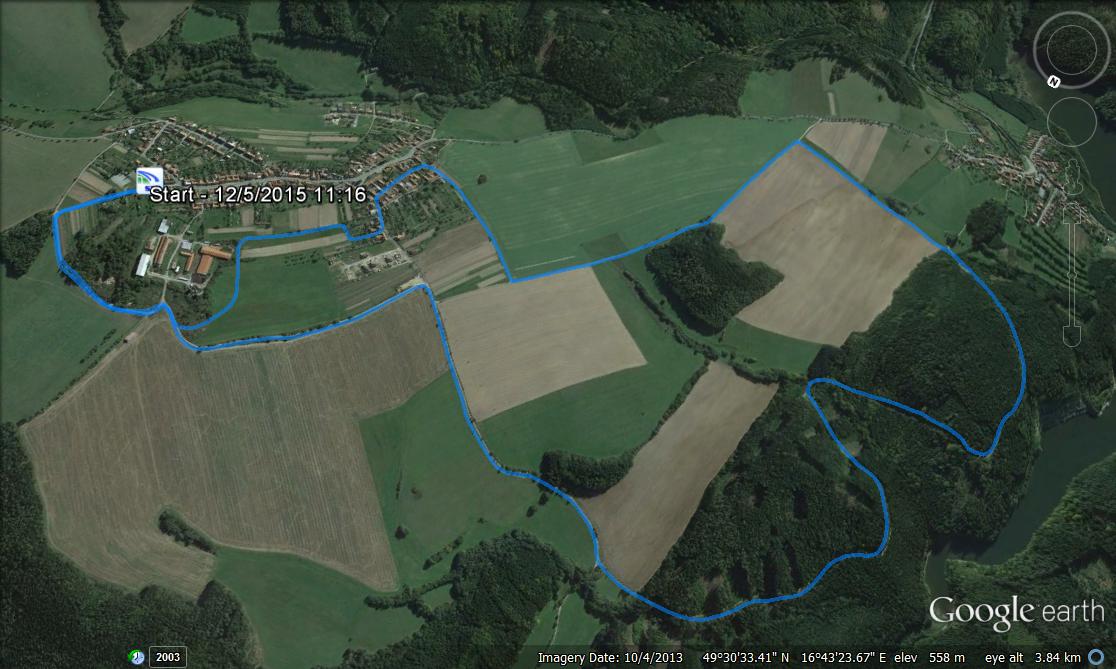 Here's the Strava link: https://www.strava.com/activities/444696734
Originally I wanted to do this as a quiet run, but when you run in a group of 250 runners, it is hard to not be competitive. I enjoyed the scenery when we were running along the lake (bottom righthand side on the image above) and I enjoyed passing many people on the uphill part. Just focused on the next guy in front of me, ran towards him, and on to the next one. Repeat. Uphill running is a lot like rowing.
Afterwards, Lenka and I had a big bowl of chicken noodle soup at the Vietnamese market in Brno. I needed to get some Asian ingredients.