Jun 19 2018
Monday
Monday was a hectic day as we had the CEO of my company doing a site visit. My 8 minutes of fame consisted in demonstrating one of our projects in our flight simulator. The CEO was friendly and relaxed, and asked very good questions, so that was good.
At around 5pm, with the CEO back in his business jet and the site happy, I left the office to go to the rowing club.
I rigged my single (the double was already taken care of by lovely Romana) and joined our Masters E pair for a light steady state row.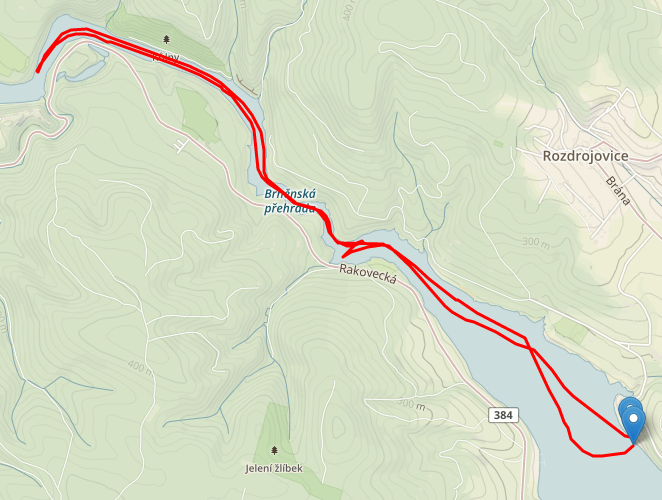 I rowed up to Rokle, turned around, rowed 100m back and waited for the pair. They passed me and told me they were rowing up to the castle because of the chop.
Chop? What chop?
Allright, I turned again and followed. It wasn't hard to catch up with them. We turned at Veveri castle and I took the lead in the tailwind. Managed to row about 500m of clear water between me and them, then returned to the rowing club. A nice, light session.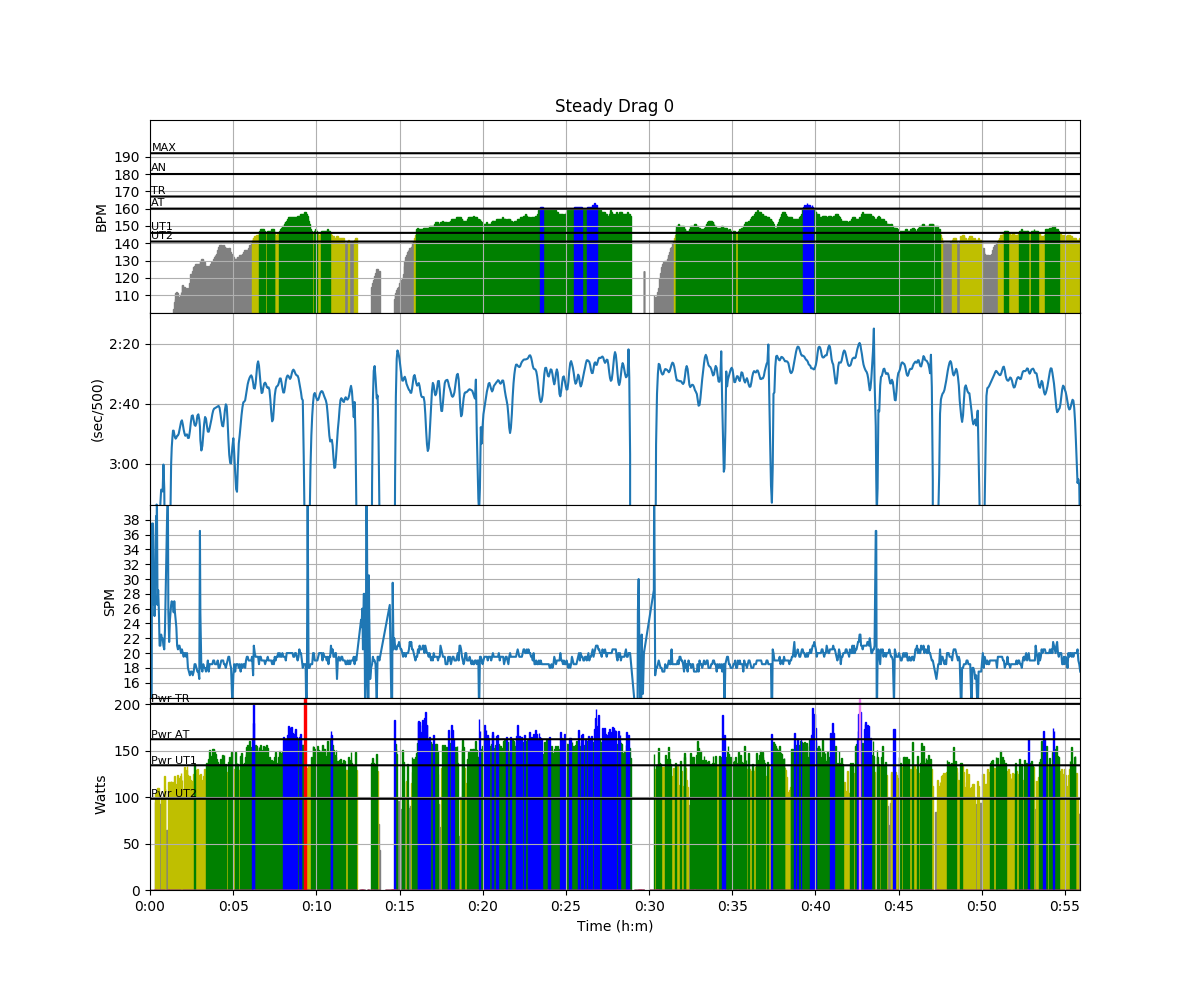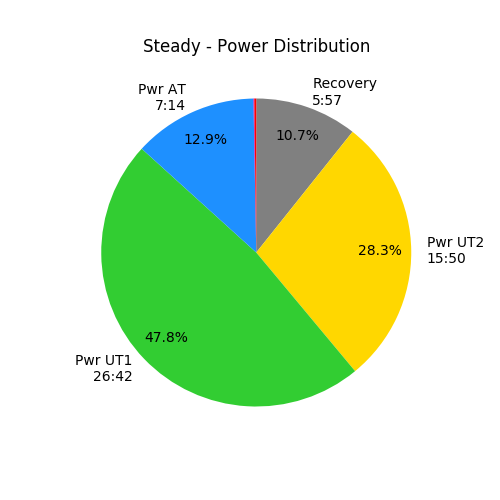 Tuesday
Rowing in the morning before leaving to the airport. I did feel the accumulated fatigue of the race weekend, but decided to push ahead and do the 3/2/1 minute intervals at 26/30/34 spm, the ones that I crashed on recently.
Today there was real chop, so I rowed up towards the castle again.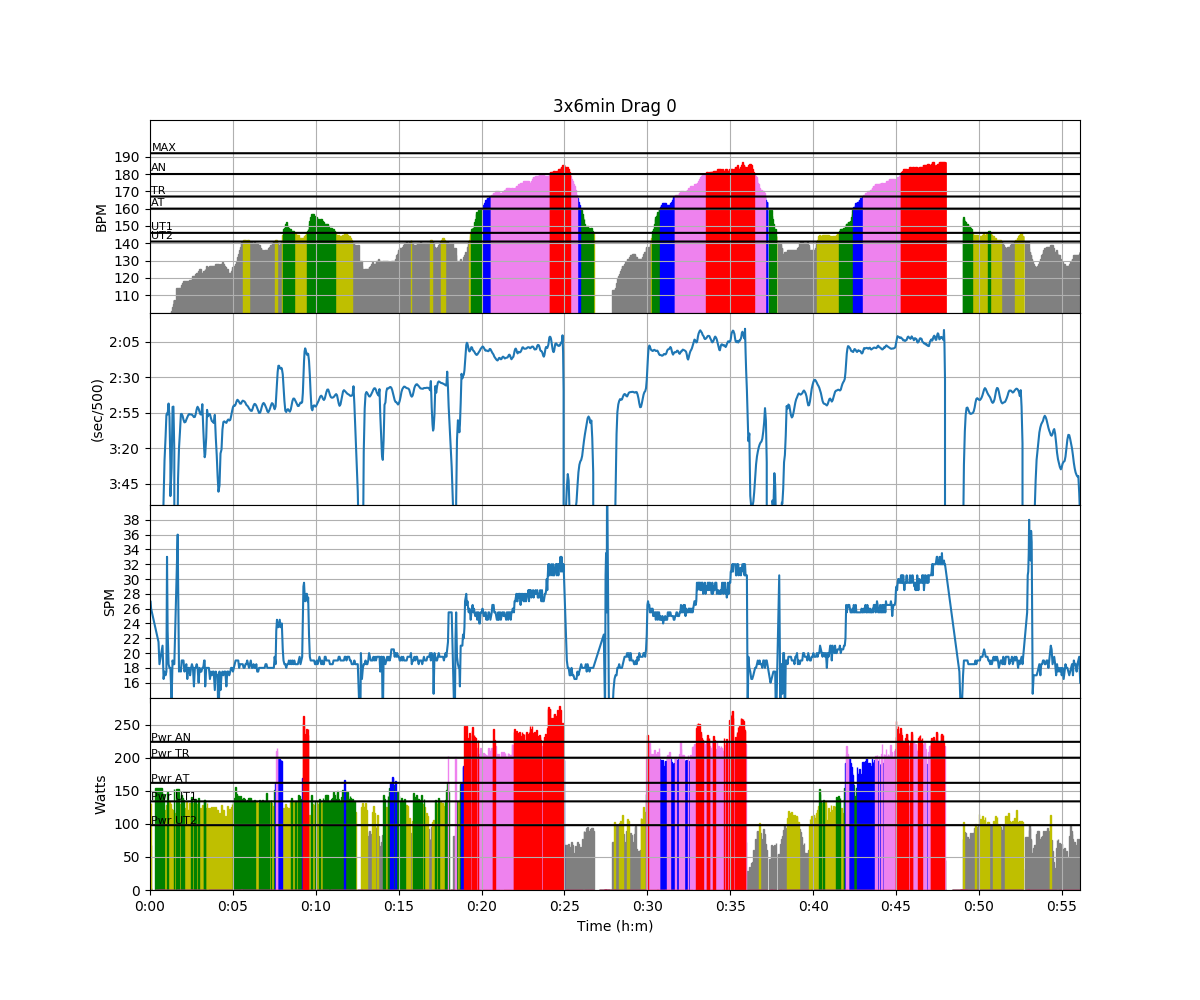 Right when I wanted to start the first interval, I had a little boat incident. Apparently, I hadn't entirely tightened my bowside forestay on Monday, and the screw fell out at the first pull at 26spm. I stopped to check and think, and then continued to push on. The forestay was not attached to the boat any more, but it seemed to stay in place, and I knew that in theory the oarlock angle should stay constant without the support of the forestay. After all, I am not that strong. Definitely not a rigger bender.
That's the theory, but it took a few awkward strokes holding the grip on my bowside arm a bit too tightly before I believed it would work in practice.
I was a bit conservative in the 30spm part of the first interval, but it all worked out well. I turned at the castle, after the first interval, and proceeded to do the second one. Also that one was completed without more drama. That doesn't mean that it wasn't a hard interval.
It starts gently at 26, but already those three minutes start to wear you out. Then you go up to 30spm and there are a couple of things you need to watch:
Keep the boat run
Keep the Work per Stroke in the right range, not too high, not too low
Make sure stroke rate doesn't drop below 29spm (I do accept 29.5)
And then, after about 60 strokes, when you are already tired, you have to rate up and basically do the equivalent of a 4 minute race pace piece.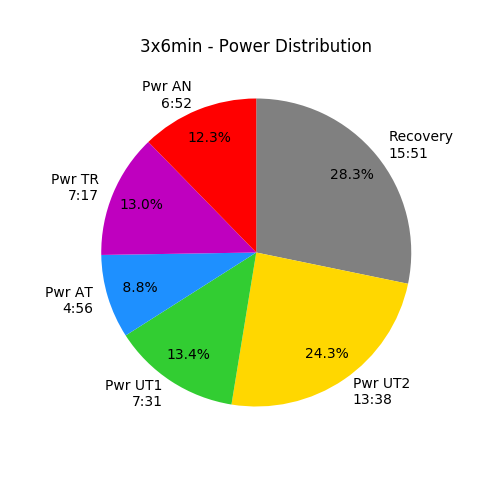 On Rowsandall.com, I used the new feature to auto-detect intervals and it worked pretty well:

Workout Summary - media/20180619-0710240o.csv
--|Total|-Total-|--Avg--|-Avg-|Avg-|-Avg-|-Max-|-Avg
--|Dist-|-Time--|-Pace--|-Pwr-|SPM-|-HR--|-HR--|-DPS
--|10433|56:06.0|02:41.3|141.0|21.8|149.3|187.0|08.5
W-|04294|18:15.0|02:07.6|216.5|27.6|172.3|187.0|08.5
R-|06143|37:51.0|03:04.9|104.5|19.0|138.1|187.0|07.9
Workout Details
#-|SDist|-Split-|-SPace-|-Pwr-|SPM-|AvgHR|MaxHR|DPS-
01|00074|00:20.2|02:15.6|216.1|27.0|146.4|151.0|08.2
02|01363|05:57.4|02:11.1|228.0|27.1|169.8|185.0|08.4
03|01433|05:59.7|02:05.5|214.8|27.5|172.3|187.0|08.7
04|01423|05:58.2|02:05.9|206.9|28.1|176.3|187.0|08.5

When I completed my training, there was some activity at the club, because we are hosting the rowing event of the Czech Academic Games. There were a couple of good scullers from Prague, former Juniors world championship finalists and winners, so I informed them about our Virtual 2k race, that they could complete while competing. I hope it caught their interests. Nothing stimulates a Brno based competition better than a couple of fast times recorded by some folks from Prague.
Follow me in social media