Jun 7 2018
Yep, a final practice in the eight before we defend last year's win at this event:
Here is what happened:
Two of our crew couldn't attend because of work, so we rowed with 2 reserves
The traffic situation was hopeless and one of our crew hadn't paid attention to that, or isn't using the right route planning app, and arrived more than 30 minutes late
Our stroke had his birthday and was expected home at 7:30 pm for his party, so we didn't wait for the guy who was stuck in traffic, chartered an additional reserve on the spot and set off for a very short practice
Because of all that, everybody was lightly irritated, and I guess also a bit nervous for Saturday's race
It was pretty windy and very choppy
We were in the Wintech with an unexperienced cox and no cox box, so we were going in all directions, the boat was unstable, and in bow we couldn't hear anything and had no clue what was going on
I didn't have my SpeedCoach GPS with me and there wasn't a good way to attach the phone running BoatCoach to the Wintech, which mainly affected the stroke rate data.
One of our reserves caught a major crab causing his oar to slam into his front stay and bending it. (We managed to bend it back after the session.)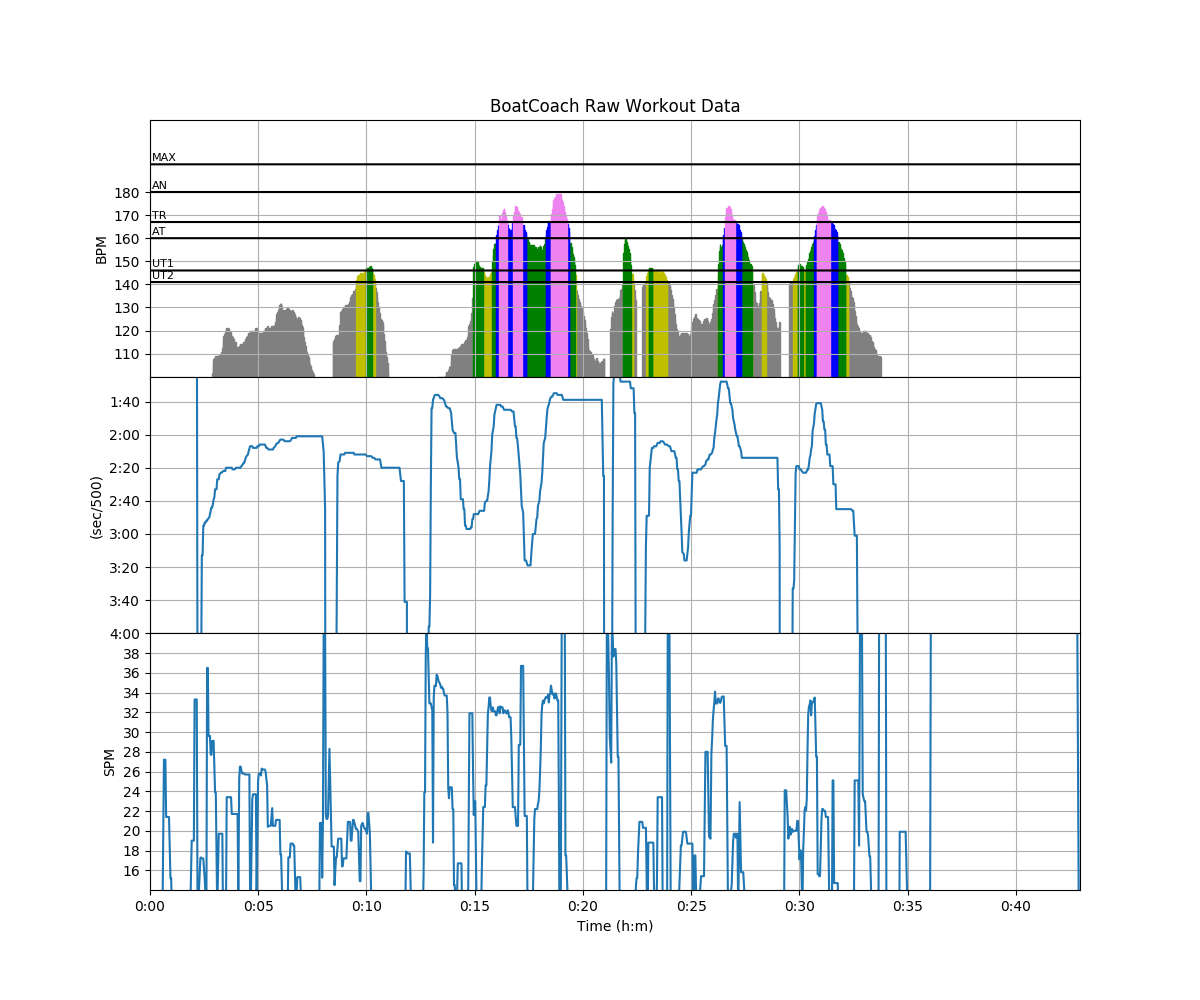 Looking at the chart, I think we did 3×30 strokes/30 strokes in the 2k course, and then a few practice starts.
Let's pretend this session never happened. We are the eight that doesn't practice.
Saturday, 7pm. Race Time.