Jul 30 2018
This was a 10 day interval between the Czech Open Masters and the Euromasters Regatta in Munich.
On Monday, July 16th, we washed boats, rigged them and put them in the racks. No training.
On Tuesday, I did a 50 minute weights session.
On Wednesday morning, I went out to the castle on a Steady State row with Eduard.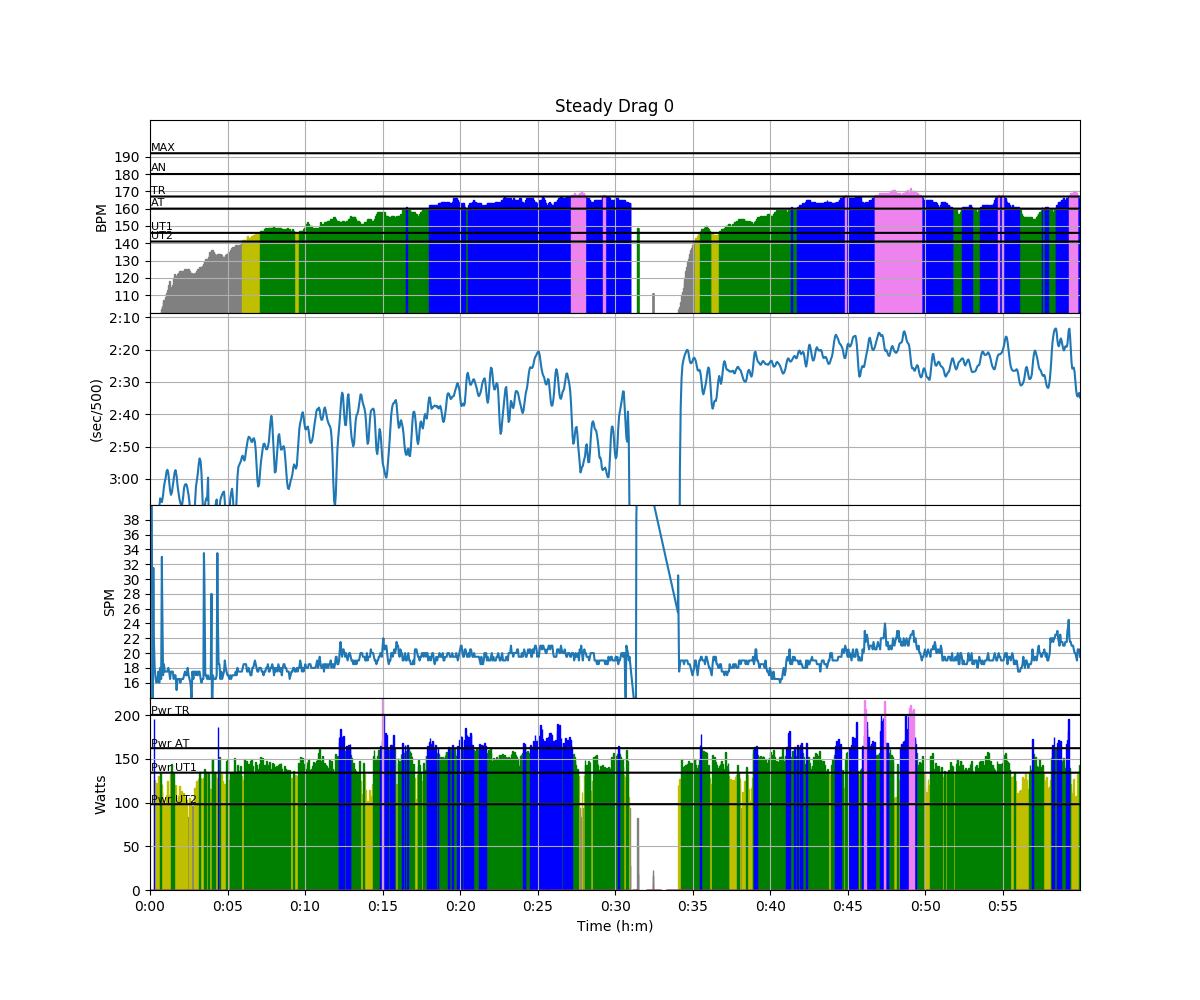 Nice rowing.
On Friday, July 20, Romana and I did a 2x(6×45″/45″)/5min row in the double.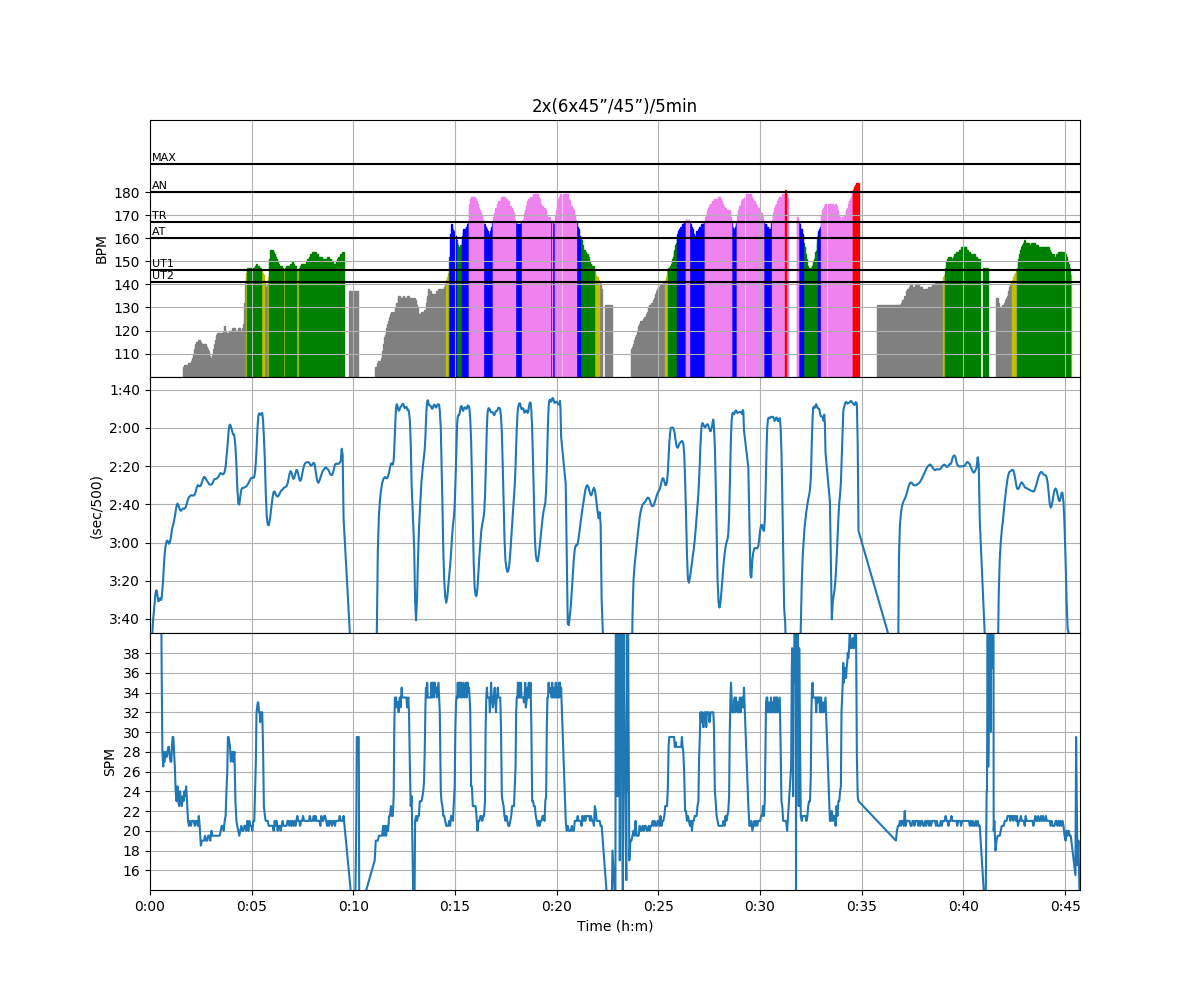 If I remember well, this was a nice row. I failed to make any notes for this workout.
On Saturday, we rowed "mini sprints" alongside another Masters Mix 2x. These were 7-10 strokes full pressure and high rate, alternated with two minutes rest. High rate is coming together really well now.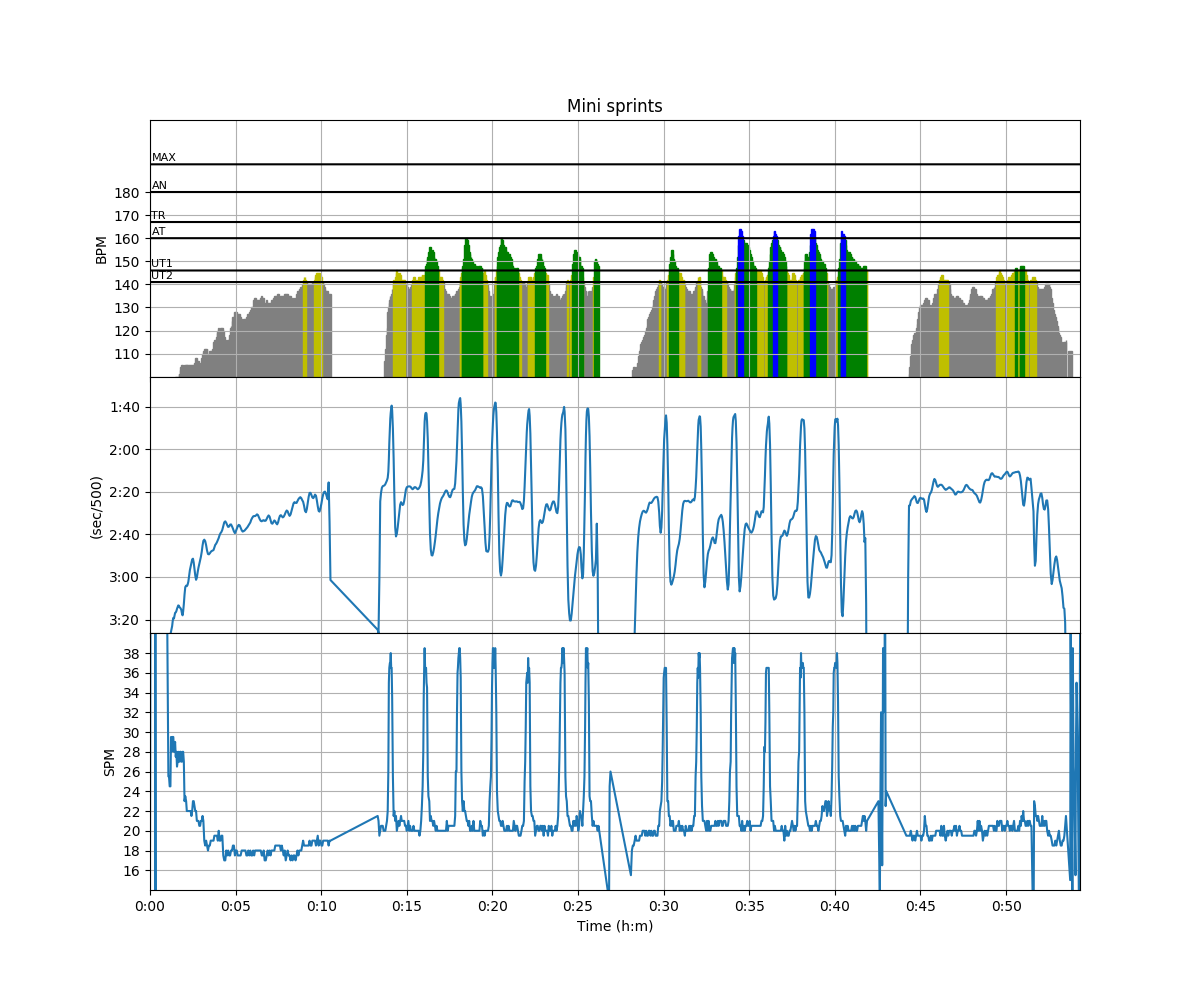 On Monday, July 23, we did another session in the double. We should not have done it. It was windy and there was a nasty chop. We just did a few practice starts and short race pace intervals, but the boat was "dead".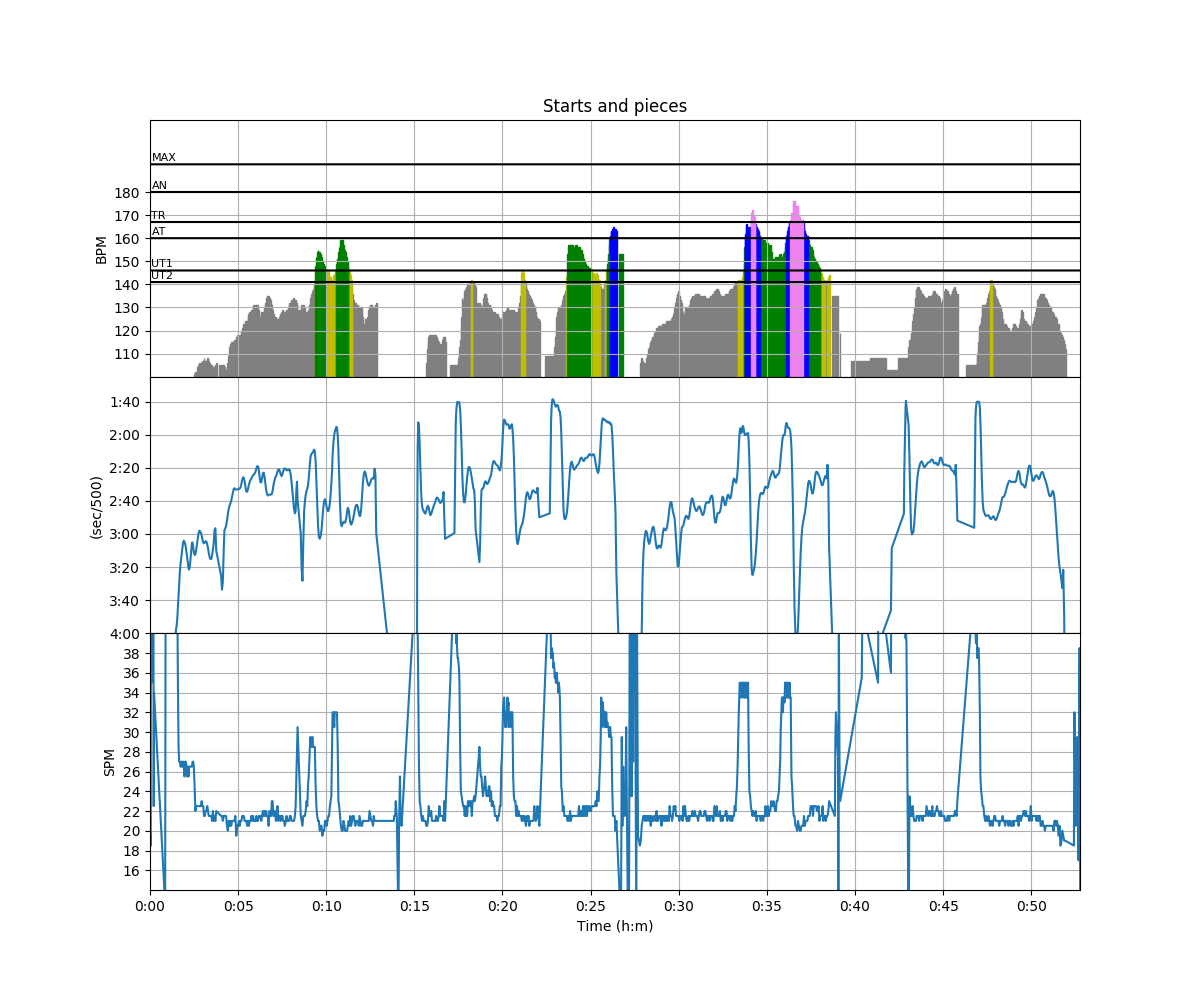 After that, we loaded the small trailer which would go to Hodonin on Tuesday, where our boats were put on the big trailer together with the boats of Hodonin and Uherske Hradiste. It's more economical to tow one big trailer with boats for three clubs than to arrive in Munich with three half empty trailers.
On Wednesday, we drove to Munich in five and a half hours, checked in to the hotel, and waited for the Hodonin trailer to arrive. It came at 4:15pm, and by then the boat area was already chock full of boats. We found a quiet place in the shade behind the accreditation building: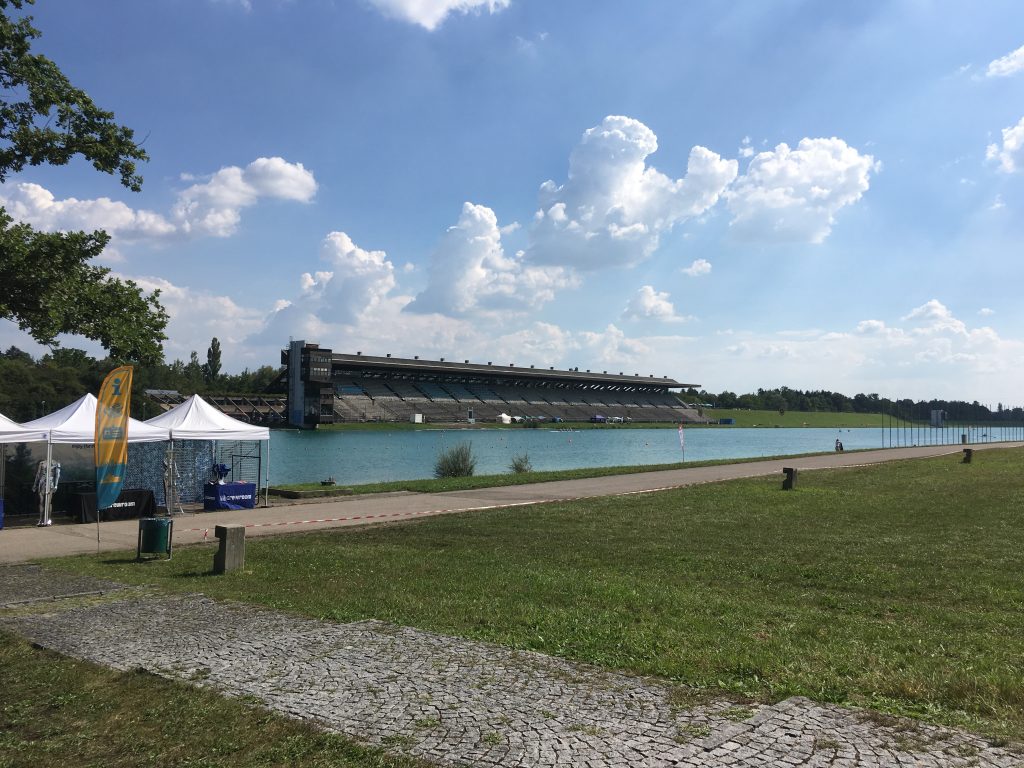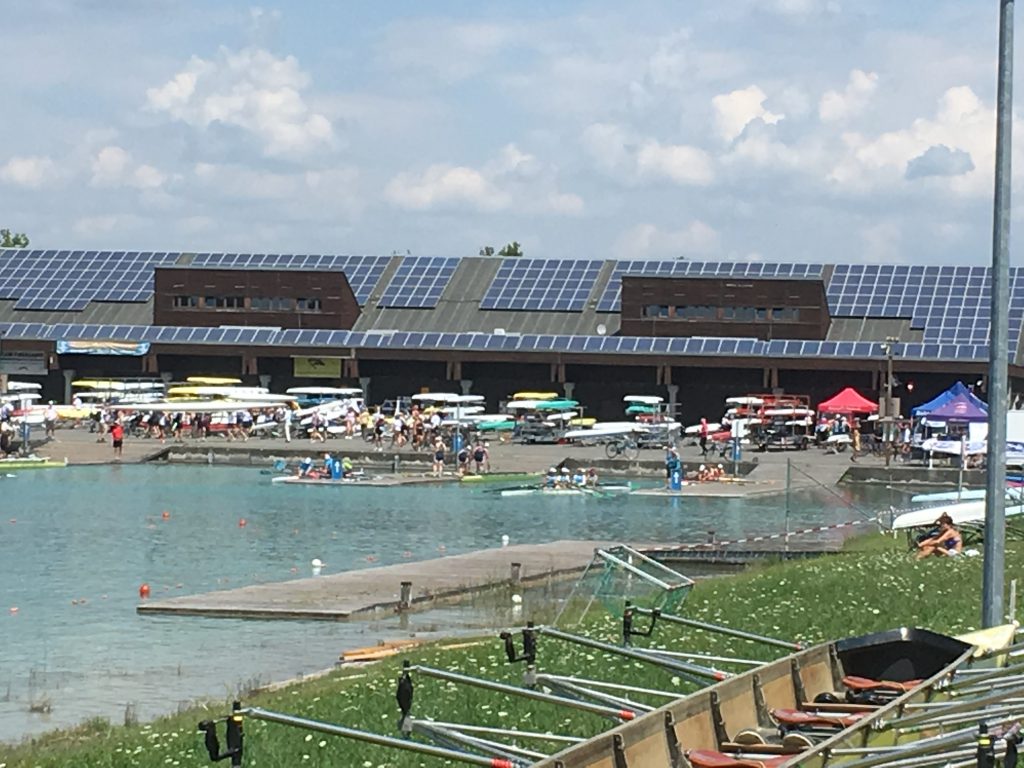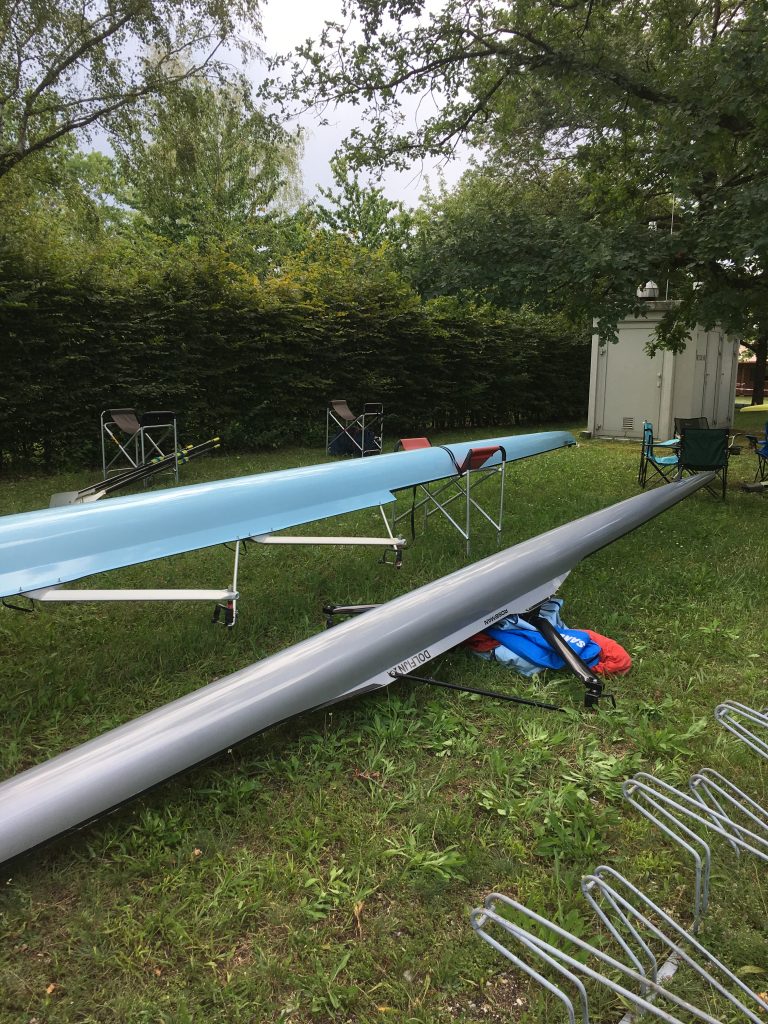 On Thursday morning, Kazi and I did a quick row in the double, to make sure all was set for our first race on the regatta, the Masters Men 2x in the C category.