Dec 1 2017
Wednesday
Full day of conference attendance, plus a nagging work related issue back home which made me work early in the morning, have several phone conversations during the day, and return early to my hotel to do some more work.
At the same time, my friend David (who had quoted Tesla in his opening key note speech) and I had a plan to visit the Nikola Tesla museum. I managed to sign us up for the 6pm guided tours in English.
The museum was great and the tour was brilliant. Tesla was really a genius, and I stood in awe looking at his remotely controlled boat from 1898, with two electro motors and a computer! I dare to call a logical "AND" gate a computer. These things are easy for us, who have learned physics and electromagnetism in school, but for those days, this was truly genius.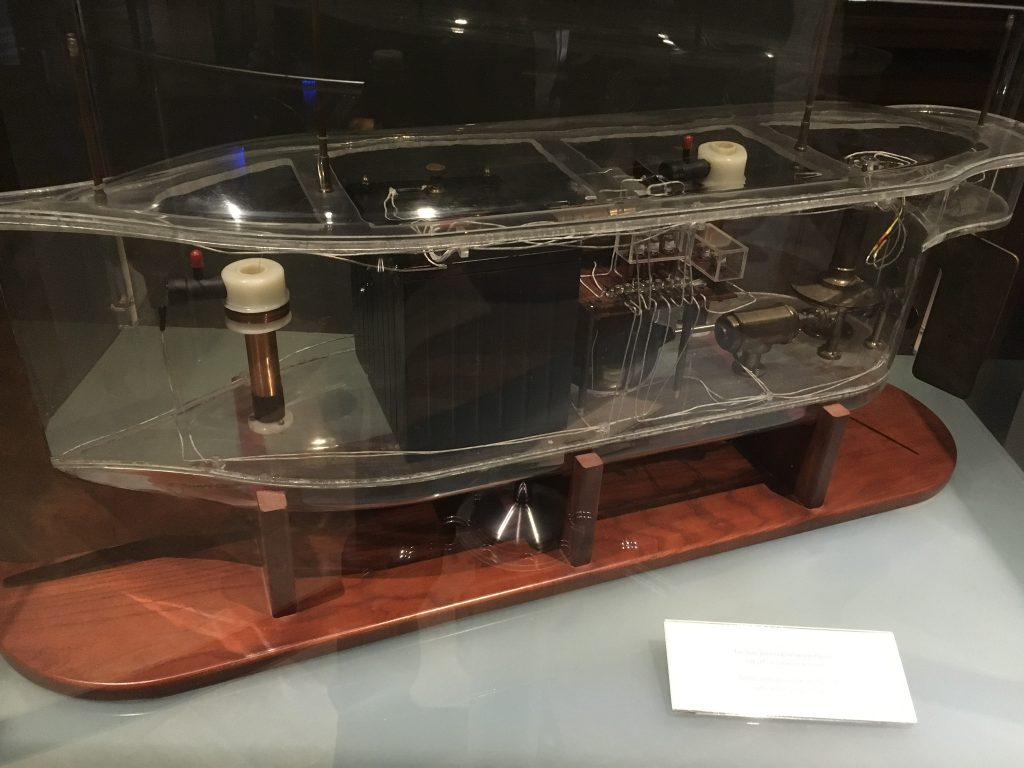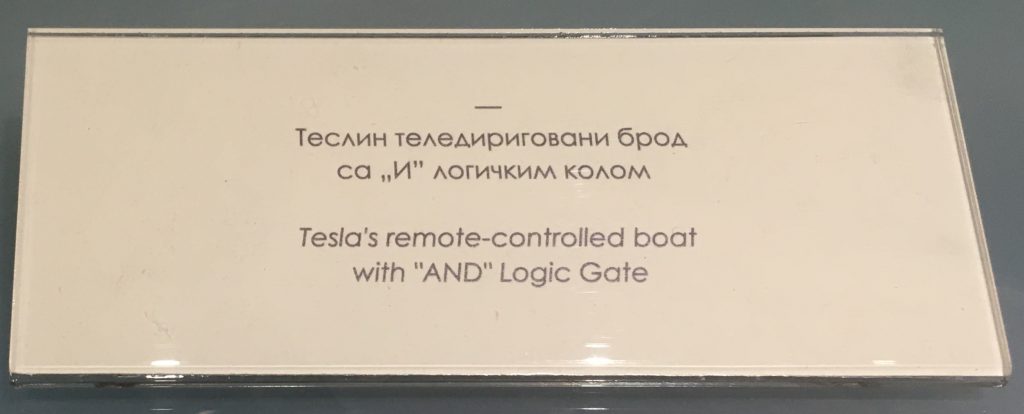 In the evening, I had the conference dinner at the Belgrade fortress. Spent the evening at a table with some Air Traffic Controllers from Italy and had a great time.
Rolled into bed after midnight.
Thursday
Woke up too late for a full run. It was raining and the temperature was much higher than on Tuesday and Wednesday morning. I wanted to run to the Save river, then follow the bank, but I
had difficulty crossing the concrete jungle of Belgrade, and
ran into a huge building site, I think of what is called the Belgrade Waterfront, and
ran out of time
Then I went to the conference again.
For the entire week, I had enjoyed taking the public transport in Belgrade. I liked traveling between normal people instead of sipping through the streets in a taxi, and with the Balkan driving style, the tram was often faster than taking a taxi, and dirt cheap.
This time, I had an interesting ride. The tram stopped in the middle of Slavija square. We all left the tram and crossed a four lane road with cars (me towing a trolley). Waiting for the bus, I noticed that all trams had come to a standstill. Apparently there was no electric power.
After about ten minutes, I was able to take an overcrowded bus 33 to the university.
A few stops later, a ticket inspector entered the bus. My chip card was OK, but there was a problem with one lady. The controller took her out of the bus at the next stop, and that was when I noticed it was Paula, one of my fellow conference participants. Too late for me to do anything. The bus left and she remained there at the bus stop, with an angry inspector, in the rain.
Around lunch time I headed to the airport. I thought I was lucky to have an emergency exit in the Adria Airways CRJ900, but I ended up sitting next to a very overweight, very tall, elderly man. Luckily, I managed to fall asleep, crushed between the man and the window, and the flight passed by fast.
In the train between Vienna and Brno, I made notes for a blog post about Physics and rowing metrics.
Friday
Trying to do a week's worth of work in one day, including one on one meetings with all my subordinates and reviewing their goal plans for 2018. Also, it was my son's 13th birthday.
So. No. Training.