Jun 30 2017
Yesterday evening I read the book "How bad do you want it?", which caused me to think about mental toughness and my rowing. I have always been more of a training animal than a racing animal, meaning that I regularly beat guys in training, who were able to beat me in races. The theory laid out in the book is that the conscious mind decides at what percentage of your true potential you work. In contrast to the "central governor" theory (which is about the unconscious), the theory promises that you can influence this. From my observations, there is a lot of truth in that. I improve by getting more fit, so my "comfort zone" shifts to higher power, but I don't get as far out of my comfort zone as some other rowers.
[amazon_link asins='1937715418′ template='ProductAd' store='rowingdata-20′ marketplace='US' link_id='388acfe3-5dbe-11e7-aa12-3fac2eb650d7′]
In 1k sprint racing, "comfort zone" being a relative thing. If you would climb the stairs at home and suddenly feel the pain you feel 600m in to a full out 1k, you would drop to the floor, start crying and think you are dying. (I am only exaggerating a bit, here.) In a 1k race, you don't, because you anticipate the pain, which helps you coping with it. I think yesterday's failure was a combination of being tired and expecting everything to go easy.
The book focuses on "flow", a state where you are just doing what you do, instead of constantly judging what you are doing. Logically, but unfortunately, there isn't a simple 5 step plan that will guarantee to improve your mental toughness if you follow it.
Now, let's apply it to my training. I have two weeks to go to the Masters Nationals. I haven't fully finished reading the book, so my recommendations may be premature, but what I took away from it for now is the following:
Mental toughness is a large factor in endurance performance
Mental toughness can be trained, mainly by doing a lot of the taxing endurance performances
The best way to cope with the perception of hard exercise is to find a state of flow, where the attention is focused outward, as opposed to judging and inward
Today, I was able to leave work early and get to the lake for an afternoon session in the single. So how to apply the lessons from the book?
I was scheduled for a steady state session, but I was also unhappy with yesterday's 1k effort. At the same time, I want to avoid falling in a trap of focusing too much on 1k trials. Here is what I came up with:
Replace steady state with fartlek. Do race pace pieces as I feel
Enjoy the strong, gusty crosswinds. Build mental toughness by ignoring the weather and trying to put out a good effort despite it
Focus on "feeling" the boat, try to work in such a way that the boat moves forward in the most efficient way. Focus on the rhythm.
I also decided that in these final two weeks before the Masters Nationals, I would not focus on Wash and Effective Length any more during the row. I reprogrammed the SpeedCoach to show Stroke Rate, Power, Time, and Average Power.
No more wash! No more effective length! Over with technique metrics. Just feel the boat!
Being the quantitative guy, I was still obsessed with trying to improve my CP curve, though. I had to find a way to combine that with all of the above.
After a bit of thinking, I had it. I would just row on time (as opposed to distance), trying to hold an average power. So, I would for example row at 300W, and try to hold the average above 300W as long as possible. Note the time when I stop. Then, next time, try to add at least 10 seconds. And all of that in the worst possible conditions. Cross winds. Chop. Wind gusts. Trying to get the best out of the boat in all these conditions.
So here is how it went: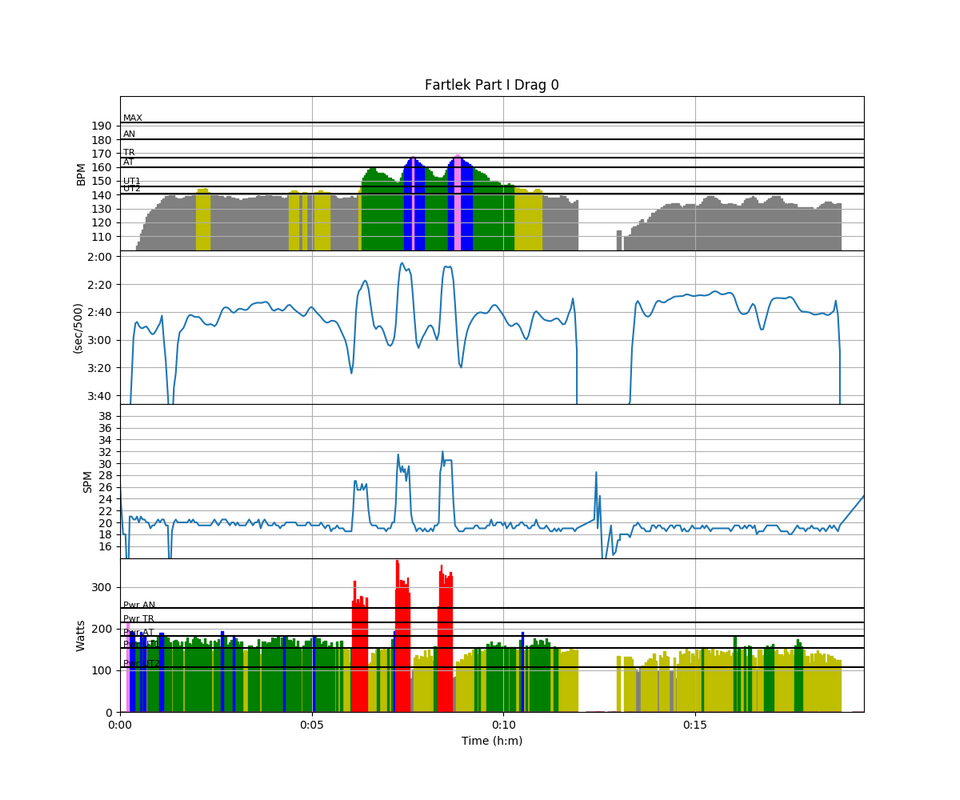 The first 18 minutes I rowed a warming up with three pace/spm bursts. Then I turned around and rowed back to the start of the 2k.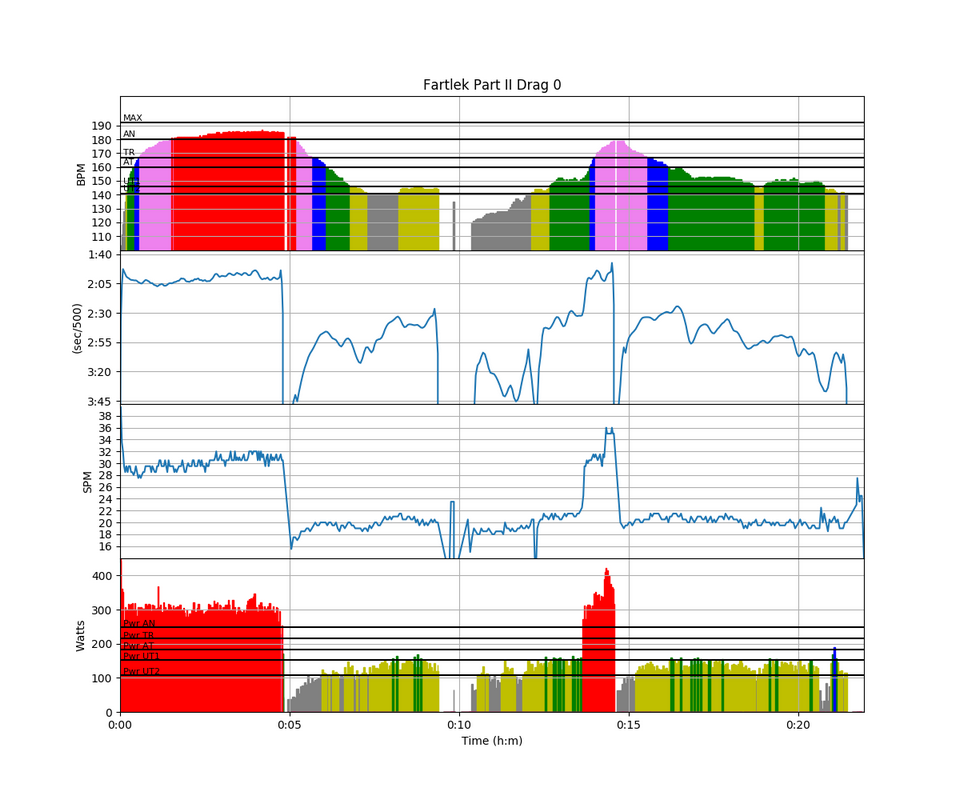 From the 2k start, in a nasty crosswind, I did a 300W effort from a standing start. After 4 minutes of rowing at 300W, seeing 307W on the SpeedCoach Average Power window, I bailed out. I rowed to the 2k finish, turned around, and rowed back to the start. Half way, I did a 30 stroke burst with 10 strokes at 300W, 10 strokes increase power by increasing length (at same stroke rate), then 10 strokes increase power by increasing stroke rate. I was imagining passing an opponent. First, I would creep on him by increasing only power (by increasing length), then I would increase the stroke rate and quickly pass him.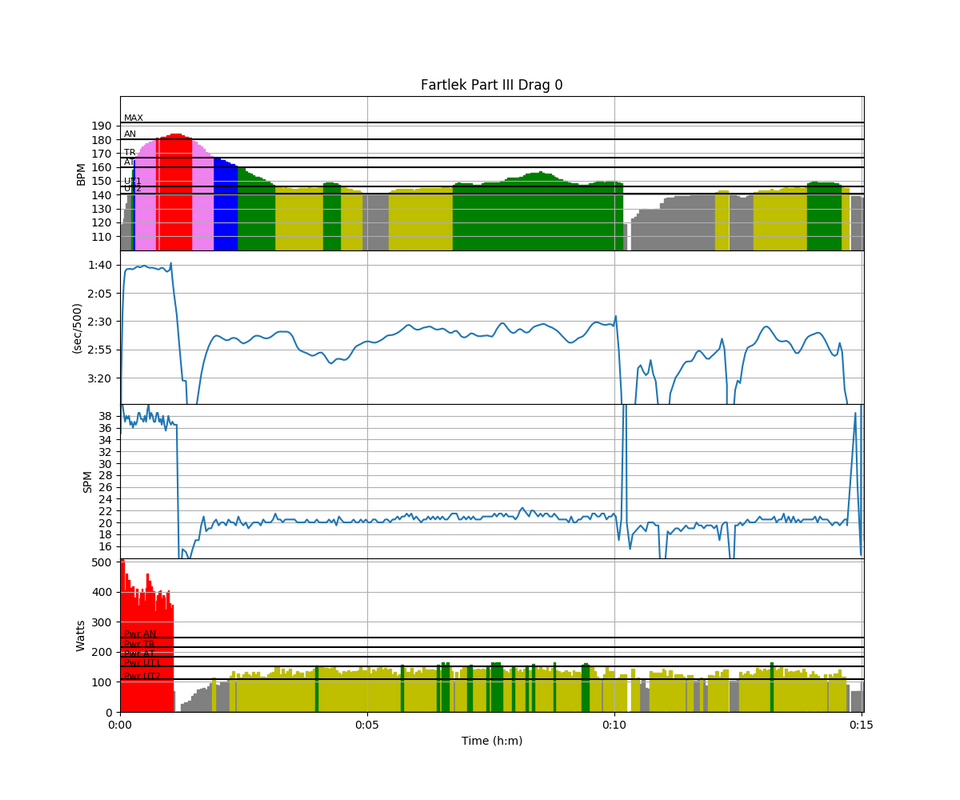 From the 2k start, I did a piece at 400W from a standing start, again in heavy crosswind and a lot of chop. After 1 minute, seeing an average power close to 400W, I decided to stop. I rowed to the finish of the 2k again, then turned and rowed another 1k.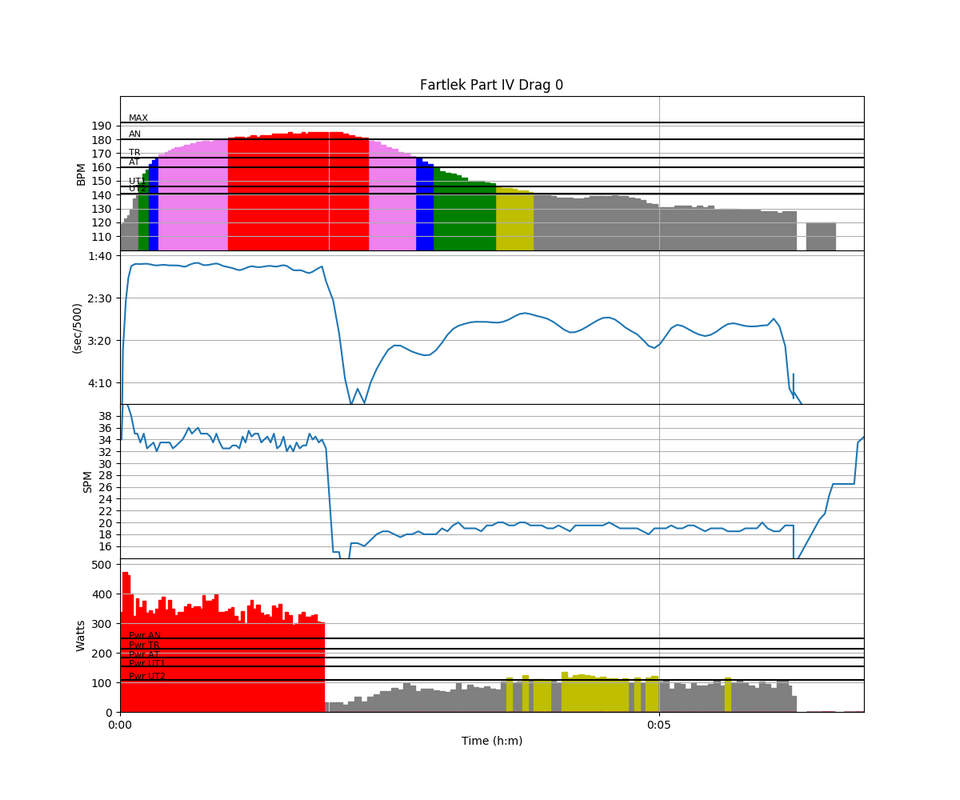 There, I reset the SpeedCoach and did a standing start and then tried to hold 350W. I managed 2 minutes in the head/crosswind.
Then, it was time for a cooling down, but I was excited, and started from a standing start for a 325W effort. After 2 minutes, I had enough of it.
I am not sure how this training affects my physical fitness, but I liked it. It was fun to do, and funny enough rowing against time had a liberating effect. That may change now that I have some benchmarks.
Here is my CP chart before: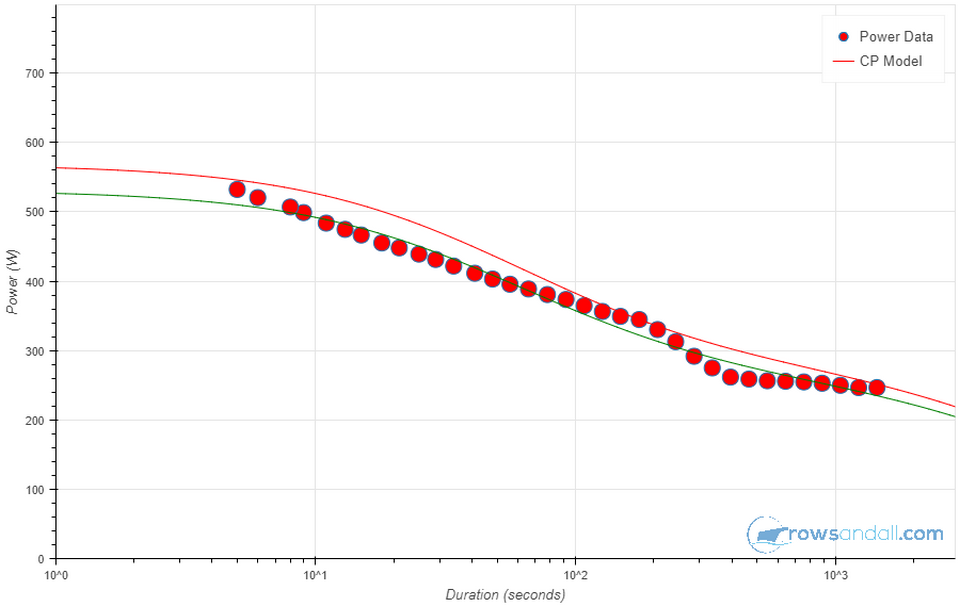 And here it is after the row: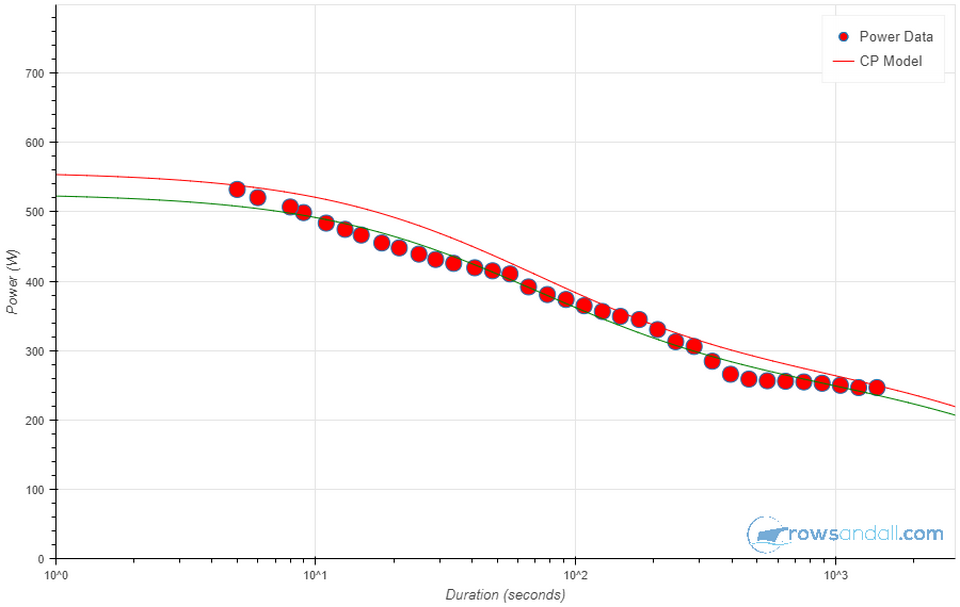 I didn't get any of the "Wow! A breakthrough workout!" message that I programmed into rowsandall.com, but I did manage to move the green curve. You get the "Wow" message when you row an effort above (or to the right) of the red curve. All I managed was to bring the red dots and the green curve closer to the red one.
Perhaps I should change the algorithm that determines if the workout is "WoW!"?
oh, here is the summary of today's fartlek row in terms of power vs time: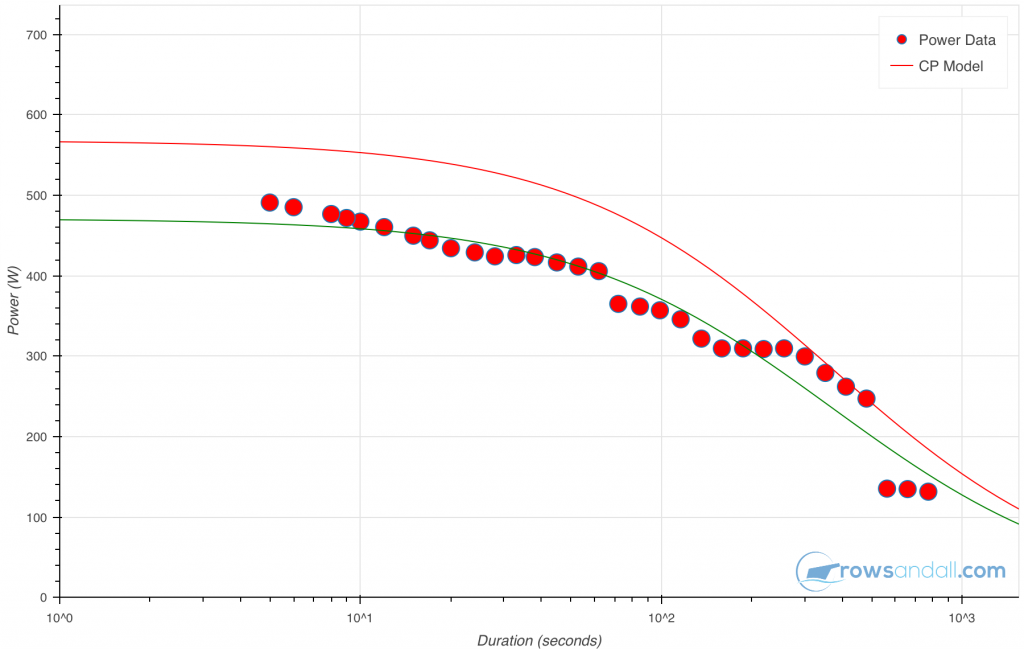 Anyway, it was a great workout, and I think it helps me being this guy: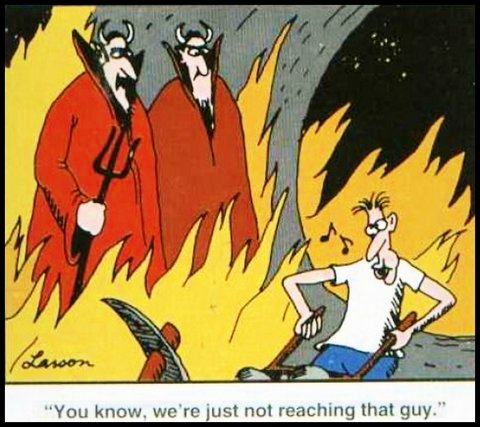 And I am looking forward to two weeks of sharpening and enjoying it, Sophia style:
Well … Sophia style but the Daddy's Army Masters Rowing version of it. I happened to listen to the Dean Martin version of this song on the radio and I loved the careless, silly happiness that it radiated. So I searched for it on YouTube and found the version with Sophia. It made me very happy.
Tomorrow: Cycling with the boys.
Sunday: To Ostrava for a session in the double with Vojta. It's gonna be fun!
The collective analysis plots from rowsandall.com for today's session are fun too:
Follow me in social media