May 30 2017
Roeicorvée.
Corvée is the Dutch word for drudgery and roei is row, so roeicorvée would be rowing drudgery.
I wanted to row late in the evening, when the temperatures start to drop from the high of 30C. However, by the time I wanted to drive to the rowing club, the sky was black and the weather forecast looked like this: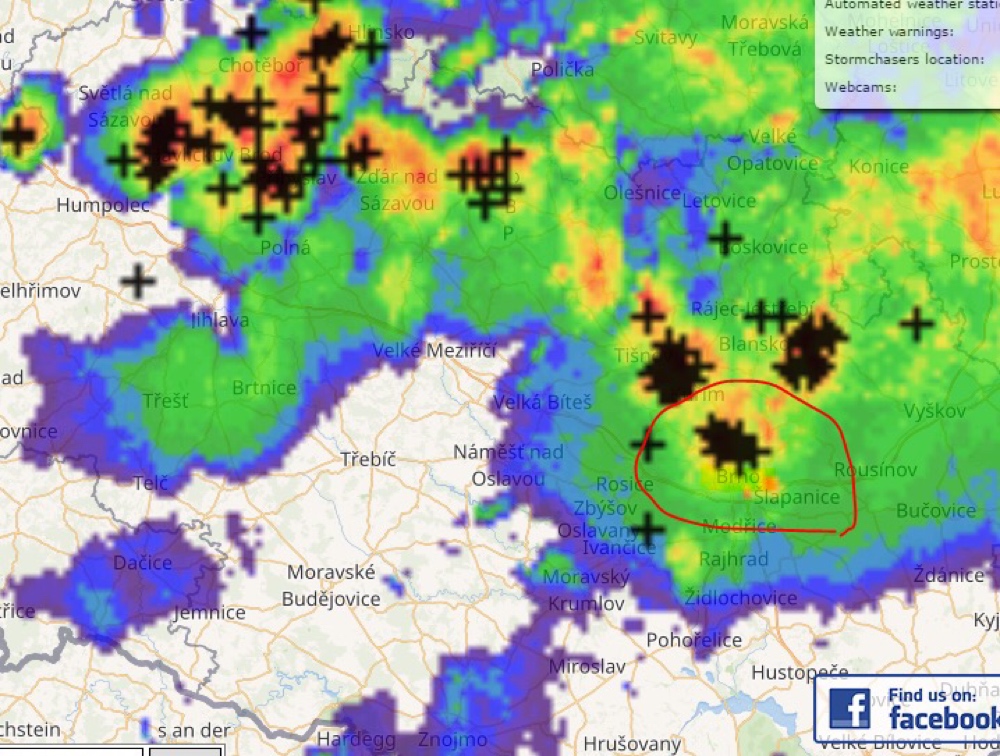 Not so good, in other words. So I opted to row the steady state session on the erg. Roeicorvée. It was a good decision. The hailstones were the size of golfballs.
Kinomap
One of my Strava followers had talked about Kinomap. This iOS app shows you footage of rowing while you are pulling on the erg. I thought it would make the erg less boring so I installed it on my iPad and rowed the first 2k with it. That is, I played the only video of a 2k effort that was available on the free version and rowed while it played, covering s little over 2400m while looking at some single sculler on a brautiful lake.
For data capture, I had Painsled running in the background, but connecting Kinomap through BlueTooth actually threw out Painsled, as I discovered after the row. Bugger.
But Kinomap syncs automatically to Strava, except that it didn't transfer heart rate data from the PM5. Here is the workout after import to rowsandall.com from Strava: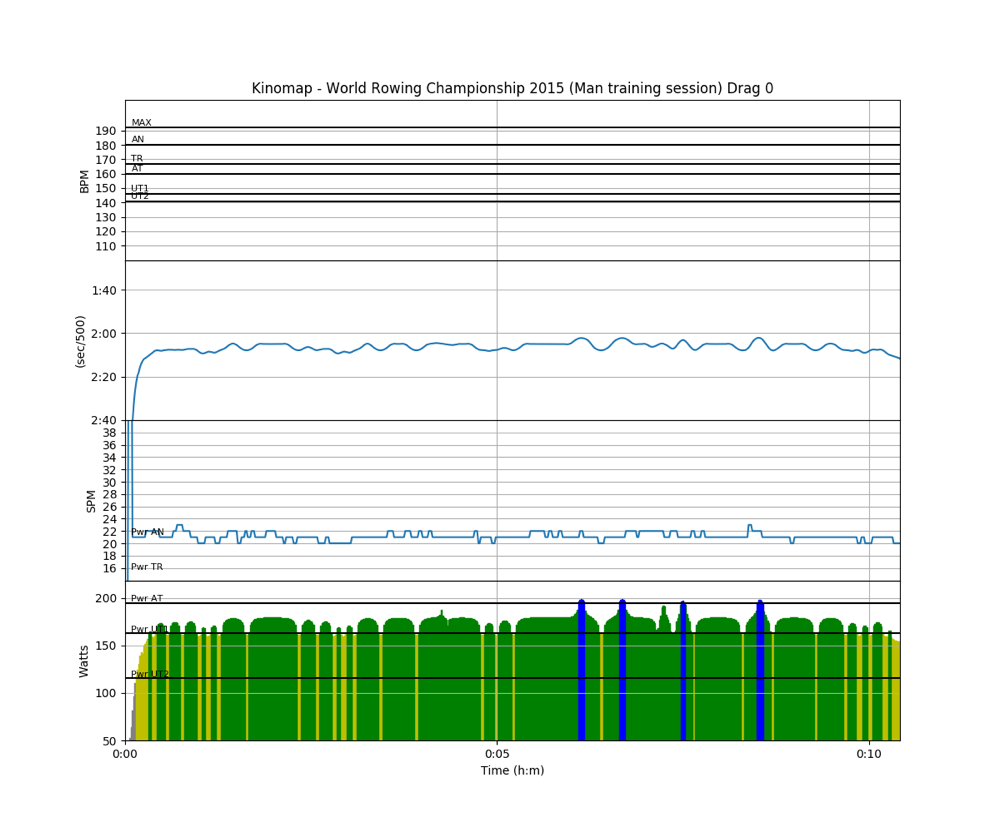 So I tried to look at pricing of Kinomap but couldn't find a way to subscribeor find any pricing info on Kinomap's website or in the app. I thought about connecting Kinomap through the USB cable (using the connector cable for the iPhone) but the connector csnle is very short and I had no way to support the iPad next to the PM.
So I rowed another 30 minutes of rowing drudgery, wiped off the sweat from the handle, my hands snd my face, dialled up a 5k and rowed on. Here are the PainSled plots. These ones are missing SPM values because Painsled has corrected a typo in the CSV column header (stokes instead of strokes) without informing the developer at rowsandall.com. I will fix that asap.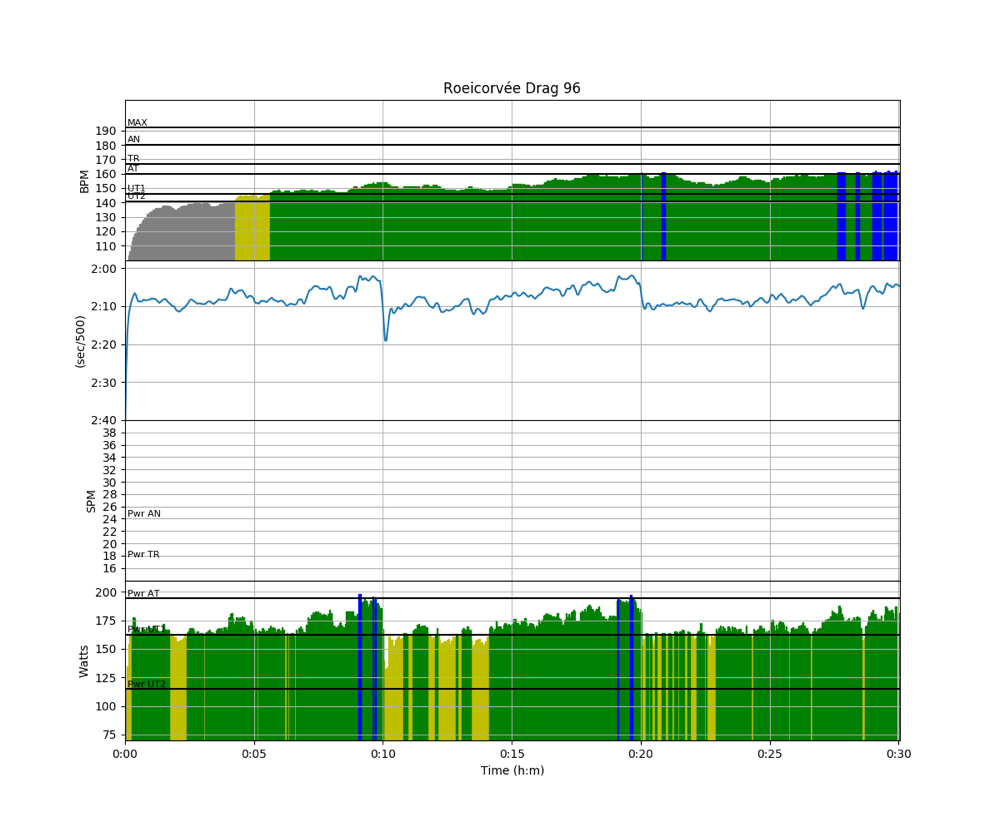 All really slow as you can see. Tomorrow: another row in the eight.
Edited with BlogPad Pro