May 29 2017
No training this past weekend. Instead, I attended the European Rowing Championships in Racice. Because of my website rowsandall.com I managed to obtain an accreditation so I could go backstage as well. Although "Rowing Software Developer" is not a category that FISA understands yet. It took a long time to decide what my accreditation would be, and in the end it became "Boat Builder":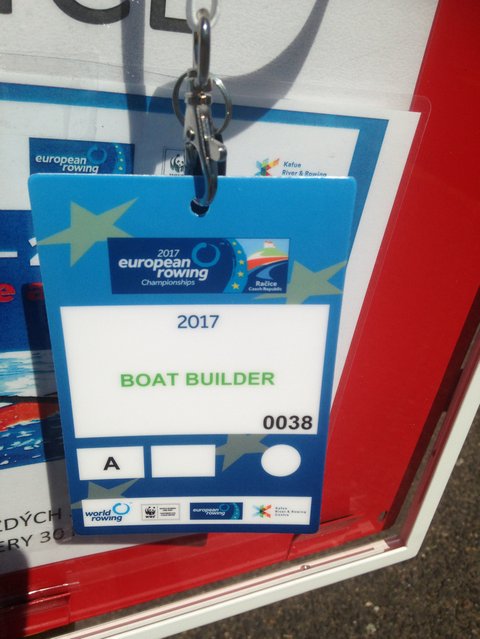 I found that quite funny. Another fun detail was the name of the bus company that took care of the shuttle traffic from the car park to the racing venue: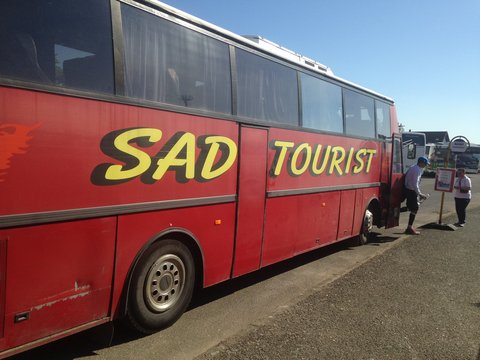 In Czech, "sad" means "orchyard", so for local people there is nothing strange about this name. On Saturday, I spent most of the time "backstage" and had a few good discussions about rowing data and how you can use data to make fast boats. At least that is how I came to explain my badge to people who knew me (thanks Greg for making the link). It did make me shy to hang out around the Empacher and Filippi tents, though. Here are a few pictures from Saturday: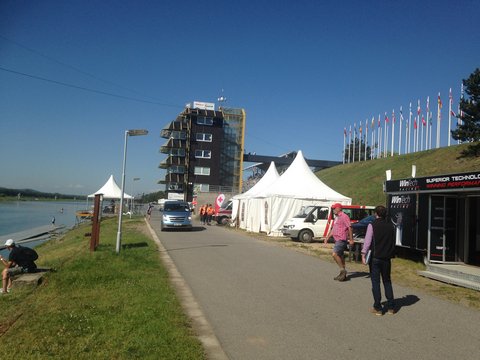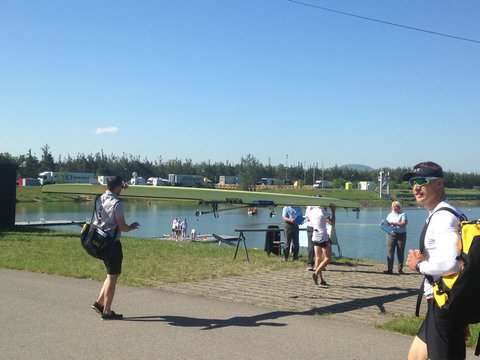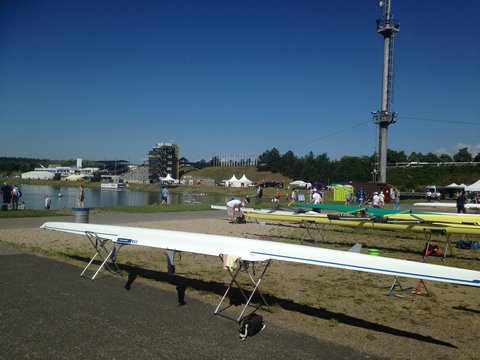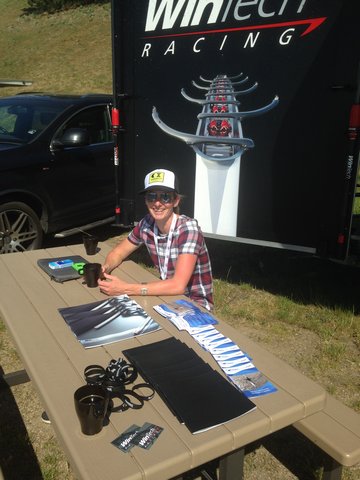 Notice the rowsandall.com brochures …
I spent minimum time on the grandstands but I did see the Dutch men's eight sprint to secure their place in the finals.
On Sunday I had much more time to enjoy the racing. I watched all the A finals, spending more than 6 hours in the baking sun on the grandstand. There are plenty of reports in the media about the results, so I will just highlight what I enjoyed: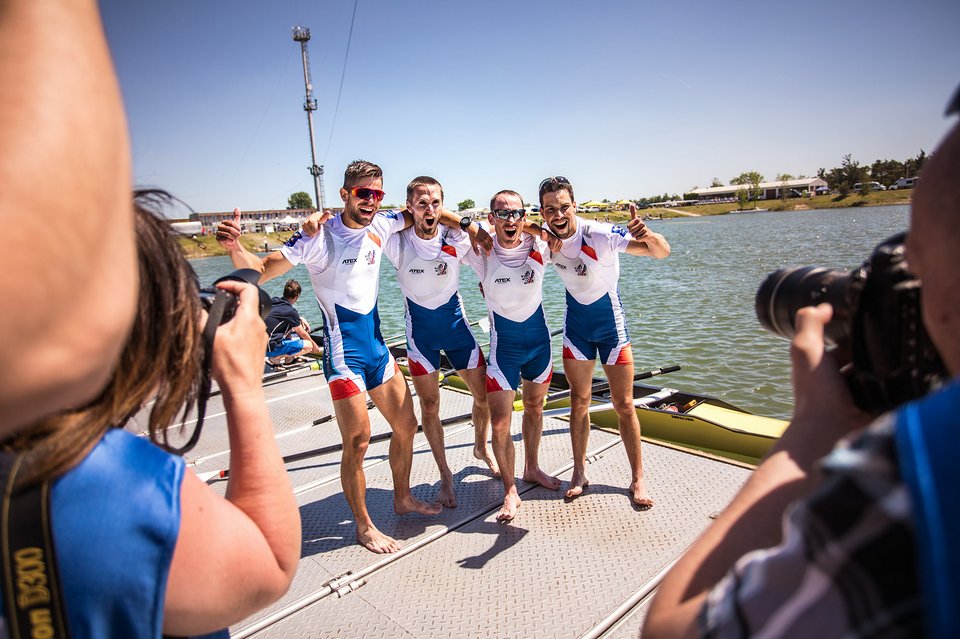 My club mate Milan (on the right) winning Bronze in the LM4-!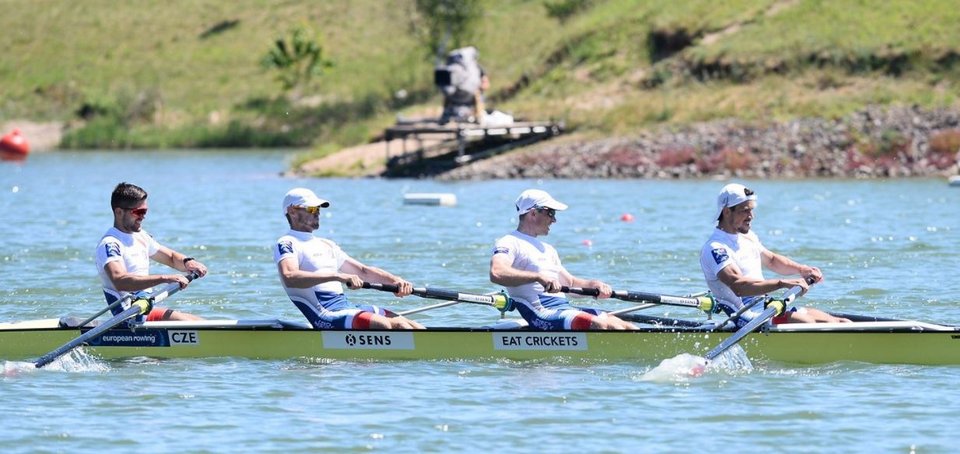 Eat Crickets! Milan again.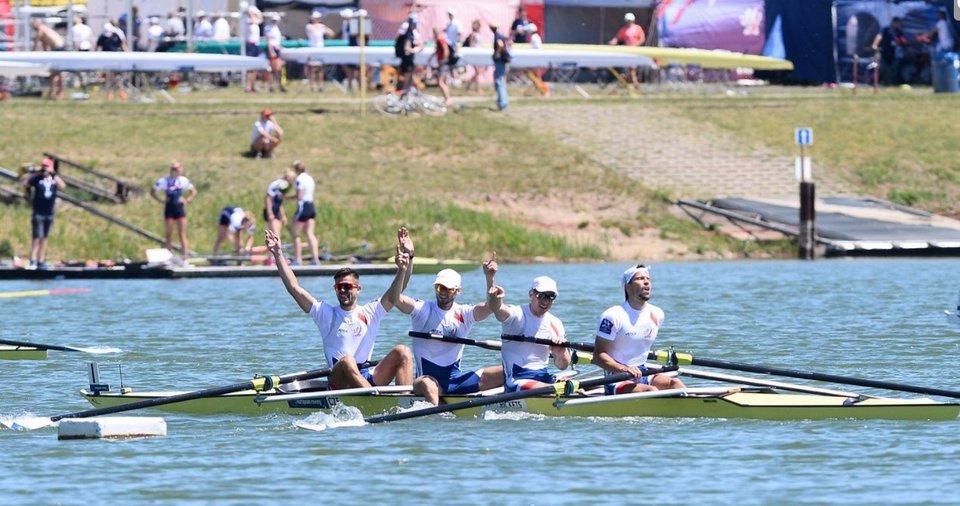 And Milan again (stroke seat).
Who doesn't love Irish rowing (mainly for their hilarious post race interviews – the drop of whiskey they gave us before the race, I threw up just now!):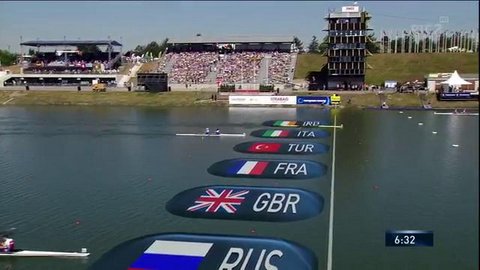 The Czech ladies winning the gold in the W2x. I was expecting the Dutch to win but being on the grandstand when the Czechs were winning was great: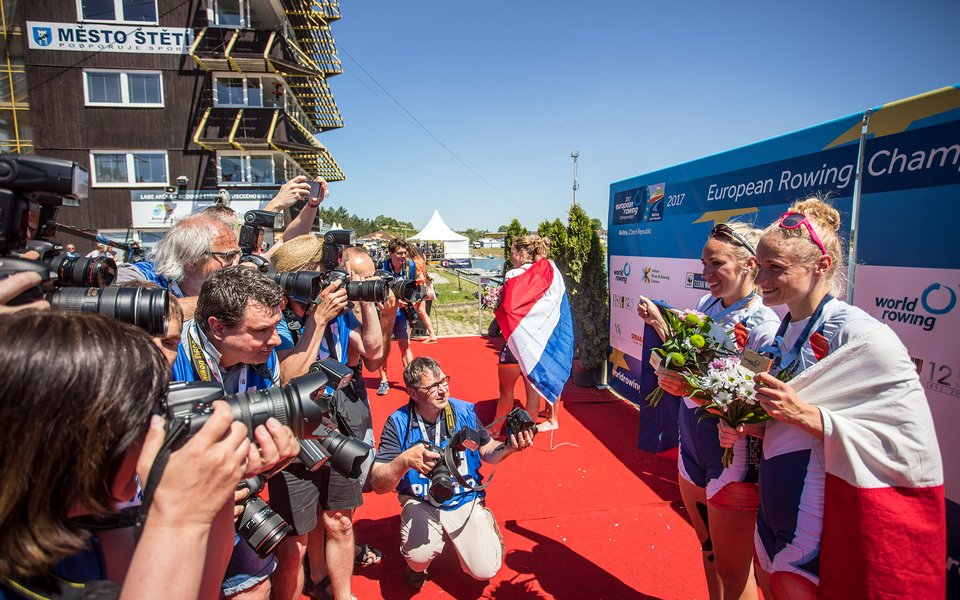 As you can hear from the video the noise from the sold-out grandstands was huge. Add to that 500.000 viewers of the live TV broadcast in the Czech Republic, and you can imagine it was a great weekend for Czech Rowing.
And we hadn't even seen Ondrej Synek beat Damir Martin in front of a home crowd!
And of course watching the eigths racing in front of Rip mountain.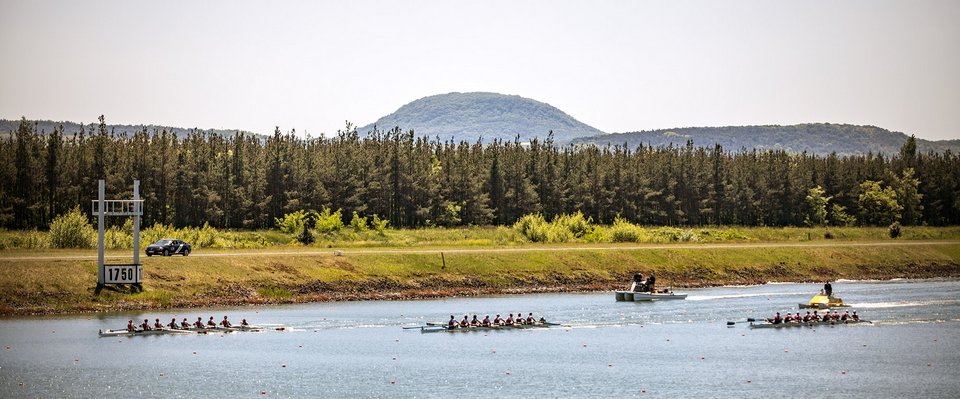 Today: Back to training. An evening session with the eight.
Follow me in social media