Jun 29 2017
Sunday
Instead of rowing, my son and I took the train to Vlkov, taking the bikes. We then cycled back to Brno, about 45km. It was a great ride. I am planning to do another such ride this weekend. My son is now big enough to ride 45km without big problems or complaining. Of course, I carefully selected a course that is mostly down hill, has nice pubs along the way, and is exciting (riding through rivers).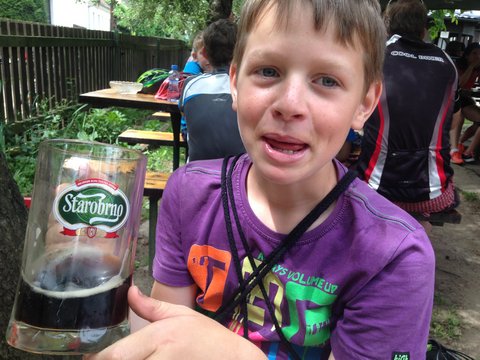 Here is a picture from the web that gives you an impression of the fun part: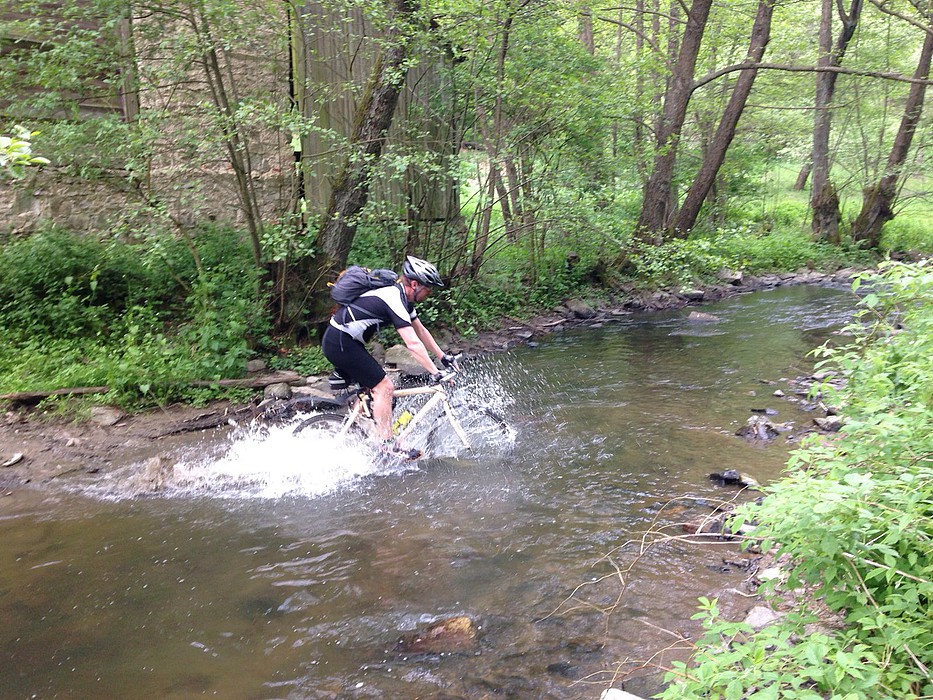 Monday
I picked up Vojtech at the station and we drove to the rowing club. The training we planned to do was intervals of 6 minutes at three minutes rest. Each interval was 3 min @ 26spm, 2 min @ 30 spm, 1 min @ 34 spm.
We managed 5 of those intervals, but we weren't entirely happy about the session. In the double, 30spm should feel like you want more.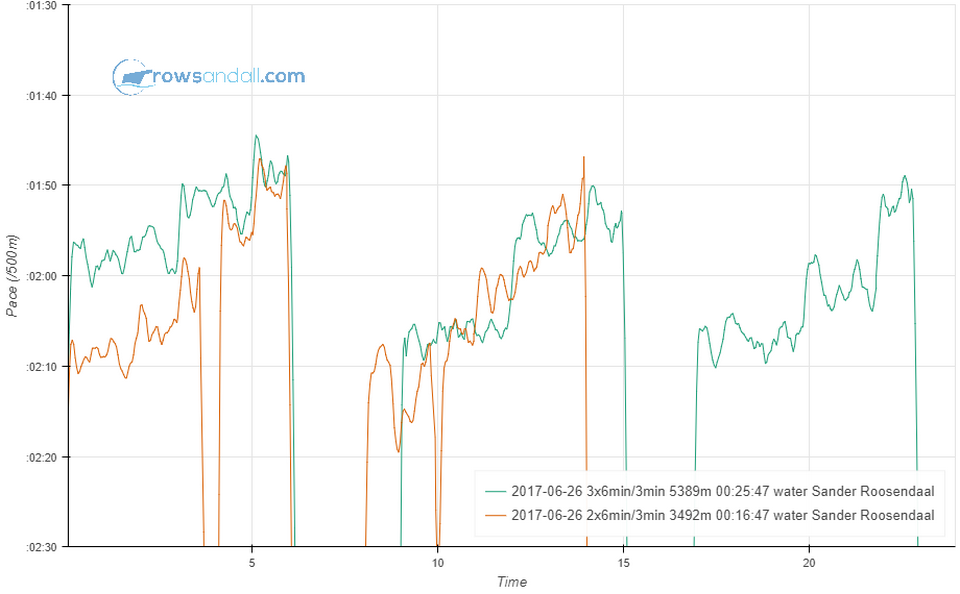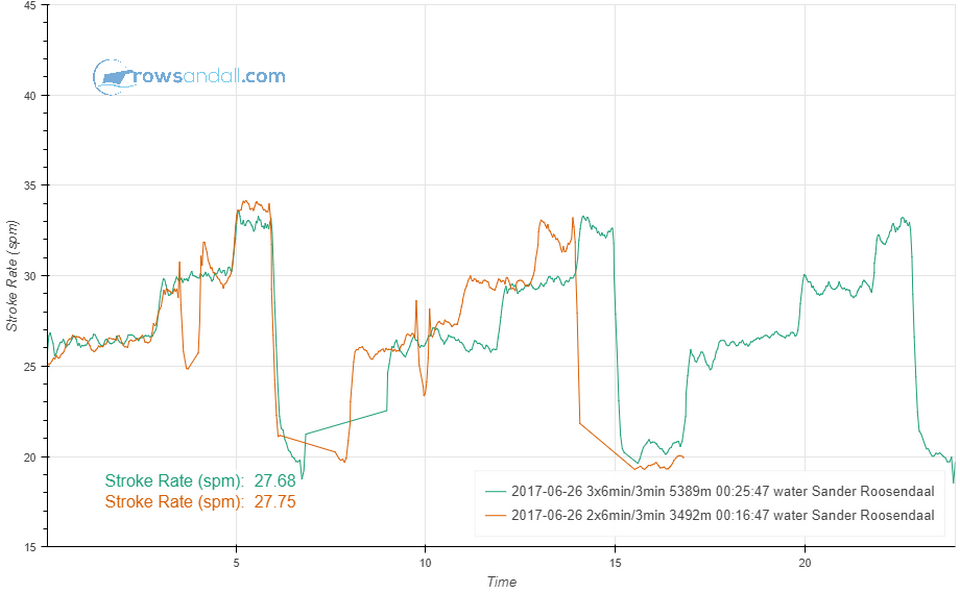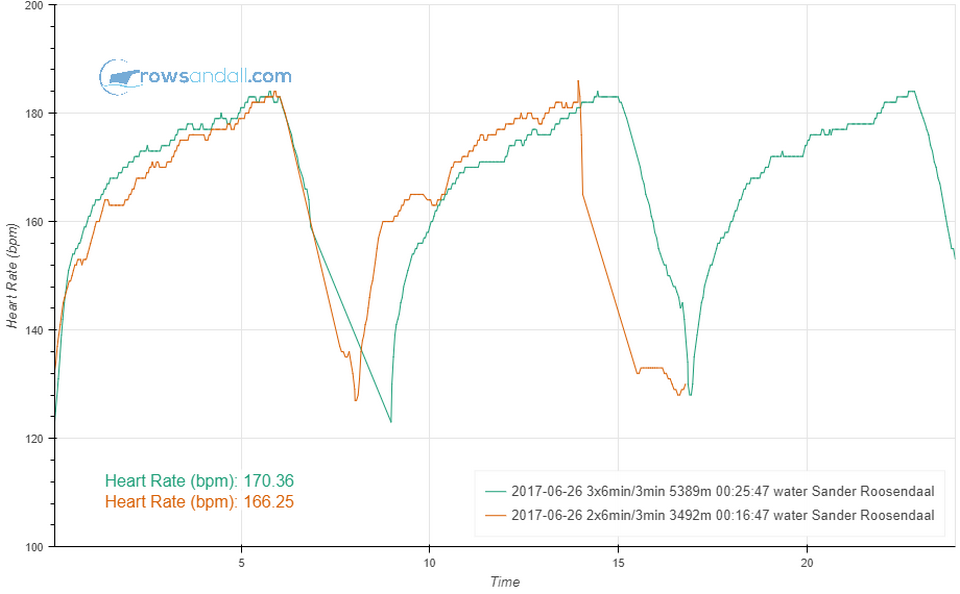 We did the workout in two pieces. Because I didn't know how many of those intervals we would manage, I first programmed the SpeedCoach to do 3 of them, and then I added two more. That enabled me to do comparisons between sets 1-3 and sets 4 and 5. In the fourth set, we almost bumped into a police motor boat that should have given us right of way. I shouted something ugly at the police guys, and when we continued the row, that was the best part of the entire session.
There was a nasty cross wind, and Vojta had to turn around a lot to make sure we didn't bump into any paddle boats, swimmers, or other people who are unaware of the traffic rules.
Tuesday
No training. I agreed with the head coach that he would repair my single on Tuesday, and I decided to make that day my rest day, to give the glue and filler time to dry.
Follow me in social media