Jun 16 2017
Wednesday
No training. Departed from Atlanta in the evening, arriving in Paris CDG at 10:30am, then a (delayed) flight to Vienna and a drive to Brno. As my entire family was on the rowing club, I went there directly.
Took the single for a short (low expectations) paddle. Things were great. Somehow the single felt really light. Perhaps the water has warmed up a bit. Perhaps it is the lighter rigging of my boat compared to the boats in Atlanta.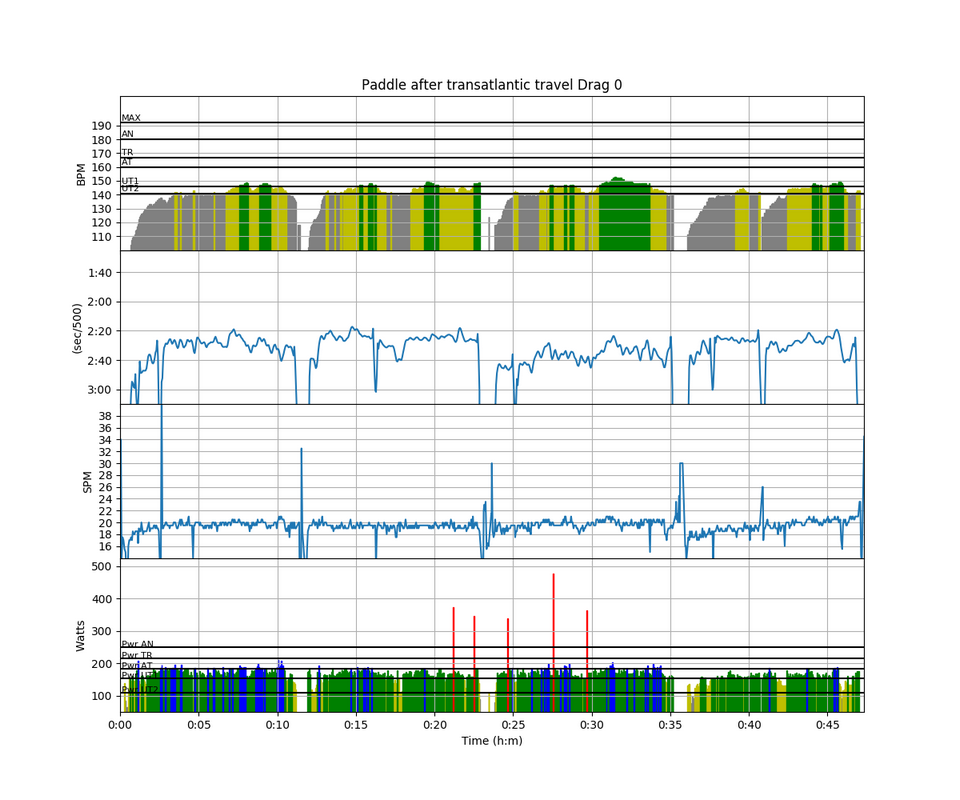 A couple of spikes on the Power graph. The Empower Oarlock disconnected and reconnected a few times during the row. I used a borrowed SpeedCoach, with a lower battery level. Also, I think I need to replace the battery in the Oarlock.
Follow me in social media