Oct 10 2016
A long day at work. Also, I didn't really want to spend time driving to and from the lake. Too much other stuff to do.
So it was a steady state session on the erg. I decided to try a 4x15min format instead of 3x20min, and I liked it. At 185W, the 15 minute intervals gave me a predicted distance of just above 3600 meters, so I could mentally split all the intervals in 6 pieces of 600m. I need to do these mind games to avoid stopping rowing out of boredom. I need to download something interesting to listen to.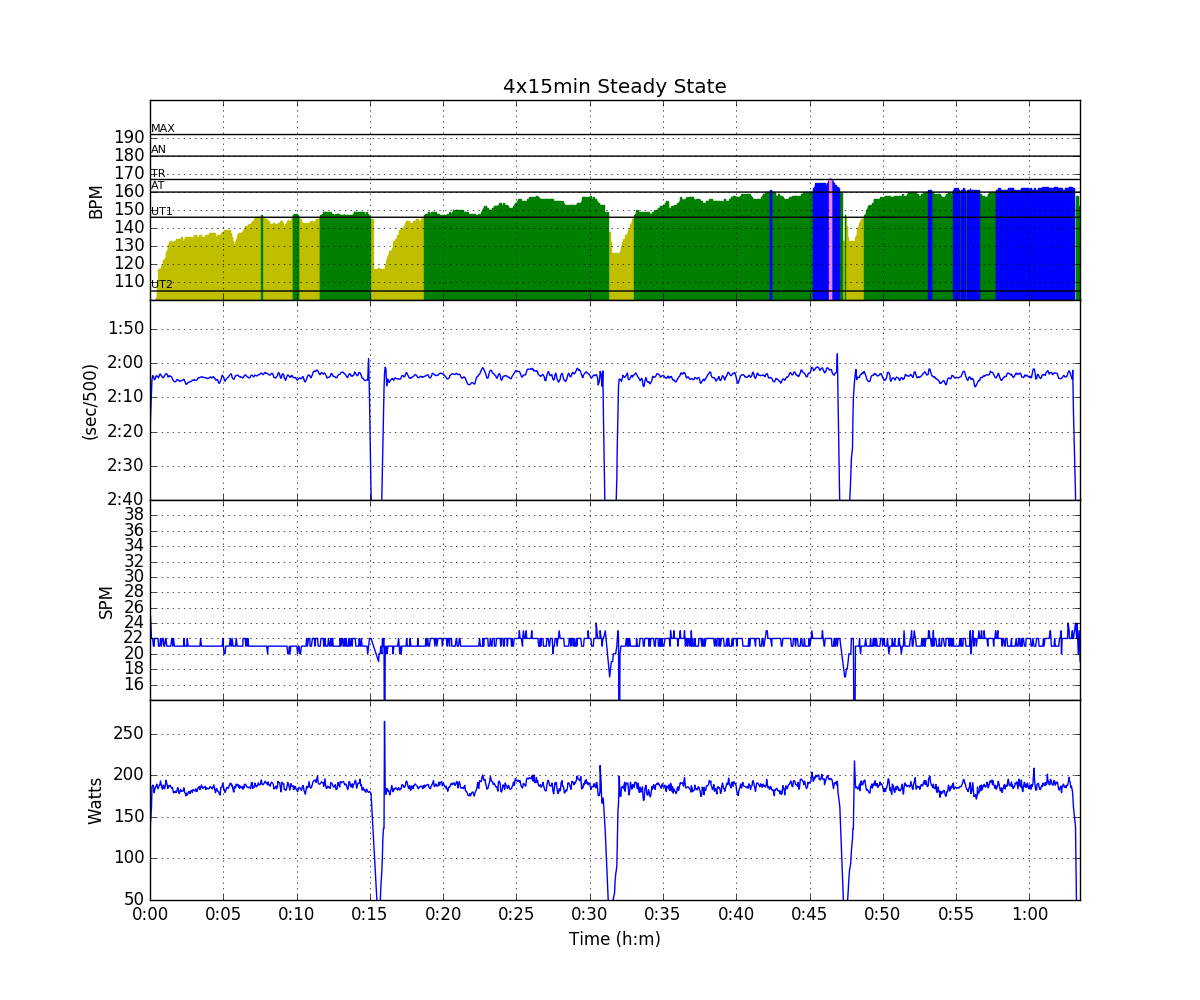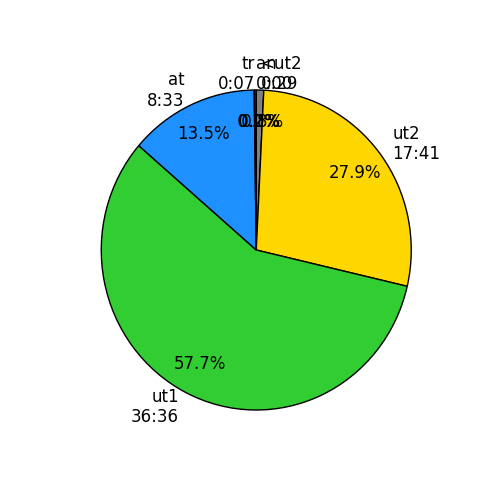 Workout Summary - C:/Downloads/4x15minb.csv
--|Total|-Total-|--Avg--|Avg-|-Avg-|-Max-|-Avg
--|Dist-|-Time--|-Pace--|SPM-|-HR--|-HR--|-DPS
--|14996|63:29.0|02:07.0|21.4|150.1|168.0|11.0
W-|14546|59:51.0|02:03.5|21.4|150.7|168.0|11.3
Workout Details
#-|SDist|-Split-|-SPace-|SPM-|AvgHR|MaxHR|DPS-
01|03629|14:56.4|02:03.5|21.1|138.9|149.0|11.5
02|03645|14:58.0|02:03.2|21.5|149.8|158.0|11.3
03|03636|14:58.2|02:03.5|21.6|155.4|168.0|11.2
04|03636|14:58.9|02:03.6|21.5|158.8|163.0|11.3

Good statistics, I think. Heart rate behaved nicely. It felt hard at the beginning, but that was gone after five minutes. I also had some good music from the "Music to erg" blog and spotify channel, which made it easy to fall into a rhythm (or a trance).