Oct 27 2016
One of the fall/winter/spring cross training activities on my training plan is cycling. I have a mountain bike that I use to ride to work, or just ride through the hills surrounding Brno. I usually plan the week such that I cycle to work on one day, and ride home on the other day. I don't need the car to go to work, because Brno has excellent public transport, so if you plan well, it is very doable, and to me it is "free" training time. Given the heart rates involved, I take this as light recovery training.
Tomorrow is Czechoslovak Independence Day, a holiday, so today was a bit like a Friday. I had no meetings, so I could leave work early.
Instead of riding home directly, I had to go to Modřice, to the DHL office, to pick up a parcel that they couldn't deliver yesterday. That added another 18km to my ride.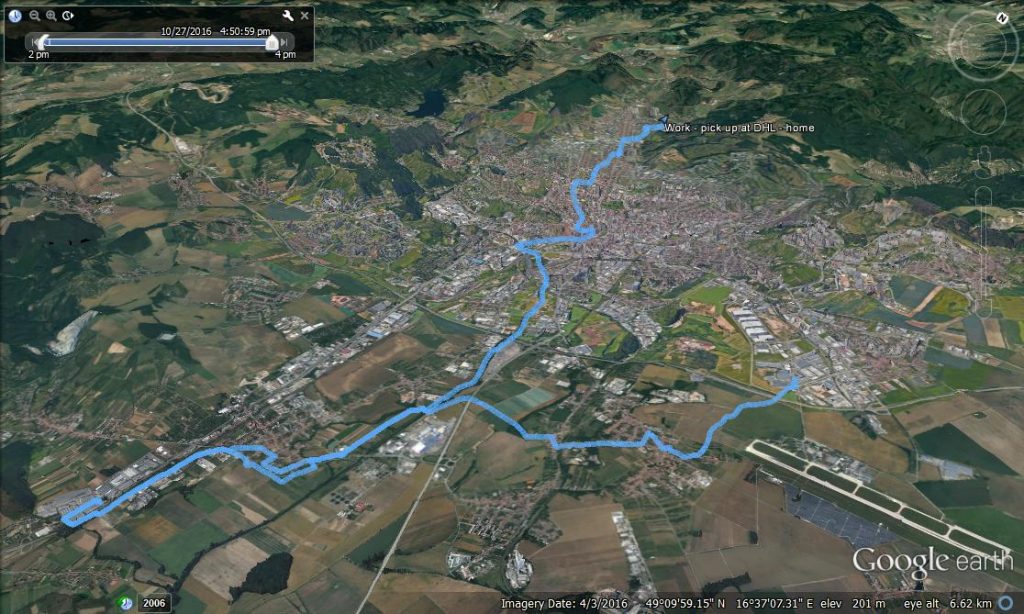 It was fun to ride in the flatter land to the South, as opposed to the hilly country starting in the North.
https://www.strava.com/activities/757477678
Tomorrow: A fun row in the eight, on the National Holiday.