May 14 2016
Last night I mentioned I would go running on South Mountain. Petr got interested and promised to join. My former boss used to take us on these exhausting hikes, climbs, rides or other things. Maybe I am copying him. But Petr seems to be exercising regularly. I met him on my morning runs on the resort and in the fitness center, so I wasn't too worried.
Meeting at 5am in the lobby, then a 20 minute drive to the trailhead. We saw a coyote when we drove up the parking lot. Petr wasn't too excited to run between coyotes and rattlesnakes. He ran with me for about 1o minutes, then announced that he would go his own tempo.
Anyway, I didn't feel too guilty and started to run the climb at full speed. It was a very nice trail but quite steep. At times it was more like a leg strength exercise than running.
I ran for about 30 minutes which brought me almost to the top of the mountain. Nice views of the sunrise over Phoenix.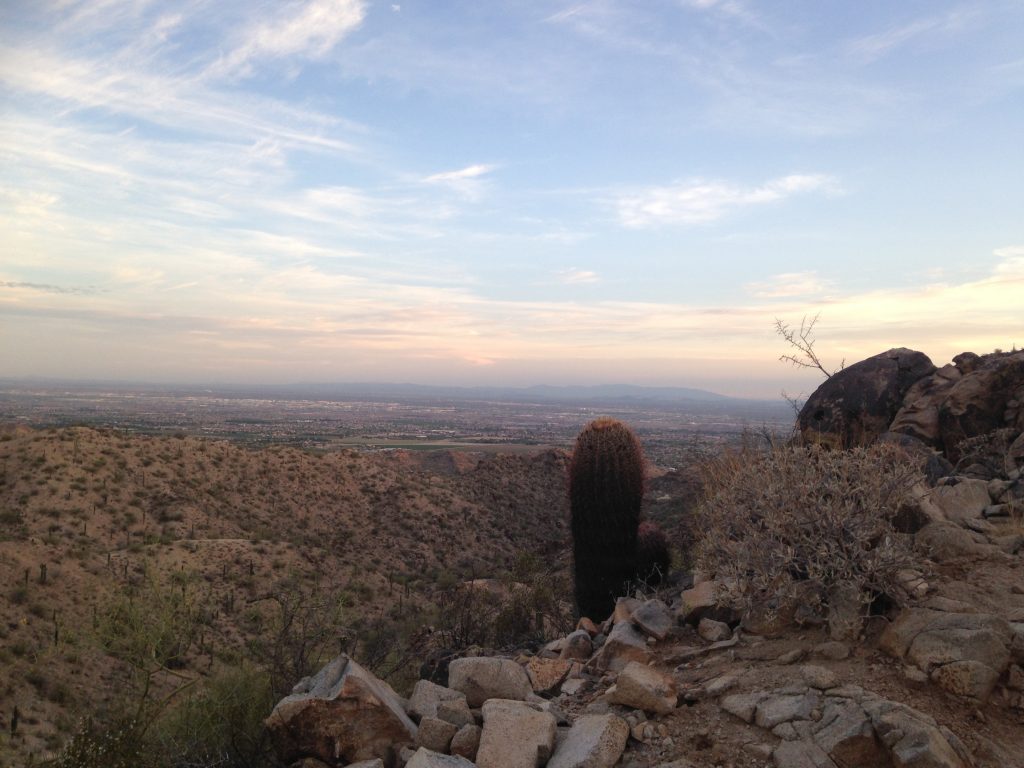 I met Petr about 10 minutes after I turned around. We took a few more pictures and ran back to the car. No more coyotes. No rattlesnakes. Just a few rabbits.
It was great to be outdoors and run on a trail. The cacti had little flowers on them. Here are the pictures from SportTracks: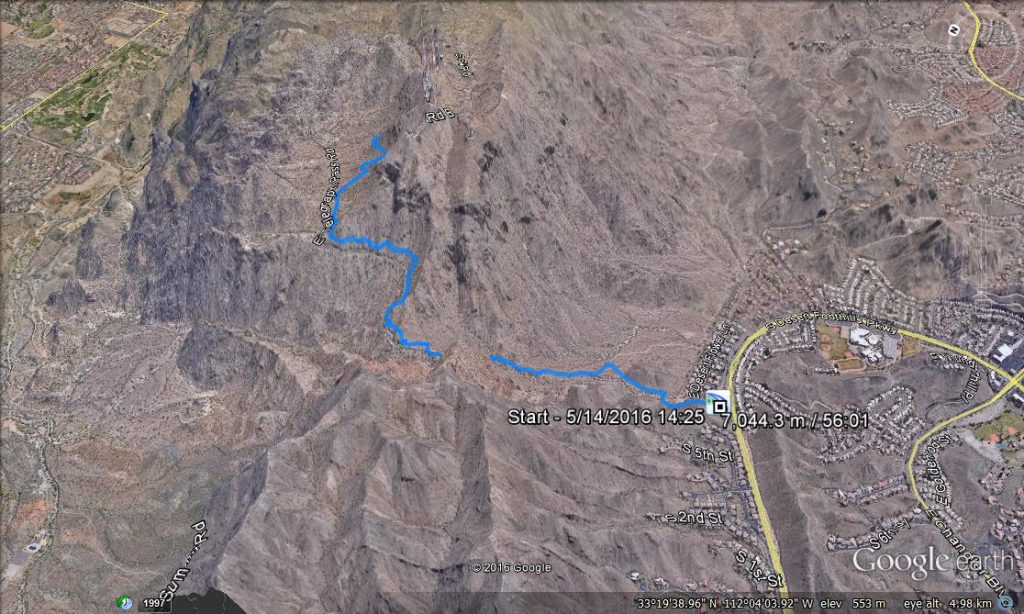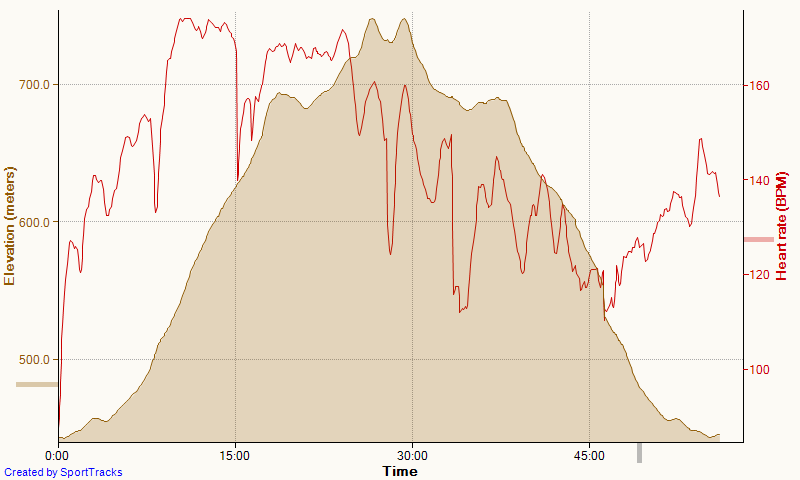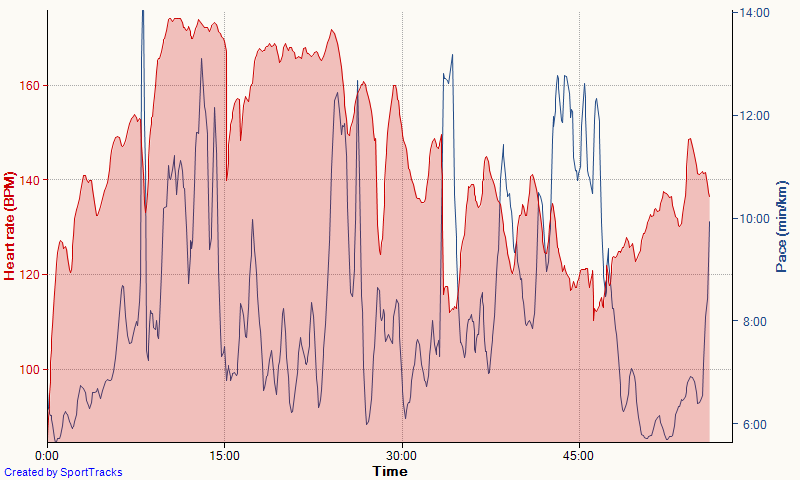 Follow me in social media