Jan 27 2016
Tuesday
Fly to Brussels and a late dinner with a customer.
Wednesday
Putting together a set of important documents to be delivered in Brussels, deadline Thursday 11AM.
We delivered it today at 3PM. The biggest panic was the search for the stamp with the word "ORIGINAL". The fun part was the initialing of each and every page of the original: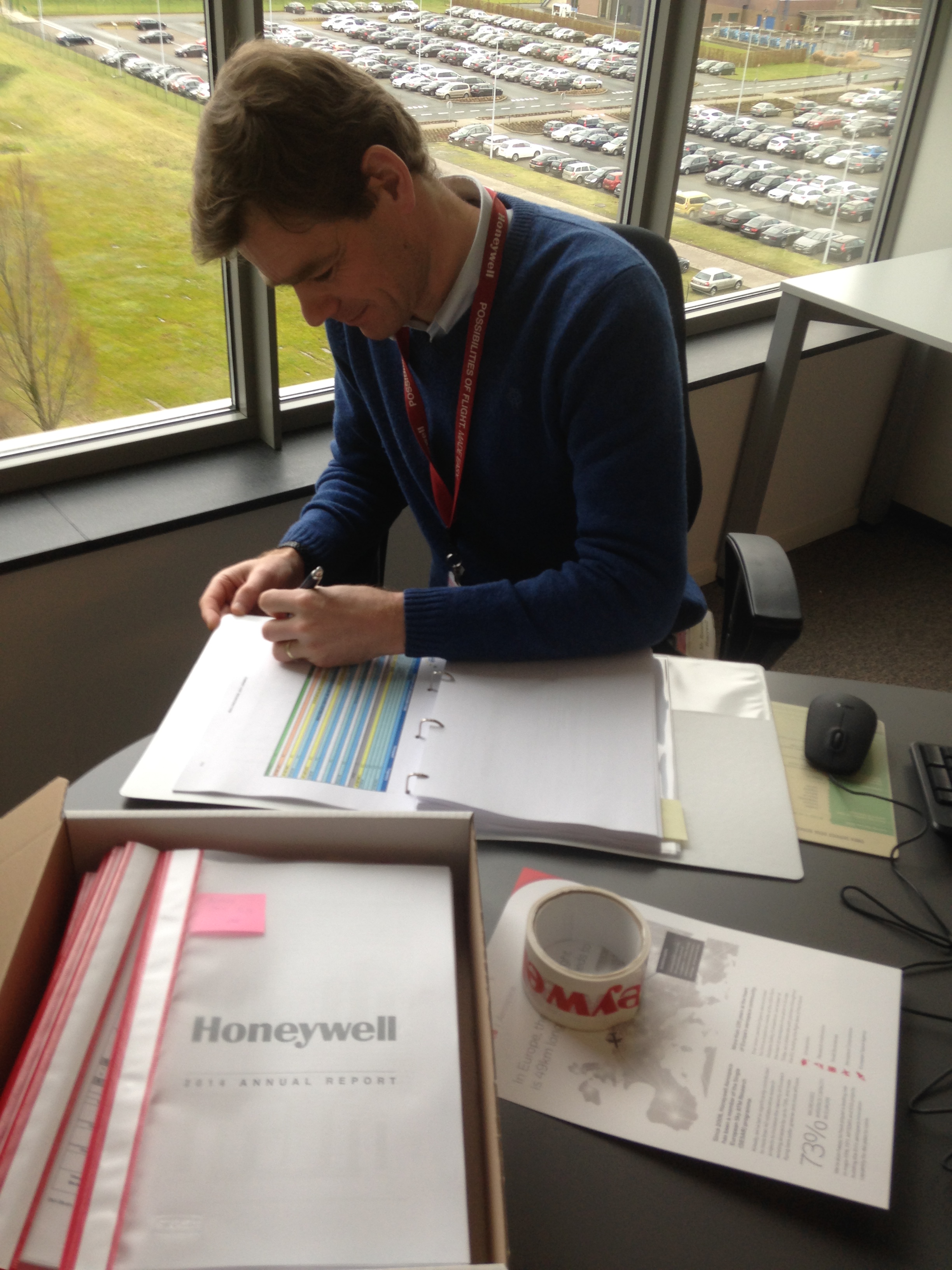 After that the work was done and as everything went smoothly and I didn't have any more meetings, it was time to get back to the hotel and do a workout.
This hotel has a nice fitness on the 23rd floor, with a view on the inner ring road.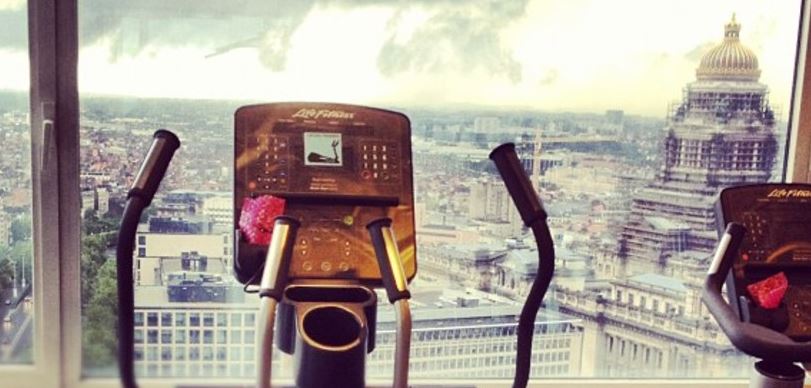 Did a mini hotel gym triathlon (threadmill, ellyptical, bicycle 10 minutes each) and then a weights workout. I chose the weights such that 5 repeats was a challenge and did 3 sets of 5 on each station.
Tomorrow: Meetings meetings meetings, then figuring out how to do a sprinterval workout in a hotel gym.