Aug 12 2015
Sunday
Drove 1100 km from Brno (max temp expected 38 degrees) to Heeg (NL, max temp 25 degrees). No big issues. Some traffic between Hannover and Bremen, otherwise eventless.
Monday
36km on the bicycle with family. We rode from Heeg to Hindeloopen, then to Workum and back home. Here is us approaching Hindeloopen.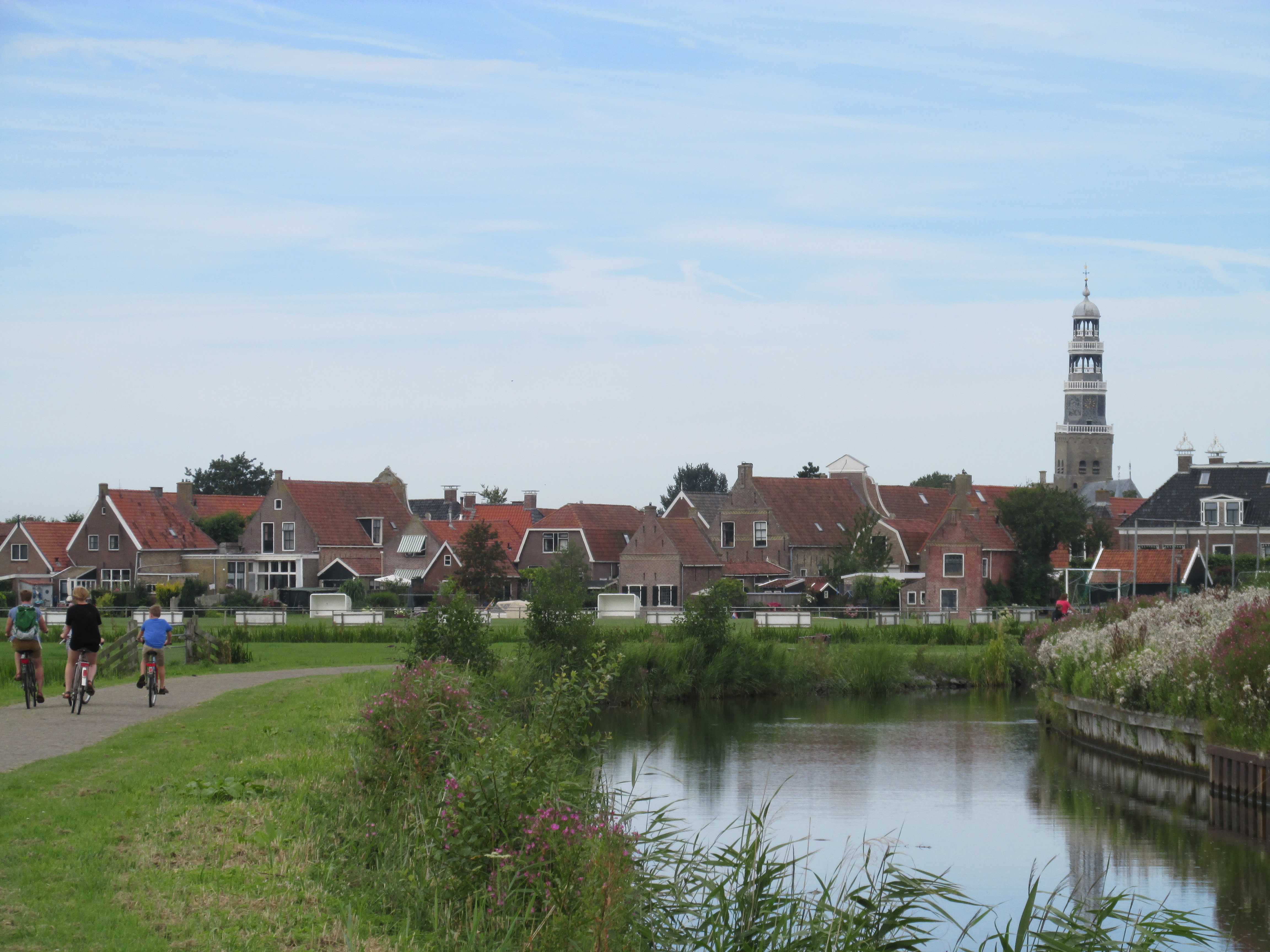 Big fun. Afternoon spent swimming in the lake Idzegeaster Poel.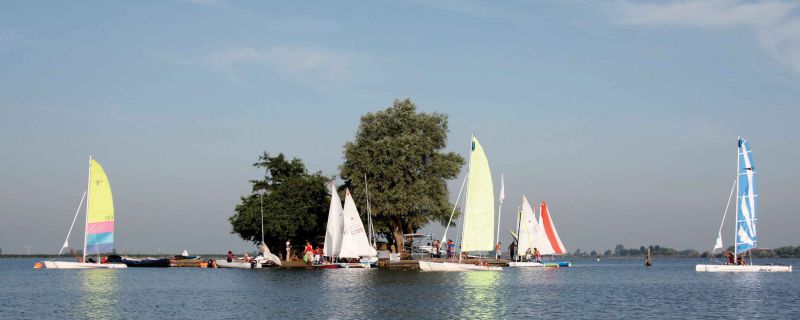 Tuesday 
Morning run. I ran from Heeg to Idzega, then turned around and ran back. I wasn't sure if there was a footpath around the lake. 11km in total.
Then a 16km bicycle tour with the family. Really enjoying our home country by now.
Afternoon spent swimming, motorboating and fooling around on surf boards on the Idzegeaster Poel.
Wednesday
My NL double partner Arjan is here as well and we went sailing with the two families on Heegemer Mar / Fluessen. We rented two "Polyvalk" sailboats which are easy to sail. This is how they look:
It was still quite exciting because except for Arjan and myself we had nobody on board with sailing experience. I haven't sailed for more than 10 years. Luckily, it turns out to be like cycling (and rowing):  Once you know how to do it, you can never unlearn it.
We sailed with tailwind for two hours, then stopped for coffee and icecream. Then we headed back crossing against the headwind. This was really exciting. My daughter Lenka and son Dominik got the hang of it and we started to do a little more sportive sailing, me or Dominik at the helm, Lenka operating the foresail and as a counterweight.
We planned to do a pasta dinner together with the two families, but unfortunetely one of Arjan's boys was a bit too wild on a playground. They are now waiting at the dentist, with two broken teeth.
Otherwise super vacation so far. Friesland rules.
Follow me in social media