Aug 18 2015
I am not really following my training plan during the vacation in Friesland. I go running in the morning, but I must say that running in the flat country of the Northern Netherlands is just slightly more exciting than running on a treadmill. A farm every 500m and for the rest just green grass, grey water and wind: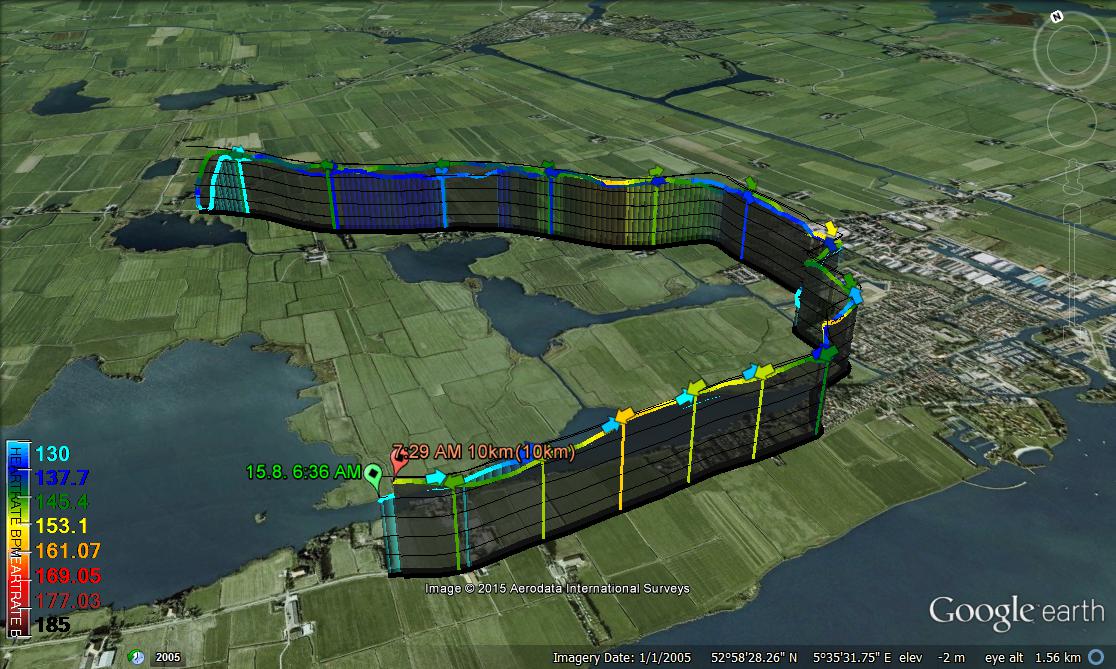 This morning I wasn't too motivated, so I just ran to the harbor and did a few exercises there. I did 45″ exercise, 15″ rest and did pull ups, burpee, push ups, sprints and jumps, then repeat. I scared a lady with a dog  when I suddenly started sprinting directly towards her.
My other exercise is cycling. Especially the parts where I push my youngest son when we're riding in a headwind is quite intensive.
My 2 oldest Lenka and Dominik go to a sailing school during the day. Here is Lenka sailing home this afternoon. She is the one with the smile.