Mar 24 2019
On Friday evening, Robin, Lenka and I took the train to Pardubice. Romana is here already since Monday doing a training camp with the girls of CVK Brno.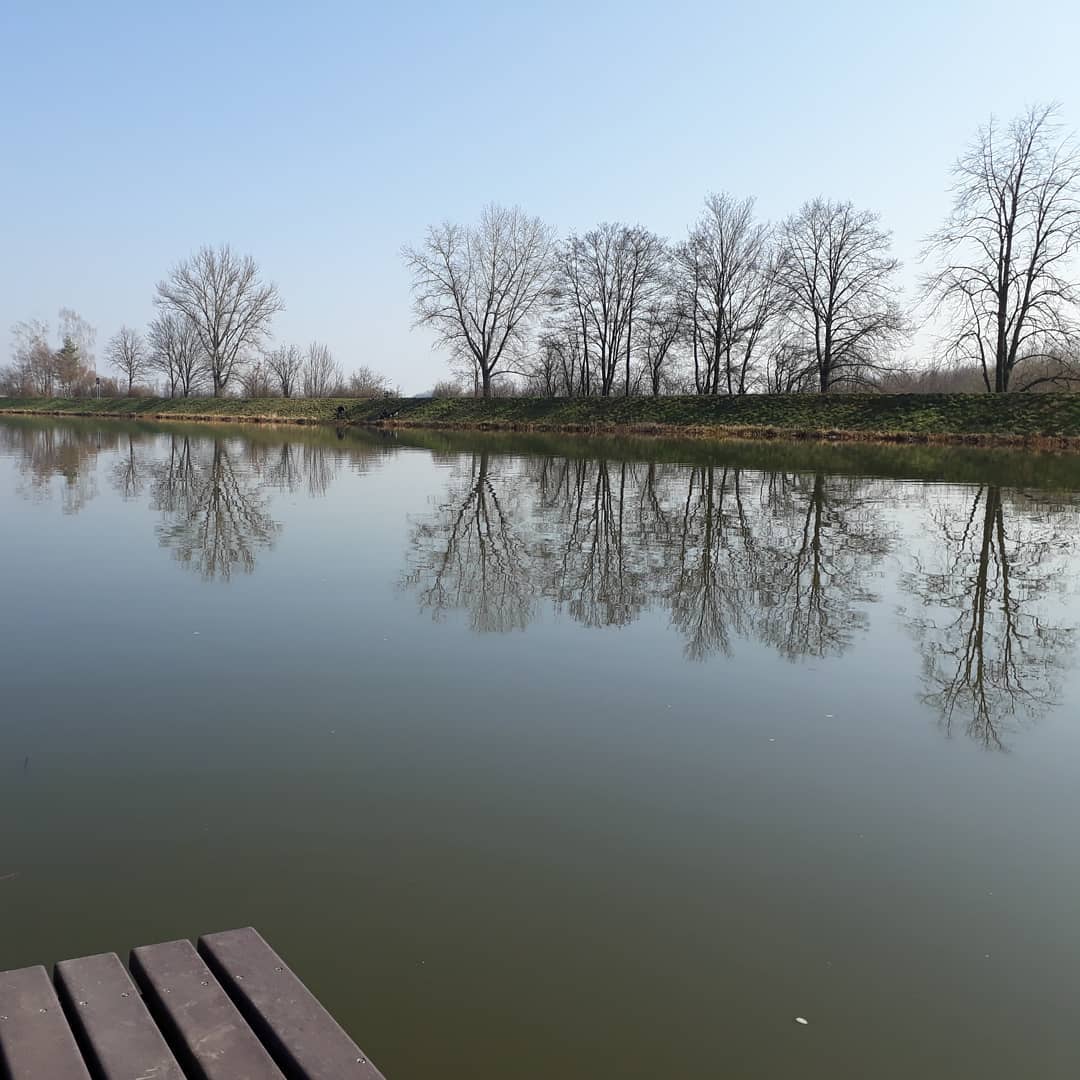 I don't think we can complain about the rowing water here in Pardubice, but I am getting ahead of myself. The rowing was the second workout of the day, the first being a short run.
I decided that I liked a bit of competition on the water, so I joined the boys (under 16) in their workout. They did 4 series of 5 two minute intervals at one minute rest, starting the first two minute interval at 22spm and increasing by 2 SPM for each interval. So
4x(5x2min/1min)/5min @ 22/24/26/28/30 SPM
The rest period of five minutes was not exactly defined as five minutes, but as the time to turn the boat, drink a bit, and wait to recover. In Pardubice, the trainer riding a bike on the bank has no access to the turning points, so this is an ideal location for the youth to catch a few minutes of extra rest. After five days of training two or three times a day, I guess they needed that.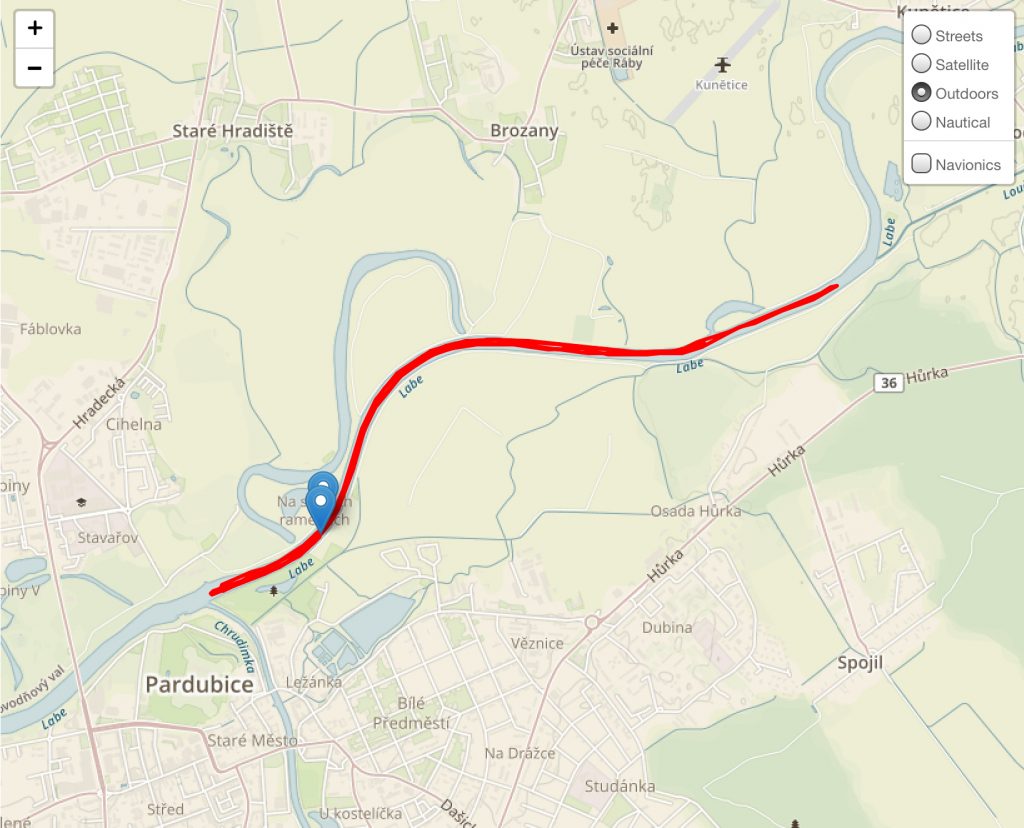 It was a great training. I rowed about as fast as the fastest of the boys, so there was good competition going on. I really enjoyed the Filippi single for lightweights that I was able to use (because one of the girls had to leave camp early for a booked vacation) enjoying its stiffness and responsiveness compared to my own single. The only thing I didn't like and which turned out quite painful in the end, was the size 40 shoes, which were much too small for my tired old big feet. Actually they prevented me from reaching as far in the catch as I am used to. I short slided a bit.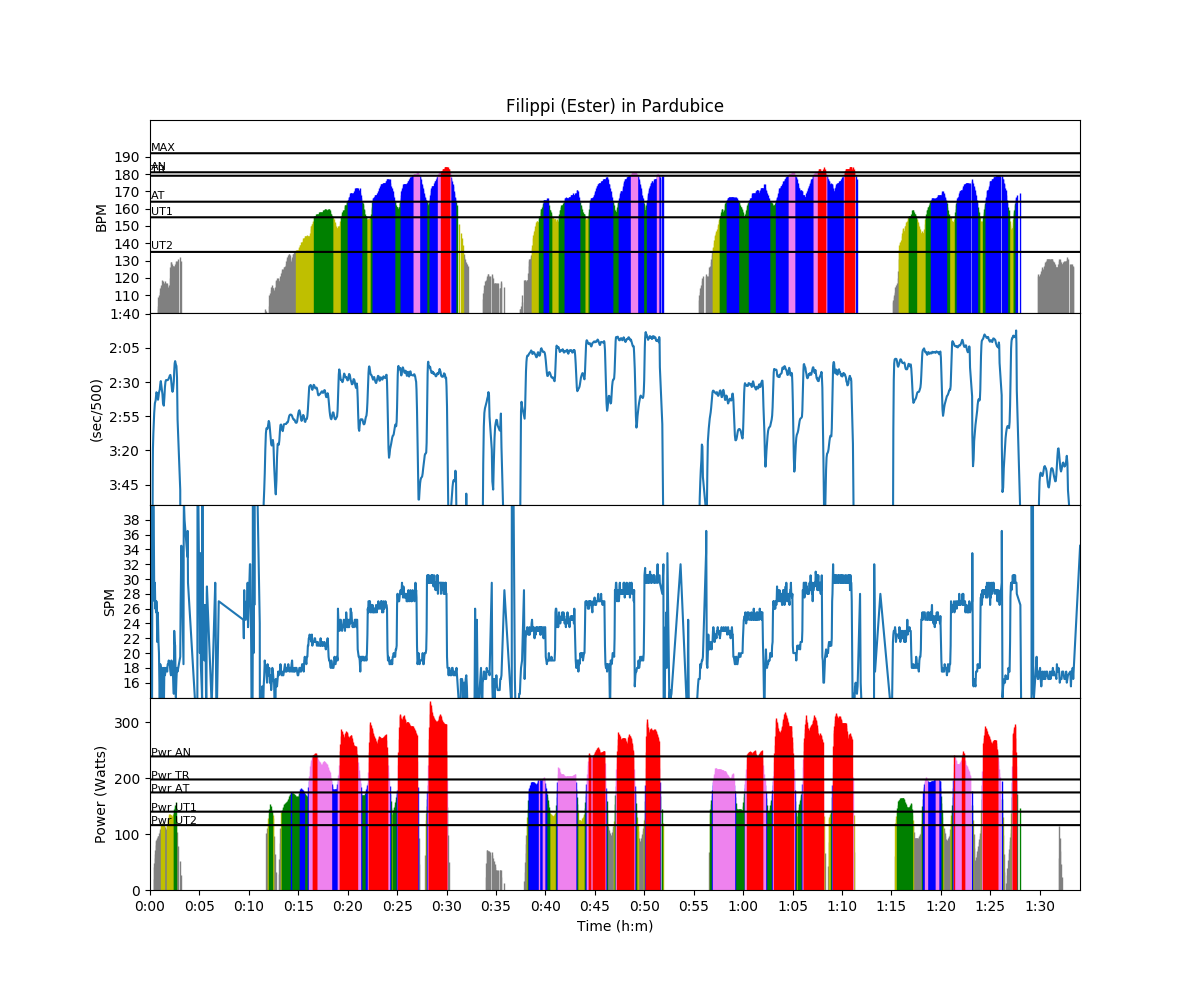 The power values in the above chart are notional. I am not sure I was able to capture the river stream well, and there was quite a large difference in pace going upstream or downstream.
What I liked most about this session is how you start at a leisurely 22 SPM focusing on technique and how the progression allows you to take over technique attention points to higher stroke rates. Perhaps this was an illusion because it is really the first time after the winter that I am rowing at higher stroke rates, but I seemed to rate up easily and really enjoyed how the boat responded.
I may also be subconsciously convincing myself to upgrade my old and faithful Dolfijn to a Dolfijn II?
The small shoe size made me decide to skip the third training session of the day and join Romana with coaching from the bank instead. A few pictures: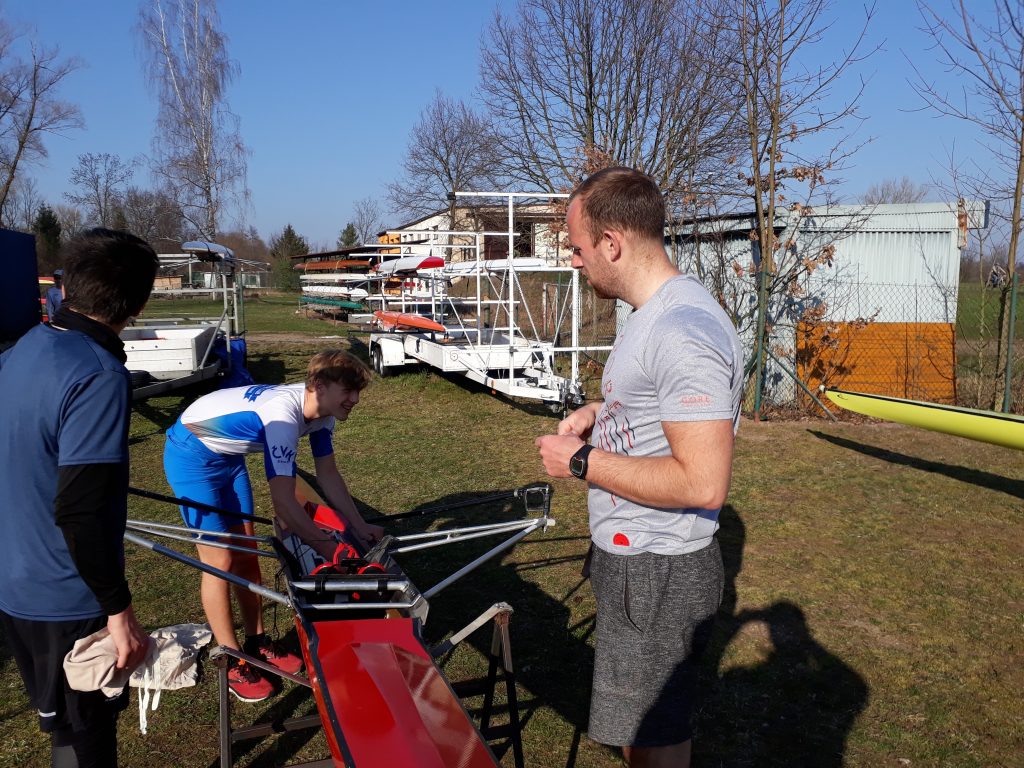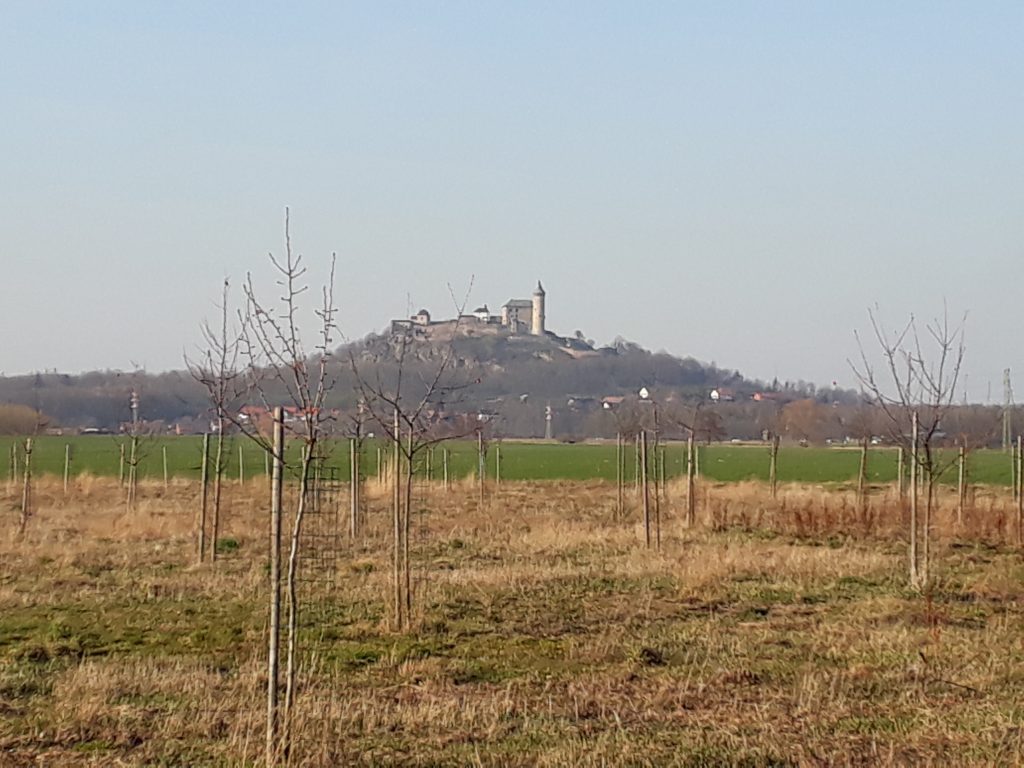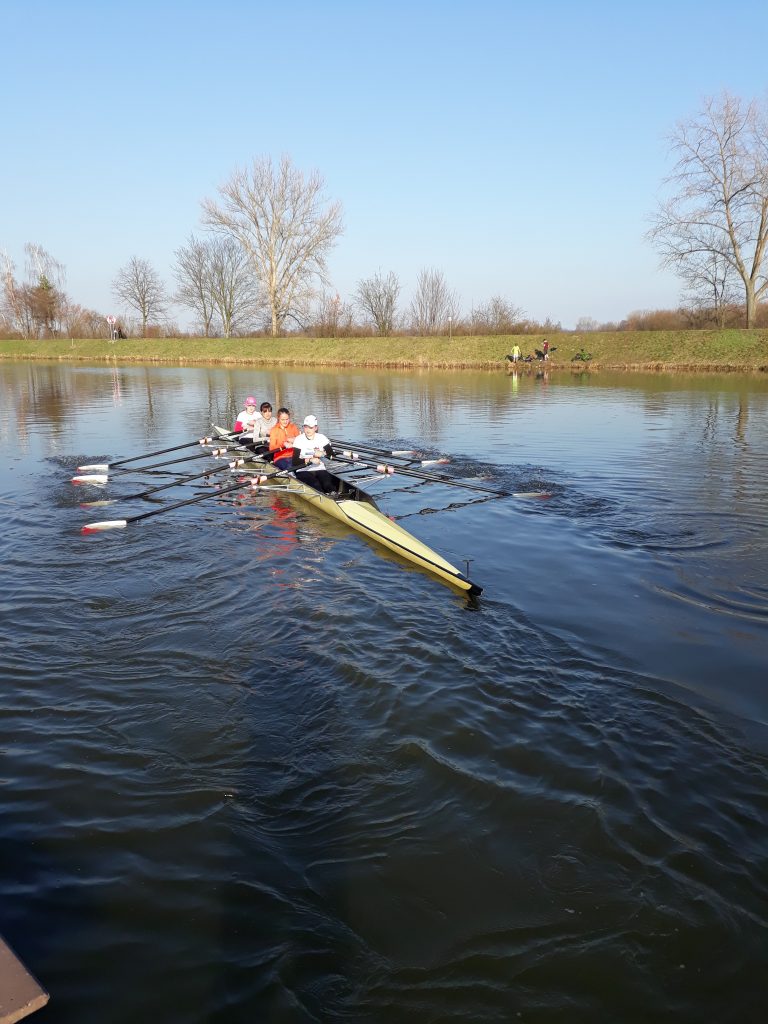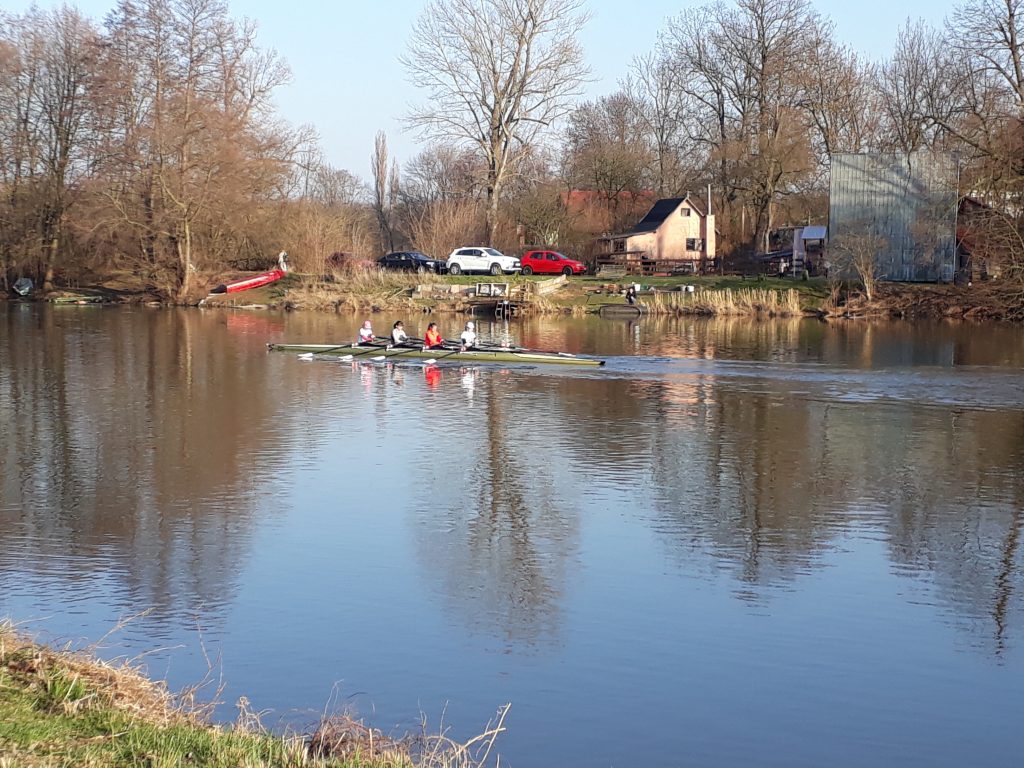 And a sort video. Some of these girls learned to row only recently:
Follow me in social media