Apr 11 2018
Of course we don't want to win the Primatorky and the Masters Nationals this year, like we did last year. Therefore, we haven't been on the water in an eight yet. Actually, we aren't training at all. If we show up at those races, it will be the first time we sit together in a boat.
So, today, we didn't go out with a nearly complete crew and one substitute. We didn't work on technique and we didn't have long discussions on what we should improve in our stroke. We didnt do those technique drills at all and it didn't come together for s few stretches. The following chart is not from a Masters eight. Our competitors can sleep quietly.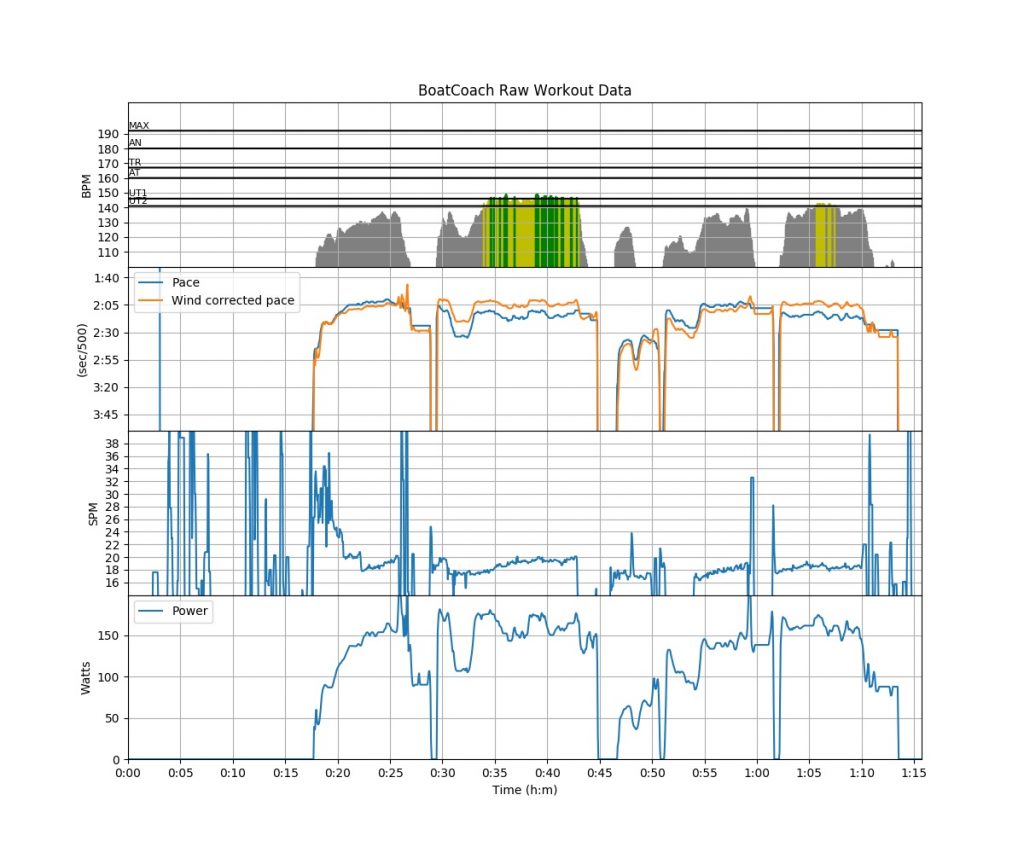 The first 15 minute of this chart is noise because I mounted the mount and started BoatCoach when the boat was in the rack, before we didn't launch.
Follow me in social media