Jan 11 2017
I tried to leave work in time to be able to skate on the lake in front of the rowing club.
I succeeded partly, arriving at the rowing club just after four. I quickly changed clothes and went on the ice in the -7C.
https://www.strava.com/activities/828567489
After 45 minutes of doing loops on my mini oval, it was too dark and I had to stop. Most of the time, I did 2 loops steady and one loop slightly faster.
It was a great training, although it was a bit short. I think I improved my skating technique in the process, maintaining the same speed but achieving it at lower heart rate and with longer strides. The Garmin Forerunner wasn't really able to measure cadence, except in the sprinty bits where I used my arms. For the rest of the time, my arms were firmly on my back.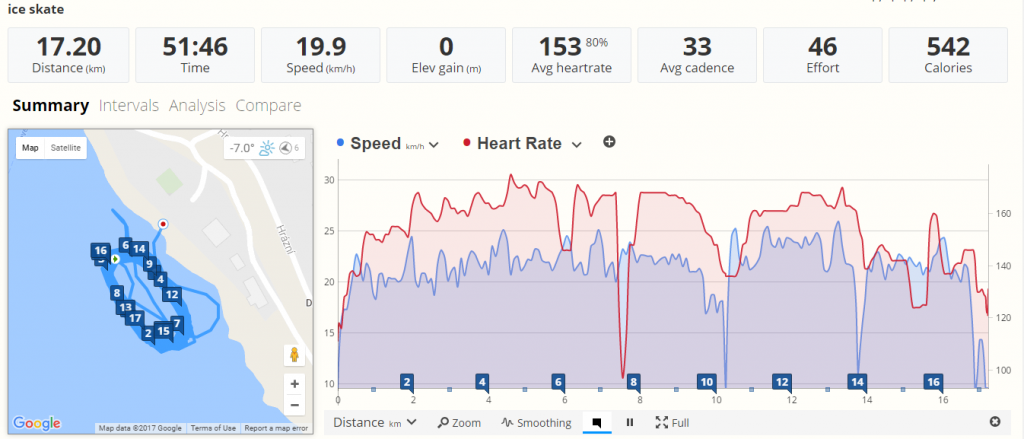 Follow me in social media