Sep 3 2016
Another beautiful summer day at the lake. The temperatures are not so hot any more. A pleasant 25C and almost no wind. Flat water, except for the wakes that I had to row through.
First a 2km warming up: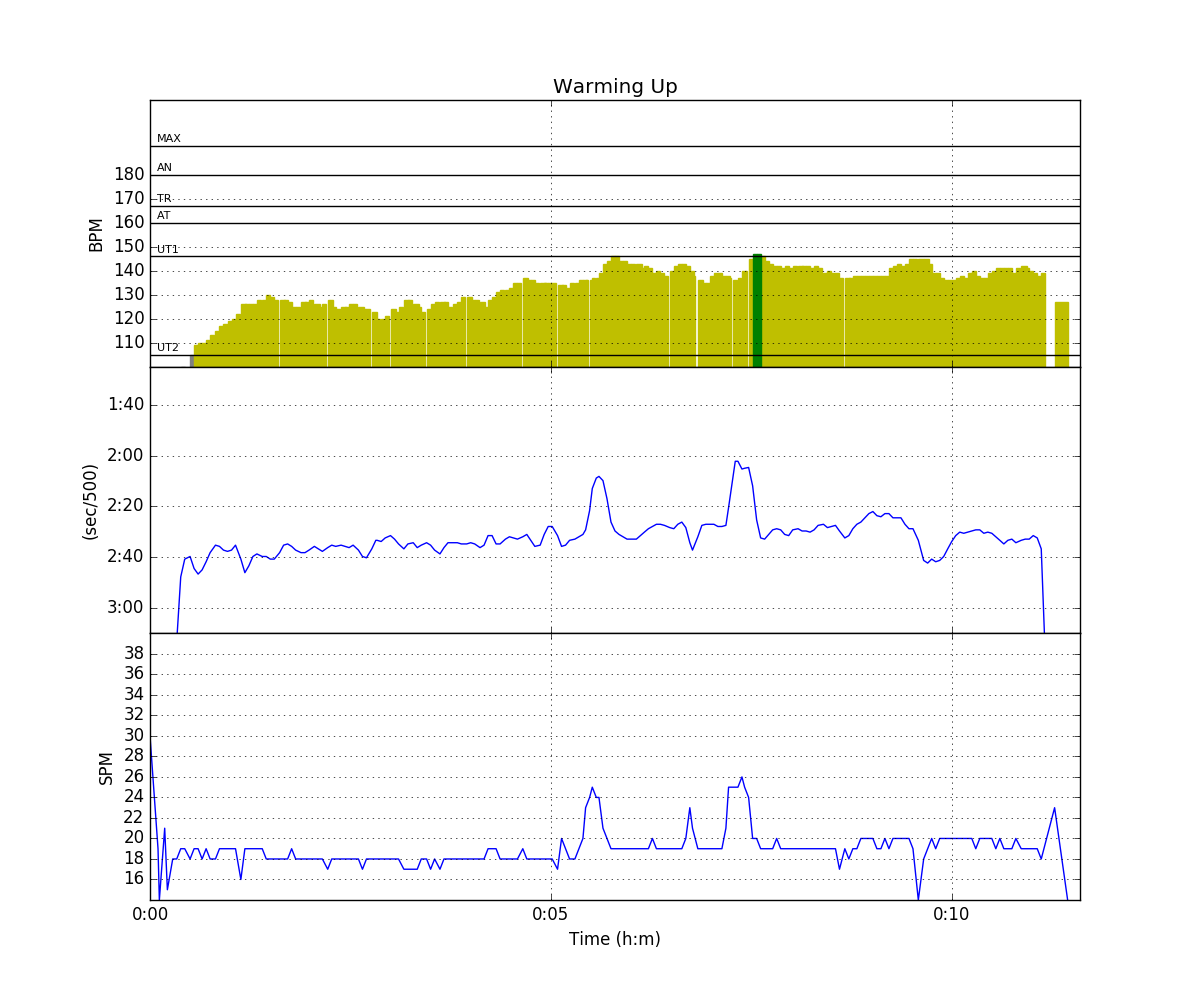 I did 2x3km at 3 minutes rest. Yesterday's bike ride was more exhausting than I thought so I was wondering how to do this workout. In the end I decided I would be happy if:
I would row both segments at faster than 2:13 pace
I would focus on technique and boat run, achieving the pace through a light stroke at 25spm, not using power
I succeeded.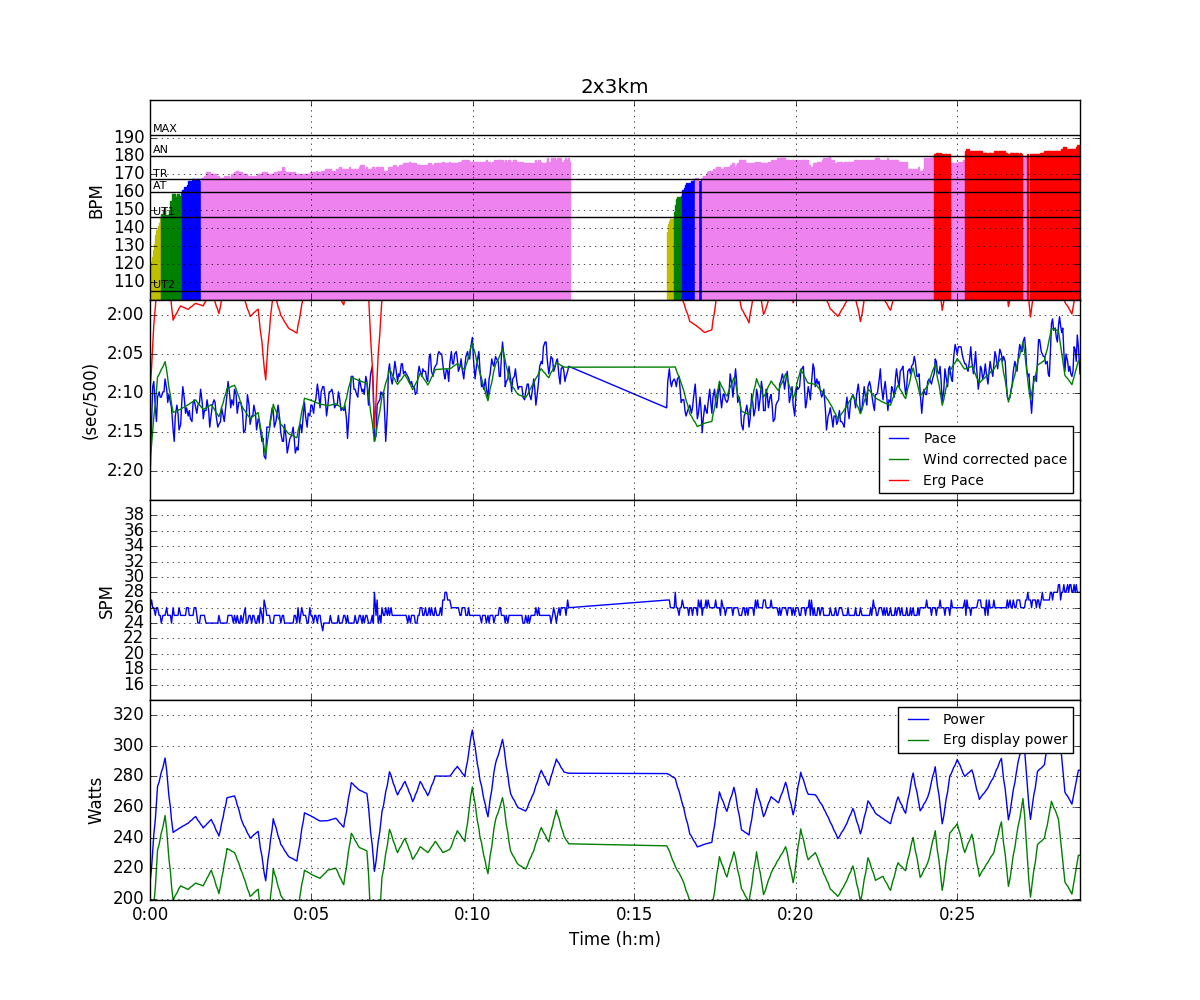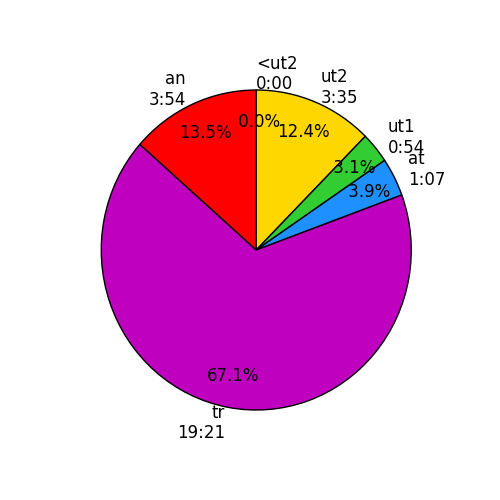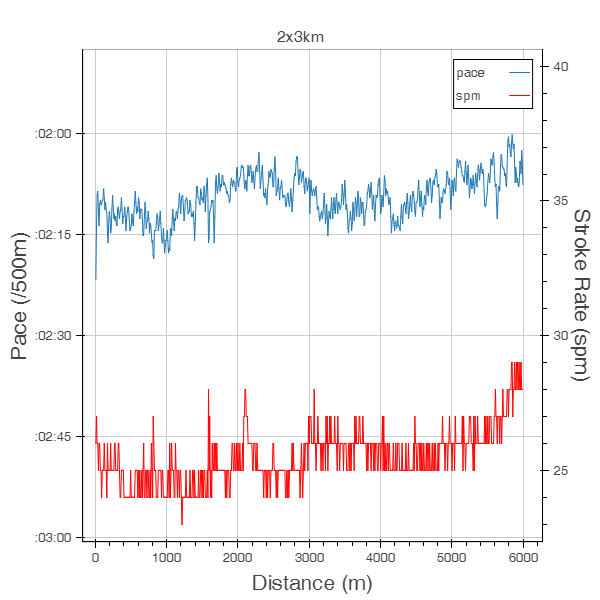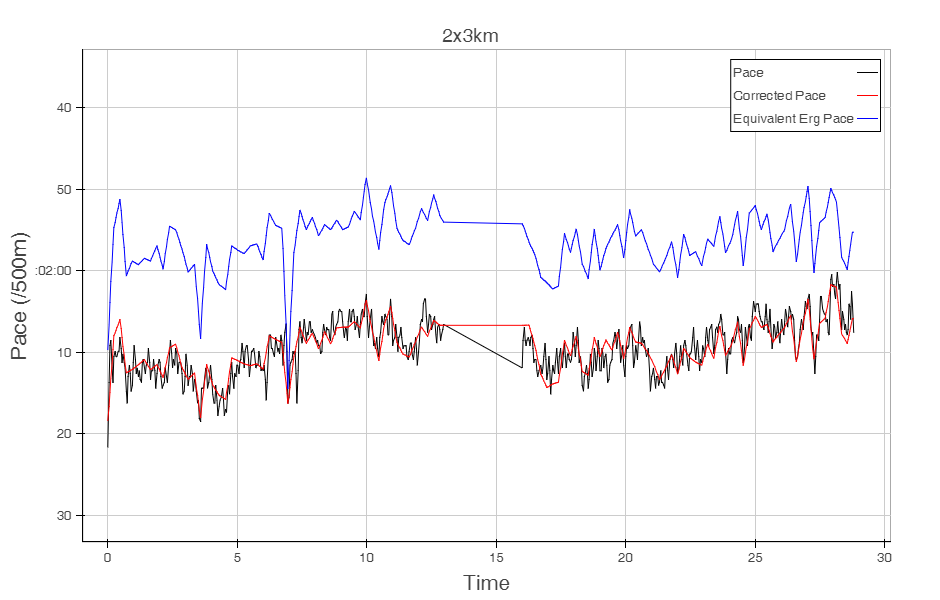 Work Details
#-|SDist|-Split-|-SPace-|-SPM-|AvgHR|MaxHR|DPS-
01|03000| 12:59 |02:09.9| 25.3| 171 | 179 | 9.1
02|03000| 12:50 |02:08.4| 26.4| 176 | 186 | 8.8
Workout Summary
--|06000| 25:50 | 2:09.1| 25.9| 174 | 186 | 9.0

After that I was very tired. I did a very slow row back to the club: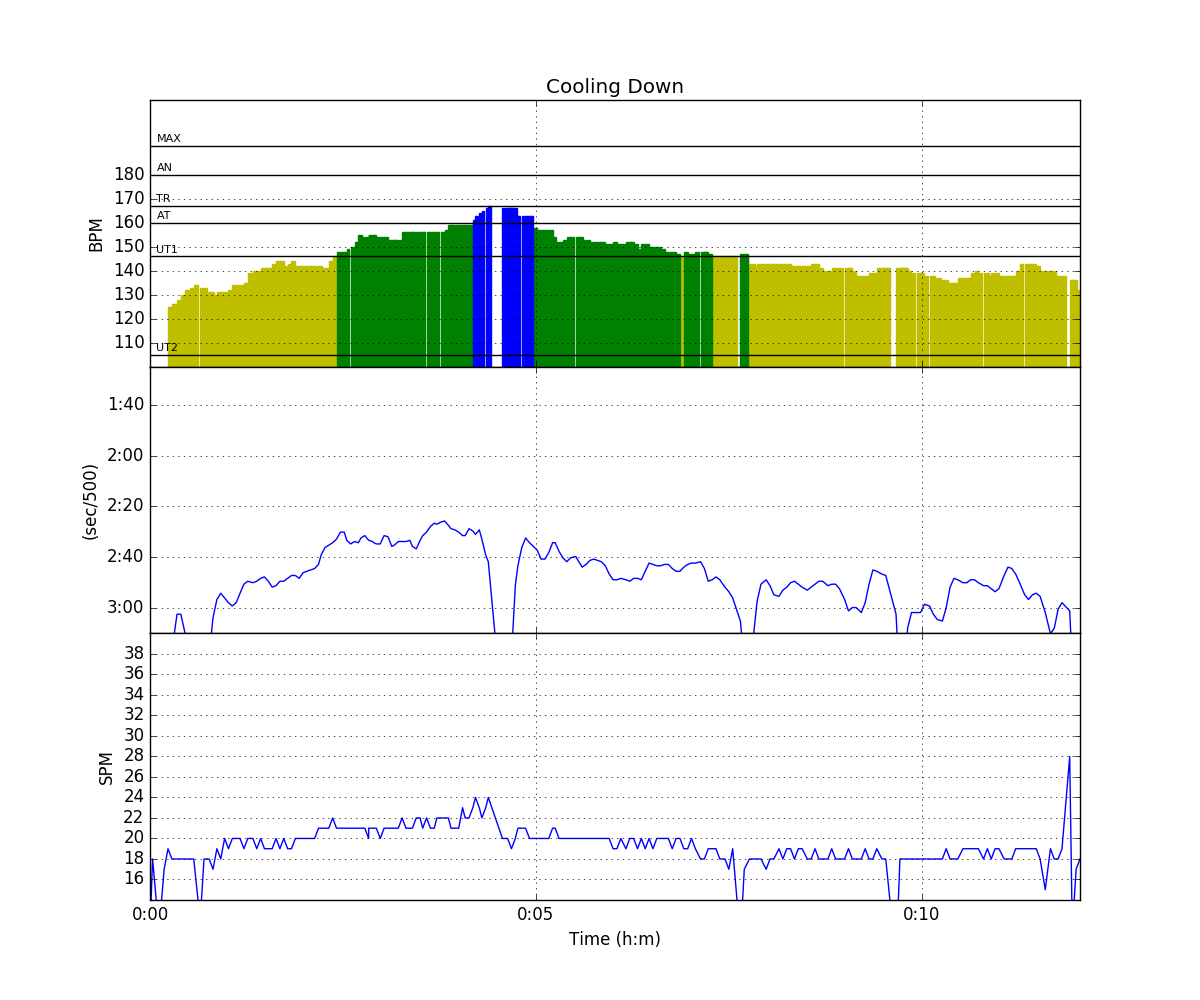 At one point I had to speed up a bit to stay ahead of the tourist ferry. Almost bumped into a swimmer there. I stopped and gave her a lecture on the rules. No swimming more than 150m from the bank. Sometimes I am like that. I am generally friendly and greet other lake users, but this lady irritated me. I was trying to stay away from the ferry trajectory and she just came swimming into mine.
At our rowing club, you have to carry your boat uphill after the training. This was one of those sessions where I really wasn't looking forward to that. I did everything in slow motion. Carry boat. Wash boat. Back to the dock for the sculls. Bring boat inside.
In the mean time, our club house and park was being turned into a wedding chapel. We make a little money to pay for new boats and repairs by renting our beautiful location for team buildings, parties and weddings. I have mixed thoughts about that. Usually all goes well and everybody is happy. Sometimes the neighbors call because of too loud music, or you arrive at the club for your morning session and have to climb over drunk people sleeping in the grass.
But these folks seemed to be very well behaved, happy and nice. They are very lucky with the weather, and will do the ceremony on the grass. I had a little chat with them while I was locking our boat hangars. I also casually mentioned that the lake consumes a drunk swimmer now and then. I hope they have a very good time and no accidents happen.
Follow me in social media