Sep 8 2016
Again compromising with my training week because of the workshops. Also, I found out yesterday that my own single doesn't fit on the big trailer to Brandys. As I don't want to drive my own trailer, I will have to race in a club boat coming weekend. So I will do my Friday's workout on Friday morning, in my own single, and it will be the 2x3km that I had planned for Saturday.
I will take a day off on Saturday, visiting Prague with my son. Then race on Sunday.
Today was simple. 3x20min on the erg (no time to go to the rowing club) and I let the power vary a bit – but tried to stay around 180W.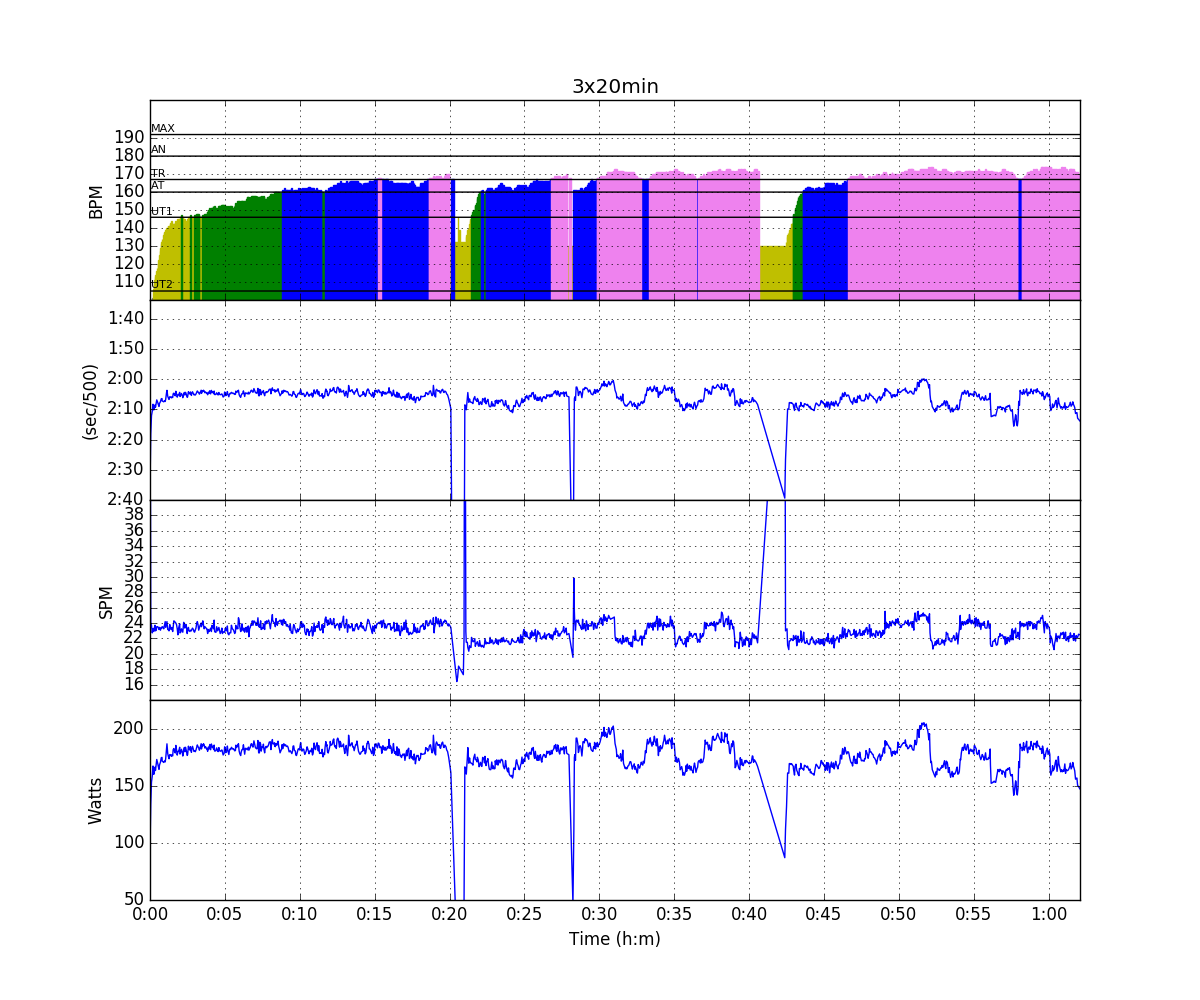 Lactate was 1.9 mmol/L after 40 minutes and 1.5 mmol/L (!) after 60.