Aug 22 2016
Just one race for us on this Sunday. The Masters mix 2x with my wife Romana.
It had rained all night and was still raining when it was time to launch. Actually, the light rain changed to hard rain, to very hard rain. Temperatures had dropped from 35C to 15C. The wind was now a strong cross/tail wind.
So, the Masters Mix 2x was about to start and the Trebon lake featured twelve very wet doubles rowing up and down to stay warm. I didn't have any long sleeve clothes in my luggage so I really had to keep moving to stay warm.
Two heats. A combined A/B heat and a combined C/D/F heat. Four boats in our C category, two of which were dangerous. Melnik and Ostrava (with Mr Cernak, the guy who had beaten me in the single).
For the first time this weekend, I managed to not mess up the start and Melnik and us were leading by a length after 5 strokes. I "lowered" to 36/37spm.
By 200m to go we were half a length behind Melnik and the rest of the field was not in the race any more.
We started to push and managed to come level to them.
My legs started to hurt.
My daughter and her double partner Iva were screaming from the bank. (They were positioned half way between the boat area and the finish line. Their race was 20 minutes after ours, so in case we won, they would jump in the boat on the medal ceremony dock. They had to watch the race and decide whether to run 250m towards the finish or not.)
I heard Romana shout "go" to indicate that she was still able to accelerate.
I remembered Damir Martin and the Olympic final against Drysdale. I heard the race speaker commenting "an interesting battle between Brno and Melnik", and I shifted to a higher stroke rate.
Beep-beep. At the finish line, I thought we had them but I wasn't 100% sure. I saw the girls sprinting towards us. We quickly turned the boat, and while we were waiting for the official result, I lowered the gates (moving two C rings) for the girls race. Then we heard our names announced and we paddled to the medals dock, jumped out of the boat, got our medals, removed our bow number and put in the girls' number, smiled to the spectators on the grand stand, and left the stage.
The girls paddled away in a boat a lot of water.
That's when it stopped raining.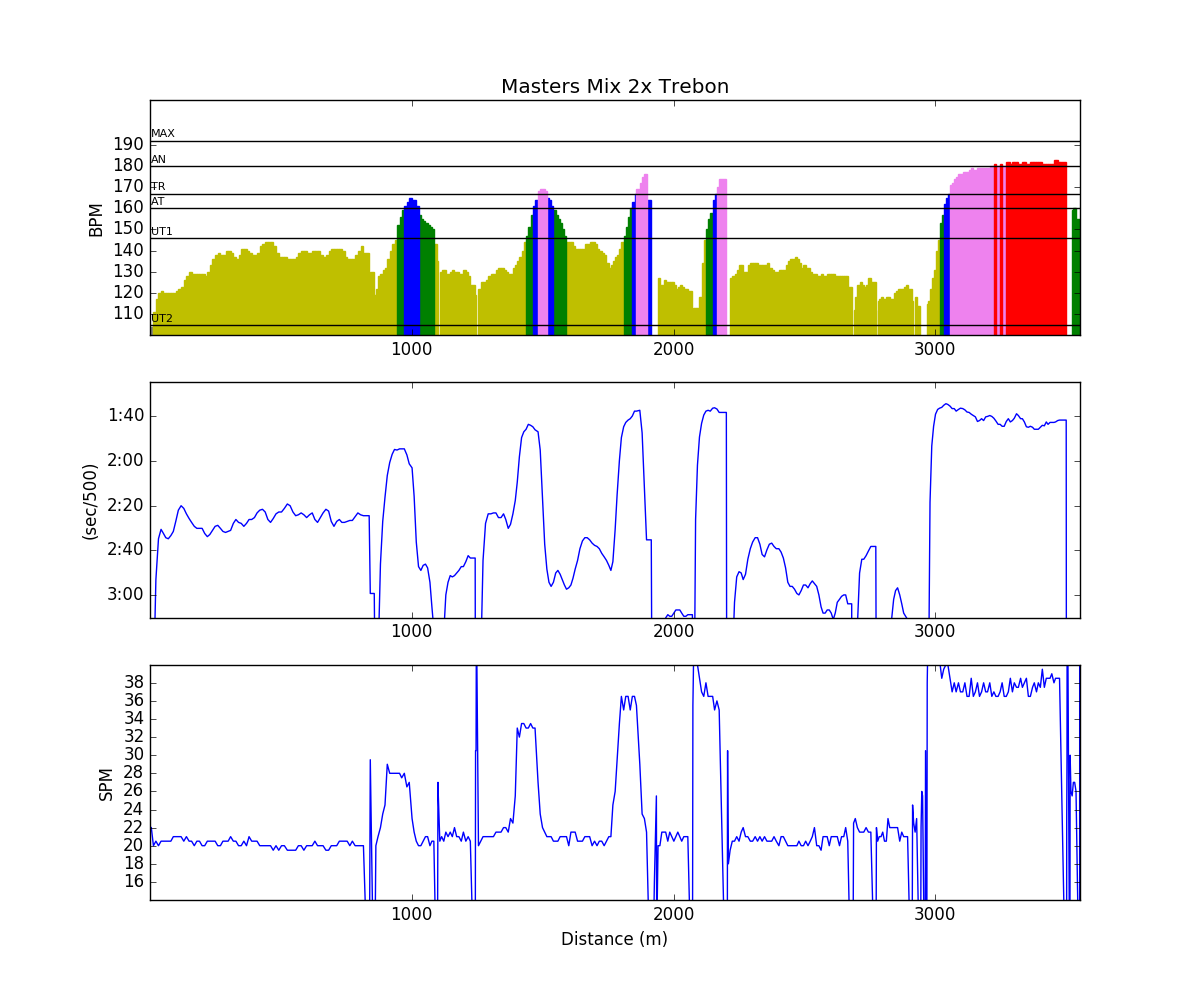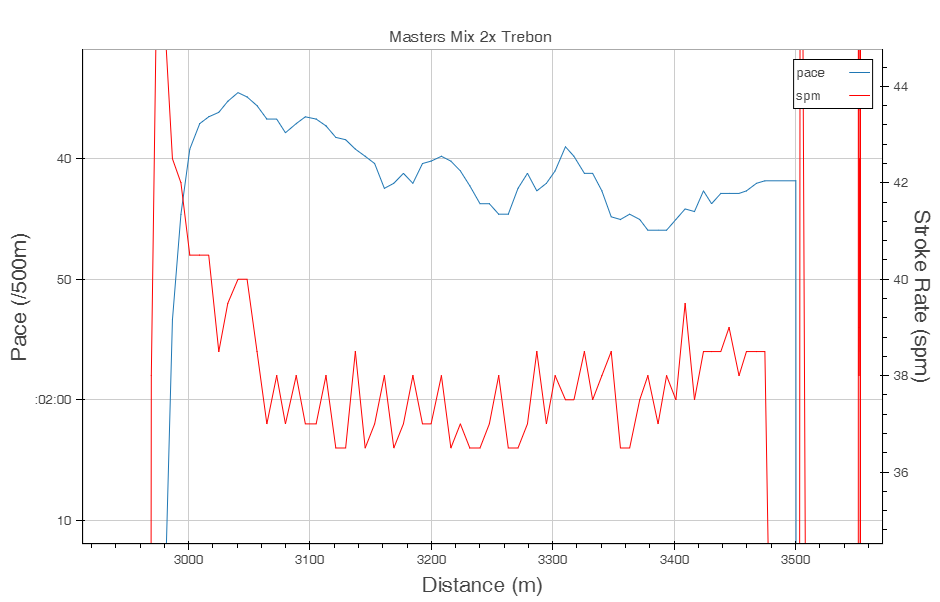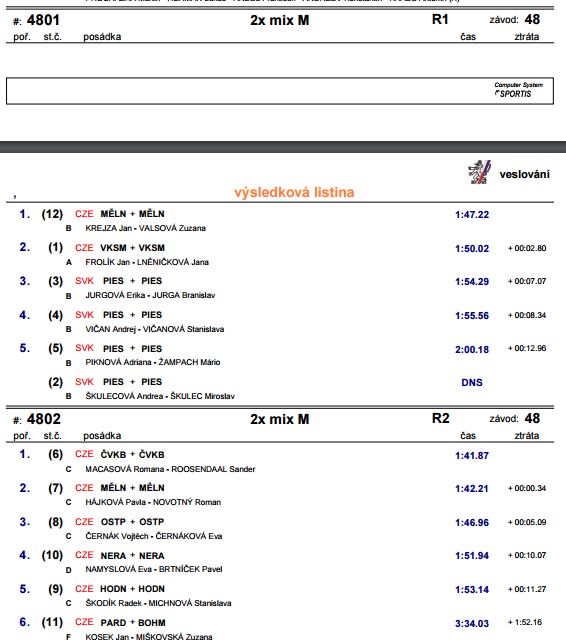 After that we waited for the girls to race. They got their revenge from the bad Saturday race and came in third place, beating crews that had beaten them on Saturday. We loaded the trailer and went for lunch. Then we drove home to Brno, where we had to take some back roads to reach the rowing club, because many roads were closed because of the Motor Grand Prix, and all the Valentino Rossi fans blocking the other roads. It's not nice driving very narrow roads with a trailer, but we managed.
A nice end of the vacation. First day at work today.
Also, I need to make a plan for the coming season. I will do another sprint race coming weekend, but more important is a 6km head race in 6 weeks which I need to prepare for.