Jul 23 2016
I woke up early and spent some time going through the news on my phone. Of course I found out about the shooting in Munich.
Munich. On Thursday we will go to Munich for the Euromasters 2016.
Munich. A beloved city. Fantastic museums. A very nice old town. Great airport. Nice regattas.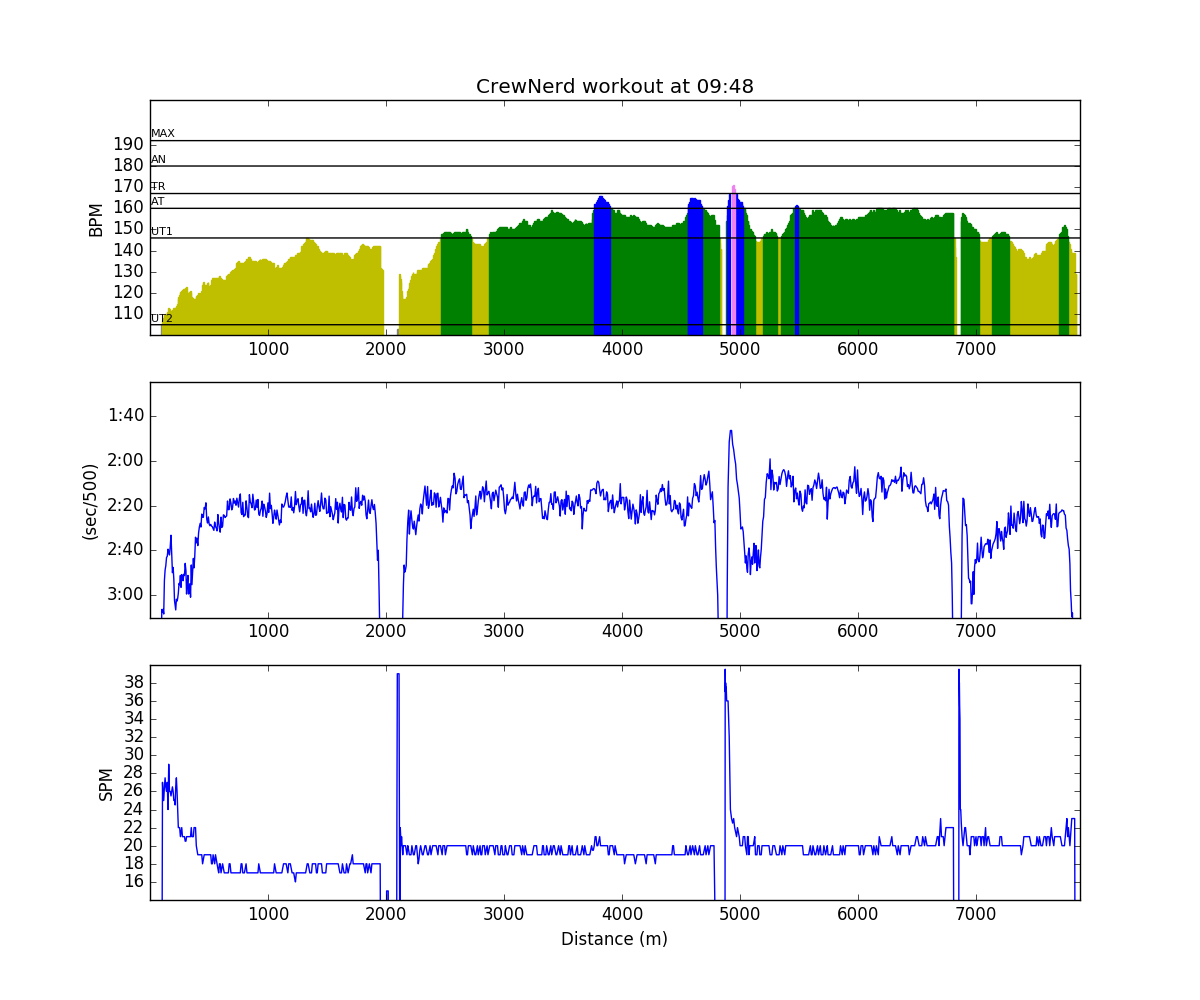 After breakfast, Romana and I drove to the rowing club for a short outing in the double. Steady state and a few practice starts.
At 9:30 it was already warm (around 27 degrees C). The water was perfect. Flat, as if the lake was filled with oil instead of water.
The 3km between 2000m and 5000m on the graph above was like a dream. Every stroke was perfect. Perfect sync. Nice 18spm. Effortless rowing.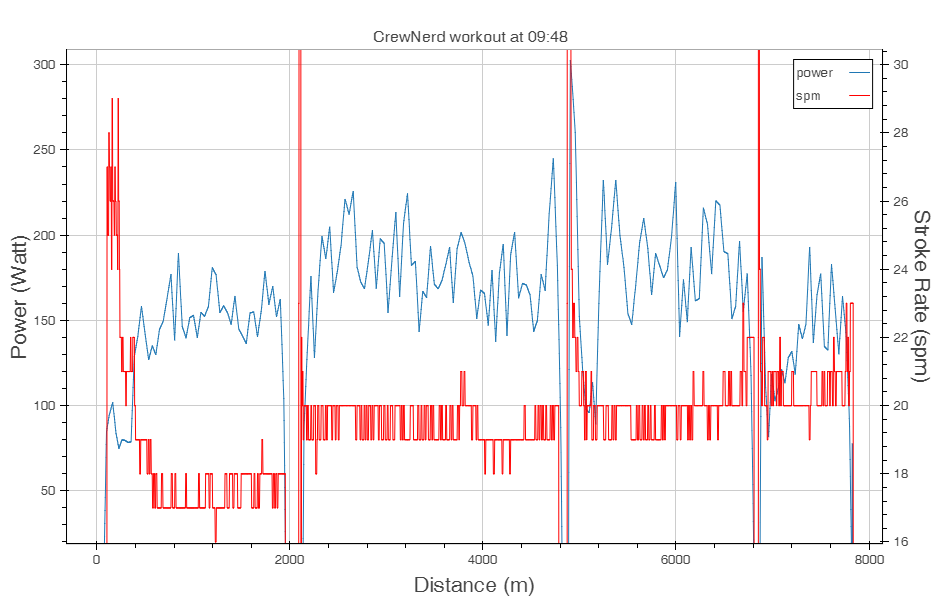 Average power is a bit lower than what I perceived. Of course, in the mixed double, power is an average for the entire crew. Also, I calculate power from OTW pace, so any technique deficiencies will reduce the power.
Follow me in social media