Jun 30 2016
Very little time for a workout this morning, but this one is short and nasty. 'Lactate is the killer' in the single
I rowed a warming up of 3km, including a few speed bursts. At the start of the 2km Albano I got ready for the first 250m.
Start, then 3×10 strokes. Ten strokes focus on strong finish. Ten strokes focus on long reach at the catch. Ten strokes focus on not digging too deep. Beep. 1:50 pace. Good.
Not much time to think, because the break is just 30 seconds. So getting ready for the next 250 from standing start while still breathing hard.
Start, and the same 3×10 stroke routine. Beep. 1:49 pace.
Then 2:30 minutes of not rowing. Just wait in the sun and think about the pain that will come almost immediately after the start of the 1000m.
Time. Ready. Go. Start strokes, then 4 sets of 3×10 strokes focusing on technique. High stroke rate out of the start and the pain didn't come immediately.
It came after 30 strokes. I was going at 32-33 spm and 1:51 pace and between strokes 30 and 40 that dropped to 31 spm and 1:54 pace.
Expecting improvement after the half way mark I battled on.
No improvement there but I managed to keep the 1:54 – 1:55 pace.
Well, even that pace dropped but I kept cycling through my focus areas and just kept going. Telling myself 'you're not giving up now'.
Writing blogs helps in these situations. Nobody wants to write a blog about giving up a well opened 1k.
Final 25 strokes and I changed the counting pattern. In this phase of the race I count to five. Five times.
Final time 3:47. Not bad actually. In neutral weather. Flat water and no wind.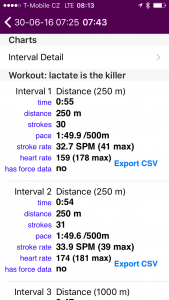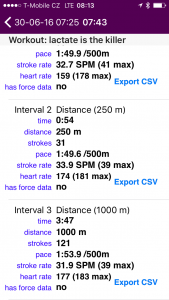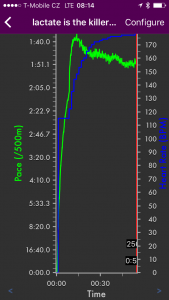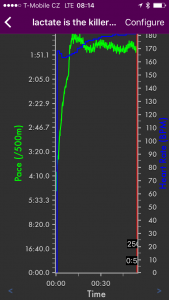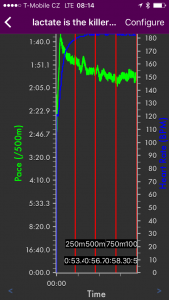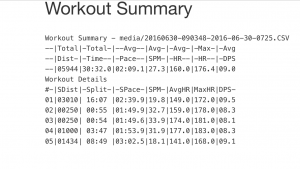 In the blog about yesterday's training I forgot to write that I measured my catch angle on the dock. During the row I tried to memorize my real catch position, then at the dock I moved the handle to that position and did some goniometric measurements. 53 degrees roughly.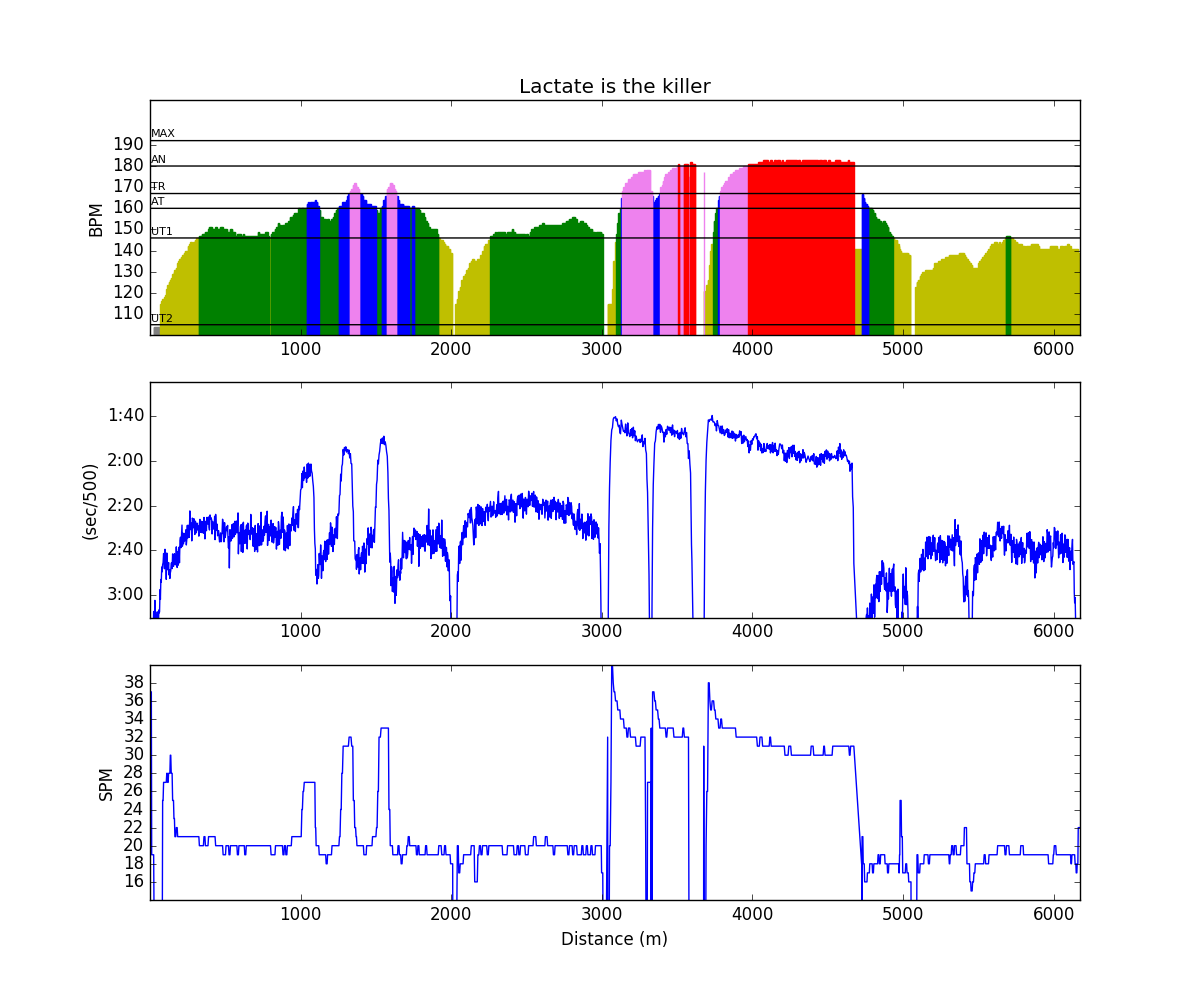 Follow me in social media