Feb 27 2016

I haven't run a lot from home lately. I have been doing my Saturday running session together with the girls, and that means running from the rowing club.
Today, the girls go to Olomouc for erg/lactate testing, so I was free to do what I wanted. I chose to run my "traditional" 12k loop. Somebody created a "two season" picture of the little pond next to the old railway station of Jehnice. I like it a lot, and it kind of illustrates why I love running in this area. There are short (but sometimes very steep) climbs, there are ponds and brooks. There are fresh water springs. It's really a nice place to run.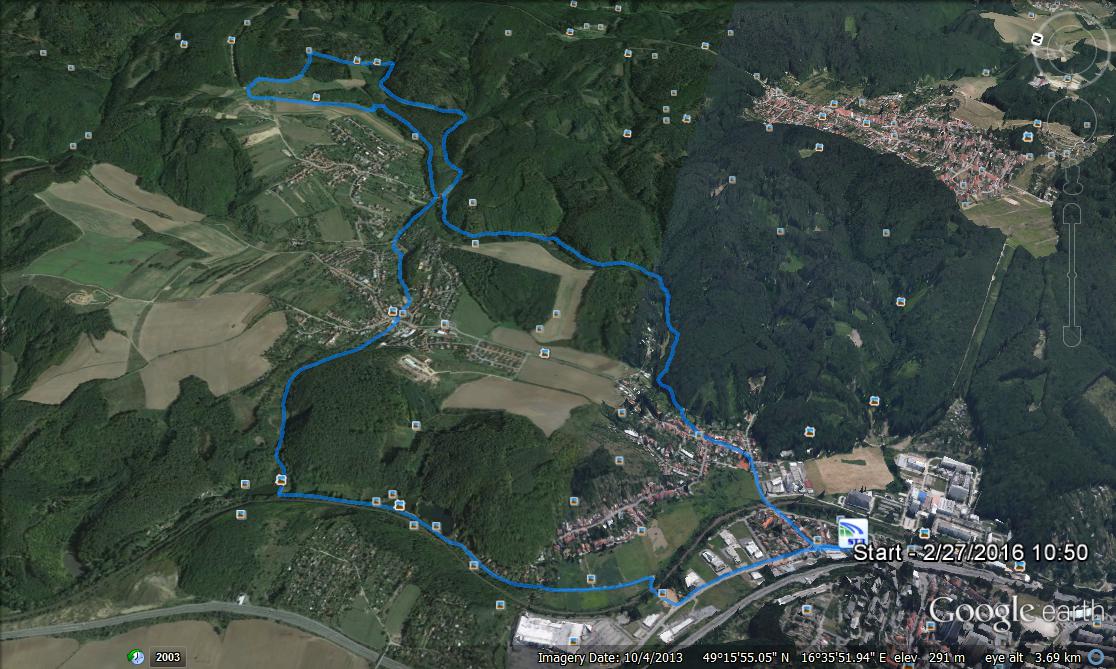 I have no heart rate data today, because I forgot to "pair" it with the Garmin, after having unpaired it last week.
According to Strava, I have done this loop 15 times, but the last time I did it was in September.
https://www.strava.com/activities/503314803
My fastest ever time was 57:40 (March 2014). Today's effort was 1:00:14. Not bad.
Follow me in social media