Feb 7 2016
The plan was 4x20min. The plan was also 9 hours of exercise this week. I am 60 minutes behind the plan.
Still, I decided to just do 2x30min. There were 2 half hour sessions planned on RowPro which I rowed. I need the company to get motivated. Somehow doing 4x20min solo doesn't appeal  to me in this part of the season.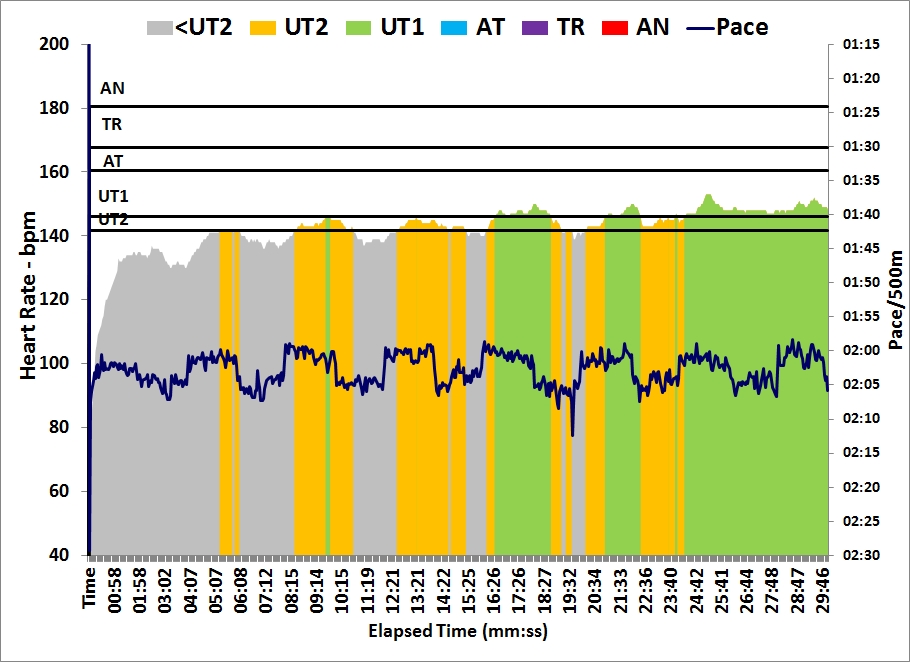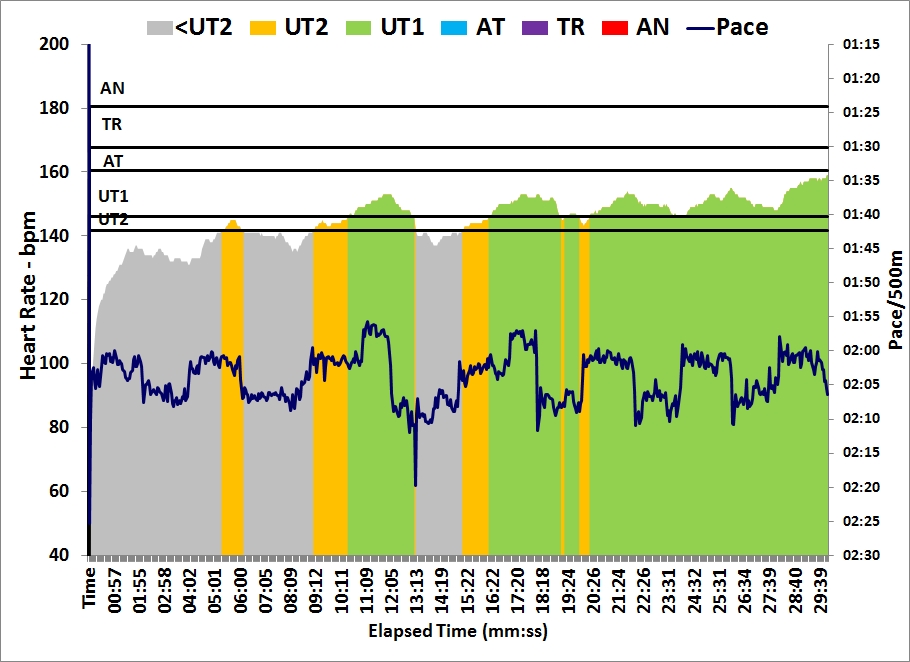 Rowed the two intervals as Wolverine Plan L4 intervals to survive the boredom, doing 20spm, 22spm, and 24spm. Definitely lower than the 200W today. This has to be a light training. After 2x30min at 185W, I measured Lactate at 1.5 mmol/L. If I had ventured above 200W, I would definitely be at too high lactates.
OTW for next weekend is starting to materialize. We have to repair the dock on our river club site, and transport a few boats, which is a 10 minute drive with the trailer. Judging from text message today, there seems to be enough people who want to row, so I think we can organize the transport  and repair works for Friday, and row OTW for 3 days.