Sep 22 2019
On Monday, I unloaded the boats from the trailer and gave them a good wash.
On Tuesday, I drove to Prague, which took me more than three hours. I checked in to the hotel and then took the walk from Strahov to Kampa Island. Here's a picture I took on this 30 minute downhill walk.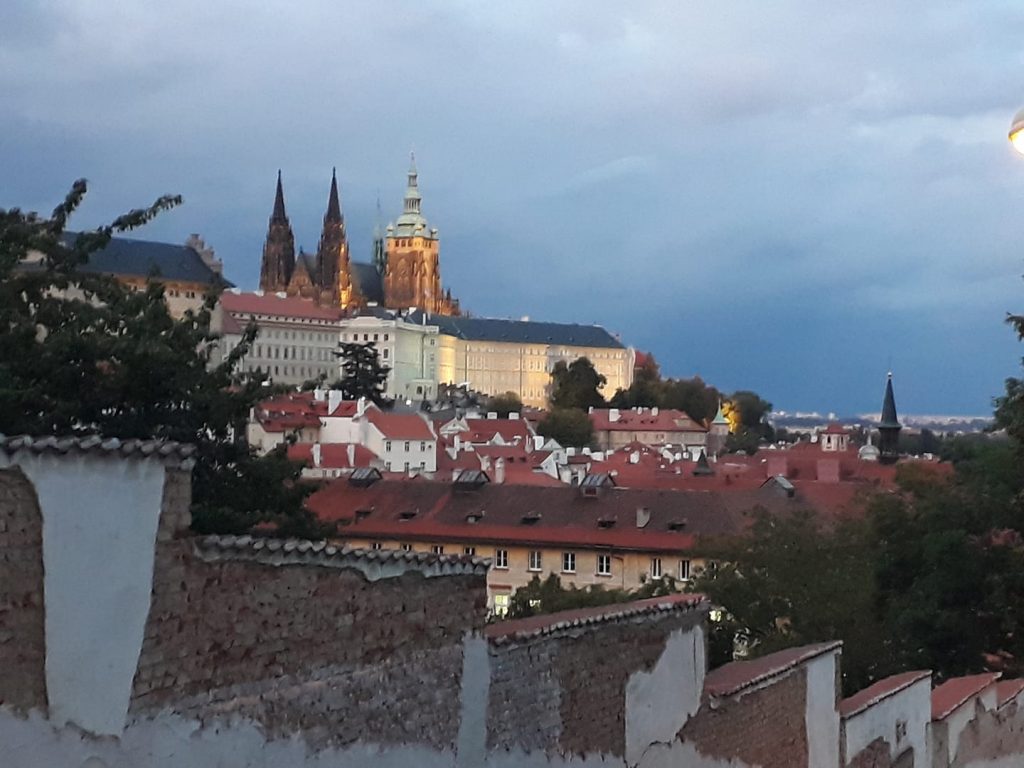 There was some rain coming from the west, looking by the clouds. I had a very nice dinner in the restaurant Kalina Kampa.
On Wednesday, I spent the entire day in Jenec, presenting at a Drone conference: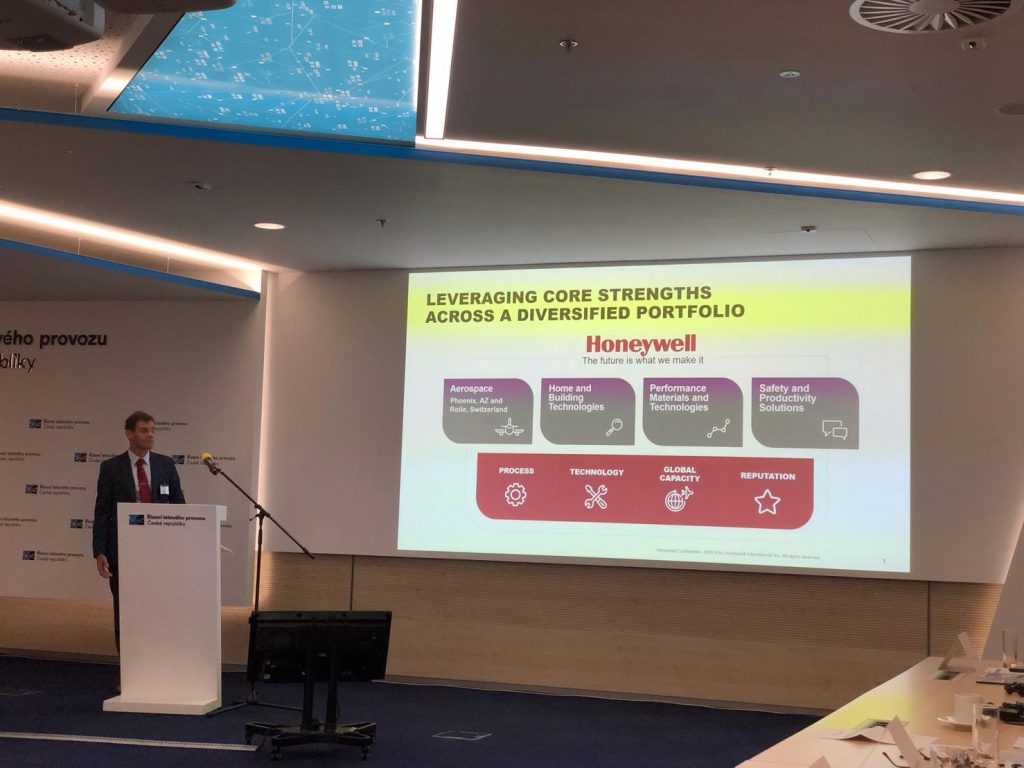 The picture shows me before lunch and before I destroyed my tie by spilling the contents of a profiterole all over it. Petroleum ether came to the rescue, luckily.
No training on Thursday. It was another day of presenting, this time at the home base.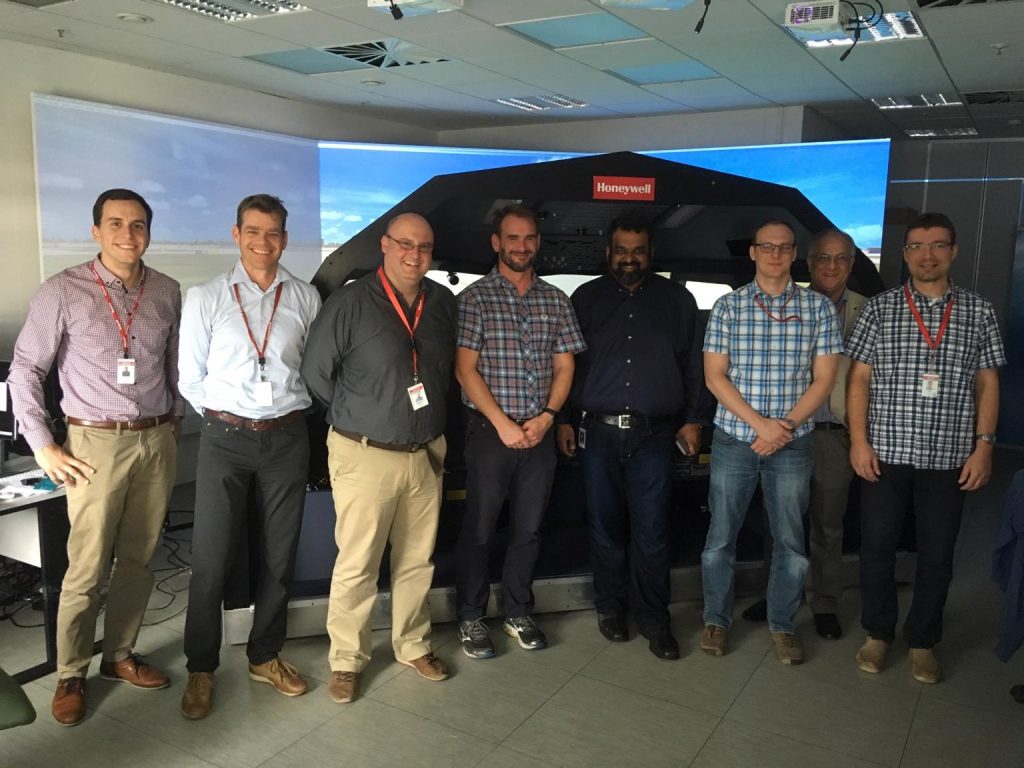 So after all the Linkedin-fame, Friday was a day for a workout.
To ease into training again.
My strength trainer totally got the point. An easy session, not too hard. You bet. I don't know what she made me do but I felt it for two days afterwards. Just some deadlifts, squats, bench presses, cable rows, and other exercise.
On Saturday I did the first row after WRMR. A steady state in the single. I rowed up to beyond the castle and back: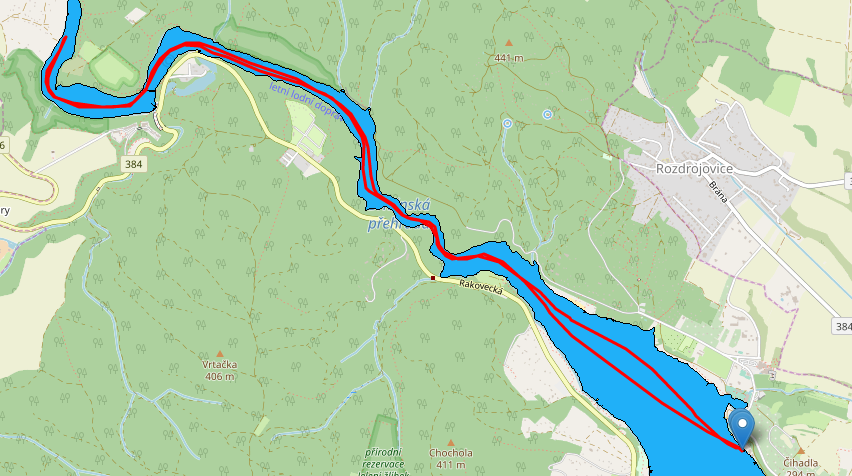 It was a gorgeous row. The only problem was that I had forgotten my SpeedCoach at home. This always happens after a regatta. I have my rowing kit in the wrong bag, or I have to charge it, and I forget to put it in my standard rowing bag. Well, at least I had heart rate data from the Polar arm belt, and stroke rate and pace data from the Garmin watch.
Today, the weather was gorgeous. I had originally planned to go swimming, but with the sunshine and the nice autumn temperatures (18 to 22 degrees and sunny) I decided that a bike ride would be more like it.
I rode up to Vranov and back through mostly forest trails: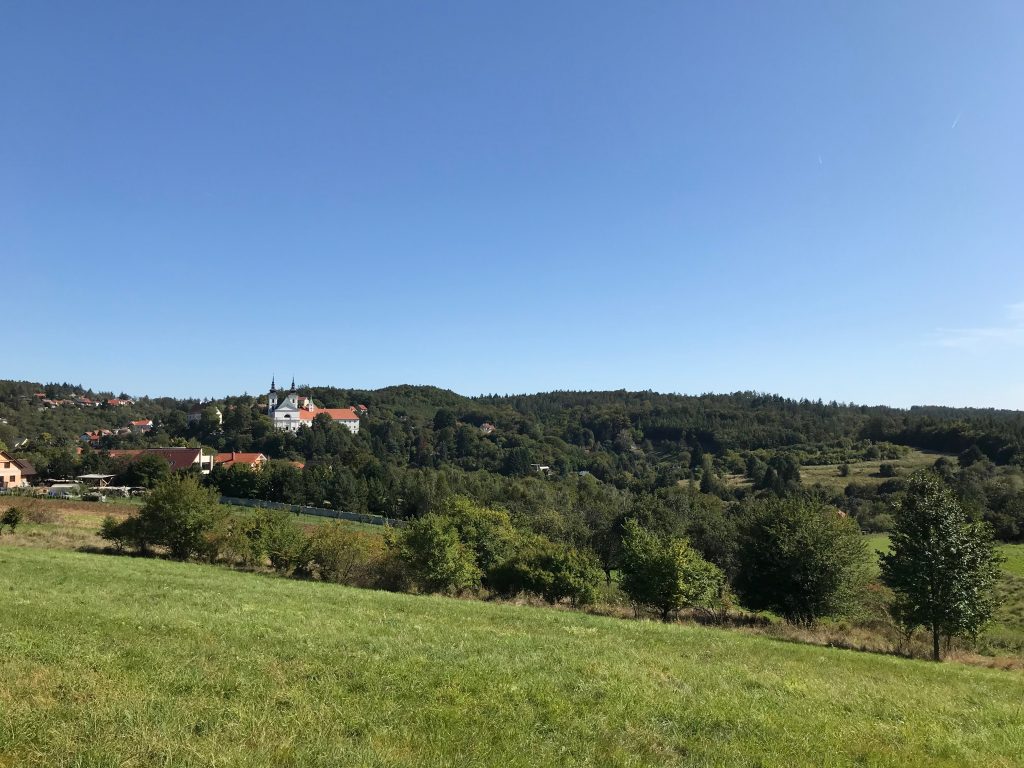 Here's an example of a nice trail: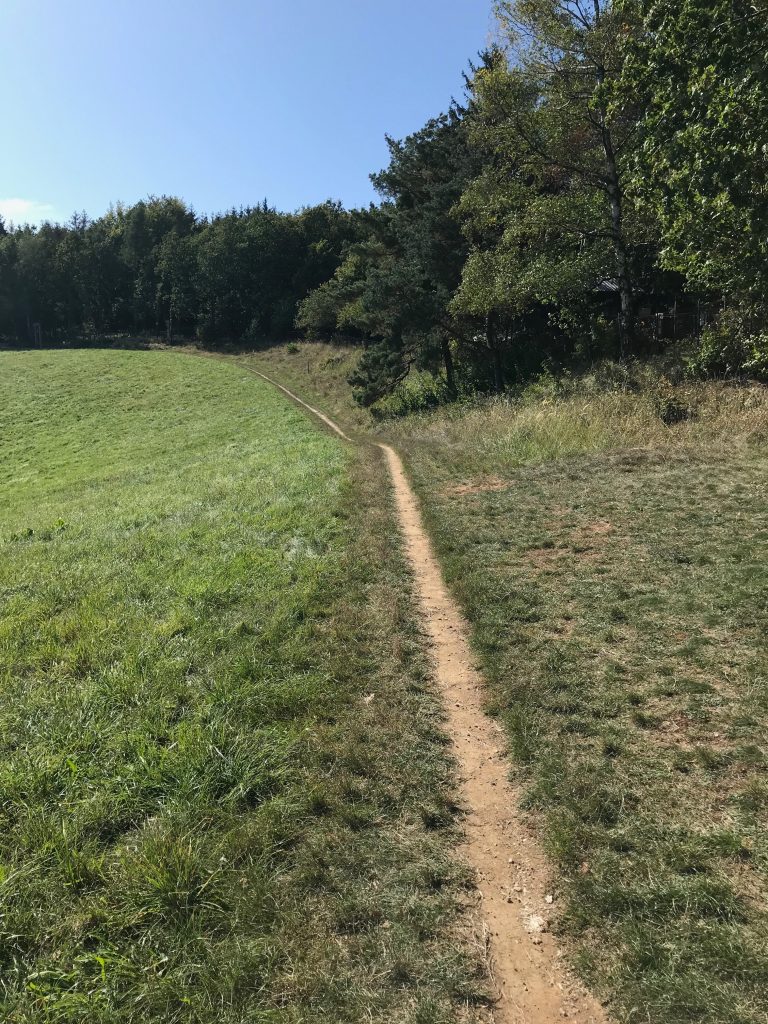 Going down through the forest, I didn't take pictures. Actually, some places were so steep that I got off my bike and hiked.
I made a stop in the village of Lelekovice and a beer in a pub garden. It was nice to sit in the sun, listen to the silence, and gaze at the forest.
Follow me in social media