Sep 21 2019

Basically the last full week before the World Rowing Masters Regatta. Also the week in which we would have guests from the USA, Australia and New Zealand for the second Prygl Rowing Camp.
On Monday I did nothing. I think it was a typical long work day Monday. It's become a habit to have Monday fully dedicated to work and not bother with any exercise.
On Tuesday, I did a 6x250m workout. The bad thing is that I don't remember if I did it in the single or the double.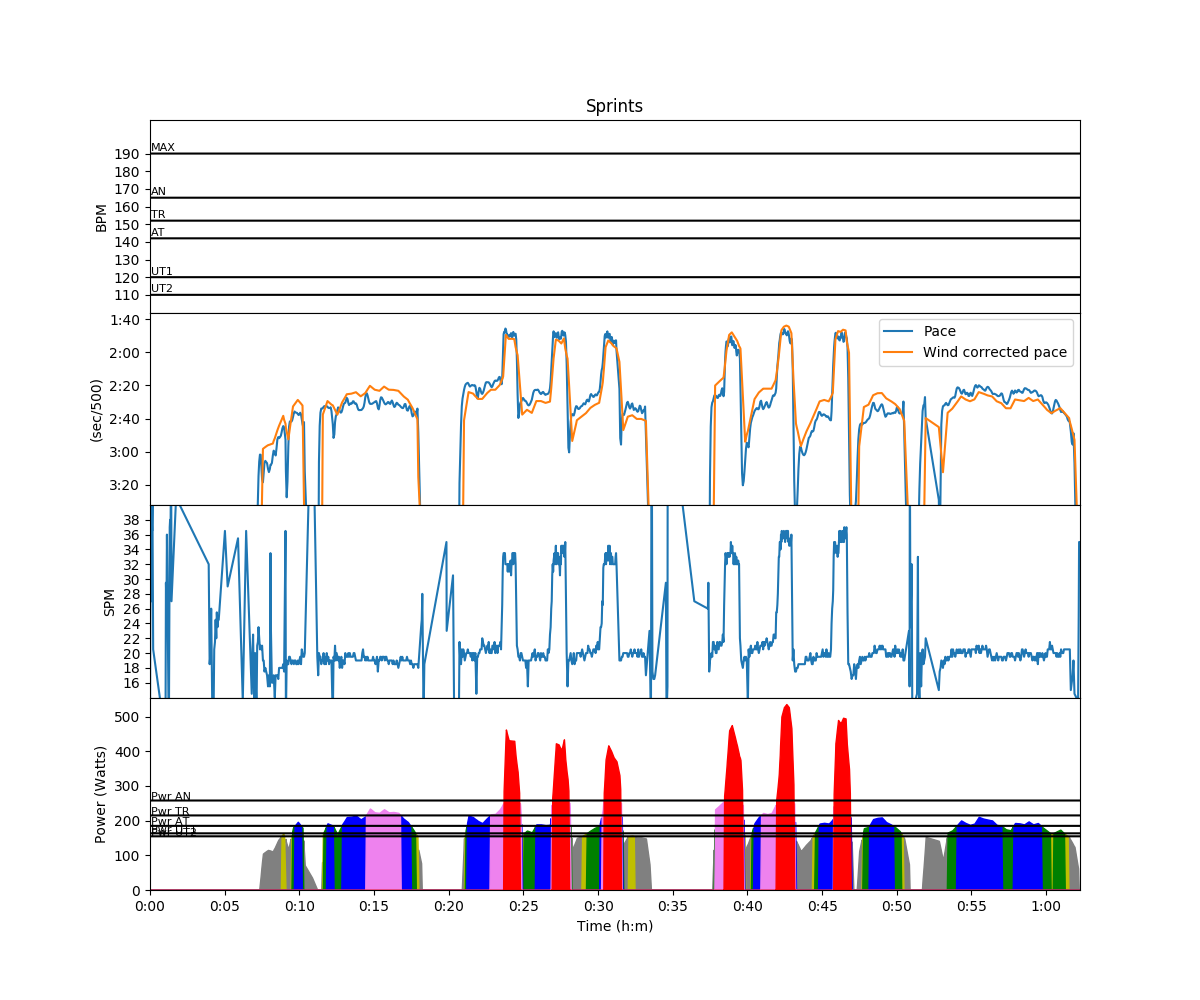 It looks like I rowed in the double. Why would I use the rowsandall.com power estimation functionality if I rowed it in the single? But the workout is recorded as a workout done in the single. I do vaguely remember that my Empower Oarlock battery was flat, and I probably also forgot to take the heart rate sensor. The splits do look more like a workout rowed in the single. Let's assume I rowed this in the single.
On Wednesday, I did the last weights session before WRMR. In the evening, we had our welcome session for the camp.
On Thursday, I did a short paddle in the single, while the camp participants were doing their third session of the day. After the warming up, I did one 2k, starting at 24spm and increasing the stroke rate every 500m.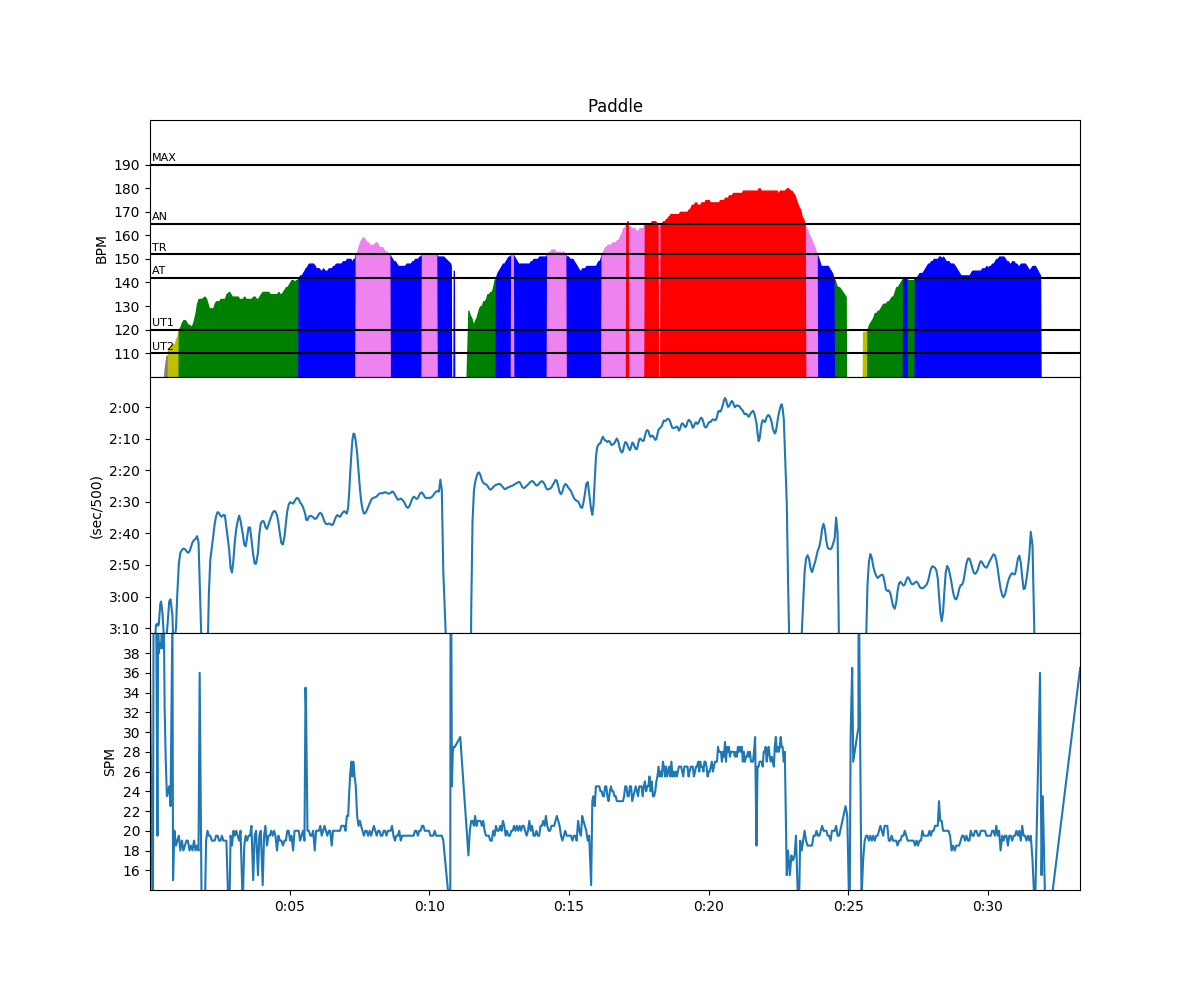 I had to stop early because I got waked by a coach's launch. It's ironic that it was my wife Romana who waked me.
On Friday, I had time for another short paddle with some speed bursts: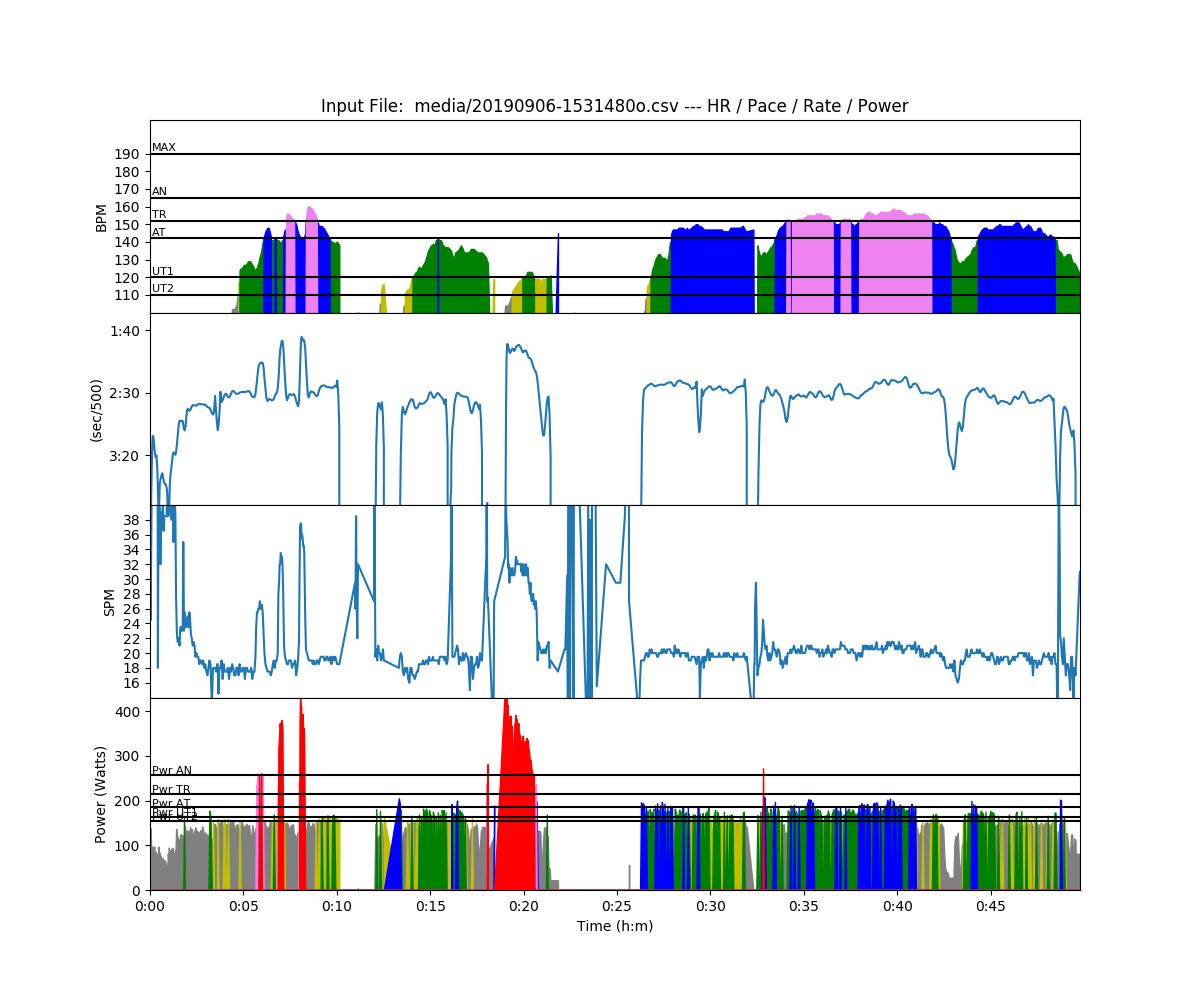 For a change, my heart rate sensor failed completely.
On Saturday, I did 2×10 minutes on the erg, as part of an ergometer data instruction session. The first ten minutes we rowed with feet out.
On Sunday, we did our only training in the WRMR mixed eight.