Aug 26 2019
I ran around the world in 65 minutes. More about that later.
My last blog post was on August 17. Nine days ago.
On Sunday, August 18th, we went out in a quad. The session was 750m/4min + 500m/4min + 250m. I forgot to put on my heart rate strap, so I only have stroke rate and pace data: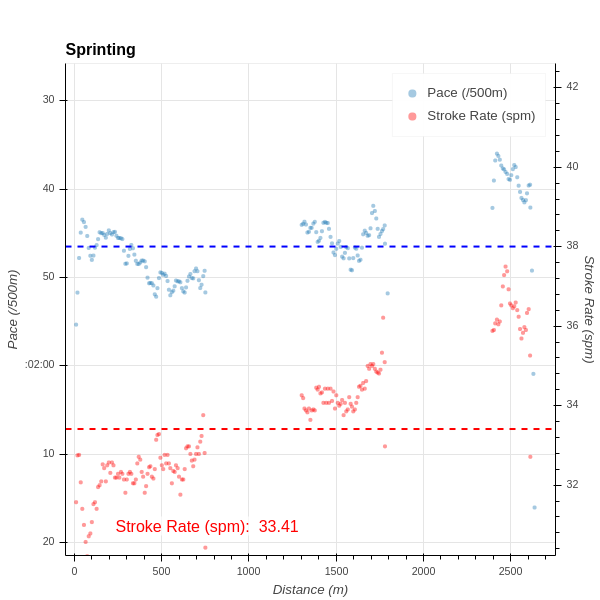 Here's the summary:

Workout Summary - media/20190818-0951330o.csv
--|Total|-Total----|--Avg--|-Avg-|Avg-|-Avg-|-Max-|-Avg
--|Dist-|-Time-----|-Pace--|-Pwr-|SPM-|-HR--|-HR--|-DPS
--|02657|00:14:23.5|02:42.5|000.0|27.3|000.0|000.0|06.8
W-|01500|00:05:23.7|01:47.9|000.0|33.2|000.0|000.0|08.4
R-|01158|00:06:15.4|02:42.0|000.0|24.8|000.0|000.0|00.6
Workout Details
#-|SDist|-Split-|-SPace-|-Pwr-|SPM-|AvgHR|MaxHR|DPS-
00|00750|02:44.6|01:49.8|000.0|32.3|000.0|0.0|08.5
01|00500|01:46.9|01:46.9|000.0|34.1|000.0|0.0|08.2
02|00250|00:52.2|01:44.4|000.0|34.6|000.0|0.0|08.3

I am omitting a 15 minute warming up and a 25 minute cooling down for a total of 65 minutes of rowing.
On Tuesday, August 20, I had to go extremely early. We have VIP managers in town and were doing full days of reviews. I was happy to be able to get in a workout before work.
The workout was 2x(4x(250m/250m)/5min in the single.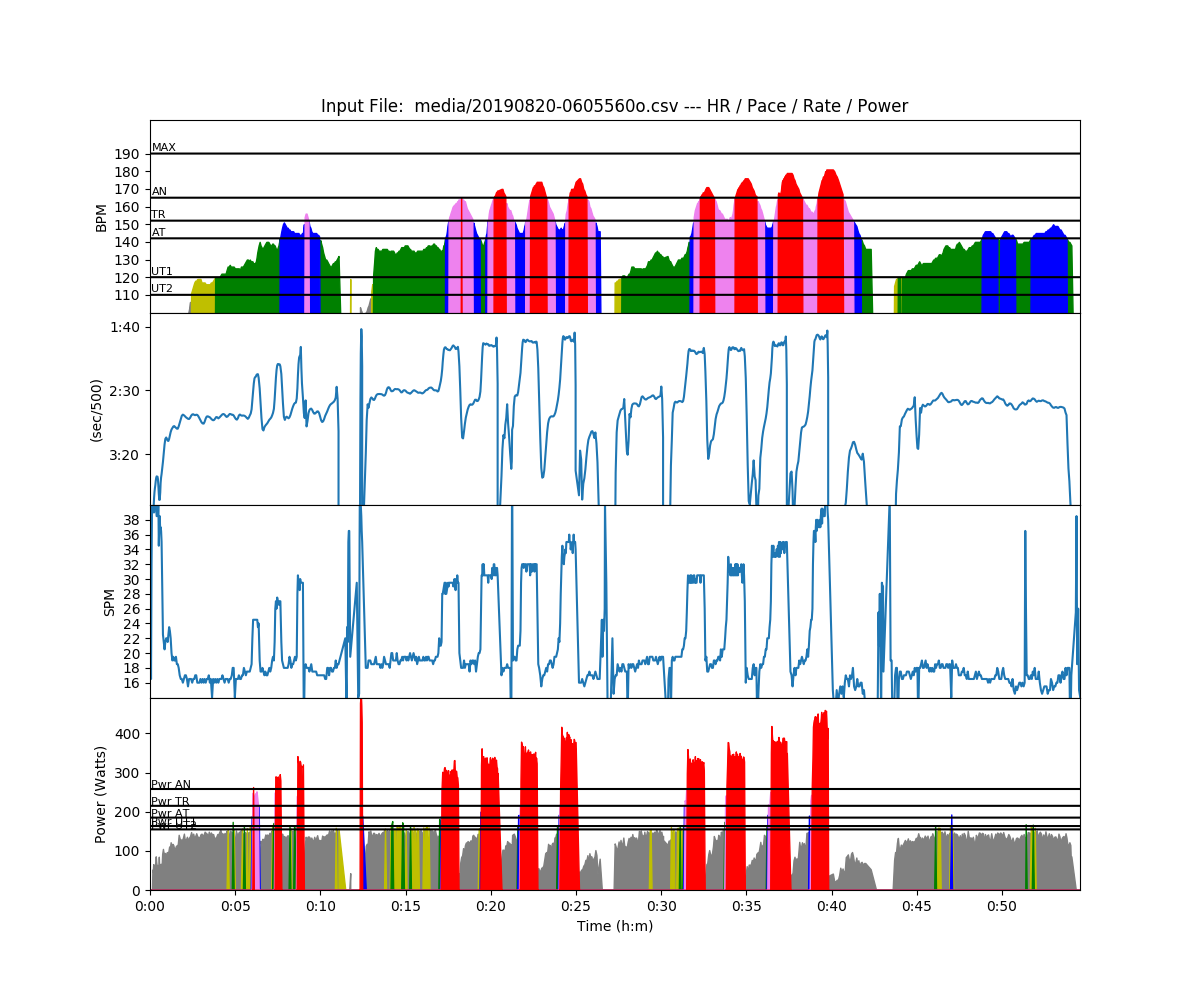 That was a nice and tough workout.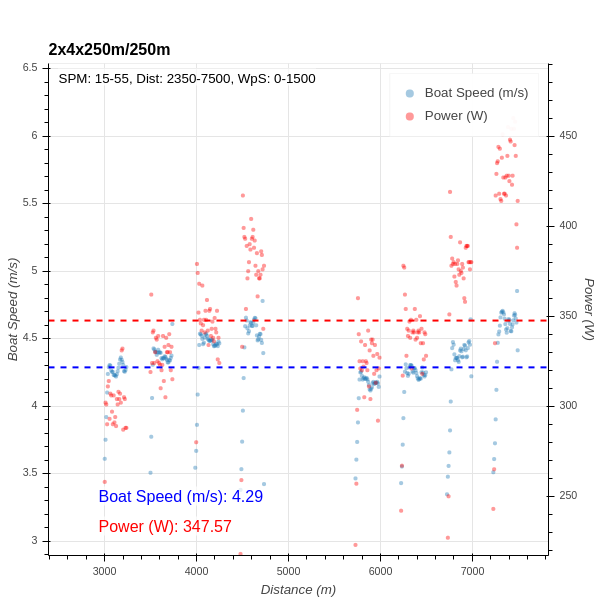 I was especially happy with the second series, into the headwind. I had to work much harder to get the same boat speeds but I was able to do it. Average boat speed 4.29 m/s is a 1:58 split per 500m.
On Wednesday, I did a good weights workout.
On Thursday, I made it to the rowing club, but only in time to put my single on my trailer. Trailer to be towed to Trebon by somebody else.
On Friday, I had a work meeting in Prague, so Romana and I left in the morning and she dropped me off at my destination close to the airport. The D1 highway was benevolent that morning, and we arrived an hour early. The meeting went very well, especially after the small chat brought us to South Bohemia (where I was going to go later that day), then to Trebon, and then to rowing. One of the meeting participants turned out to be a former rower, from Trebon in South Bohemia.
After a business lunch, Romana and I took the road from Prague to Trebon, where we arrived around 4:30pm. Romana drove, because I was doing work related calls in the car. We picked up the keys for the accommodation (for us and for 23 other club members, mostly kids) and headed to the rowing club to attend the team representatives meeting.
Then we had to wait for the trailers and the kids to arrive. They had been stuck in traffic on the D1 and arrived when it was starting to get dark. I managed to prepare my single, and then we headed to our "hotel", the boarding house of the Trebon Secondary School of Fisheries and Water Management. We had a late dinner in a nearby Italian restaurant and went to bed.
Saturday, regatta day!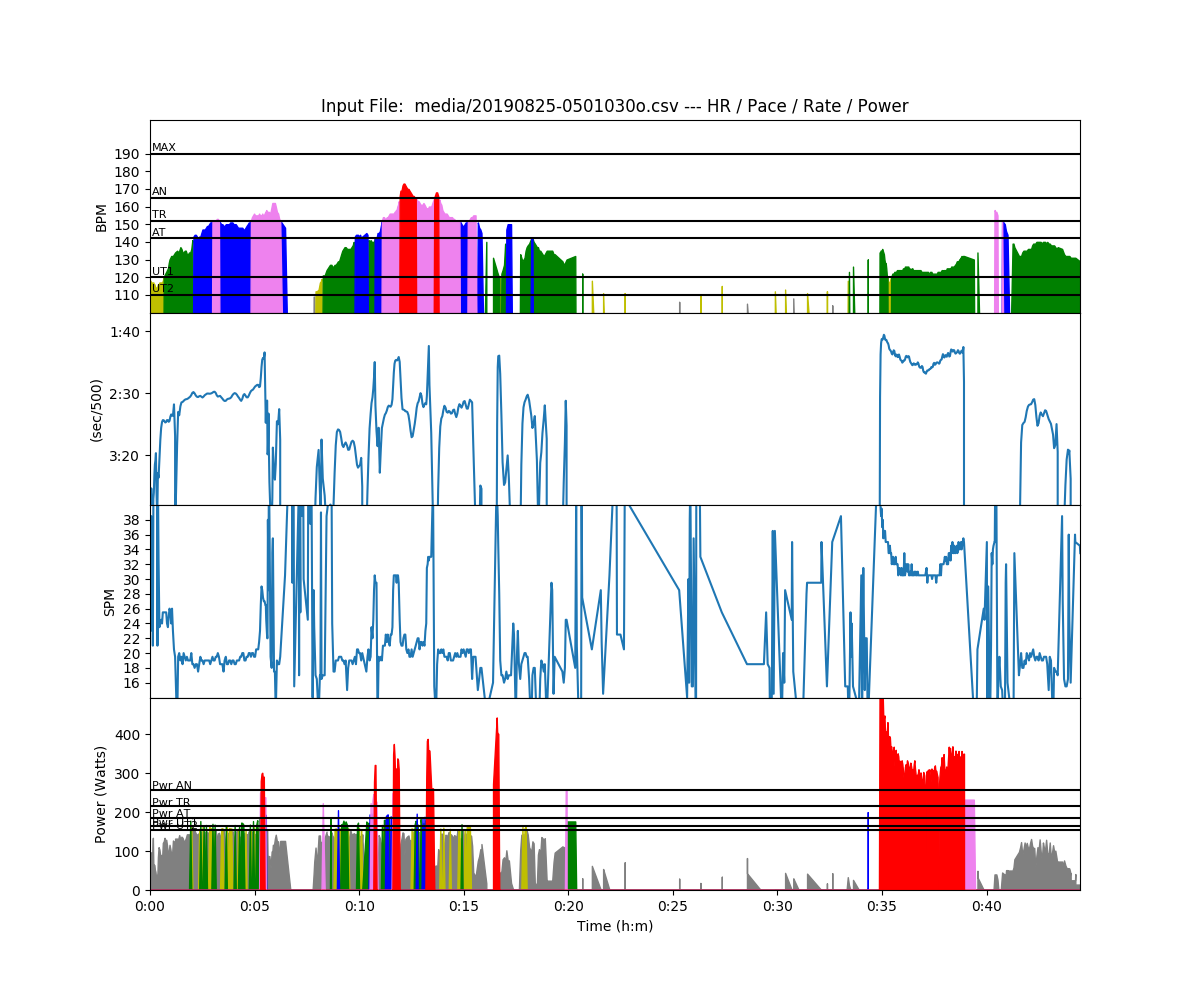 My first race of the day was in the single. It was a full race with 6 boats in the C category. They put me nicely in the middle in lane 3. It was challenging weather. Cross/headwind throwing up some chop. Around the 2000m, the lake was wild, with big waves, but from our start at the 1000m down to the finish line it was choppy but rowable.
I had a good start and did 10 power strokes. By the time I checked my position, I was in third place behind my friend Jiri Rysavy and Mr Drnek from Vajgar (from the town of Jindrichuv Hradec).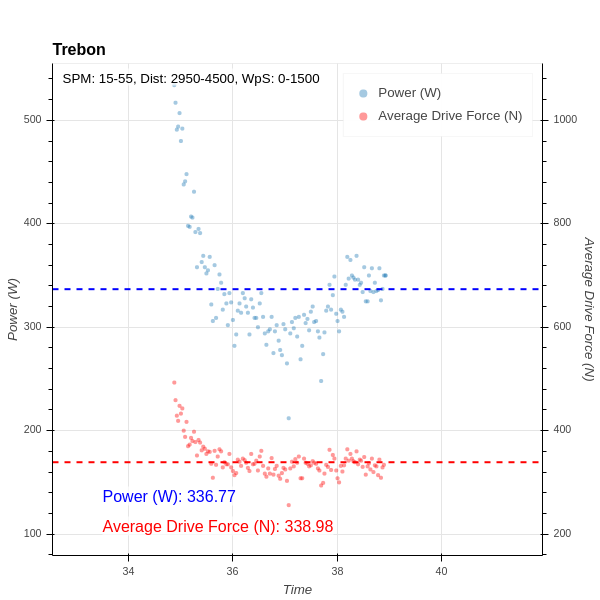 Knowing that this was going to be a slow race, I lowered my power to a sustainable level, trying to aim at 320W. With the cross wind and chop, I had to pull slightly harder on my non power measuring oarlock, and some strokes were slightly off. Nevertheless, the three of us pulled away from the rest of the field.
With 400m to go I increased pressure, and then the stroke rate.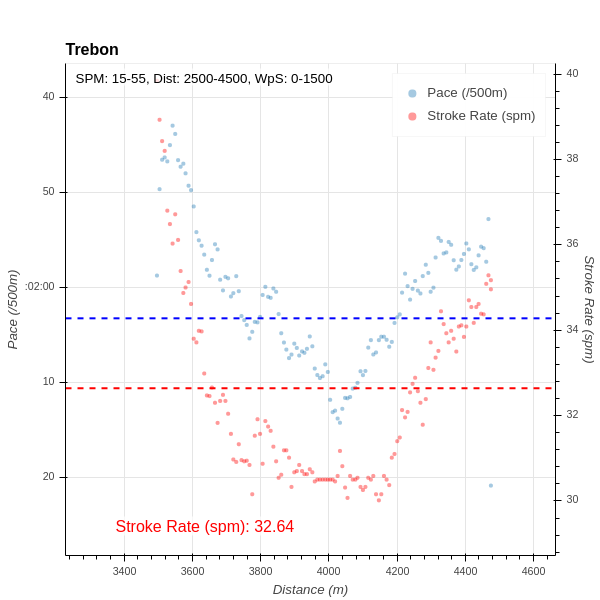 I was trying to catch up with the two boats in front of me, putting pressure on both of them. I was pretty happy with the stroke rate numbers I saw and I also managed to keep good form.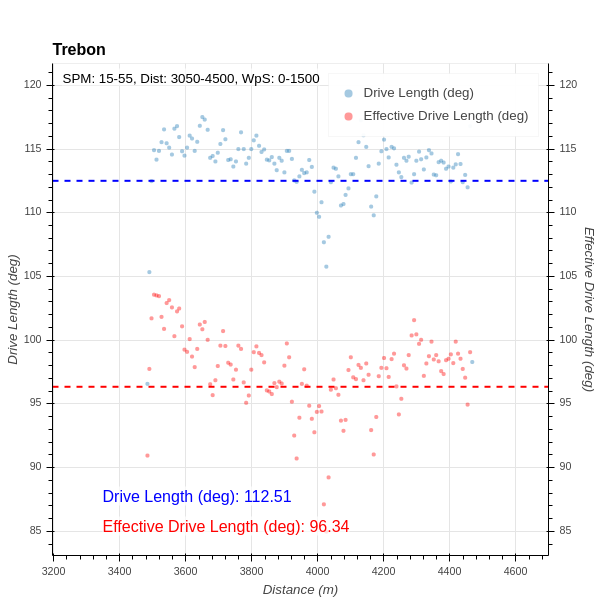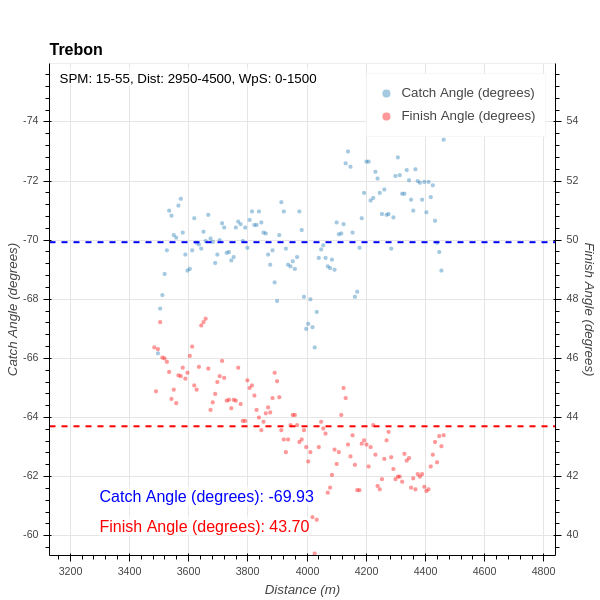 Unfortunately for me, the only effect of my trying was that all three of us sped up and we arrived at the finish line in the same order, just all three very exhausted. I congratulated Jiri and Tomas and we all paddled back to the boat stands.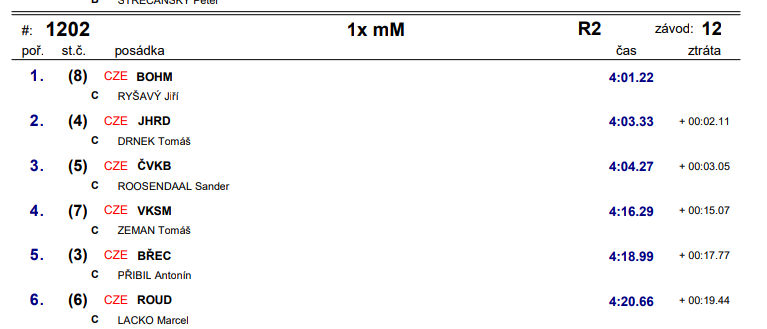 An hour after my single, I had a fun race.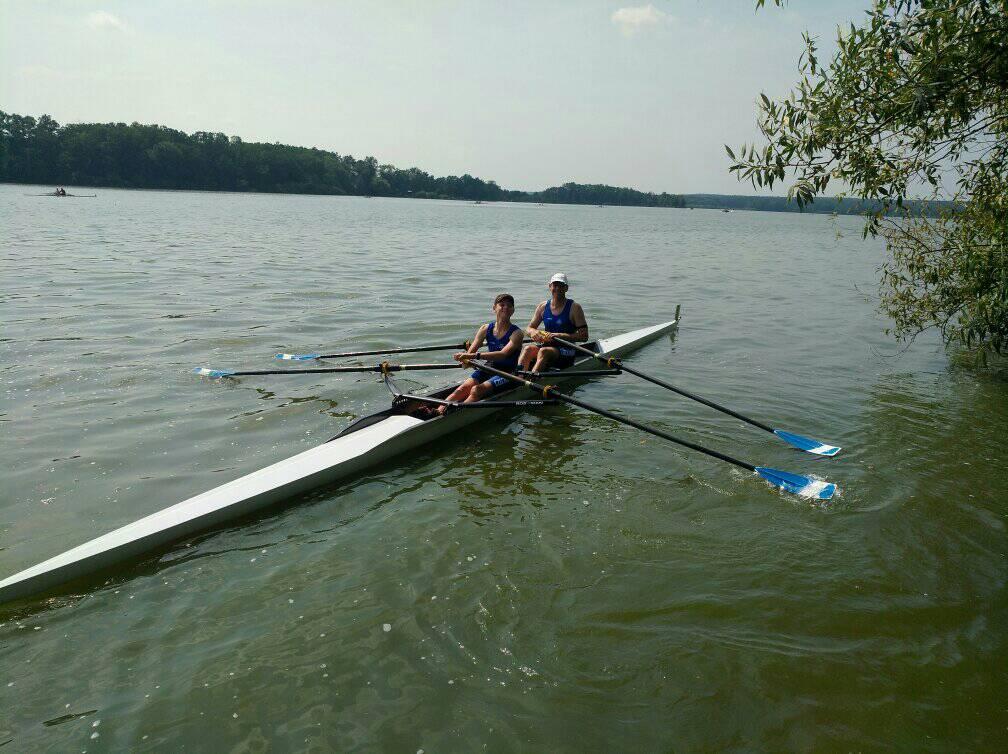 My son and I competed in the "Master+Child 2x mix" category, where half of the boat must be older than 27 years and the other half between 12 and 14 years. Also, Macon blades are mandatory.
We managed a blistering 1:49 time in the headwind, finishing third in our heat. We would have won all the other heats.
That was a great race. It was pretty hard to row with the Macon blades. You almost feel no resistance in the water, and it's very easy to mess up the stroke. I hit a buoy with 200m to go and it took me a few strokes to get the blade right again.
The final race of the day was the Masters 8+. Three boats and we came in third. However, it was a board to board race for the entire 1000m and we were holding very well with the other crews, considering that we were a ad hoc crew that had never trained together. I was very happy about how we performed. I was sitting at bow seat, but the boat was rock stable and I was able to pull very hard.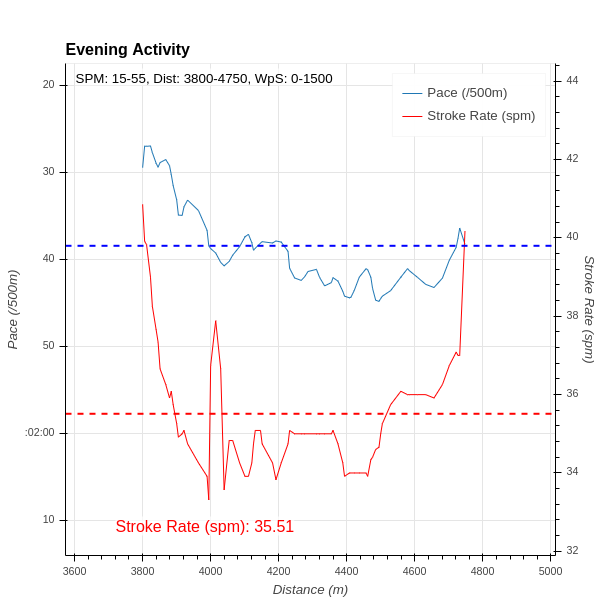 After this race (at 7:30pm) it became dark fast. We went back to our accomodation and visited the same restaurant as the evening before.
On Sunday, I had only one race, in the mM 4-. I decided to do a little cross training in the morning, so I ran around the world. Literally. The lake in Trebon is called "Svet", which means world. It's a very nice run. First it goes over the dam, then through a nice park, then along the lake shore, entering marsh lands at "the end of the world", back through a litle forest, and then through the spa park.
The 4- race wasn't very good. We never got good rhythm and our sole opponent gave us almost 20 seconds. On bow seat, I couldn't pull at full power, because when I did I was turning the boat. As this was the very final race of the regatta, we could at least say that our boat closed the course.
The drive home was uneventful, which is a big plus when you are towing a trailer full of new Wintechs and Fluids (and a few older boats):