Apr 22 2018
Another beautiful and sunny day. Romana and I went to the rowing club immediately after breakfast, to avoid having to row in the middle of people renting kayaks or pedalos, with no clue of traffic patterns.
We found that the wind direction had changed to North wind again, but there was hardly any wind. The lake was mirror flat, except from a bit of wake from the Rescue Service.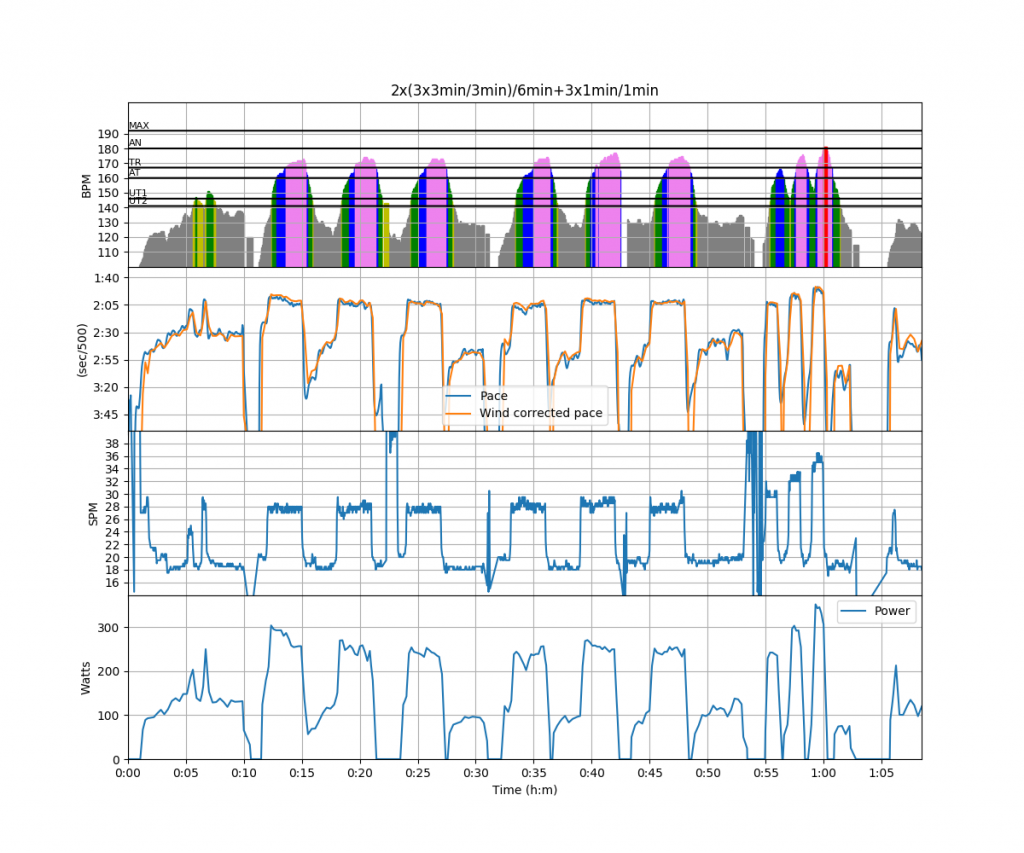 The workout we did was:
2x(3x3min/3min), then 3x1min/1min.

Rest between sets 6 min. The three minute pieces at race stroke rate, the 1 minute pieces +2spm
We deciced to take the stroke rates down a little. Our 1k racing takes a little over three minutes, so I couldn't imagine us doing 6 of them, followed by three 1 minute efforts.
Also, we need to row together and we haven't been above 24spm this year.
So I rowed the 3 minute pieces around 28spm. In the final 1 minute efforts, we did them at 32spm, then 32-33spm, and then I told Romana that we should do the final one at not higher than 33spm, because that is high enough.
About fifteen seconds after I said that, I started the piece at 34spm, increased to 35-36spm and kept it like that. It was a great row.
A shower, and then a coffee on the bench in front of the club house, overlooking the lake, listening to birds' songs.
There is nothing wrong with our boat speed!
Follow me in social media