Jul 10 2016
Romana and I drove down to Hodonín today for a day of rowing. Romana met with the eight (and the quad) she will stroke in Munich, and I met my double partner Kazimír. A kind of a Masters training camp. On the Morava river, the border between Slovakia and the Czech Republic. Masters on the river.
We arrived just before ten. The ladies of the eight arrived a few minutes after us. I had to wait for Kazi, as usual. No problem. I asked one of the Hodonín ladies if Kazi is training hard, and she answered that he is. Apparently his single goal for next weekend's Masters Nationals is "to beat Roosendaal". I smiled and said we could do that race this afternoon on the river. I am not sure if she knew that "Roosendaal" is me. 🙂
I beat him twice this year. He used to beat me two years ago and was out of the running last season because of hip surgery. Most probably, coming weekend we'll be racing each other in the single at the Masters Nationals.
Anyway, Kazi turned up and we took a double for a steady state row with technique exercises.
When I asked him about his training regime, he commented that he "was just fooling around and will start serious training next year". 🙂
Hodonín is on a river, so I was looking forward to try out my wind and stream correction algorithms on rowsandall.com with river data. Unfortunately, the wind was blowing in the opposite direction of the stream and the stream was a very lazy summer stream, so there wasn't much pace corrections going on.
Before lunch, Kazi and I rowed a bit more than 13km, mainly steady state and technique exercises. After lunch we spent an hour adjusting the boat. There was a lot wrong with this double. The height differences were different for stroke and bow seat. The bow starboard scull was set at a very high oar angle so Kazi had difficulties keeping his blade in the water.
After lunch we did speed work, the main part being three times 250m from a standing start:

Workout Summary - media/20160710-203236-2016-07-10-1458.CSV
--|Total|-Total-|--Avg--|Avg-|-Avg-|-Max-|-Avg
--|Dist-|-Time--|-Pace--|SPM-|-HR--|-HR--|-DPS
--|07874|47:36.0|02:04.6|26.8|152.8|175.6|10.3
Workout Details
#-|SDist|-Split-|-SPace-|SPM-|AvgHR|MaxHR|DPS-
01|02803| 18:50 |03:19.1|13.3|141.0|172.0|11.3
02|00250| 00:49 |01:39.8|36.0|156.0|178.0|08.3
03|00250| 00:50 |01:40.7|34.5|158.0|175.0|08.6
04|00250| 00:51 |01:43.3|33.6|158.0|177.0|08.6
05|04321| 26:16 |03:02.0|16.4|151.0|176.0|10.0

As you can see from the summary, we did those 250m from standing starts around 1:40 pace. I am quite happy with that. Kazi and I managed a 1000m in 3:17 at the Masters Worlds in Varese, which to date is my fastest 1k (in the double) as a Masters rower. I think we could be close to that in good weather. So nothing wrong with Kazi's training regime.
We did the first 250m full out and at high rate. For the subsequent two 250m intervals we lowered the rate, trying to find that "fast yet light" stroke.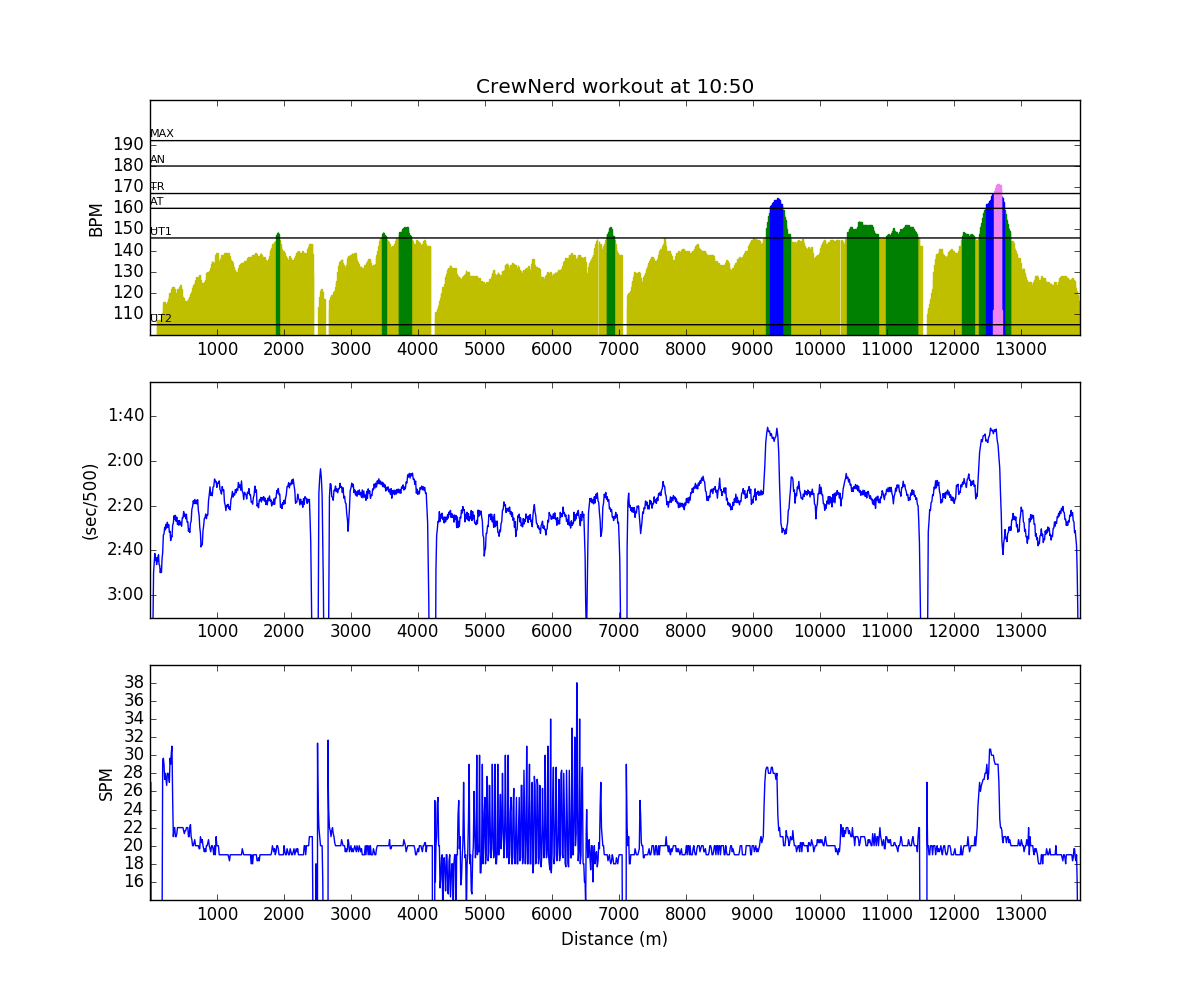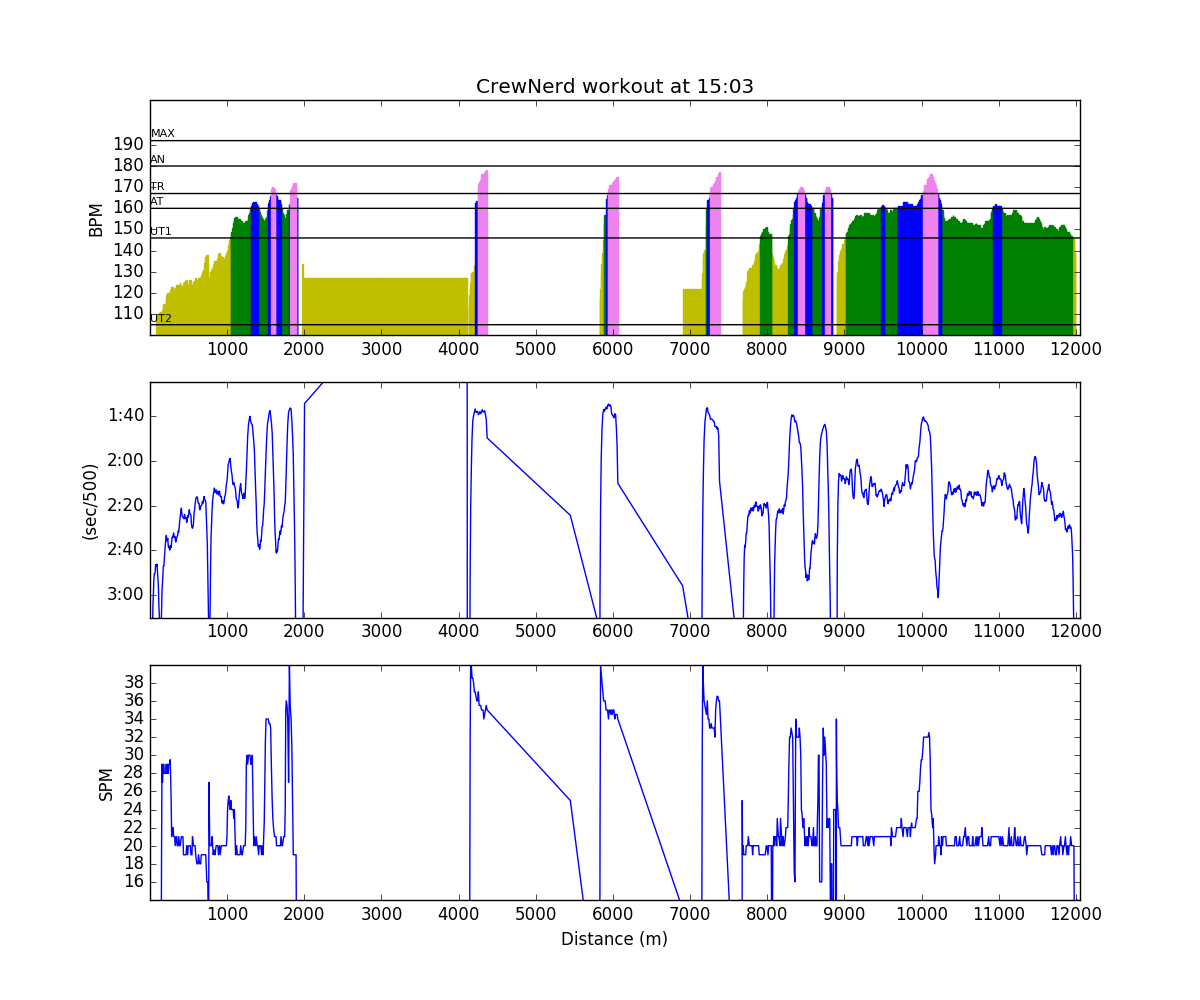 For the 250s, I set CrewNerd to row a single distance of 250m. After the finish, we just continued rowing for a km or more, and I didn't reset CrewNerd, so the data were not captured.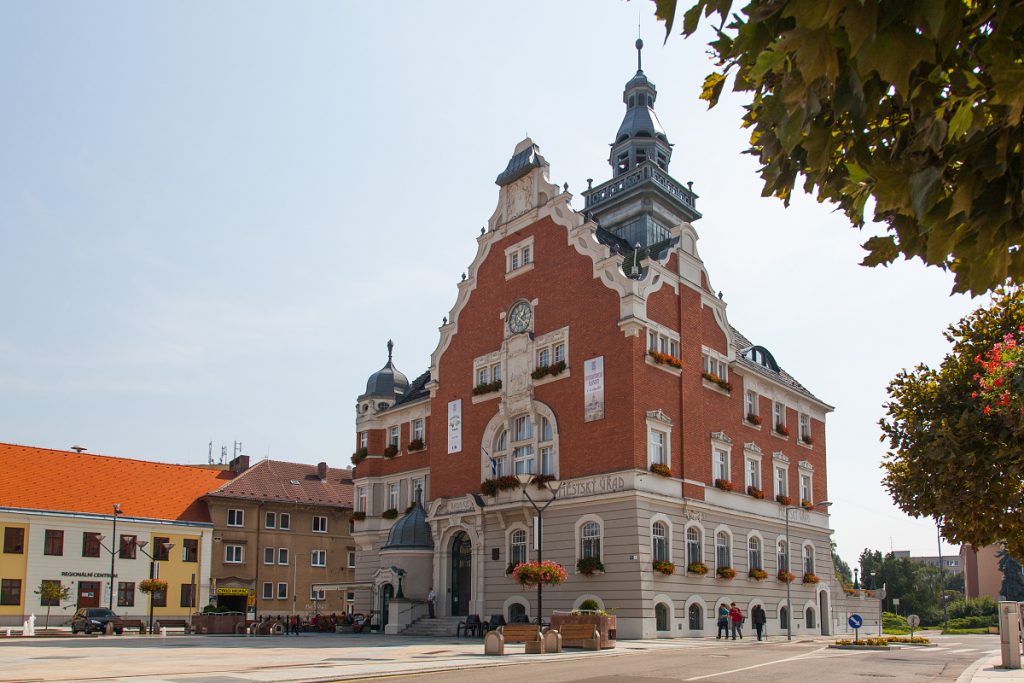 After the rows we jumped into the river for a swim. It was 35C today. The river water was nice. We swam to the Slovak side and back. First time I crossed a border swimming.
Follow me in social media