Jun 24 2016
Thursday evening
Out in the quad. Lots of technique drills to work on catch and recovery timing.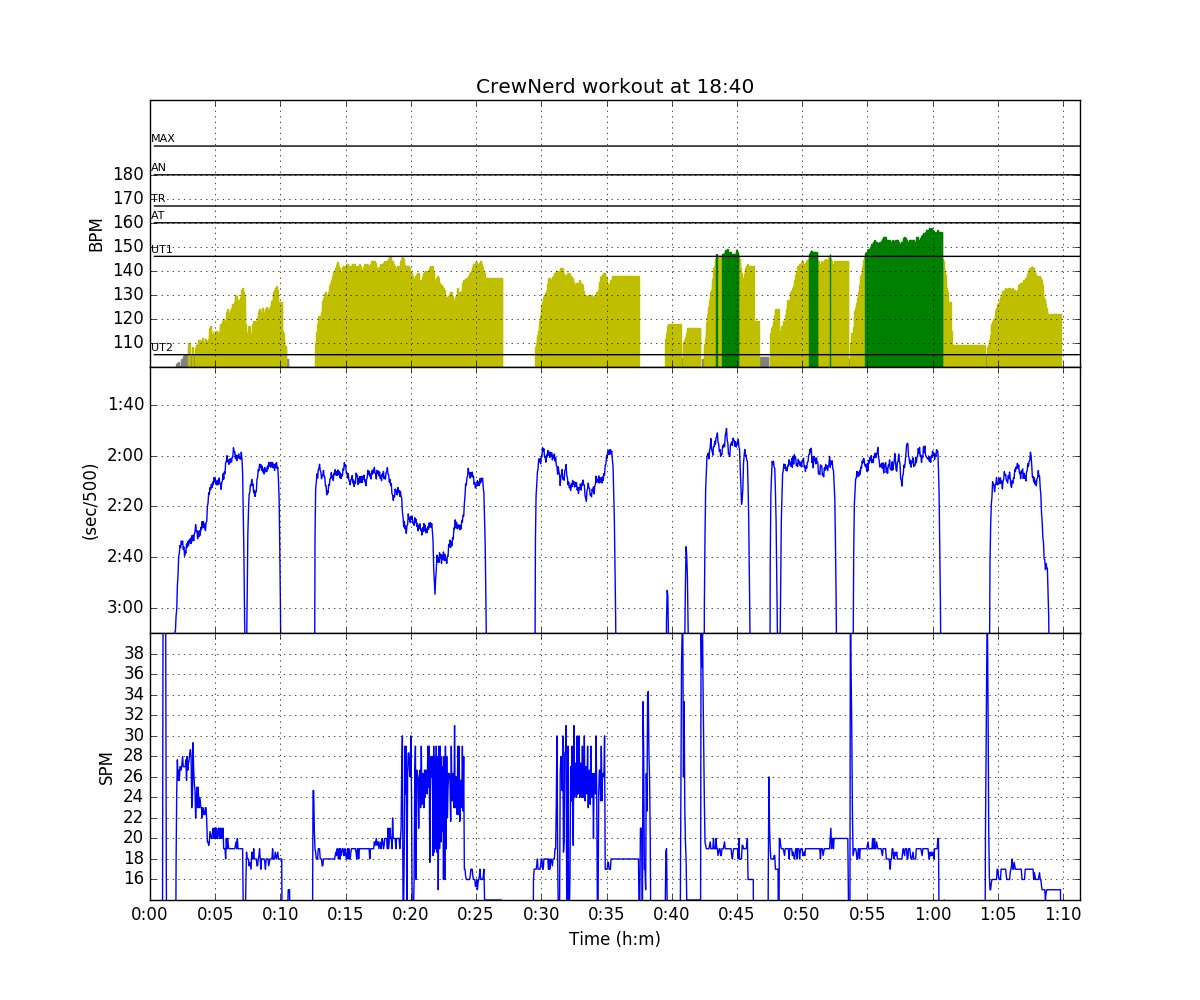 CrewNerd obviously cannot cope with the stroke rate when we do technique drills.
Friday
More technique drills, but now in the single. Went out at 7:30 am but it was already close to 30 degrees. Tired from the two Thursday sessions so I did a very calm row with technique drills.
Took the single to the castle this time. Mirror flat water, and two white swans in the water close to the castle.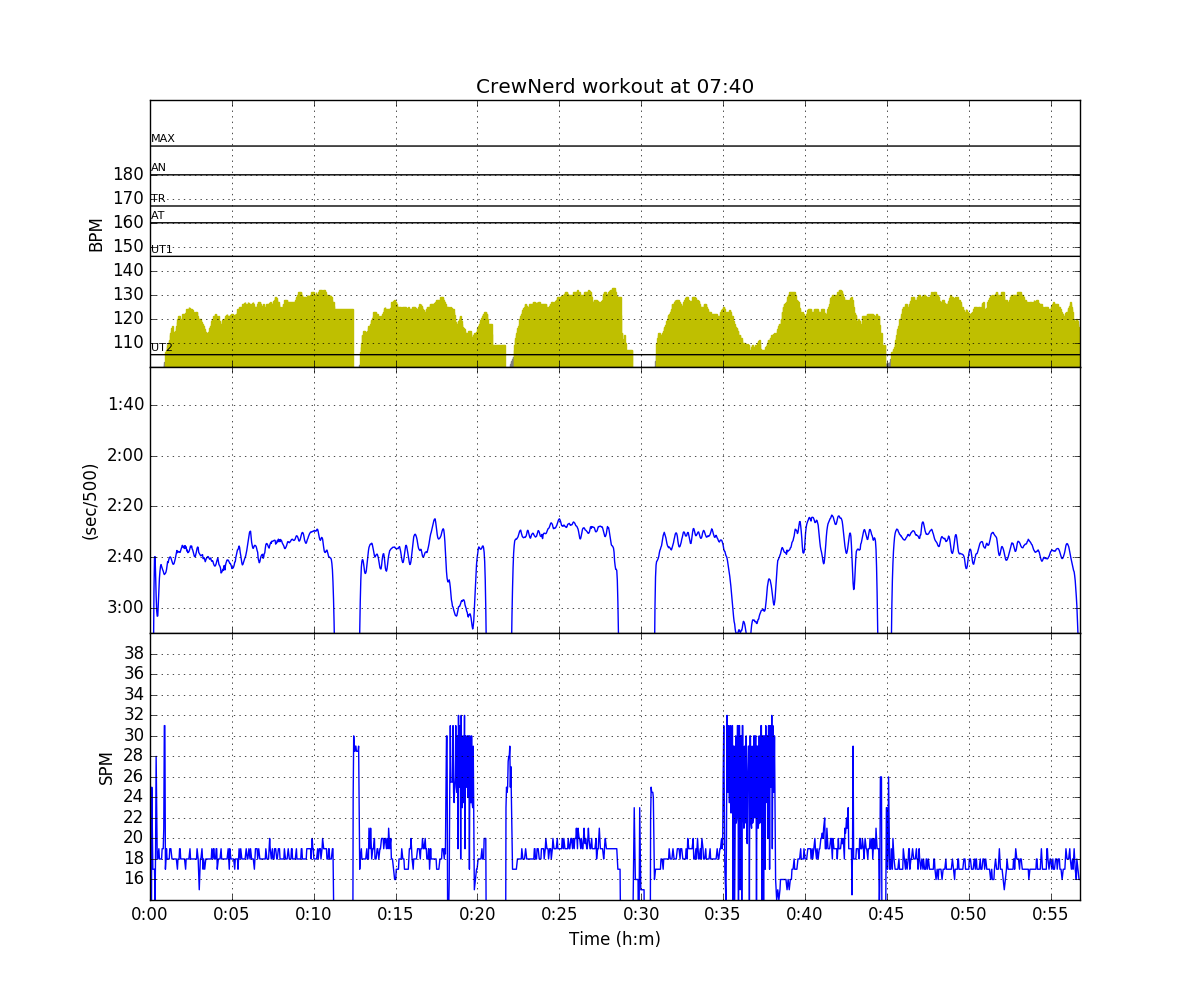 After the row I had a quick coffee in the club house. Romana arrived and we prepared the morning event. Dominik's school class was coming to pay us a visit. We showed them the boat house, then we put them on ergs to teach them a basic rowing stroke. Then we did a race over 200m, which was won by the girls. Times were between 0:54 and 1:20 for the 200m.
After a short break and handing out prizes (club badges, some sweets) and giving all the children some info leaflets about rowing at our club, we proceeded to the water. Dominik and his classmate Vít who are already proficient rowers, did a show on singles. Then we had the kids try out rowing themselves in a wider boat.
As the weather was so hot and the water so attractive, our attempts to keep the kids out of the water were futile. Originally the teacher didn't want to allow them in the water, but it was unstoppable. And all kids had a very good time and were nicely refreshed.
This slideshow requires JavaScript.