Nov 29 2015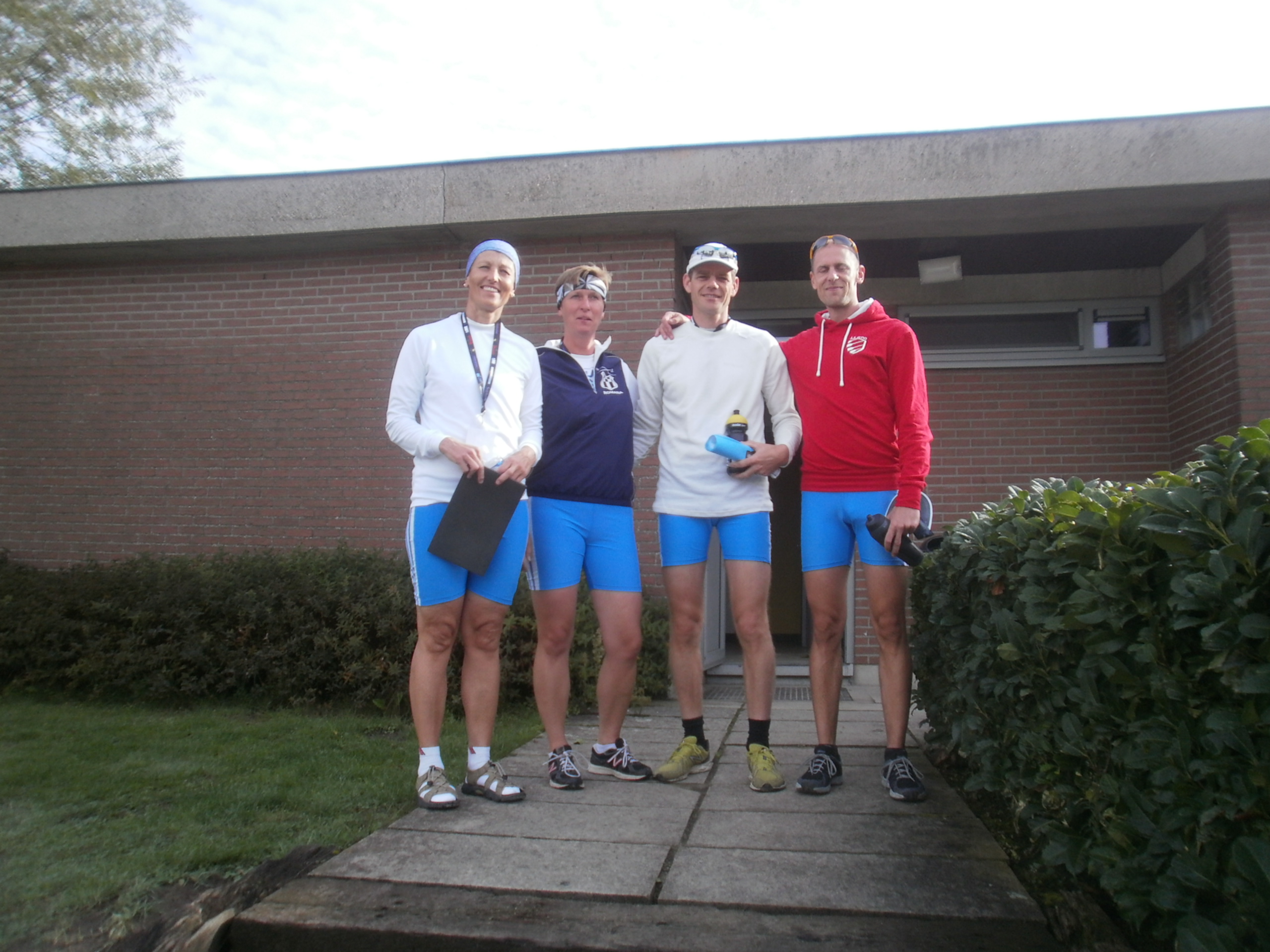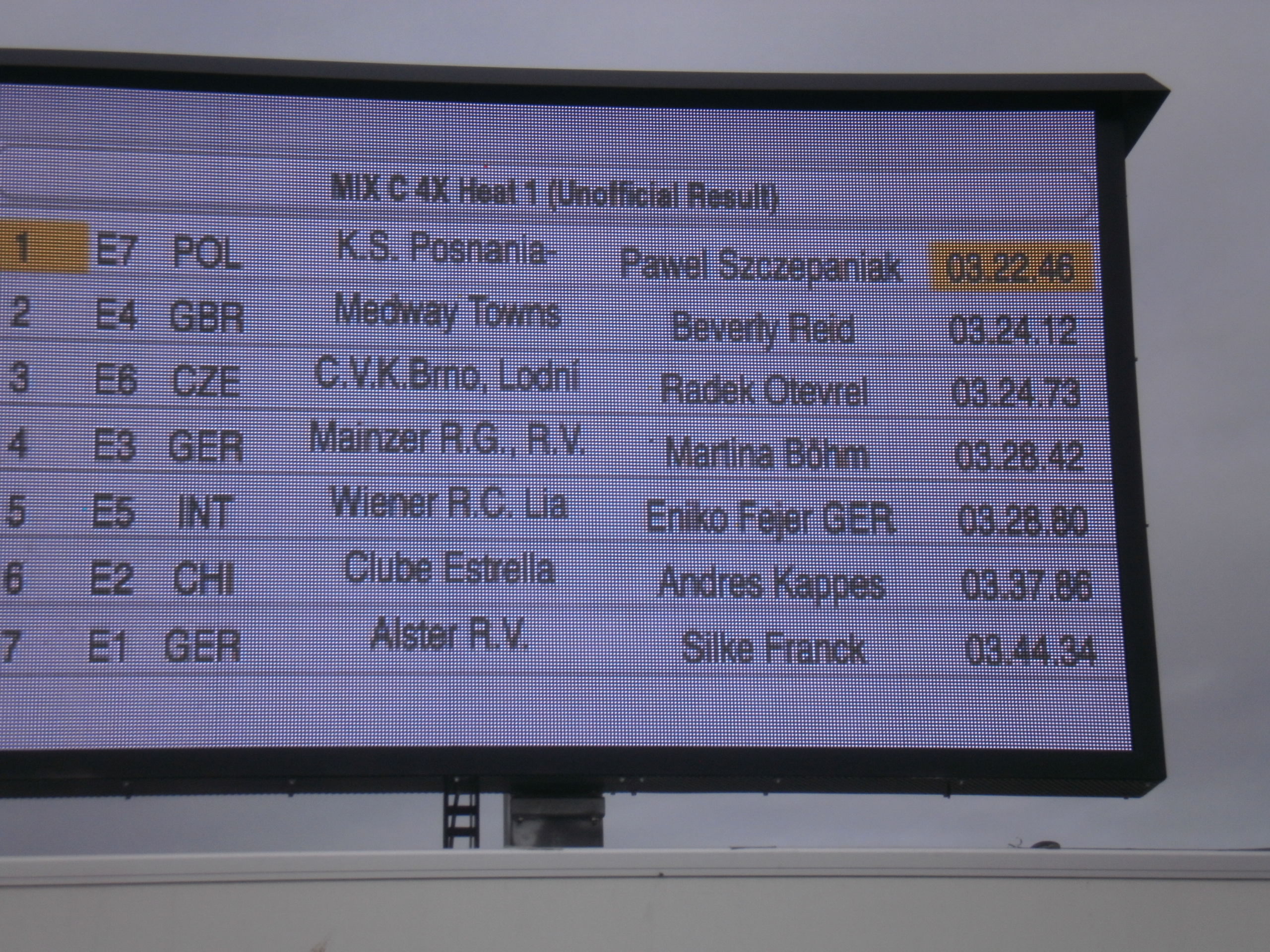 The mixed quad we rowed in Hazewinkel, at the Masters Worlds. Here's what I wrote on my blog on September 16:
It was Lubica's first international race since the W4x final at the Barcelona Olympics, and she was thoroughly enjoying it (and also admiring the strong guys in the other boats). The officials did a fast start "because of the weather" so it was Attention – honk and off we were. We had a fantastic start and were rowing right in front with the Polish and the British, and the Austro-Hungarian boat. One German boat was right behind us, followed closely by Chile. The second German boat closed the field.
[…]
With 400m to go I called for another push and I think we were briefly in the lead. The Polish started to push away and Romana, feeling a possible victory, called for a final sprint. In the final 250m I believe we rowed half a length behind the Polish and one or two meters in front of the British.
Honk – The Polish were in
Honk Honk – The British and us. I immediately knew they were a fraction in front of us.
Recently, Lubica went on a running training with a friend. During the run she started to get a very strong headache. Then she started to vomit. An ambulance was called. Turns out it was a stroke. She is still in hospital but miraculously recovered fully and is now getting stronger.
Doctors told her she should never do sport again.
She told us she will take up painting. I admire her positivism. Not sure I want to row a mixed quad next season.
Follow me in social media